As many others, I've been waiting for Uniswap's v3, esp. in anticipation of it adding some second layer solution to Ethereum blockchain. Who wants to spend hundreds of dollars in gas fee!
The sooner it happens, the more money will be saved. Seriously, I ain't that much excited about Ethereum EIP 1559 than the release of Uniswap v3.
For some days, rumours of Uniswap v3 launching on xDai chain has gained steam. To be honest, I still don't know the truth of it. But going by several online forums you can see this been thrown left and right. Now, large social influencers like the youtuber ElioTrades Crypto has also started to mention it.
Probably this is one of the reasons that the prices of xDai's STAKE has witnessed a good deal of action this week. From $15, STAKE soared as high as $28: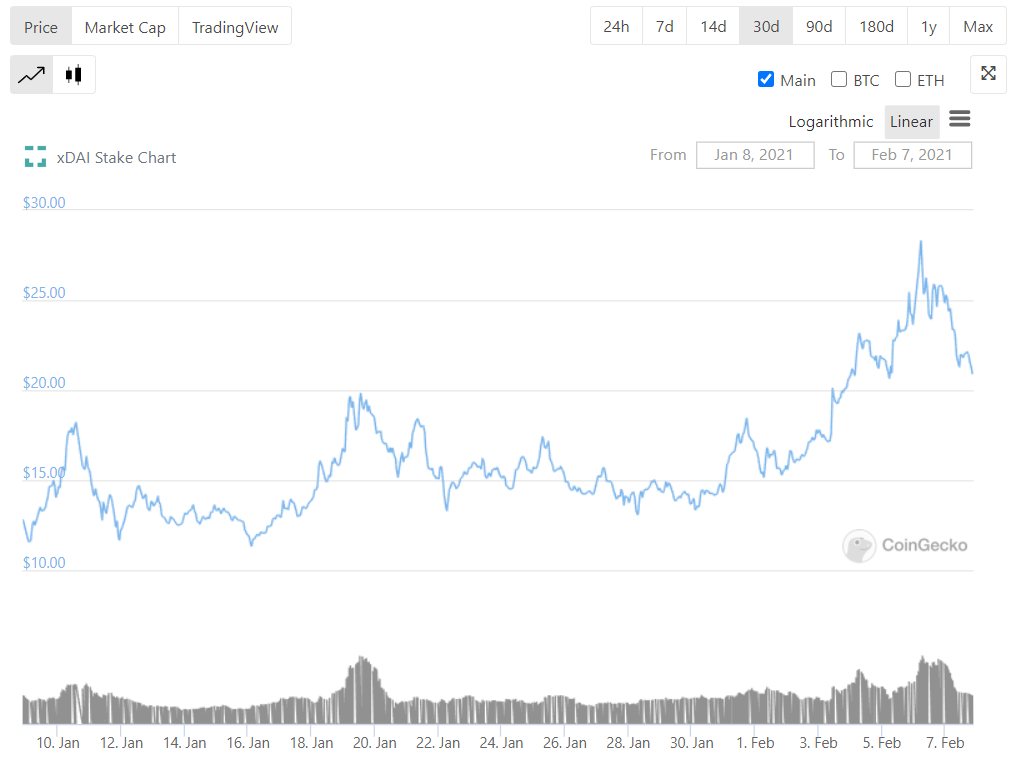 I tried to search about any authentic source regarding it but couldn't find any so far. Not that I'm interested in investing in STAKE, I'm just excited to learn when and where it happens.
Although there are several second layer AMM projects these days, functioning perfectly well but it's nothing like getting the liquidity & no. of token pairs of Uniswap Exchange.
A 3 second quick transaction on xDai chain with a gas fee as low as $0.001 per transaction is a dream come true for decentralized exchange users.
May be, it's just a rumour, may be it's true.
I did check out the existing AMM project on xDai chain viz. Honeyswap This was my first ever time visiting Honeyswap. However, I didn't see any impact of this rumour there: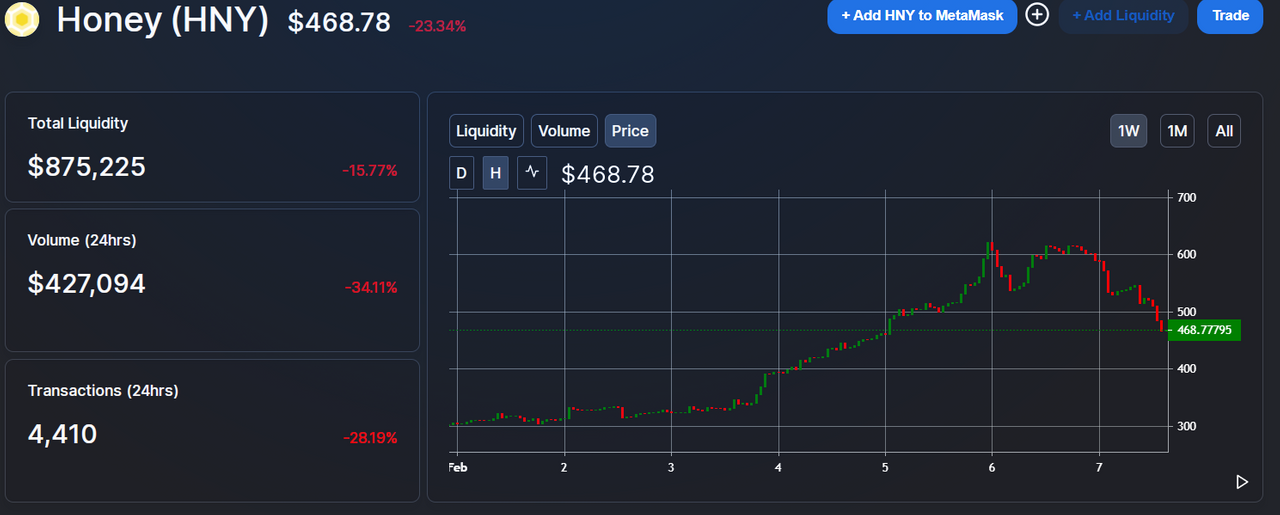 But I was astonished when I observed the UNISTAKE price movement:
Crediting this enormous rise to the resemblance of its name with STAKE will be a blunder. Most likely this is unrelated to Uniswap xDai rumour. And hopefully, the excitement for the Unistake project is because of its expected launch next week.
However, I'm still curious about the integration of xDai chain in Uniswap v3.
Do you have any information on it? If so, please share alongwith a link to its source.
Thank you, my lovely friends!