About 2 months back on Crypto.com Exchange's 4th Anniversary, it offered a Secial 50% off on Bitcoin, giving away $2M among 25000 users. This scheme under its The Syndicate program was a huge success.
Amidst this 50% off sale on BTC, it's coin CRO also witnessed a great rally in its prices.
Now Crypto.com is reaching a new milestone. On 8th September, 2020; Crypto.com is exiting public beta and to celebrate this event it has again come up with its famous sale of Bitcoin @50% of market price.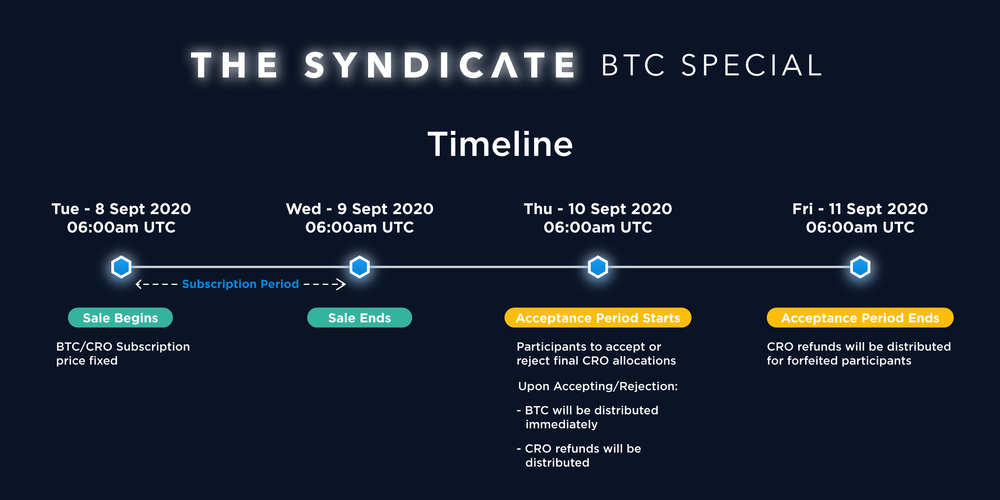 Unlike last time, this time it is asking for a minimum staking of 5000 CRO. In addition to staking, there is also a requirement of at least $5000 worth of trade volume in the past 30 days. So if you can fulfill this criteria, there are still some 23 days remaining to complete their requirements.
If you can't complete these requirements to avail BTC @50%, do not go away. There is something for you too. It's also giving away $50,000 among 100 people on Twitter.
Check the complete details on their official blog here
Other Crypto Exchanges like Probit and BitBNS has also started similar discount schemes on their Exchanges that require staking of their Exchange coins and some minimum trade volume by participating customers but none of these has as big an allocation as Crypto.com.
Since last Bitcoin discount scheme and MCO coin merger in CRO, the upward momentum of CRO prices got arrested. With this BTC discount offer, Crypto.com hopes to push the CRO prices again. Let's see how much stir it can create this time. IMHO, repeating its performance graph would be little difficult this time after losing the momentum but let's see, what turns out.
I'm staked in their app for their crypto debit card. You can also get their crypto debit card by staking at least 1000 CRO for 6 months.
If you use my referral link to download its app, you will get a reward of $50 CRO when you stake 1000 CRO. Here's my referral link:
Thanks!