Crypto Adoption in this bull market is making new trends every day and this is the real use case of crypto when it's fully liked with real-life issues of individuals. I've seen so many projects that help humanity through crypto power.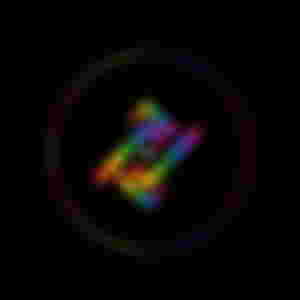 SAVLGBTQ LOGO
To know its name fully let me tell you first what LGBTQ means. It stands for "Lesbian, gay, bisexual and transgender" its sole purpose is to give safeguard the rights of the LGBTQ community stop inhumanity towards their community.
The concept & rights of the LGBTQ community changes from regions & jurisdictions hence most of the community faces inhuman responses from the societies.
In the recent era, there is so much work is done in the LGBTQ community in the United States but still, they face some cruelty by so-called human just because they are somehow different from the majority.
Still, the majority in their community faced humiliation from public and they are unable to express in public to remove that gap "Beth Markarain" introduced a crypto project named "SavLGBTQ" which will aim to build up a strong bond and relation between the community members by introducing a social app. This app will have E-commerce features that will let them shop without any hustle.
The project will have its token named $SAVLGBTQ in #BSC having a total supply of 500m.

The project aims to build its Wallet, Community Mobile App, Clothing design, Swap DEFI & E-COMMERCE
There are so many useless projects in the crypto space that adds nothing to humanity but this project I found to have potential and will be serving the LGBTQ community. Let's spread the word while showing a gesture of humanity.
🔗 Website : https://sav-lgbtq.com/
🔗 Twitter :https://twitter.com/savlgbtq?s=21
🔗 Telegram : https://t.me/savlgbtq
🔗 Announcements : https://t.me/savlgbtqannouncements
🔗 Roadmap : https://sav-lgbtq.com/sav-roadmap.png
🔗 LinkedIn : https://www.linkedin.com/company/savlgbtq
I'll request the whole fam to join their social channels especially telegram (https://t.me/savlgbtq) to be eligible in their upcoming airdrop :)