The largest cryptocurrency by market capitalization has overcome another key level on the way to a historic high of $20,000.
The first cryptocurrency crossed another psychologically significant mark of $17,000. The crypto community believes that Bitcoin is set for long-term growth, although a short-term correction is possible.
The last time Bitcoin was at such heights was back in January 2018, when the famous crypto rally took place. Bitcoin remains to add 15% to its all-time high.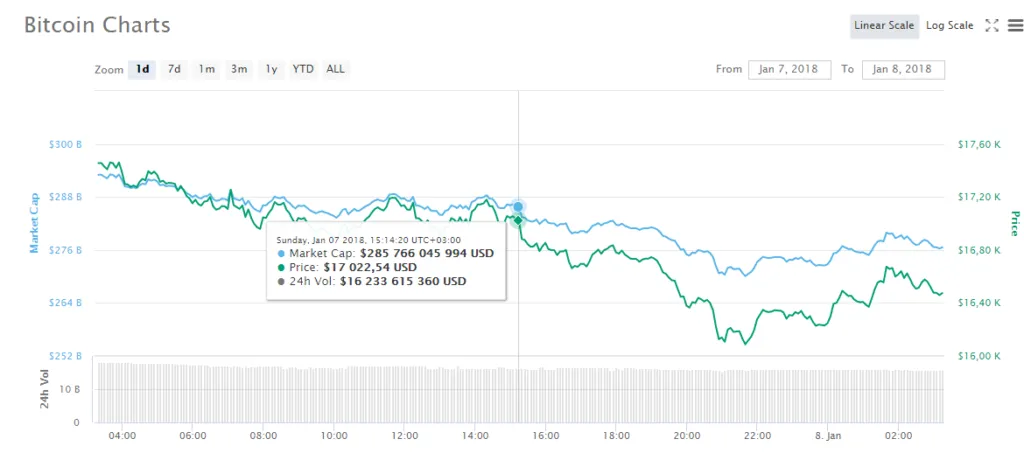 Institutionals are advancing
The total market capitalization of cryptocurrencies increased by to $498.2 billion, while the capitalization of Bitcoin itself is $327.5 billion.
Chief analyst for institutional trading services Matthew Mayley said in an interview with Bloomberg, perhaps "will pay more attention to the cryptocurrency space", since over the past week he has received several inquiries about this at once.
The leading cryptocurrency is approaching an all-time high a few weeks after one of the leading American financial companies Fidelity announced the expansion of its Fidelity Digital Assets division in Asia.
At the time, Chris Tyrer, head of Fidelity Digital Assets Europe, said in the Asian market "there is an urgent need for platforms that have a deep understanding of what local and regional investors are looking for [what] has historically been lacking in the digital asset space."