As everyone knows that ELON MUSK, the craziest and manipulator of the global economy over the globe tweeted on Twitter that his company suspended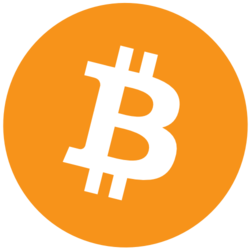 Bitcoin (BTC)
 to purchase TELSA CAR. Do you know the reason why EM suspended BTC instead of in the past two months ago Elon Musk himself put BTC in his Bio? 
Let's get back the time, 
After ELON MUSK had put  #btc in his BIO on January 29th, 2021 on Twitter  then #BTC pumped up from 33k to 58k on February 21th, 2021. 
 Well, so the BTC market trends follow then ELON MUSK's tweet and got high at the peak 64k. However, there are many reasons to pump BTC, not Elon Musk only, like Paypal, and visa and more companies accept BTC.
Additionally, a few months later he accepts  #BTC to purchase Tesla Car at the same time he brought 
Dogecoin (DOGE)
to the moon
So, Elon Musk plays with BTC and DOGE( Satoshi and Dogecoin) and I think he finished his journey with BTC. 
Let's deep a bit before I conclude it, Before Elon suspended BTC, he tweeted DOGECOIN as accepted crypto to purchase TELSA on May 11th, 2021 where he got 78.2%  yes votes.
Just 2 days later on May 13th, 2021 that he took his decision to suspend the mother of the Crypto from 58k to  
45k around fortunately Diamond hand support the crashing. On the contrary, Kiyosaki says Bitcoin crashing. Good news. Getting ready to buy more. Remember the problem is not Elon Musk or Bitcoin. The problems are the Fed, Treasury, and Biden. Gold, silver, and Bitcoin are the solutions. Take care(https://twitter.com/theRealKiyosaki/status/1393244126615846923)
Bitcoin drop loss 10% in 24h on May 13th, 2021.
My final word: In my own opinion, As Elon Musk suspended BTC, he is planning to accept DOGE to purchase TESLA CAR as he won 78% yes votes. No matter what this man does, the BTC trend and the other cryptos should not follow his tweet. Let's raise our Diamond Hands to support the Crypto and pump to the moon this bull year. BUY THE DIP.
---
Feel Free to Follow Me
Feel free to register on CoinEx Exchange: https://www.coinex.com/register?refer_code=xb3rc
Register on Binance Exchange
https://www.binance.com/en/register?r...​
Chaine YouTube:
https://www.youtube.com/channel/UCtoN...​
https://lbry.tv/$/invite/@JOBKANDRAGA...​
Read my content on my personal blog:
https://www.publish0x.com/?a=Jrb2k8GMdW​
Follow me on my Facebook fan page:
https://web.facebook.com/dinikoragna​
Follow me on Twitter:
https://twitter.com/BernardFety​
Paying Decentralized NetBox Browser:
https://netbox.global/r/86pPj​
Paying Decentralized Brave Browser:
https://brave.com/?ref=fet830/​
Get paid for your research:
https://www.presearch.org/signup?rid=...​
Get paid to surf on Decentralized social media:
https://www.torum.com/signup?referral...​
WebTalk is a Social media same as LinkedIn. Follow me:
https://get.webtalk.co/6835261
---
"You Could Be Better Than You Think You Could Be"(Fety Bernard Etienne)