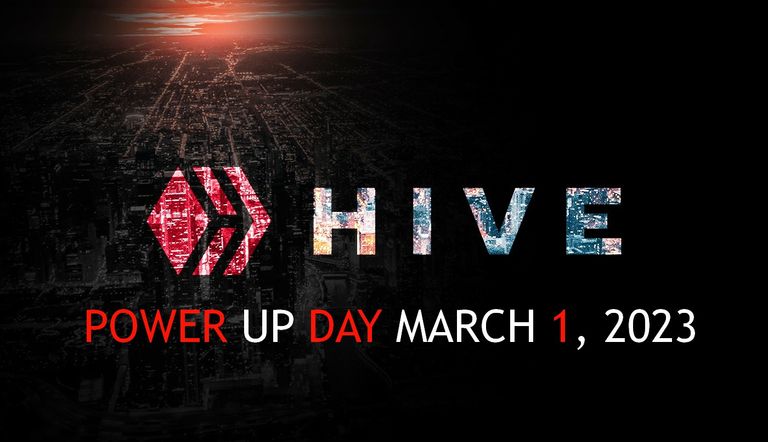 I took the photo from hive.io community and rearranged it.


Hi Friends
Optimism in the cryptocurrency market, which entered 2023 rapidly, continues in the third month of the year. Despite the fact that the inflation data for February in the USA was higher than expected, cryptocurrencies were not adversely affected by the global markets. At the G20 and IMF conventions, the opinion that a regulation is needed instead of a ban for cryptocurrencies predominated. I wonder what there will be in this regulation that has been mentioned for a long time. The trend of cryptocurrencies in the coming months will be determined by the interest rate decisions of the FED and ECB and the level of the global recession process. Some cryptocurrencies, led by Bitcoin, saw double-digit increases in January. February was more stagnant for cryptocurrencies. As for the price of HIVE, it declined to $0.25 in December. It rose above $0.40 in January and upt o $0.62 in February. If you believe that the HIVE platform and its token will get even more valuable in the future, the duty of us, Hivers, here is to hold as much HIVE as possible. The best way to do this is to Power Up. I have always emphasized the importance of HIVE Power for the Hive blockchain in my posts about HIVE. In the posts I have run into on HIVE recently, I see that people are gradually becoming more conscious of the importance of HIVE Power.

You must have a considerable HP to exist on HIVE blockchain and affect it. In order to have HP, you must be active here and power up with the HIVE tokens you have been rewarded. I would like to thank @hivebuzz, @traciyork and others for initiating a very meaningful and beneficial event for the entire HIVE Community, which is held on the first day of each month to encourage powering up. I have participated in HIVE Power Up Day since April 2022. Today, I participated in the third event of 2023 by increasing 10 HP and participated in HPUD event twelfth time in general. 10 Hive may not be a very high amount; however, I already power up the HIVE tokens I have received since the day I joined HIVE, to increase my HIVE Power. I reached my goal of accumulating 500 HBD in January.

Here is the proof of my powering up 10 HIVE: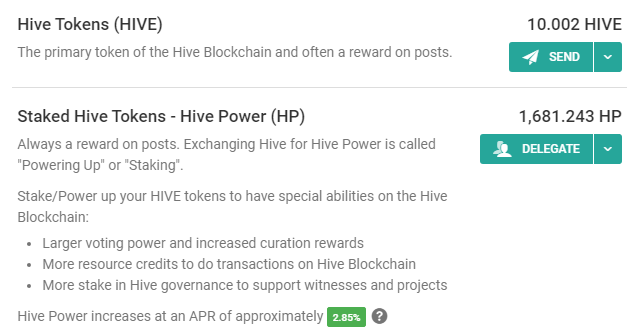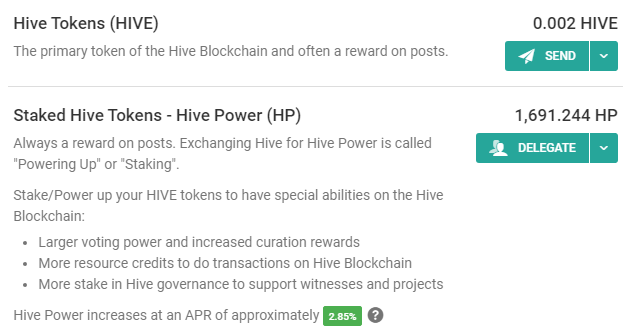 PEAKD

As said, I already power up all HIVE I receive from curation and author rewards once a week. Except that, I get %20 annual interest payout by transferring HBD, which I receive together with HIVE, into my savings account in my wallet. As I mentioned in the previous post I shared today, my next goal on HIVE is to reach 1750 HP. Even after reaching 1750 HP, I will continue to power up. As for HBD, I have long been transferring HBD into the saving account as the interest rate was increased to 20%. I reached my goal of accumulating 500 HBD in January. I think to continue accumulating some more HDB without setting any goal for myself. Thus, I will be able to convert the accumulated HBD over 500 to HIVE and participate in HIVE Power Up Day whenever I want. I think to convert a considerable amount of HBD to HIVE for a significant power up if the price of HIVE falls below $0.30 ever again. I also think to convert some of them to HIVE to power up when its price is over more than $1. Consequently, I will have done Power Up in either case. Converting some of HBD interest payouts to HIVE, I already participate in HPUD.

As I stated in my previous posts, I see HIVE as a long-term investment. I also think that HIVE Power needs to be increased up to a specific goal for a stronger account and a stronger HIVE community. This goal can be 5000 HP, 10000 HP, 20000 HP or even more. Especially new members want to immediately cash out the HIVE or HBD they earn here. I don't recommend it if you are not in need. I think that the HIVE platform and HIVE will be very valuable in the future, and I take my steps thereafter.
May you have many days to power up even more.Thank you for reading.