Welcome, to modern investing!
Are you someone who is interested in investing in the stock market and aren't exactly sure where you should start? Fortunately for us, technology has given us many great tools that makes this process a breeze. Buying stocks is now as easy as tapping your phone or pointing and clicking on a computer. What's even better is that there are now applications that allow us to do this completely FREE! Over the last decade, the commission costs for trading stocks have decreased enormously. Now, we are at a point where commission-free trading is available on many different platforms. For the average retail investor, there has never been a better time to invest with these free cutting-edge platforms.
Advances in technology and systems have allowed platforms such as Webull and Robinhood to thrive. These are two of the most popular free investing platforms out there today. In this article, we will compare the Webull and Robinhood platforms. We will be identifying what each platform does well and where each platform could improve.
Quick Facts
Robinhood is designed for complete beginners, so intermediate and advanced traders will find the platform to be watered down and lacking in research tools. 
Webull offers research tools above and beyond Robinhood, making it a better option for informed, research-oriented traders and investors. 
Webull offers a trading simulator and Robinhood does not.  We feel this is a handy feature, especially for beginners.
Both platforms fall short when it comes to customer service, which is something most people expect among free trading apps.
Both platforms provide a FREE stock when signing up with one of my links.
What is Webull?
Webull is an all-in-one self-directed investment platform. Originally, the company was a research platform (which reflects the type of investment platform they created) whose brokerage services are provided by Webull Financial LLC. Webull released its mobile app in 2018 and has seen increasing growth since its launch.
Webull was designed for the active trader who is looking for a more dynamic user interface than most free platforms are offering. This platform has features specifically for traders such as technical indicators, research agency ratings, financial calendars, and more. You will find a lot more tools and technical information here compared to Robinhood which offers a very simple and basic experience. This is a major reason why I personally prefer Webull.
By providing easy access to margin, research tools, and live data, Webull has built an ideal platform for active traders. Since Webull is putting so much in front of you at your fingertips, it can be overwhelming if you are a complete beginner. Robinhood has created a true beginner-friendly platform, but most intermediate to advanced traders agree that it lacks in many areas. Even though there is a ton of information and data packed into this app, it still maintains an excellent and clean user interface. The app itself has a great design, and it is easy to navigate.
Webull Promotion
Are you interested in getting a completely free stock? Webull is offering readers who open an account and fund it with $100 a FREE stock. The value of this stock is up to $1,000. It is based on a lottery system. Also, for the holiday season, you are given an additional free stock valued from $5 to $100 for making a deposit of ANY size! 2 FREE stocks!
Note: Remember to use one of my links to receive your free stock. If you do not use one of these links, you will not receive the stock!
How Does Webull Make Money?
A lot of people are wondering how Webull makes money, and for a good reason! There are many free trading apps out there these days. I am here to tell you that they are not, in fact, operating a charity. Webull makes money in several different ways outside of charging customers fees or collecting commissions.
They offer paid subscriptions if you are looking for real-time global market data.
Webull offers margin accounts, allowing them to earn margin interest.
They can earn interest on all the idle cash held within brokerage accounts.
By directing order flow, they earn fractions of a cent on every trade placed.
Just to be clear, they do not charge any fees or commissions to customers!
Webull desktop trading application.
Webull Features
Real-Time Market Data
Webull is most well-known for it's data. They were initially just an app for investment research before they added the trading feature. On Webull you will find real-time market data for all US markets.
Unlike many trading platforms that have delayed quotation, Webull is sharing this data with traders through the app in real-time. For those looking for real-time data for global markets, Webull offers this for a monthly subscription. Remember, however, that you do not need to pay for any subscriptions to access real-time data on US markets.
You do not need to pay for any subscriptions to get access to real-time US market data. Real-time data is essential when you are using it to make trading decisions. As a trader, you are often looking to capitalize on micro-trends that can happen at the blink of an eye. Delayed reporting of price data could be very costly for an active trader.
"Paper Trading" Trading Simulator
Webull users have access to a free trading simulator. A trading simulator allows people to "practice" trading. You can test out trading strategies to see likely results. This can take out some of the risks of trading. Webull refers to it's simulator as 'Paper Trading'. Each month, you are given $100,000 of fake money to practice your investing with real market data! This is also a competition with social media like features enabled. If you finish with a profit you can earn a few cents or even a few dollars if you place in the top 10!
This is a very, very, helpful tool. Especially for new traders. It will give you some experience trading with real market data and market conditions. I even continue to use it myself!
Commission Free Short Selling
Most free brokerage accounts do not offer short selling. This is an advanced trading strategy where you bet against a particular stock. Not only does Webull offer short selling, but it is also available commission-free. Short selling must take place in a margin account. In order to open a margin account, your account balance needs to be $2,000 or more.
Analyst & Community Ratings
One of my favorite features was the analyst ratings. Webull offers a variety of research tools for both the technical trader and fundamental investor. This includes press releases, earnings reports, earnings dates, dividend dates, key financial documents, analyst ratings, and more.
Analysts make buy, sell, and hold recommendations about stocks. This can be very helpful to you when you look at making buying or selling decisions. They present this in a very organized fashion, and it is possible to get a good overview of a particular company in a matter of seconds through the app.
There are also some similar community features. You can predict whether a stock will go up (bullish) or down (bearish). There is a bar displayed on a stock's page showing how Webull users feel about a particular stock. Also, if you make the correct prediction, you will be awarded points that can be used for other things on the Webull platform!
Extended Trading Hours
Most free trading platforms do not offer extended hours trading. Instead, you can only place trades during market hours which are 9:30 a.m. to 4:00 p.m. EST from Monday to Friday. Those that do offer extended trading hours frequently charge a fee for this service.
Webull offers free extended hours trading to all users. You can place trades during pre-market (4:00 am to 9:30 am EST) or after-market (4:00 pm to 8:00 pm EST) by placing a limit order.
Financial Calendars
Another useful feature is the financial calendar. The financial calendar allows you to view upcoming dates for a company, including dividend payments and earnings reports. There are also calendars that show what companies are reporting earnings each week as well as what are the up and coming IPO's or initial public offerings.
What is Robinhood?
Robinhood is a commission-free investment platform. Formed in 2013, Robinhood successfully launched its app to the general public in 2015 and has worked hard to remove many of the barriers that keep people from investing.
Robinhood, which bills itself as a disruptive force in the online brokerage industry, formed in 2013 and launched to the public in 2014 as a mobile application for Apple smartphones and tablets. It has since expanded to Android as well as the desktop PC. Robinhood's innovation was to allow customers to buy and sell stocks and exchange-traded funds (ETFs) without paying a commission.
When Robinhood first opened to the public, there was a lot of noise about free trades and how $0 commissions "democratized" trading was a terrible business plan. Many thought the business model would fail. Most online brokers charge a fee that ranges from $1 to about $7 per transaction, and they offer an abundance of research, news, charting, and educational resources alongside the trading engine. Robinhood made a big play for millennials and a younger target audience, implying that brokerage commissions are ripping investors off, and all that research offered by other brokers is overrated. Several million people were intrigued enough to open accounts and place trades.
So how does Robinhood make money?
According to the site, they generate revenue from Robinhood Gold, its margin trading service, which starts at $5 a month; interest from customer cash and stocks, much like a bank collects interest on cash deposits; and rebates from market makers and trading venues.
Robinhood also offers margin trading and a money lending service that gives trades more capital to trade with. This is another source of income for them as well as they earn money off of the interest of these services.
Robinhood FREE Stock Promotion!
Use my link to receive a FREE stock from Robinhood when you signup and your account is approved! Simply click the image below to get started and claim your FREE stock!
Note: Using any of the links on this website will qualify you for the free stock promotion!
Robinhood Features
Zero Commissions
Robinhood allows users to trade stocks, ETFs, options, and cryptocurrency completely free. There are no strings attached or hidden fees of any kind.
Instant Verification
Once you're ready to go, you won't be bogged down by account verification's. Robinhood uses instant verification with many major banks. Bank transfers of up to $1,000 are available immediately for investing, and the same goes for profits of up to $1,000 from selling stocks. Deposits more substantial than $1,000 will take around five business days to process. Want to invest in a schedule? You can set up automatic deposits out of your bank account weekly, biweekly, monthly or quarterly.
Simple App Design
They have the most straightforward user interface of any investing app we have tested. This is a pro for some and a con for others. We can 100 percent say that Robinhood is a beginner-friendly app.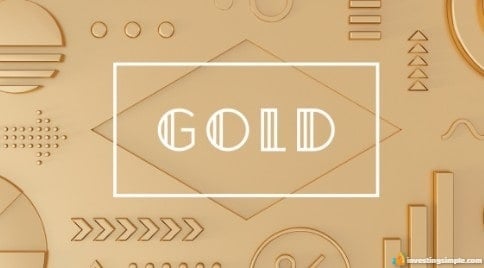 Robinhood Gold
Robinhood Gold allows you to take advantage of several different features. It gives investors who can tolerate more risk the ability to trade on margin, which is also known as borrowed money.
You can increase your buying power by trading on margin. Robinhood extends you a loan to purchase stocks relative to your account value. You need to have at least $2,000 in your account to open a margin account. It also allows you to have instant deposits from your bank and professional research reports from Morningstar.
You must opt into the service, which has a flat monthly fee based on margin (referred to as "buying power") as well as your account size.
Margin trading is dangerous, and I would highly advise beginners to avoid using it. If you're new to investing and wary of risk, I say skip this option for now until you're familiar with all the ins-and-outs trading so you don't end up losing all of your money.
Minimum's & Fees
Just like with Webull, this is a 100 percent free trading platform. They do not charge any hidden fees, and there are no strings attached. Don't have the cash to open a sizeable account? No worries. Robinhood doesn't have a purchase minimum, which means people can get started investing right away. Of course, to invest, you'll need enough to purchase the investment you have your eye on. But you can start small, then gain momentum as you go along and become more confident and acquire more know-how.
Even though there is no minimum balance to open an account, however, you will need to have a balance of $2,000 to open a margin trading account.
Final Thoughts
When comparing Webull vs. Robinhood, there's really isn't a clear winner and a lot of the decision will come down to your own personal choices.
While both platforms offer free stock trading without commission fees or account minimums, they target different markets.
Robinhood is excellent for total beginners and casual investors who want convenience.
Webull is best for intermediate level active investors who want more in-depth research and tools.
When choosing which app you want to use, it really just depends on your investment preference. Since they're both free, it's worth giving them both a try to see which you personally enjoy more.
P.s. Don't FORGET which ever company you choose, make sure to use a promo link to get your free stocks!