This article contains affiliate links. If you click on a link in this article, I may earn a small commission at no extra cost to you.
How to turn $390 USD into $465 in Bitcoin, step by step:

Step #1: Open a Coinbase account using this link. Connect a bank account, transfer $390 USD, buy $390 worth of Bitcoin.  This will trigger a $10 bonus. You now have $400 in BTC.  

Step #2: Sign up for Celsius using this referral code: 197799ef5b which will get you $50 in free BTC.  Then transfer your $400 in BTC from Coinbase. After 30 days, you now have $450 in BTC.

Step #3: Sign up for BlockFi using this link. Transfer $100 in Bitcoin. This will trigger a $15 bonus. You now have $465 in BTC.  Leave the rest in Celsius which gives you a 6.2% interest rate on your BTC.   
That's $75 in free BTC, a 19.2% return on $390 USD!  Plus the interest you're making on Celsius and BlockFi! Not bad!

If you're in the US, would you rather get free $100 in free ETH? 
Simply sign up with Dharma using the code ZSRWMD or use this link.

 Once you connect your bank and buy $500 in crypto, you will get $100 in free ETH!
---
The 2022 Top Ten Cryptocurrency Index Fund Experiment – All Systems Go!
For the fifth New Year's Day in a row, I am happy to announce another $1,000 purchase ($100 each) of the Top Ten Cryptocurrencies for 2022.  The Top Ten Experiments have now invested a total of $5,000 in crypto since January 1st, 2018.
The lucky cryptos this year?  Here they are in descending market cap order as per coinmarketcap.com:
That's a $1000 investment on the 1st of January, 2022, $100 each of #1 BTC, #2 ETH, #3 BNB, #5 SOL, #6 ADA, #7 USDC, #8 XRP, #9 LUNA, #10 DOT, and #11 AVAX.
Long time Top Ten Experiment followers will notice that this year I'm breaking the tradition of strictly investing in the Top Ten by market cap, no matter what.  Two stablecoins in the portfolio was  bit much, so #11 AVAX has been included in the portfolio and USDT is out.
The 2022 Top Ten Portfolio = Top Ten – USDT + #11 (AVAX).
USDC will remain in the 2022 Top Ten Portfolio.  Why USDC instead of USDT? No reason really, just thought I'd give Tether a break, as I'd already purchased USDT in past Experiments.
If you want to know why a stablecoin was included in the Top Ten Experiments in the first place, check out the FAQs.
If you want to know why am I keeping a stablecoin (USDC) in the 2022 Top Ten Portfolio, read on…
Where Did I Purchase The 2022 Top Ten?
I get this question a lot. Where does someone actually buy all these different cryptos? This year, I used a bunch of different exchanges to make the purchases. Details, including price I paid and amount of each crypto obtained below.
I used Binance to purchase SOL and ADA at the prices below:
I used Kraken to purchase DOT at the price below
:
I used Uphold to purchase XRP at the price below:
I used BlockFi to purchase USDC: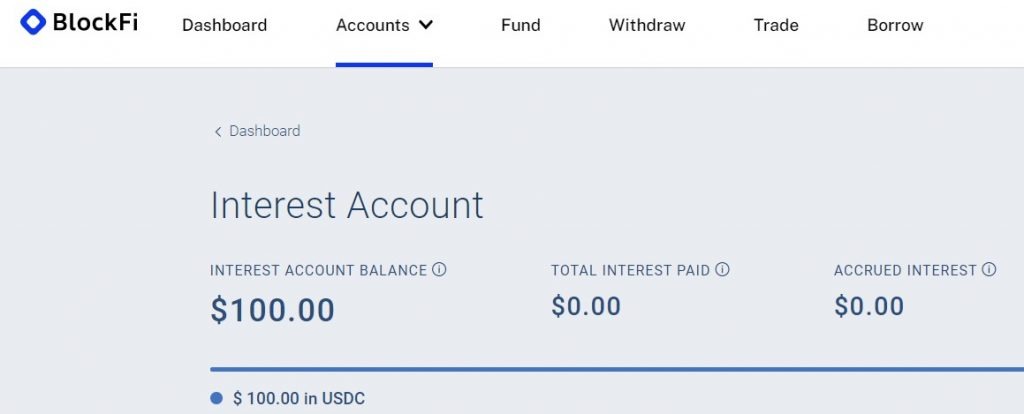 For the rest of the 2022 Top Ten, I used different Decentralized Finance (DeFi) exchanges:
For BTC, ETH, and AVAX, I used Yield Yak on the Avalanche blockchain:
For BNB, I used Pancakeswap on the Binance Smart Chain blockchain:
And finally, for LUNA, I used Terraswap on the Terra blockchain:
New Top Ten Crypto Index Fund Experiment Features for 2022:
I'm introducing some changes to the Top Ten Experiment for 2022. While attempting to stick to the original intent to keep the Experiments simple and beginner friendly, I will incorporate some slightly more advanced concepts.
DeFi: As long time Experiment followers may have noticed, the January 1st, 2022 Top Ten purchases used Decentralized Finance for the first time. 
Factoring in USDC gains: These days, there are many ways to earn on stablecoins.  In past years, I have not included the ROI that is possible with stables in the monthly reports.  This year, I will detail ways to build on the $100 of USDC in the 2022 portfolio and gamify it a bit: my goal is to outperform as many as the other cryptos in the 2022 Top Ten Portfolio as possible (simple if it turns out to be a bear year, a bit more challenging if the 2022 market moons).
Reporting: I will continue to track the data for all Experiments, but I will only produce two posts per month.  I will update on the 2022 Top Ten Portfolio monthly plus one other Top Ten Portfolio from 2018, 2019, 2020, or 2021 on a rotating basis.
Giveaways: Who doesn't love a good old fashioned giveaway? I'll be giving away crypto during the year, either through Twitter, Reddit, or my email list. I'm still figuring out the details, but aim to give away around $100 a month in crypto.
Comparing my homemade 2022 Top Ten Crypto Index Fund Experiment to a Total Crypto Market Cap Index Token:  The first Top Ten Crypto Experiment was started on 1 January 2018 in an attempt to capture the gains of the entire market.  Crypto moves quickly and much has changed in the last four years. Instead of manually buying coins and tokens, new DeFi projects have emerged that have created index tokens to capture segments of the crypto market (DeFi, the Metaverse, Blue Chips, etc). Check out the below screenshot from Zerion for an idea of what's possible in 2022: 
The fourth index on Zerion's list is TCAP, a Total Crypto Market Cap token which tracks the entire crypto market – exactly what my Top Ten Experiments have been trying to recreate from the start.  It is especially interesting considering that the Total Market is outperforming my 2018, 2019, and 2020 Top Ten Experiment Portfolios, one of the major take aways from this experience.  More specifically, here is the data, as of 1 January 2022: 
Buying the Top Ten at equal weight in Jan 2018: I am up +34% vs. +285% for the total crypto market cap. 
Starting in Jan 2019? +504% for the Top Ten vs. +1,638% for the total market cap. 
Starting in Jan 2020? +795% for the Top Ten vs. +1,066% for the total Market Cap. 
Starting in Jan 2021? The 2021 Top Ten Cryptos are still providing a better ROI than the total market cap, but this is an outlier and the gap is starting to close (+292% to +185%). If history is any indication, I expect to see the Top Ten gains fall behind the Total Market Cap over time, like the other Experiments.
Since we are both focused on crypto indexes, Cryptex (the team behind TCAP) kindly provided 3.4 TCAP (worth $1,000) to the Experiment on the 1st of January, 2022, for a bit of friendly comparison:
Here's the question I'll be tracking: as the months/years go by, would I have been better off just buying $1,000 of TCAP instead of going through the effort of creating a homemade $1,000 Top Ten Index Fund? I'm satisfied the ROI on my $1k/year, set it and forget it approach, but is it possible to do even better with even less effort?
That's it: that's the 2022 Announcement post.
I'm really looking forward to incorporating the new features for the Experiment in 2022. If you're new to the Experiments, welcome! If you've been following over the years, many thanks for sticking around so long.
The first monthly report for the 2022 Top Ten group will drop in early February.  The year end 2018, 2019, 2020, and 2021 reports will be released in the coming weeks.
In the meantime, you're welcome to pour through all the monthly data here.
Happy New Year and wishing everyone the very best for 2022!
---
Follow me on Twitter here:
---
Help keep the lights on at the Top Ten Crypto Index Fund Experiments.
Donate directly:
Bitcoin: bc1qqy4tlwydyrm3sjpyyq88es0cu9j9mdvqer3gwv
Ethereum: 0xC04Bc1996320f27c0A6018cB370c9469a9Dd3a4C
ADA: addr1qywnu55t8hpk4c3jf63tj5xywzej0uhwh7yput4u2z3fq7qa8efgk0wrdt3ryn4zh9gvgu9nylewa0ugrchtc59zjpuqlj6stg
XLM: GA5GJ2JDWC3GB3YXEVRBSR7UBLIB2ROIWZ5FEHML5WXGY5N3PAIDEOEA