Bitcointalk- campaign signatures (Get bitcoin and altcoins).
For those who do not know, bitcointalk is the forum created by Satoshi Nakamoto to make known bitcoin, in that forum which is active and is a must for any project to make its announcement whether a platform or a cryptocurrency, the first registered users are the most relevant because they and many others who have remained anonymous have made great contributions to this world.
Now, I will explain what a campaign signature is, which is one of the activities that are carried out in this forum:
A campaign sign is a way for a company to promote its product/service/crypto or whatever...
In a campaign firm, different functions or characteristics intervene, but it focuses on one thing, they give funds for advertising:
However, there are conditions for us to be part of a campaign firm.
By traditional social media, facebook, twitter, Instagram, Reddit, even the same bitcointalk forum (but here are other conditions), content creation, whitepaper translation or general translation.
Depending on the followers, friends, subscribers (in case of the blog) there will give you an amount depending on that.
Now if we take the content creation (we should take advantage of it, publish where we have more followers).
To participate in the signature campaign (campaign signature) we must take into account in some forum, for example, the most used is bitcointalk is the most active, there all the cryptocurrencies, projects, ico, absolutely everything, has to make the publication (in a section called advertising services) (all ... Satoshi Nakamoto created that forum, hence the importance of such a place ... )
Then you have an account in bitcointalk (we must comment publications or create threads to give us a better rank and be able to receive messages, this is additional ... if they want but they have to leave in messages, their telegram, discord, or where they can contact them).
The forum as to such is divided into 2 sections, bitcoin, and altcoin (everything that is not bitcoin) and there are subsections, such as market (there you can offer your services or look for people who need someone to do certain work).
In the altcoin section, there is a BOUNTY where they publish the campaign signatures.
In campaign signatures, there is information such as:
The time in which the campaign signature was made, amount to be distributed by tasks, conditions, a form for each campaign signature, ie, I just want to share the information of the company that does in their facebook publications, and I have some friends, I just need to leave the link that I share, for example, that is a task ...
It says the number of times you must share a link by Facebook, for example, the number of friends you must have to get a certain amount of reward.
There is content creation but here they are subject to the number of followers they could have.
The translation of whitepaper is what pays more, absurd the amount of money they give there.
Things that are not so good Usually the payments are in altcoin, sometimes and very rarely in BTC, eth Ltc...
We would be rich in Excel, as they say, to have many tokens and such, years ago the best way to make money was this, the dumbest, about 200 to 400 USD a month thanks to the value of alt in the market, now it is taken out but not so much.
Additional information The best signatures of camapaña are the ones that make the accounts of bitcointalk, but that is for ranks, they earn merits that are points for actions as to answer questions or to give a very good contribution, the highest rank is legendary, those make 70 to 100 USD weekly, only for having an image, logo of profile and to make certain comments in the forum.
(but that's already another system ... so to speak) we should do the things that if by facebook, twitter, Instagram, Reddit and content creation, and maybe a whitepaper translation)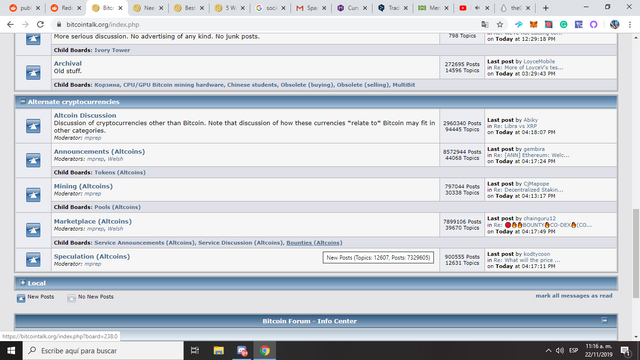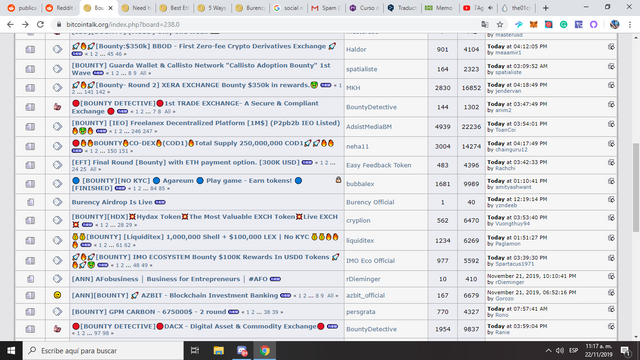 Depending on the activity and the social network you are going to use, fill out a form where you let the link of your action is to create a post, share a twitt, and so on.
These activities are carried out, and organized by a campaign signature chief, which you can address if a problem occurs, he is not part of the team as such, but is a user who has made campaign signatures but is now signature manager, he manages with the team that gives those rewards, is the link between the team, and users.