These are my sins.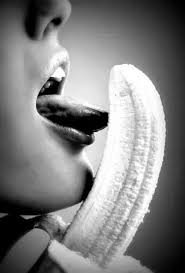 Today I confess to you a sinner and not as holy as I seem, maybe I have one or two sins more profound than others, but here? that I am a human being has not sinned, that's what we are, imperfect beings, now if we want to go after perfection or the closest thing to it we must constantly correct ourselves.
In my life sins have had their stage, as a child, I used to be very PRIDE, anyone who made me feel bad or hurt my ego was erased from my list of friends forever, even if later I forgot the alleged offense I never forgot who committed it.
After going through the IRA that they generated in me, I forgot the aggression but not the aggressor. When I entered adolescence and finished my high school studies, AVARICE developed in me and I wanted to study a career that would generate great earnings and that would allow me to pay my family's debts and live in luxury (in my childish mind, luxury was my own house, car, and vacations).
When I reached adulthood, different from maturity, I experienced the movement of hormones and the heat that they generate, I was in love and I was despised, I felt LUXURY overflowing, uncontrollable, which confused my course.
I believed that through good SEX I would reach LOVE,
now I know that through LOVE you can reach a good SEX.

Freed from this frightening but tasty sin, tell me if it is not so! I escaped after reading many books of self-knowledge and reflection, but I fell into the GULA and started to enjoy sweets and chocolate more than I should, now I feel that I am addicted to chocolate.
Sometimes the PERCEITY takes over my body, especially on Sundays which are the cleaning days in my home, but I fight it with brush and mop and to finish my confession I think that the ENVY does not manifest it, maybe it has not appeared yet, I hope it will never develop.
These data are fictitious and any resemblance to reality is mere coincidence.
What do you think I told the truth or not?

Thank you for visiting my blog. If you like the posts on #nature, #travel, #photography #prosperity, and #spirituality,
feel free to follow me as these are the topics I write about the most. Have a wonderful day.
I wish your thoughts of prosperity to multiply and come true.
Remember that everything is possible.
God bless you.