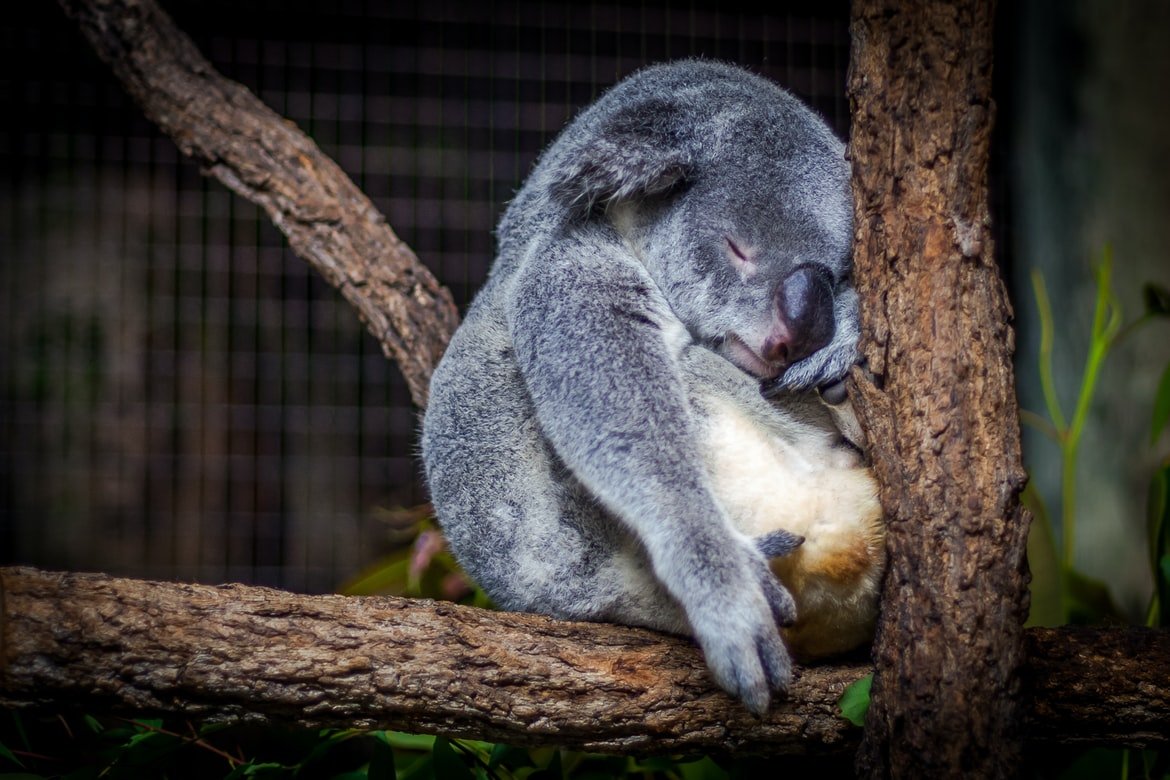 This is my little series on the big move back to Australia. Perhaps I will look back in the future and laugh... or cry!
Part 1: Finding a Moving Company
Past 2: A Slight Travel Panic
Part 3: Comparing Crypto Tax Accounting platforms (Cointracking vs Rotki)
Part 4: A Week in Involuntary Stasis
Part 5: The Last Harvest
Part 6: Letting Go...
Part 7: Putting the name out there!
Part 8: Prohibited Materials:
Part 9: Liquidity Freeze!
Part 10: NOOOOO, Steam Deck Delay!
Part 11: A Father's Guilt
---
Bleah... now that my wife and I are looking for work on the other side of the planet, it can mean that we are doing interviews in the dead of the night. Of course, for the performance jobs, it isn't necessary, as people know each other by reputation or by recommendation. However, for teaching jobs at conservatories or at private schools, we have to do this stupid HR interview. My wife and I have absolutely no experience in this sort of thing... it seems like a crazily weird ritual where people ask inane questions to get inane answers that reveal absolutely nothing about the candidate's ability to do the job! It seems more like an exercise in champion bull-shitting?!
Honestly, I can't believe that people do this sort of thing to find work! In some of the more hilarious interviews, we've not even needed to teach a student or play our instrument?! To me that is completely bizarre. From what I have read about these sorts of job seeking interviews in regular style jobs, there is very little to really distinguish between the millions of candidates that a HR department would receive. Most are at least minimally qualified, and from the research that I have read, the actual interview is completely useless and a waste of time! It is just as effective to roll a dice... and that is not even going into some of the horror tales of how HR departments "select" or "shortlist" their candidates.
Anyway, back on topic... this last week saw my wife do a couple of interviews, and I did my first one in the middle of last night. Trust me, I'm not exactly quick on the ball at about 3 in the morning...
So, the whole family is all in on the planning around these dead of night interviews... whoever is doing the interview sleeps in the normal bedrooms in the middle floor. The ground floor (with all the instruments) is needed for the actual interview and the playing/teaching. Meanwhile, the rest of us camp out in the attic and sleep up there... as far as possible away from the music in the middle of the night!
In the morning, the attic crew gets the school run... whilst the dead of the night person gets to sleep in and try to recover for the daytime routine! It really is a team effort to try and get this all to work!
It turns out that my wife is much better at this sort of thing than I am... well, at least when we do it in the middle of the night. I reckon that I would have a better time of it if it was during the daylight hours... it is something that I my wife mentions quite often. I suffer really badly if I'm tired... she says that I seem to plummet in sharpness quite severely, even if the missing sleep isn't that much. I guess that it really is true... women are more resilient than men!
The interview itself... I do wonder how it went. I thought that I was a little bit incoherent and a bit babbly... it was really quite hard to keep a laser focus on what I was talking about. Normally, I can keep a better line on my train of thought...
... and now today, I have had to do a complete day of rehearsal... and let me just say, if you have noticed that my writing is a touch scattered, you wouldn't be too surprised if I told you that I'm just happy if I'm able to stay on my seat and not end up on a heap on the floor. Playing music is by instinct at the moment, it is hard to cast my awareness further than my own instrument ... luckily, I don't have to think too much to translate the squiggles on the page to sounds from the violin! However, I'm not 100 percent sure if the interactions with the other players and instruments is altogether coherent!
I don't think that this will be the end of the early morning appointments for the rest of the month.... hopefully there won't be too many more though. It really takes the stuffing out of me, and the next day is a bit of a weird one with me wandering around like a dazed zombie!
Anyway, I think that I will stop writing and babbling... I can't seem to form much in the way of a coherent narrative this time around!
I can also be found cross-posting at:
Hive
Steem
Publish0x
Handy Crypto Tools
Ledger Nano S/X: Keep your crypto safe and offline with the leading hardware wallet provider. Not your keys, not your crypto!
Binance: My first choice of centralised exchange, featuring a wide variety of crypto and savings products.
Kucoin: My second choice in exchanges, many tokens listed here that you can't get on Binance!
FTX: Regulated US-based exchange with some pretty interesting and useful discounts on trading and withdrawal fees for FTT holders. Decent fiat on-ramp as well!
MXC: Listings of lots of interesting tokens that are usually only available on DEXs. Avoid high gas prices!
Huobi: One of the largest exchanges in the world, some very interesting listings and early access sales through Primelist.
Gate.io: If you are after some of the weirdest and strangest tokens, this is one of the easiest off-chain places to get them!
Coinbase: If you need a regulated and safe environment to trade, this is the first exchange for most newcomers!
Crypto.com: Mixed feelings, but they have the BEST looking VISA debit card in existence! Seriously, it is beautiful!
CoinList: Access to early investor and crowdsale of vetted and reserached projects.
Cointracking: Automated or manual tracking of crypto for accounting and taxation reports.
Stoic: A USD maximisation bot trading on Binance using long-term long strategies, powered by the AI/human system of Cindicator.
StakeDAO: Decentralised pooled staking of PoS assets.
Poloniex: One of the older regulated exchanges that has come into new ownership. I used to use it quite a lot, but have since stopped.