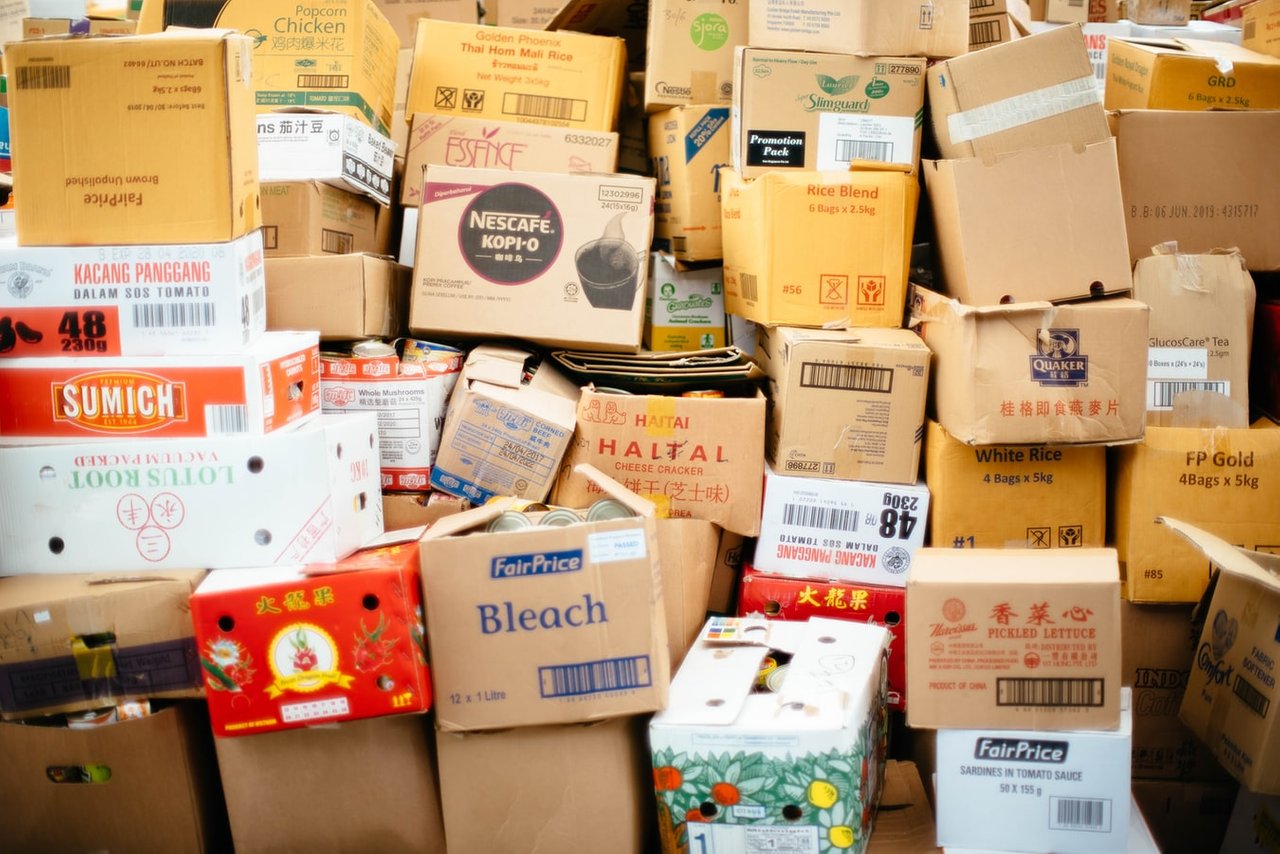 Well, I guess this is going to be the start of a bit of a series as our family gets things going for our eventual move back to Australia after having spent about 15 happy years in the Netherlands. My wife and I originally came to the Netherlands to study, and we ended up staying and working and building up a life here. We came with two suitcases and a pair of instruments... and we are returning back with two extra people and a great deal more stuff!
With house viewings out of the way, and a buyer selected... that side of things will now start to run its course, hopefully leaving us with a nice pile of funds to help with the resettling on the other side of the planet. Somehow, with such a big move on the cards... I am a little bit apprehensive, but my wife and I are slowly battering through the list of things that needs to be done.
Next major thing on the list is to make sure that arrangements have been made for moving our stuff back to Australia. Now, seeing as we aren't going to be directly moving into a place (we are living with family until we find a place) there isn't a huge rush to get our stuff over there. In fact, for I care... our house stuff can take the long scenic tour around the Horn of Africa instead of going through the Suez Canal!
So, we have lined up several moving companies. The first thing that they need to do is to arrange video or in-person visits to try and assess exactly how much stuff needs to be shipped. We don't have much in the way of furniture that needs to go... but we have lots of music and books and that sort of thing. I have a bunch of computers that can be shipped, and others that need to come with us... and then there is an electric bike and an electric bak-fiets that are coming as well. Well, the bakfiets is less essential, it is more of a sentimental thing from me. My wife thinks it will be terrible to ride in Australia, but I will prove her wrong! After all, she wasn't convinced that retro-fitting an electric engine to it was really a good idea... but now she uses it heaps! So, that proves that at least one of my ideas isn't terrible...
However, we also have some other larger pieces that do need to come... one piano, one fortepiano and a double-manual harpsichord. Those will need to be individually crated and shipped... and the question is whether or not to include them with our household effects... or to do them separately and have them flown over instead. Either way, it is going to be a touch expensive...
So, this last week, we have had all the inspections/tours that will let the companies give us a rough quote on what they think it will cost. Doing the video tours is a bit weird... you wander around with your phone giving the person a tour of your house and telling them is going and what isn't. Personally, I find it tricky to actually figure out everything... but it is supposed to be an estimate I guess... plus, I'm sure that they have had more than enough experience of people forgetting things or overestimating what they might take.
The in-person was a little bit easier... and much quicker as well! For that one, the inspector could directly measure things and ask questions without a weird lag or drop-outs. So, in comparison to the video interviews (which would take an hour or so), the physical inspection took around 15-20 minutes.
I have some laptops that I think I will just courier... and some smaller instruments that aren't my main ones (violins/violas) that I think that can also be couriered or posted. I'm checking up with instrument makers and dealers to see exactly how that is done... or better still, if they can provide the service! I'm hoping that I don't run into Customs trouble due to the number of things that will be going out... import taxes will be annoying... even if I get them back later, it is just another thing to deal with.
So... now we just sit back and wait for quotes for the large shipping. I'm not very hopeful... apparently containers are all in the wrong places at the moment, and that could make for some nasty markups on the transport side of things. Hopefully, the fact that I've chosen a few companies to make quotes will give us a better idea how much we are being gouged by!
I have a feeling that I'm going to be just a little bit apprehensive about everything until the day that I actually set foot back in Australia. Making such a big move (NOT as an expat with all costs covered by a multinational) feels nerve-racking at the best of times... but with all the uncertainty of the past year, it feels especially unsettling!
However, as I tell my kids... actually, the only really important thing is that the four of us make it back to Australia. Anything else above that is a bonus!
I can also be found cross-posting at:
Hive
Steem
Publish0x
Handy Crypto Tools
Ledger Nano S/X: Keep your crypto safe and offline with the leading hardware wallet provider. Not your keys, not your crypto!
Binance: My first choice of centralised exchange, featuring a wide variety of crypto and savings products.
Kucoin: My second choice in exchanges, many tokens listed here that you can't get on Binance!
MXC: Listings of lots of interesting tokens that are usually only available on DEXs. Avoid high gas prices!
Coinbase: If you need a regulated and safe environment to trade, this is the first exchange for most newcomers!
Crypto.com: Mixed feelings, but they have the BEST looking VISA debit card in existence! Seriously, it is beautiful!
CoinList: Access to early investor and crowdsale of vetted and reserached projects.
Cointracking: Automated or manual tracking of crypto for accounting and taxation reports.
Stoic: A USD maximisation bot trading on Binance using long-term long strategies, powered by the AI/human system of Cindicator.
StakeDAO: Decentralised pooled staking of PoS assets.