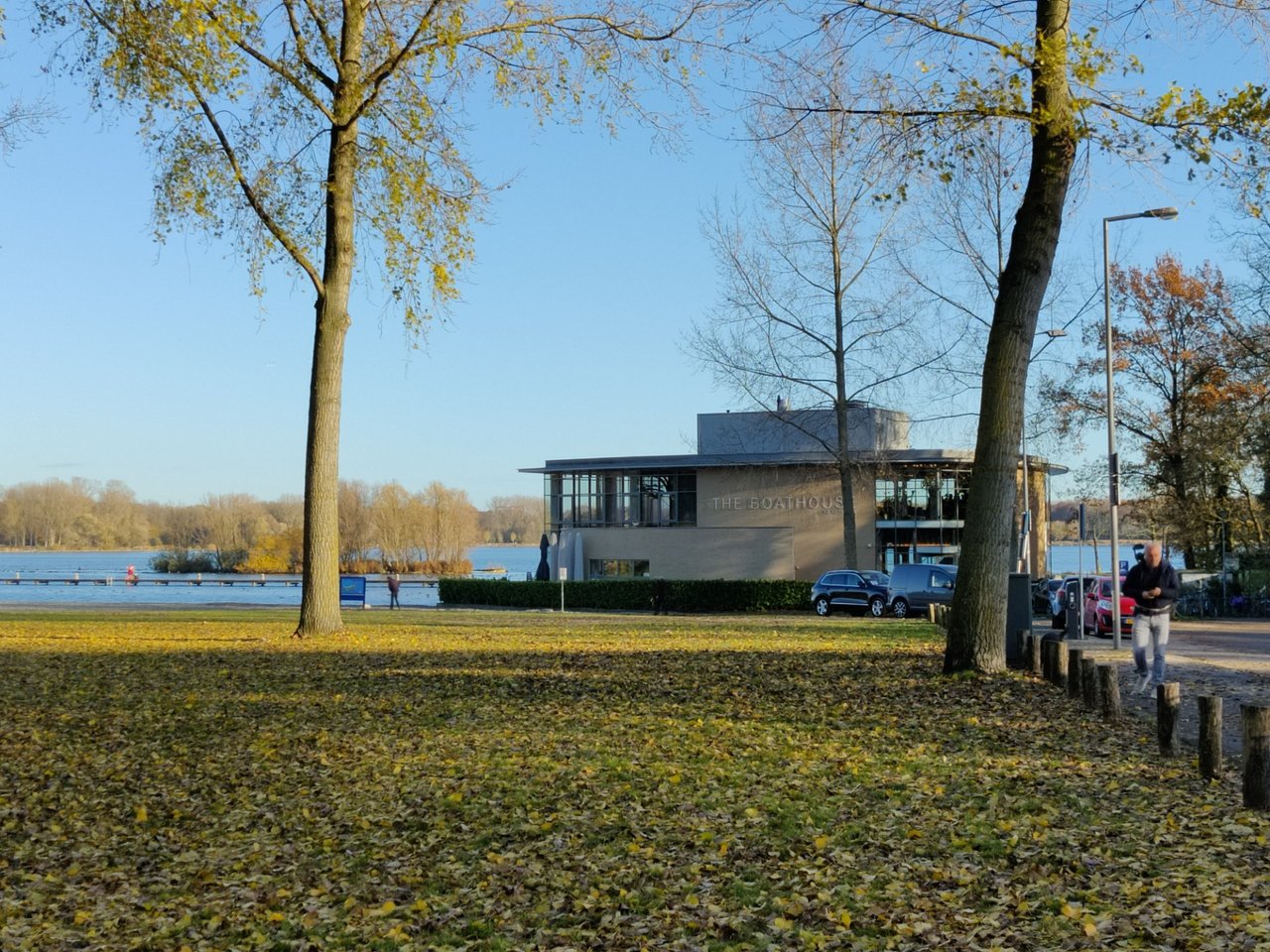 The other week, I mentioned that I had played for a funeral ceremony... well, more like a remembrance ceremony in Rotterdam. It was quite a beautiful affair, even if it wasn't really a proper performance... as we had to stay in character, and we couldn't really enjoy the full performing range of our instruments and personal styles.
However, it did introduce me to a pretty nice location in Rotterdam (Kralingen) that I hadn't visited before. The Boathouse Kralingen, which I swear I have seen as a place that we have considered having as an anniversary dinner in the past! This time, the restaurant/bar was converted into an event venue... and I thought I might just take a quick look around, in the break between the rehearsal and ceremony to see what the place looked like!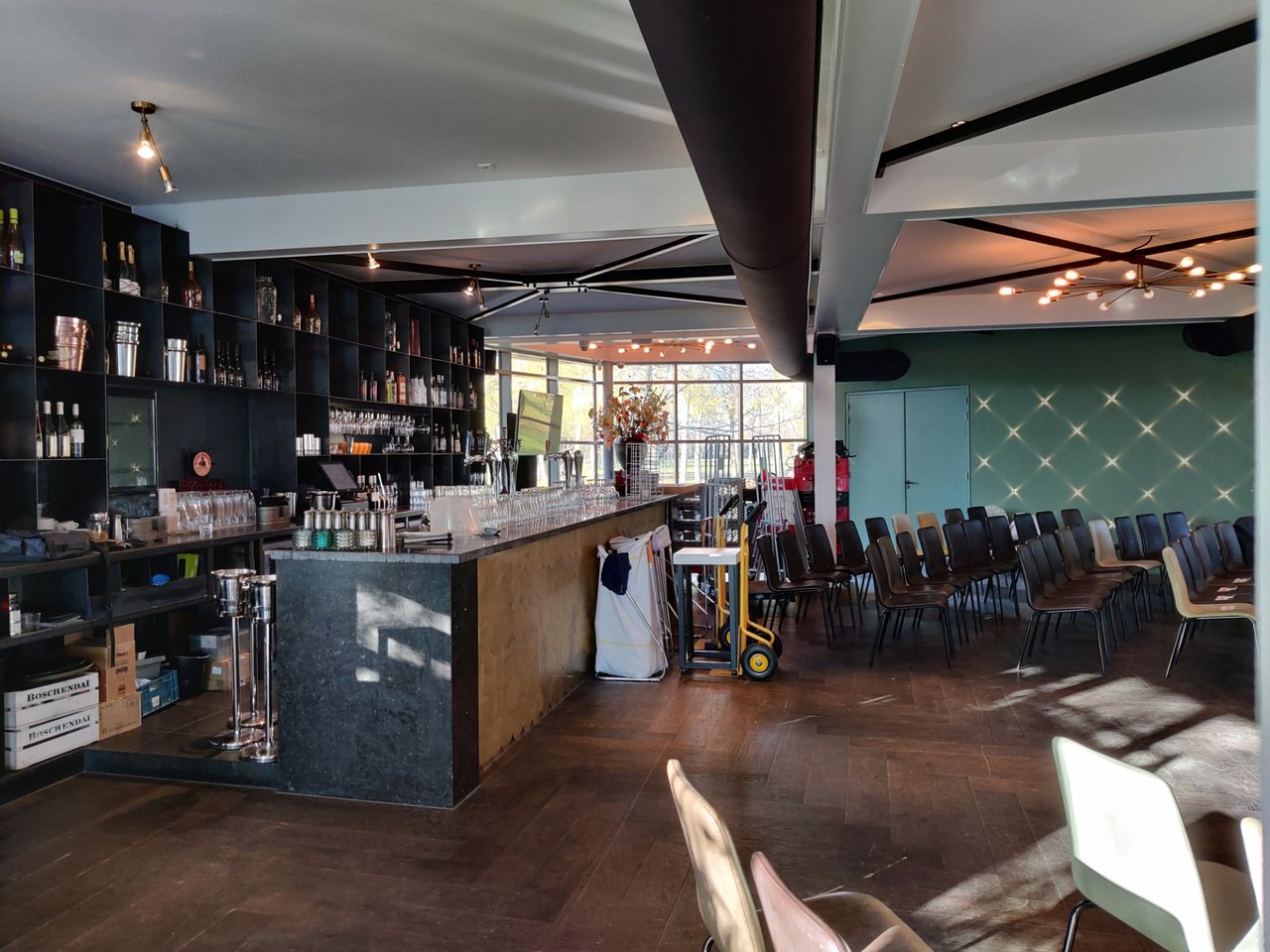 Upstairs, there is the bar area. Obviously, in the more usual use case for the Boathouse, it isn't likely that it would be set up quite like this... but the chairs were all laid out for the ceremony that was to follow. However, I could imagine that this would be a lovely place to spend an after works/dinner evening or just as a function venue!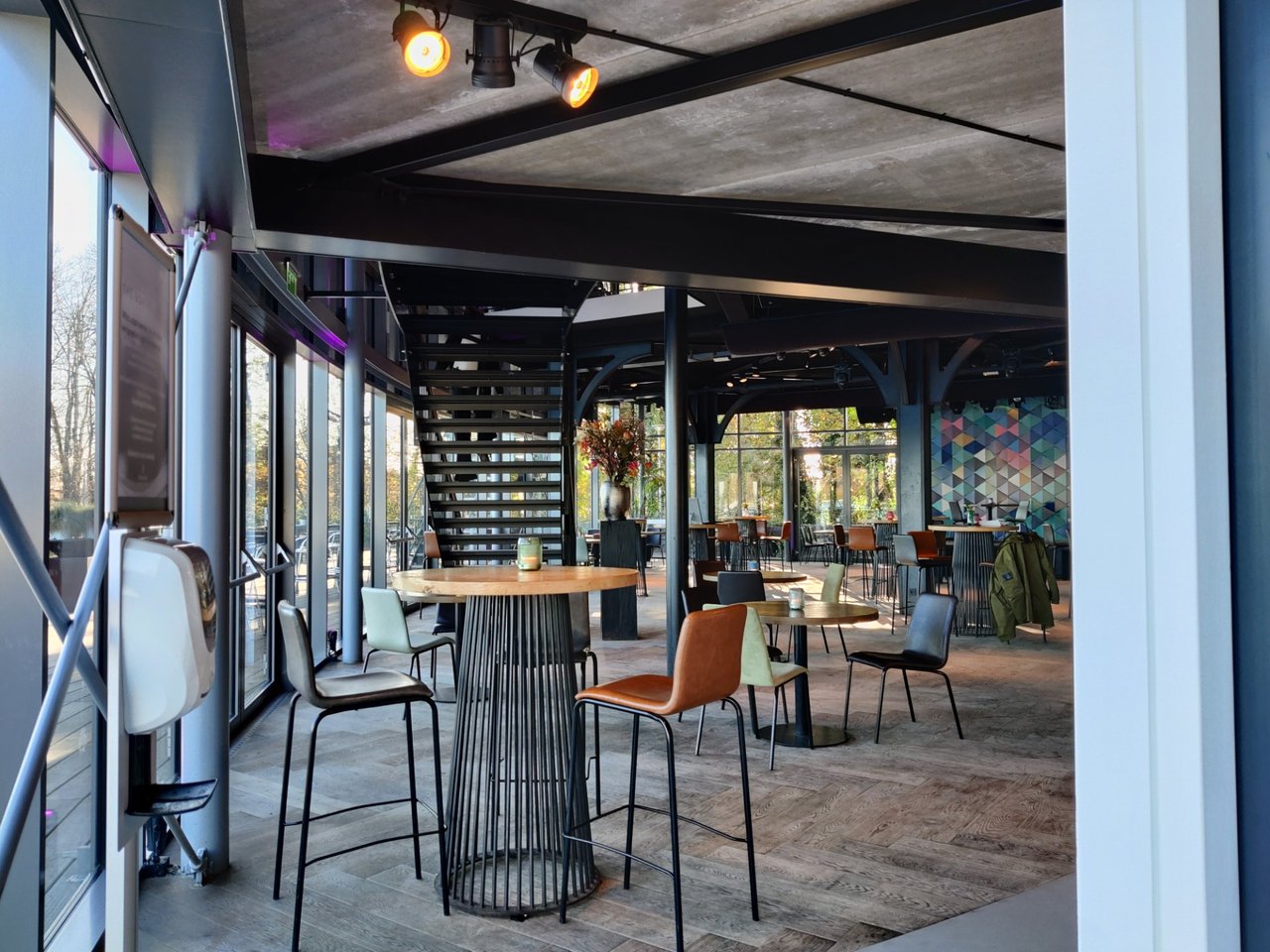 Downstairs, you have the more familiar cafe/restaurant setup. All beautifully decked out and decorated... with many high tables/chairs for the drinks and cafe events. There are also a range of proper tables for lunch and dinner guests as well. It all smacks of slightly classy... but not TOO classy! I think it could be a place that I would feel comfortable visiting!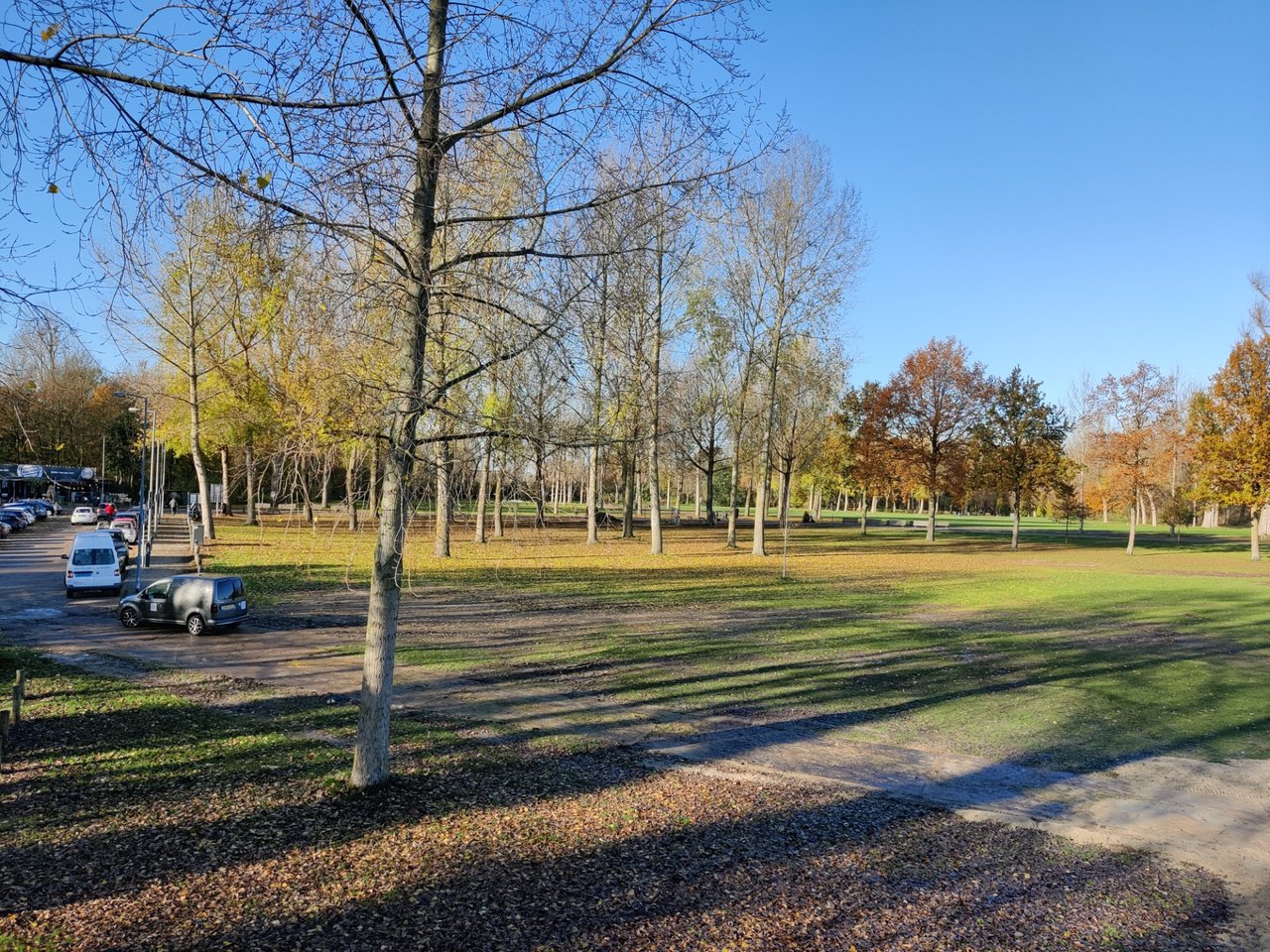 Looking out on the landward side of the restaurant, you can see the very large Kralingse Bos (Kralingen Forest)... well, large by Dutch city standards! There are many people taking walks in here... and there is also a kids playground much further to the right... and a treetop obstacle course as well! Actually, this would be the perfect place for a nice spring or summer family day out... restaurant/cafe, and then a nice stroll in the Dutch woods!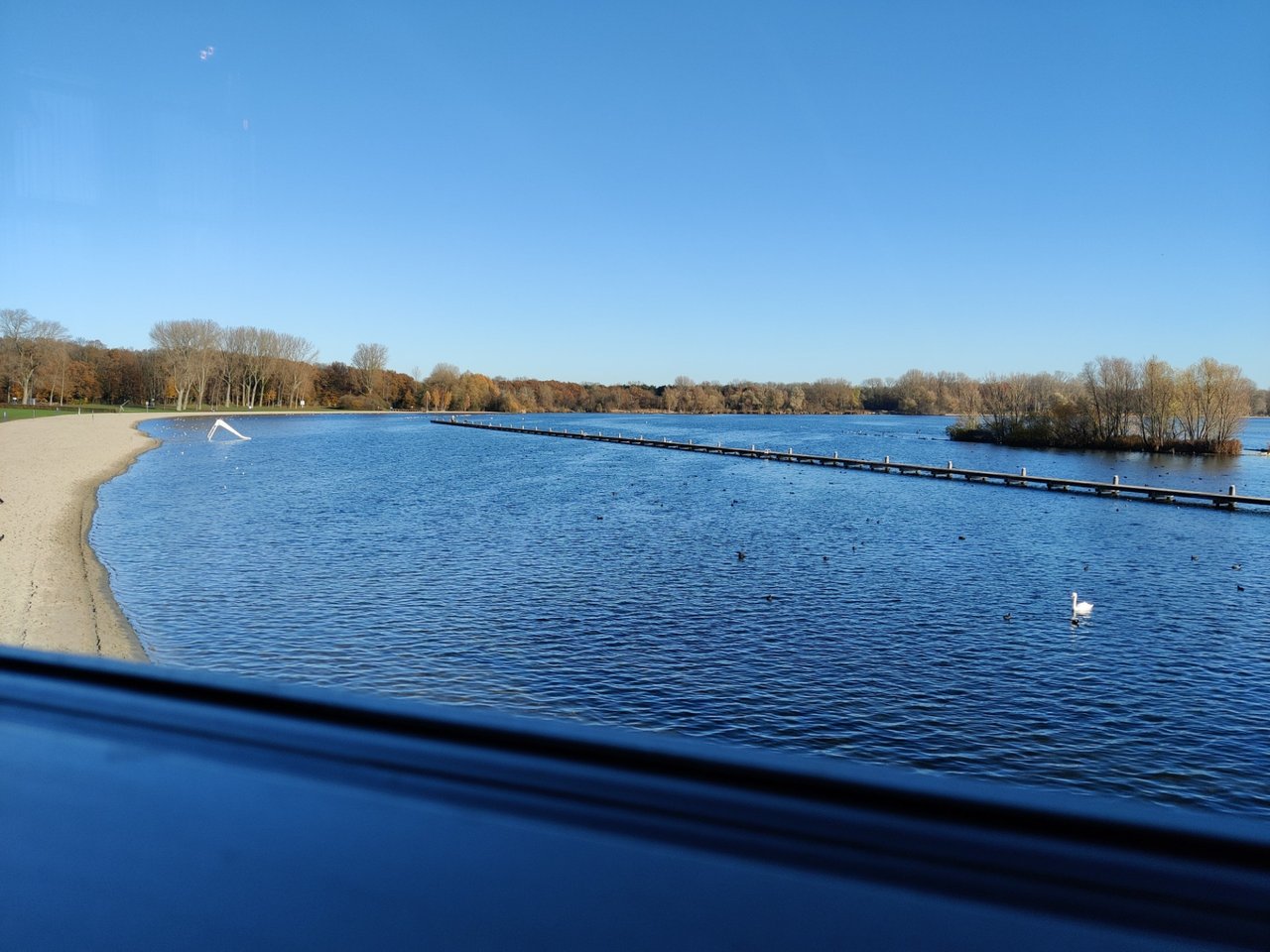 On the opposite side (the water side) is the Kralingse Plas. Seriously, that is something that I will never tire of giggling at. Plas is the name for small body of water (puddles included!)... but it is also the name of for "peeing"... teehee... I'm a child at heart!
But on a more serious note... the view from this side provides a nice complement to the land-side outlook. A calm (probably artificial) waterscape that is classic Autumn Dutch... flat inland water, lined by denuded trees. This is the sort of thing that you would see in the Golden Age paintings!
So... perhaps, next time (if I still have time in these dwindling days of our European adventure!), I will come to enjoy an afternoon and eat out... instead of completing the atmosphere for a sombre but beautiful life event.
View this post on TravelFeed for the best experience.