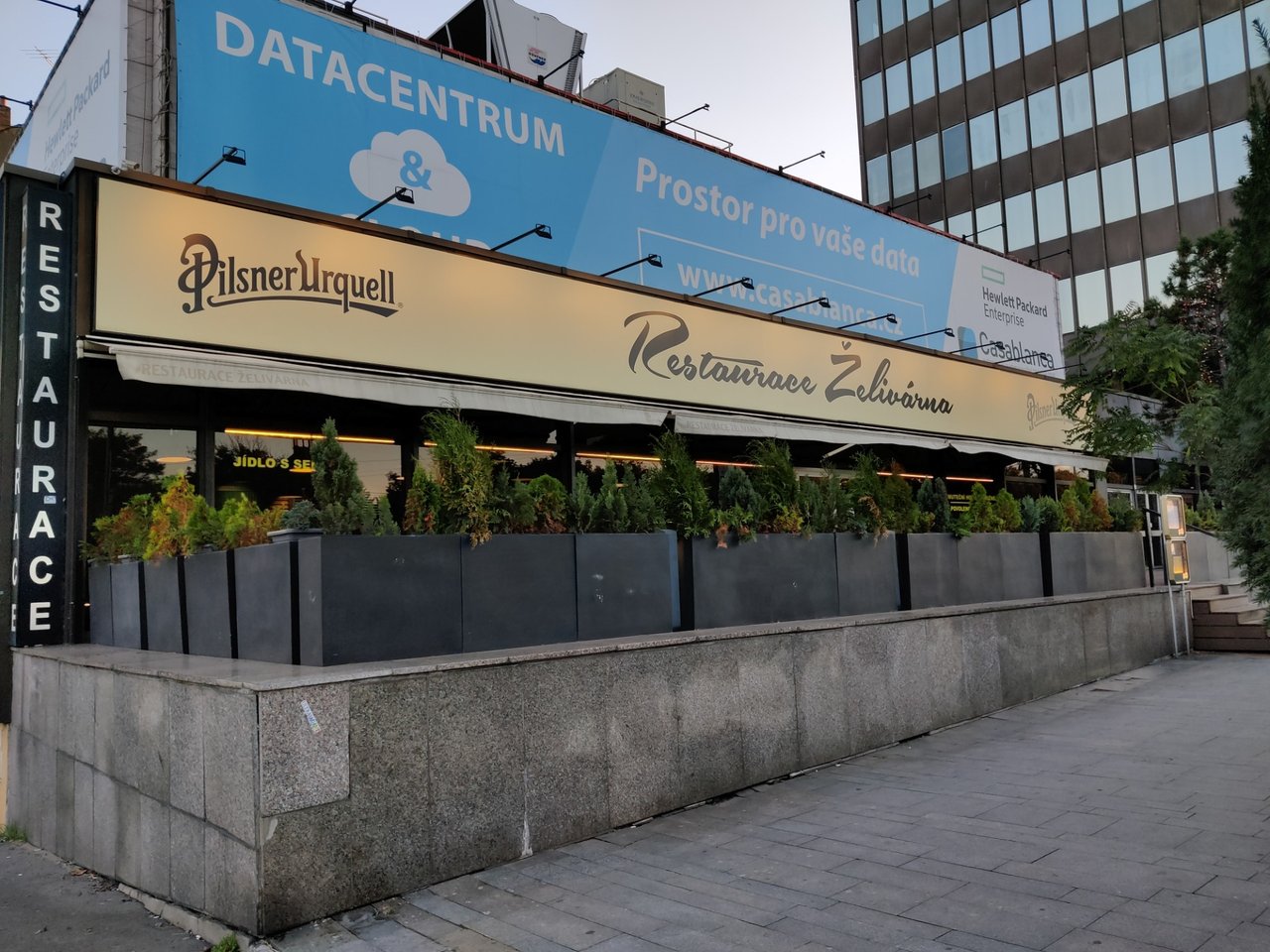 I love visiting Prague... there is a really nice orchestra there that I have always enjoyed playing with, and recently they have started putting us up in a hotel that is in this particular area of Prague. Not a great area, but easy to get to and the hotel is decent. So, I've started to explore the various options for eating at restaurants in the area in the past few times that I've been here.
One very nice thing that I enjoy about the Czech Republic is how cheap eating out is in comparison to Western Europe! It is all to easy to get a decent feed for less than 10 euros!
So, this particular restaurant was a Czech place that is just down the road from the hotel. Convenient walking distance and well frequented by locals. It is perhaps less like a real restaurant, and more like Czech pub or something like that. I was a bit intimidated in entering as a foreigner... but in the end, I braved up, and tried it out. Actually, like most things... the fear is just made up in my own head!
The Space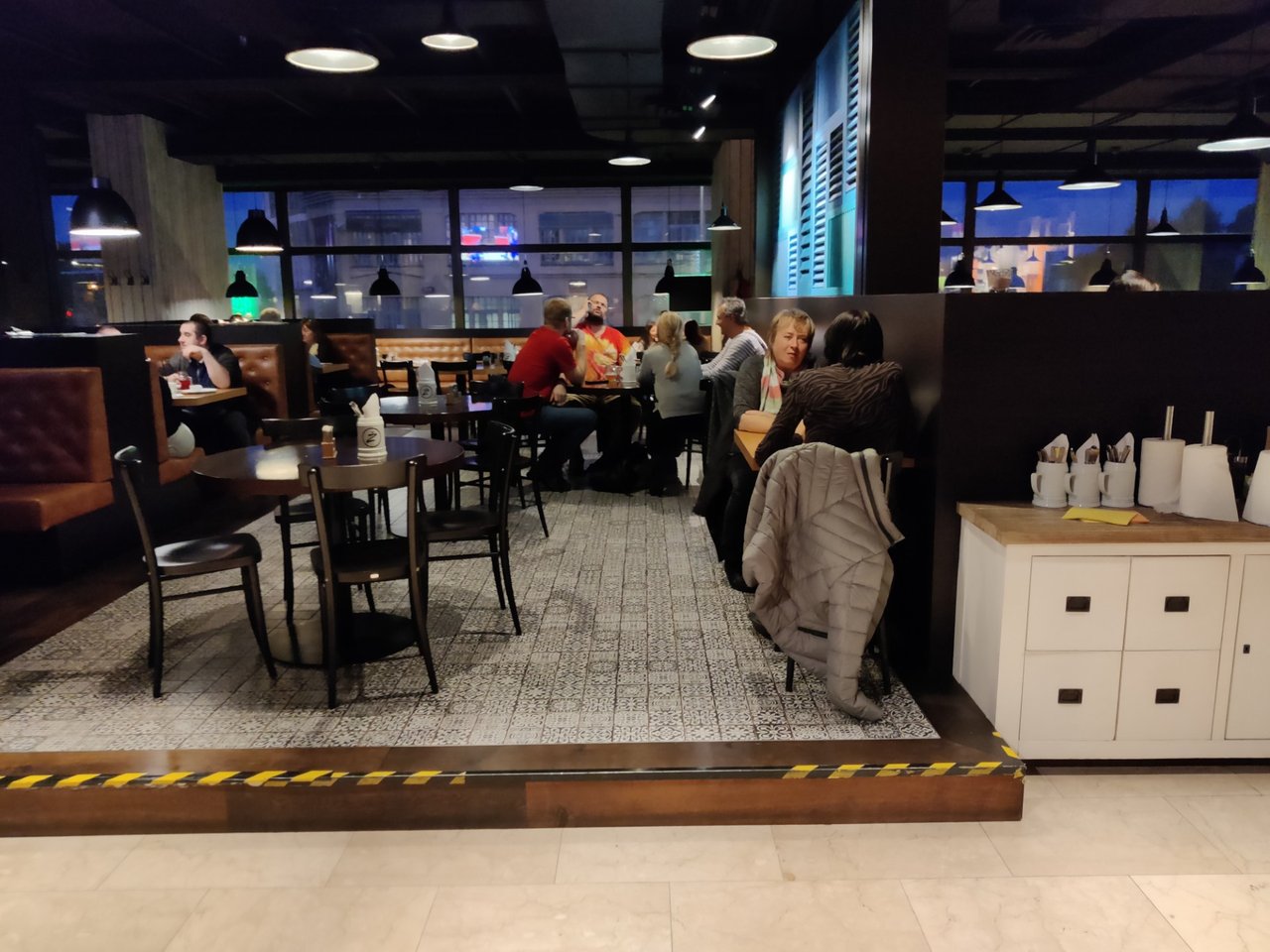 So, as I said, the place strikes me more like a pub with food rather than a restaurant with drinks. The restaurant is often comfortably busy throughout the day.. and in the later parts of the evenings is quite busy with locals... both older and younger crowds. There is ample seating on the inside, and a terraced area on the outside for the good weather days.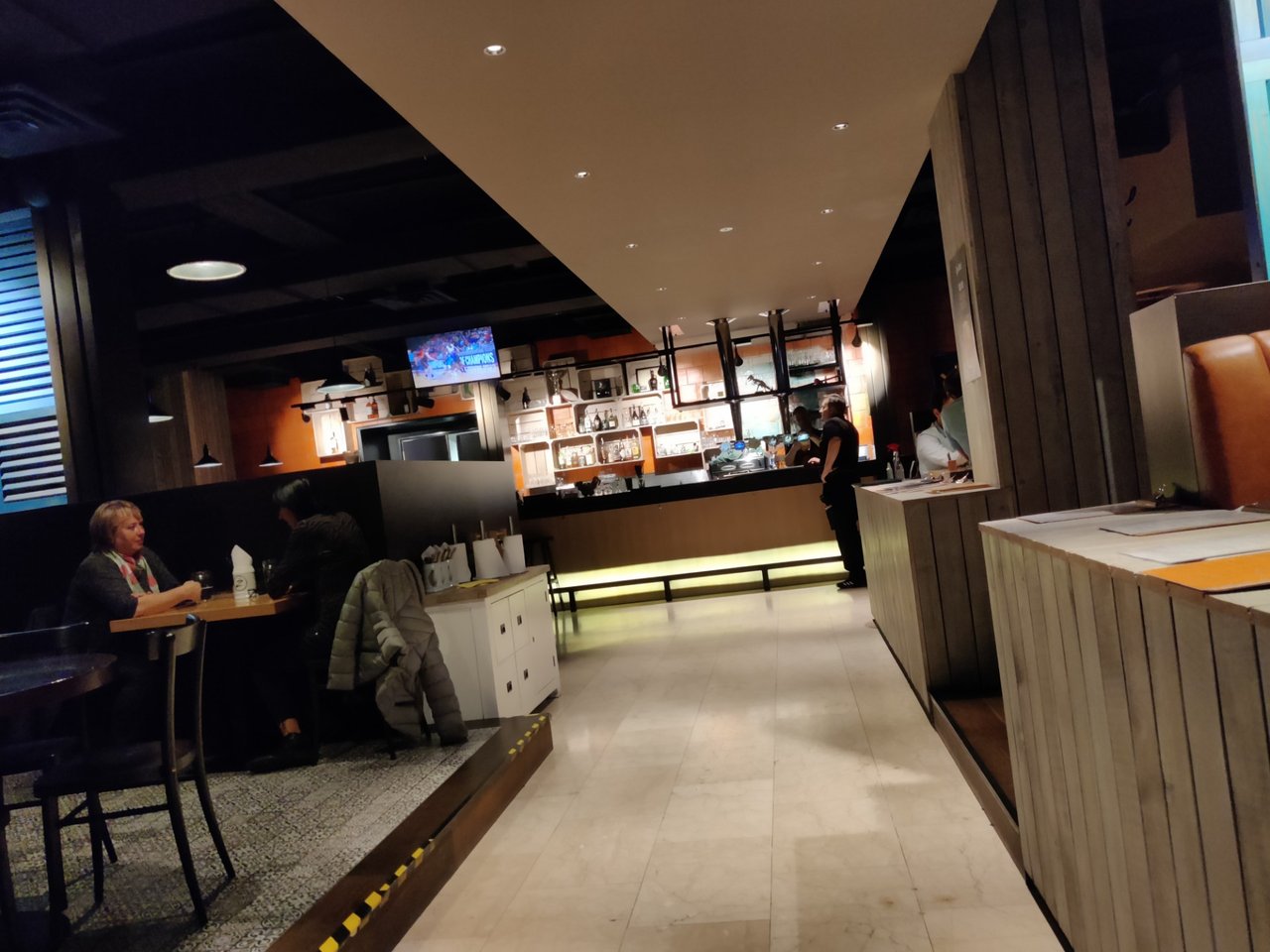 There are TVs on many of the walls.. that mostly display sports stuff, so I wouldn't be too surprised if the place turns incredibly busy on a sports event day!
The Menu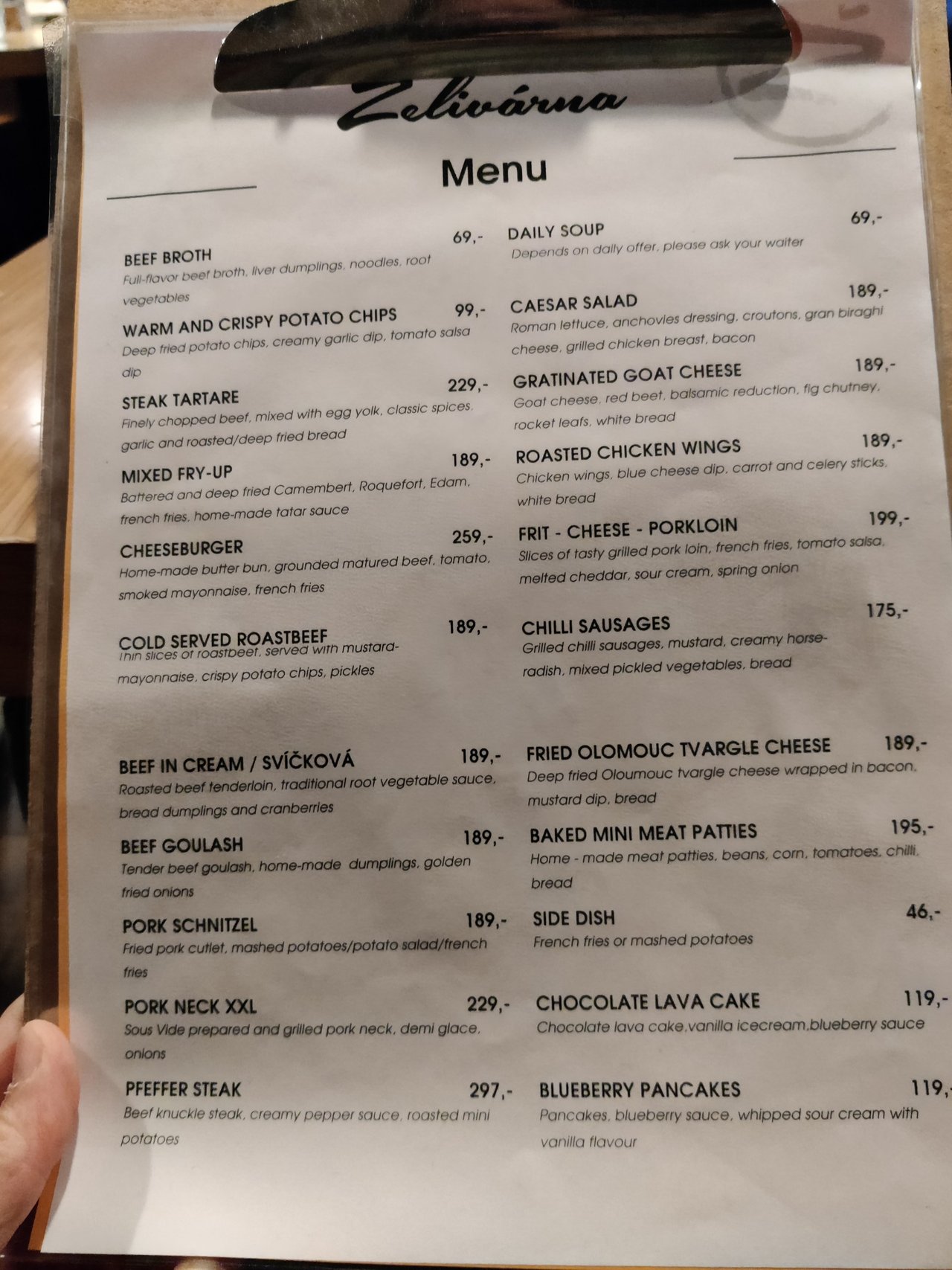 Thankfully, there are English language menus... so, it is more than likely that they get their fair share of foreign visitors from the hotel that I stay at... this is the restaurant that is the closest and least dodgy looking!
The selection of food is pretty standard Czech fare... some of which is definitely not possible for me to eat due to the cheese concertation! Generally, it is a sort of heavier fare... more suited to cold weather!
The Food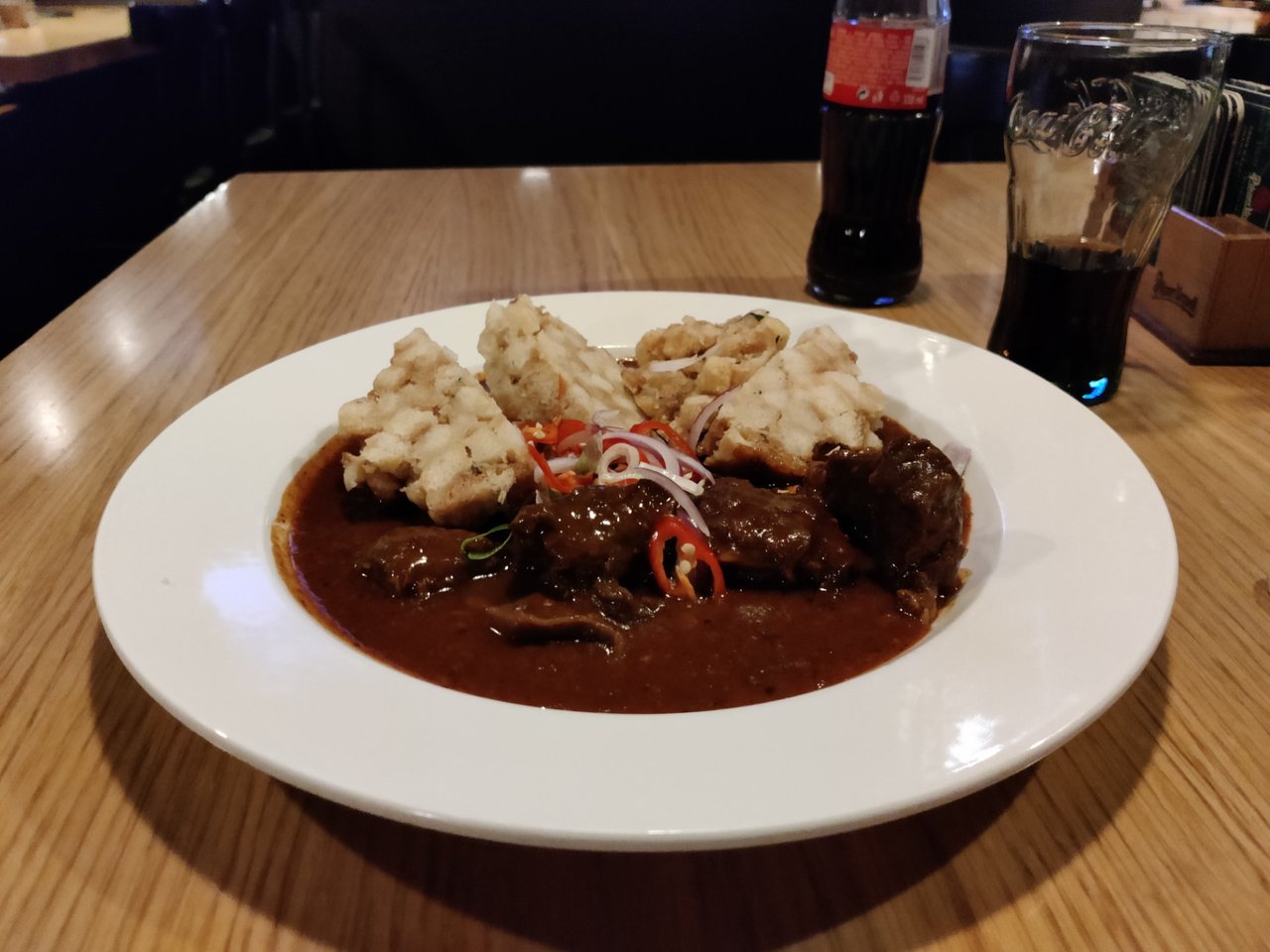 On this occasion, I had gotten the Beef Goulash with breaded dumplings. I love the bread dumplings, but I know them more from Austrian and German food. The Goulash was spicier than I had expected with some slice of chili through it, but the sauce was quite nice and went well with the dumplings. However, there was a distinct lack of vegetables!
Unfortunately, the beef was a bit on the hard side... I was expecting something a bit more tender and melty, so despite the fact that it was good tasting... it could have been much better!
The Experience
Restaurant Zelivarna... it is a comfortable enough place. However, I would come more for drinks with colleagues and friends rather than seeking this place out for food. The food is a decent accompaniament to the beers and company... but it isn't really a reason to come for by itself!
However, it is cheap and the food is still decent enough... and it is close to the hotel, so it is more than likely that I will find myself visiting much more often!
Opening Times
Monday 11am–11pm
Tuesday 11am–11pm
Wednesday 11am–11pm
Thursday 11am–11pm
Friday 11am–11pm
Saturday 12–11pm
Sunday 12–11pm
Contact Details
Address: Vinohradská 2396, 130 52 Praha 3-Vinohrady, Czechia
Website: http://www.zelivarna.cz/
Phone: +420 778 409 809
TripAdvisor
Restaurant Guru
Zomato
View this post on TravelFeed for the best experience.