After so many years away, it is such a pleasure to return back to one of favourite concert halls in whole world! I'm not really sure why I love the Angel Place Recital Hall quite so much, it is acoustically very nice to play in, but I think it has much to do with the fact that I did many of first early music performances here when I was still in my formative student years... those all important years of transition between studying as a student and becoming a young professional musician.
I think that the Recital Hall is one of Sydney's hidden treasures. Most people think of the Sydney Opera House when they think about classical-music in Australia, but I have not really found that that place is that enjoyable to play in.... but it does have world-wide visual recognition, and most of the large orchestras end up playing there.
The smaller stage of the recital hall means that it is the perfect fit for chamber music and early music ensembles, a full symphonic orchestra would be impossible to fit on the stage, and the sound would be too overwhelming in this space. It is sort of like a comparison between a rapier and broadsword... I prefer the rapier!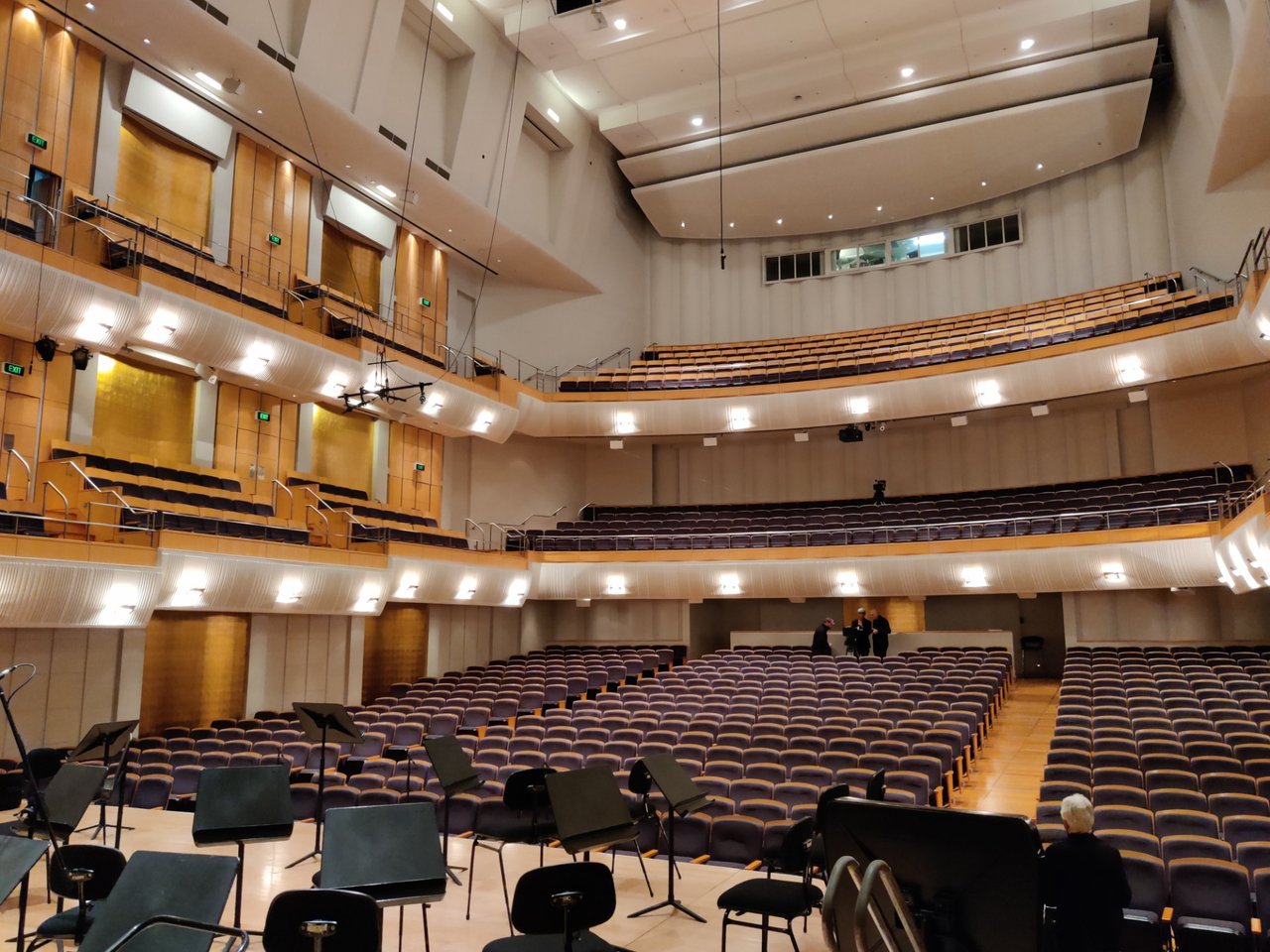 Despite the smaller size, there is ample comfortable seating. The only downside is the horrible facing of the side stalls... I've mentioned this before in other posts about concert halls. Sitting with your head turned towards the stage is quite uncomfortable, and I wish that more architects designing these venues would remember that!
The gently raked floor seating is also removable. So, the stage can be extended outwards (like it was for this particular concert)... or the stage can be used for a staged opera, with the orchestra sitting down at the audience level. So, a very flexible set up that does away with the hydraulic systems that other halls have.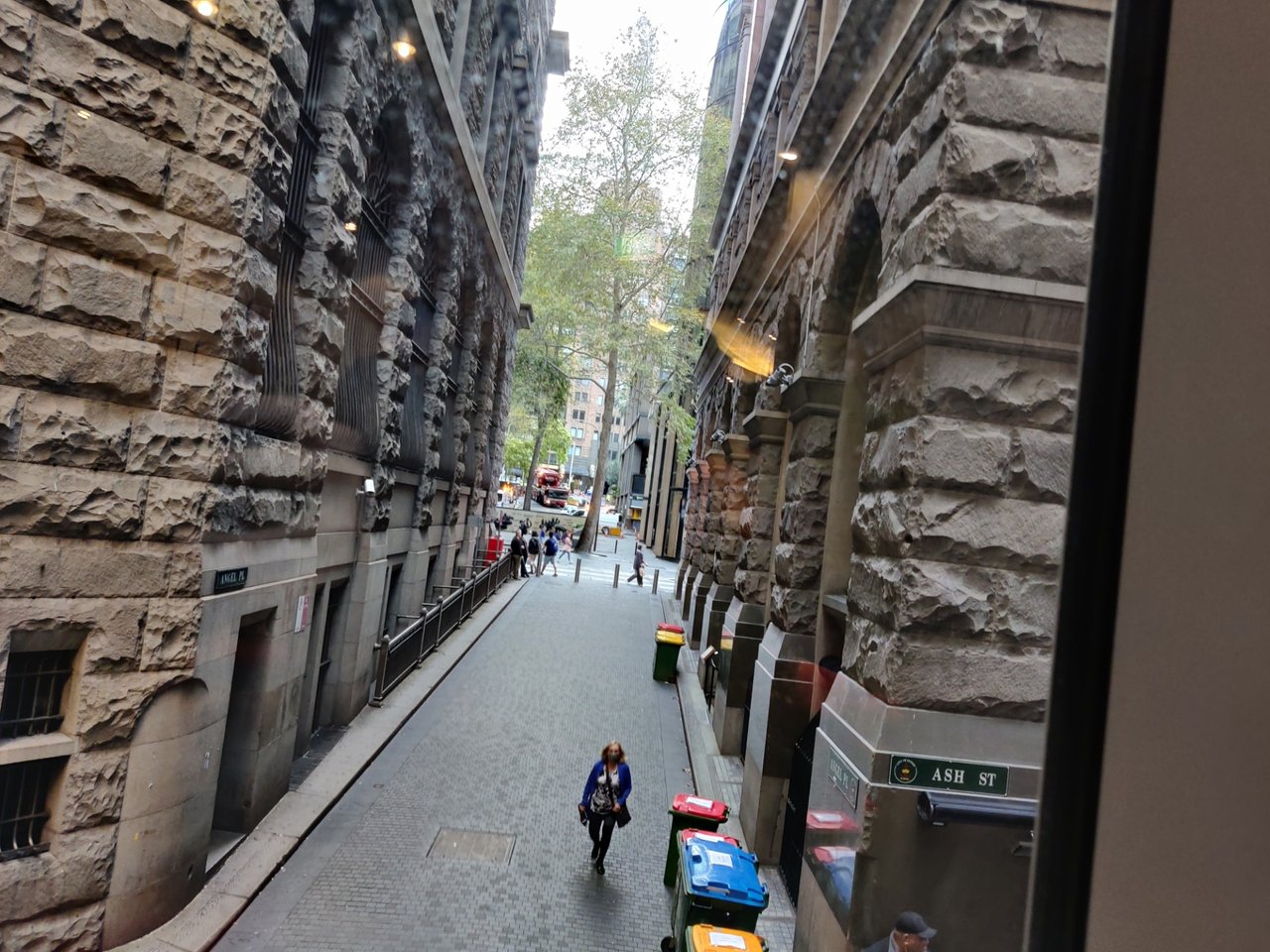 So, this view from the performer's green room shows why this recital hall is so easily overlooked. This is the main entrance from Pitt Street, and as you can see it it just a narrow alleyway... if you were walking on the main road, you could quite easily walk past this alley thinking that it was a loading dock lane for one of the many commercial shops that line the main streets of Sydney.
Interestingly enough, there are often wedding parties that like to frame their photo shoots in the laneway.... strange location, but weddings do that to people!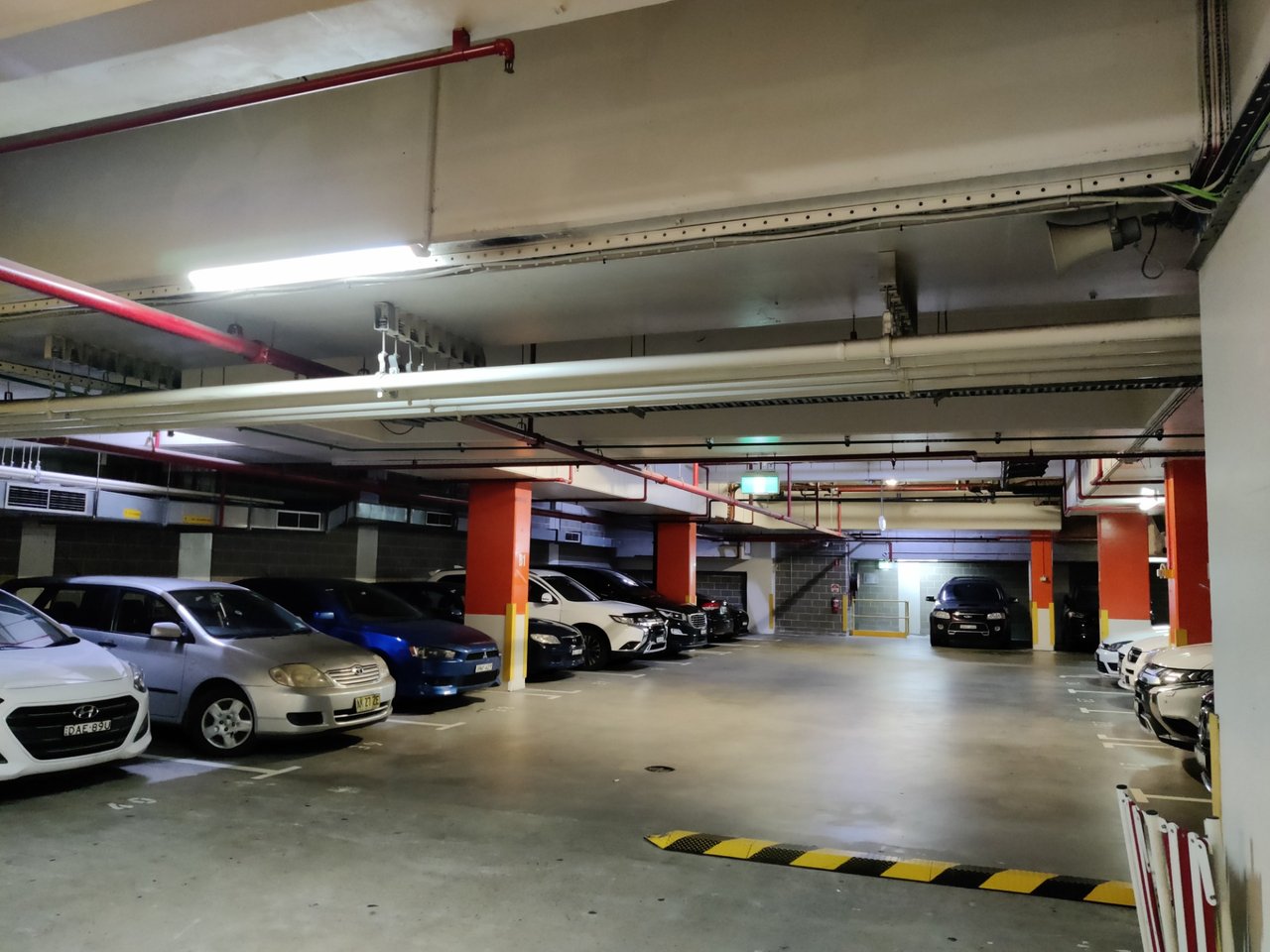 On this particular occasion, I had to drive from Canberra to Sydney to do the concert, and then drive back afterwards in the night. I really dislike driving in Sydney, the lanes are narrow and the people are cranky. Coming down into the Angel Place carpark, I was reminded that the parking is quite expensive and the spaces are crazily narrow!
In our past, we had lived in Sydney for a few years... and I have to say, I'm much happier NOT living here!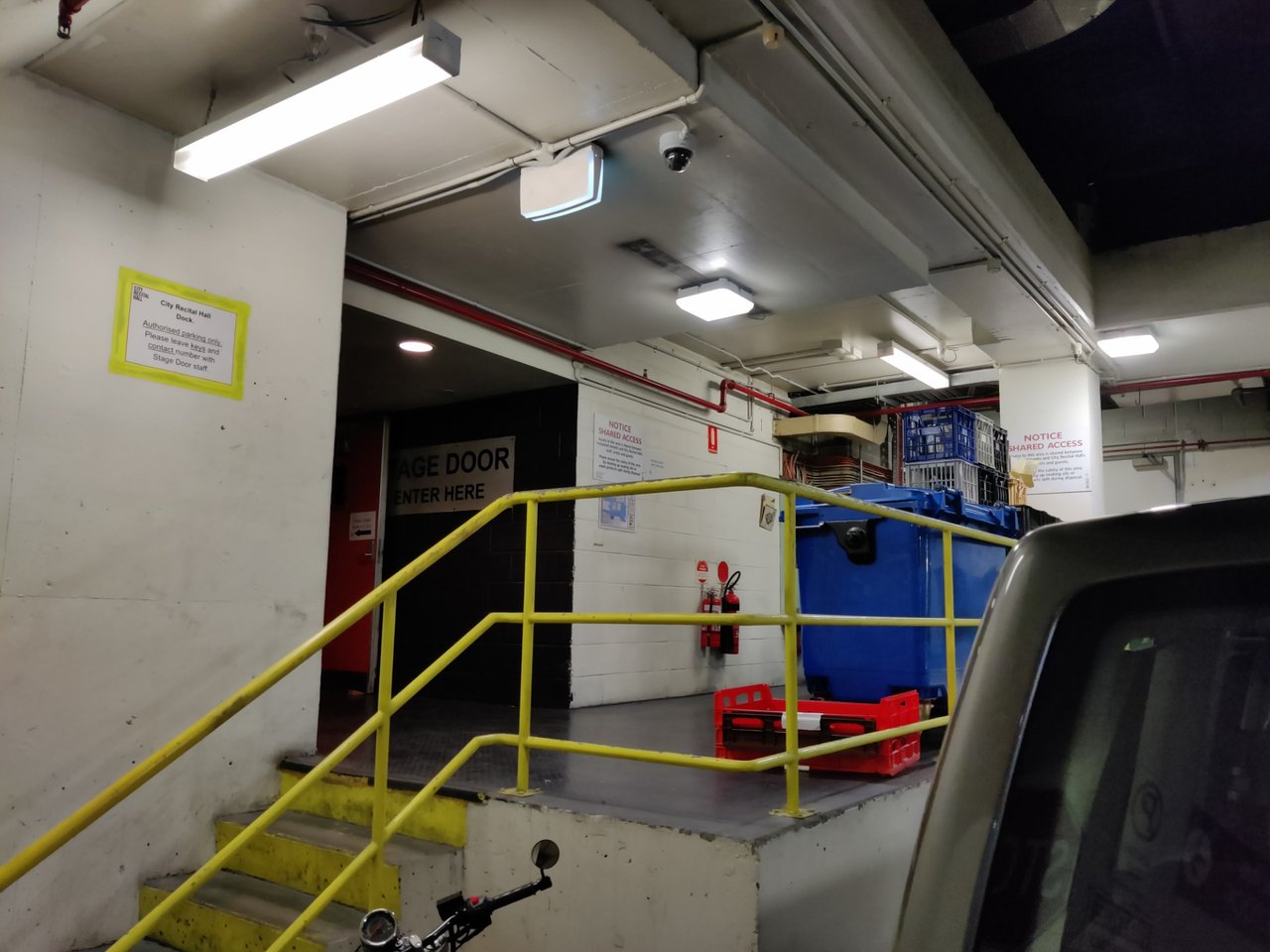 ... but one thing that was nice, is the fact that I can just go straight out of my car and into the performer's entrance next to the loading dock. I never even have to step outside to see and experience Sydney itself!
View this post on TravelFeed for the best experience.