Last October 24, shortly after I published my article, @emily2u was able to purchase the plan from WordPress. From the original $48, we were able to save 50% from it. And in just less than 30 minutes after the purchase, the club1bch.org was finally up.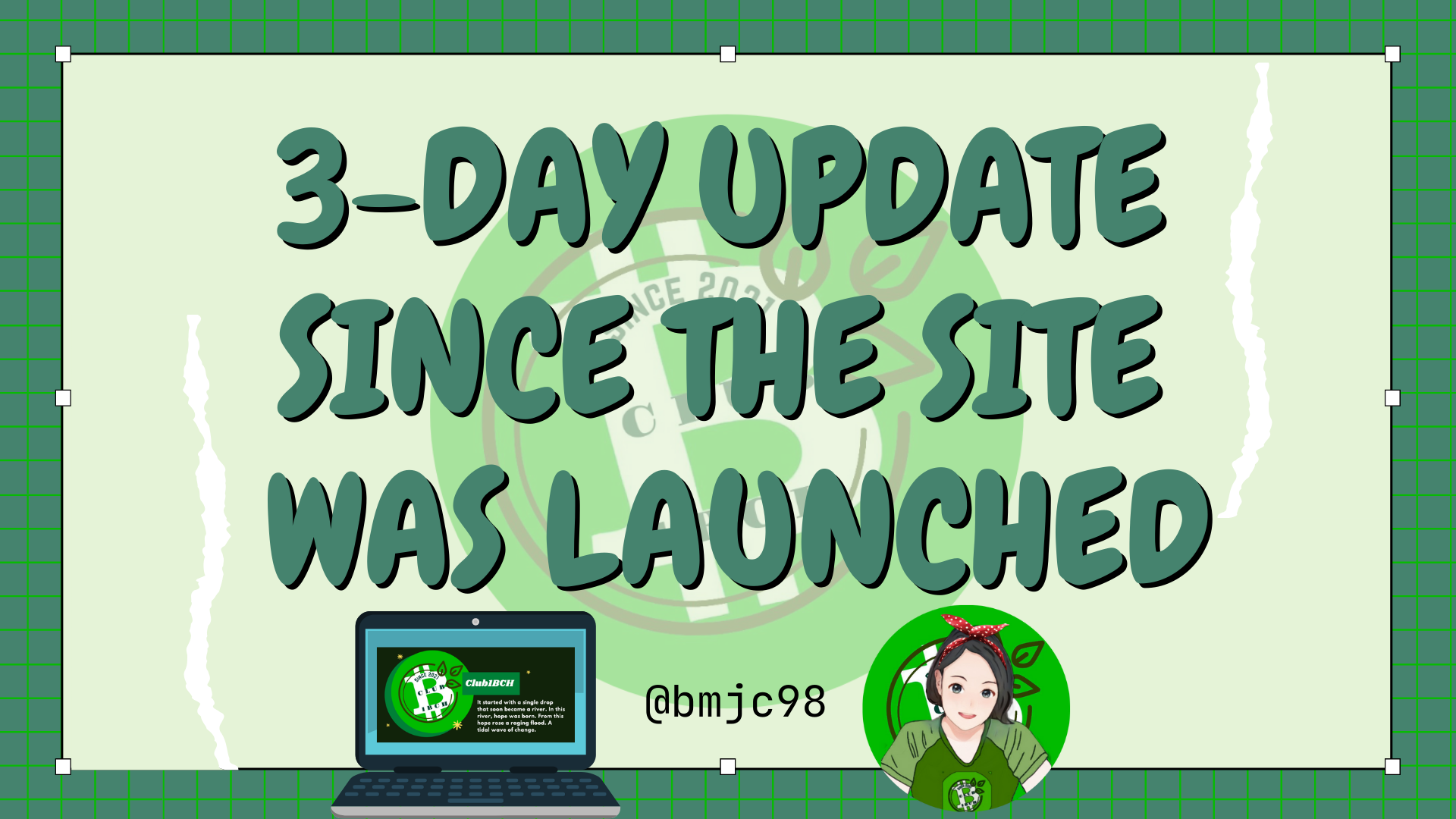 It has just been three days but the statistics show that we are doing pretty well so far. Let's check the 3-day stats for our newly launched site.
Day 1 (October 24)
You wouldn't believe that on our first day, we got 290 views, 80 visitors, 2 likes, and 1 comment.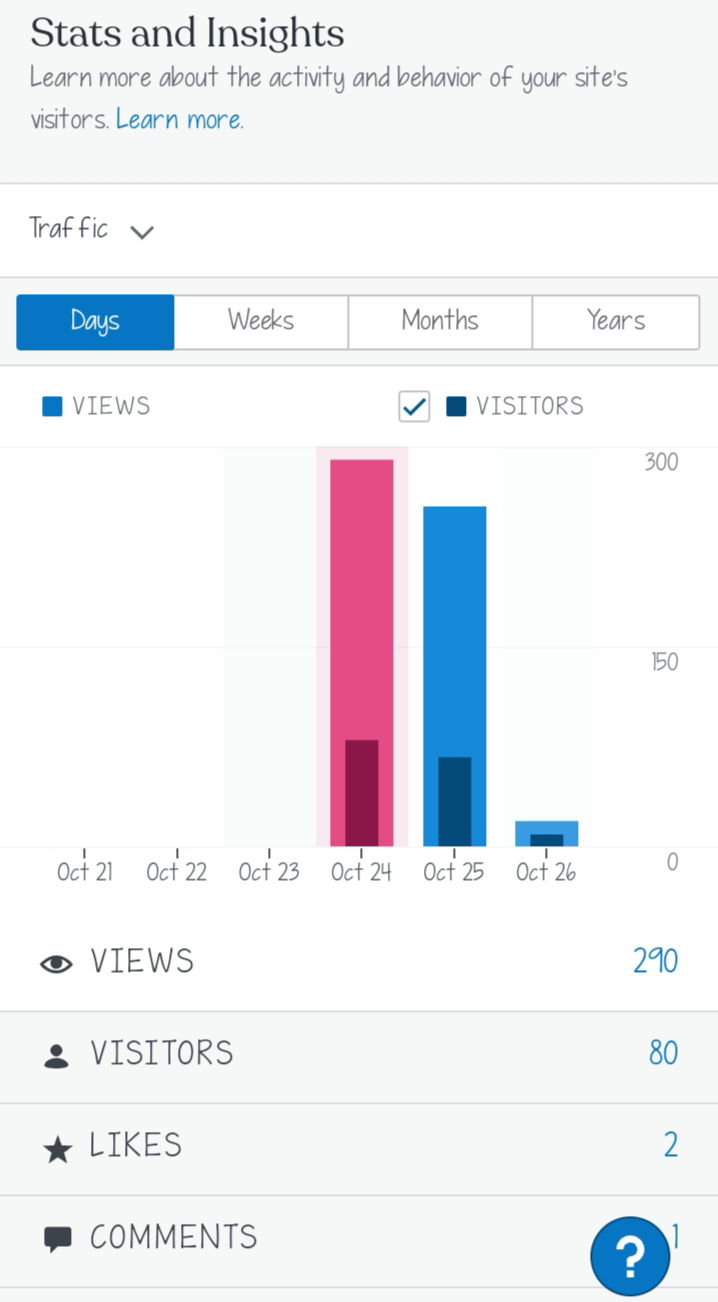 All thanks to everyone for the huge support, we managed to reach this stat on our first day. On top of that, the site was also viewed from 22 countries with 112 views from my country, the Philippines. Here are the top 5 countries that viewed our site:
Other countries include Singapore, Japan, Thailand, Venezuela, Netherlands, Cuba, Serbia, Pakistan, Indonesia, Greece, Bangladesh, Australia, Ireland, Brazil, Taiwan, United Kingdom, and Italy.
Day 2 (October 25)
On the second day, the Club1BCH website still managed to get enough views. Although not as many as during the first day, the numbers were good. We got 255 views, 67 visitors, and 2 comments.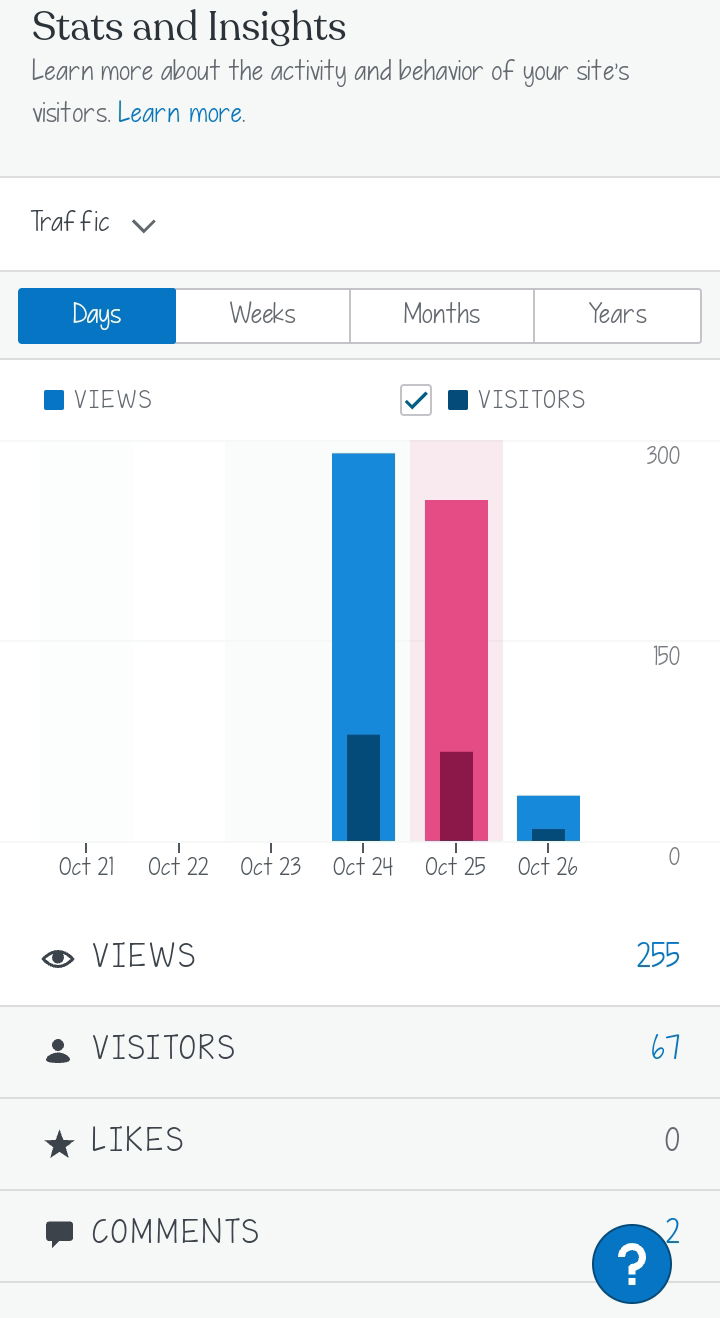 Hopefully, the traffic will show more progress in the next coming days or weeks. Again, all thanks to everyone who shows their support by visiting our site. This is the reason why we need to add more content for our dear audience.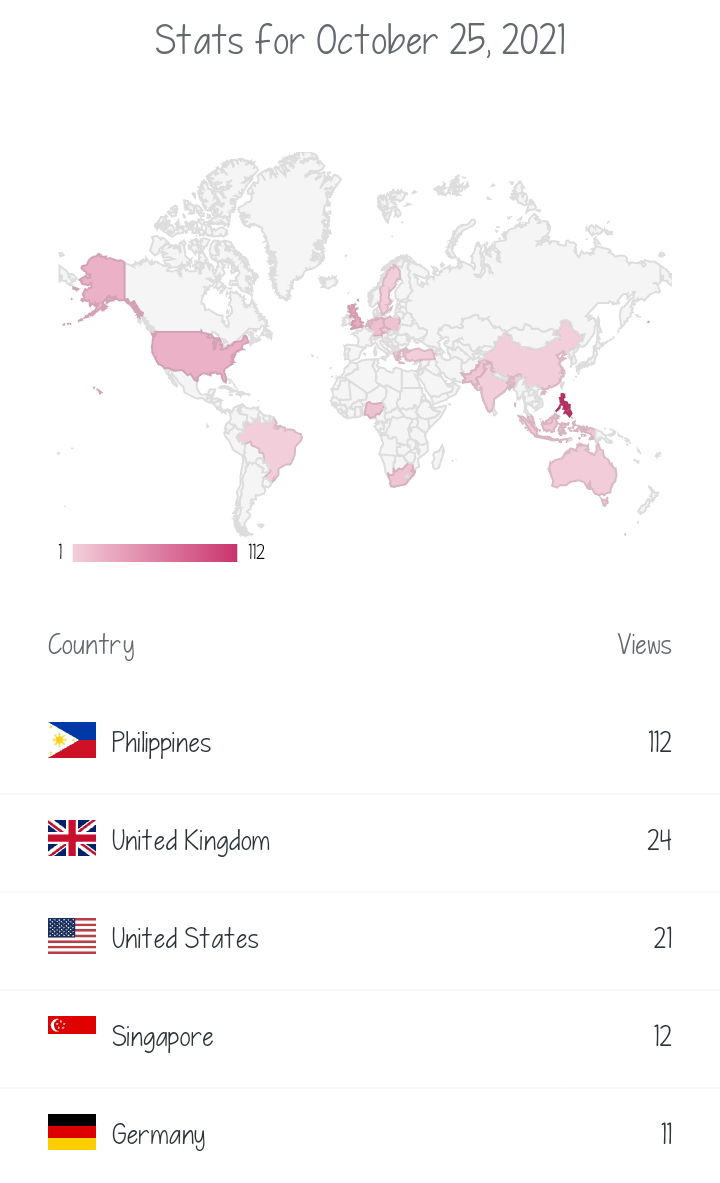 On our second day, we also have reached views from countries like Germany, Poland, South Africa, Hong Kong, the Czech Republic, Sweden, Turkey, and China. Others include Nigeria, Bangladesh, Pakistan, Malaysia, Indonesia, Netherlands, Australia, India, Brazil, and Greece.
Day 3 (October 26)
Since we've just started our day, we don't have much to show you here. Despite that, we have already reached 35 views from 12 visitors today.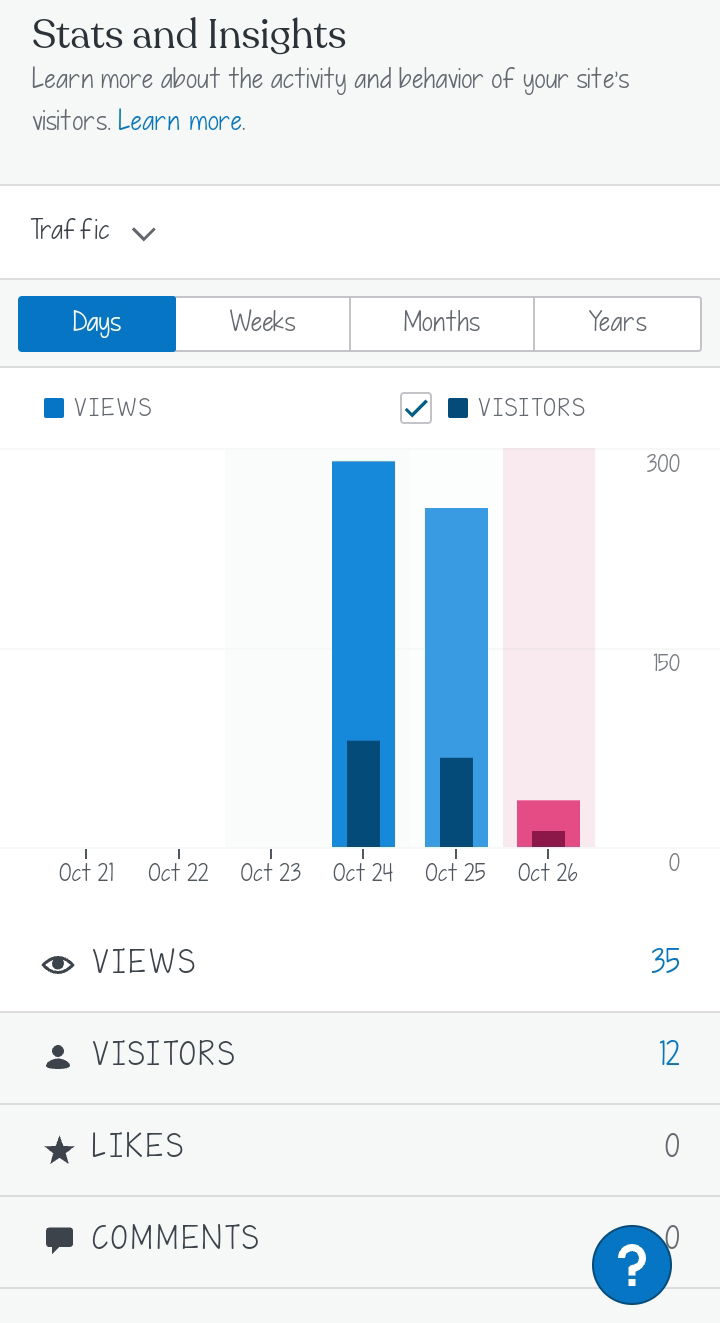 I hope this article will help increase the traffic for today though. I'm also going to share this article on the site because why not! Every little progress is still progress, and it's good to monitor them.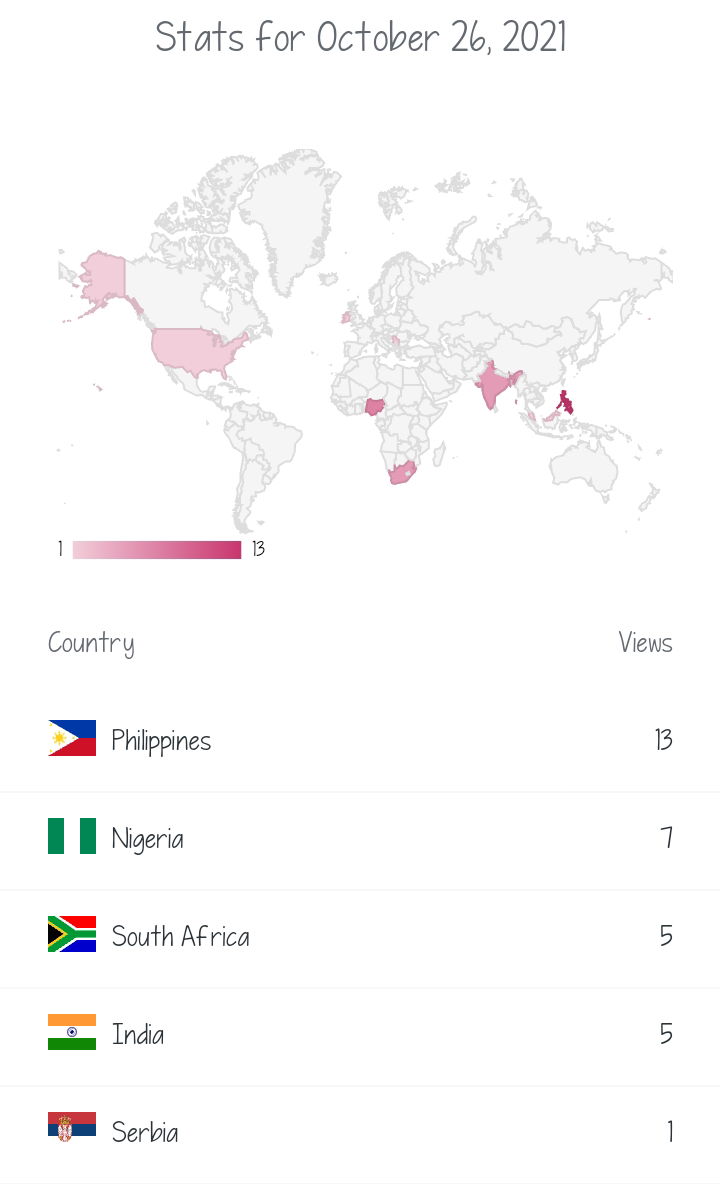 Other countries that add traffic to our site include Bangladesh, Malaysia, the United States, and Ireland.
Overall traffic
In three days, we have a total of 584 views and 148 visitors with 8 likes and 4 comments. The top countries so far are the Philippines (241), Nigeria (53), the United States (40), Malaysia (26), and Singapore (26).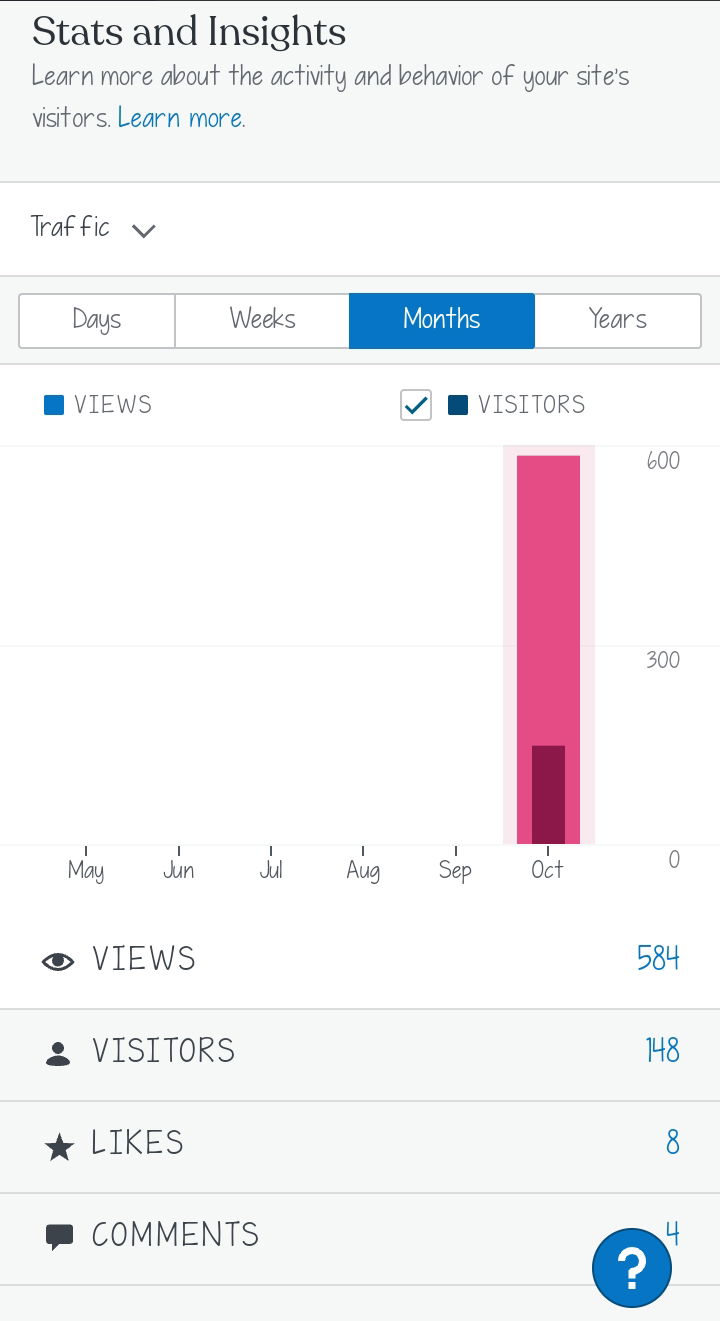 Closing thoughts
For now, we will just focus on adding two articles a week to add more traffic to the site. The good thing is, we have so many articles to share from the likes of @Jane, @Eybyoung, @PVMihalache, and a whole bunch more.
We also encourage you to leave your feedback about the club here. You can choose to be anonymous if you want.
---
This article was first published on read.cash.
---