A month ago, I set up a goal that I thought was so impossible to achieve. You can read the full details in this article: My BCH Journey: Goals Update, where one of my updated goals was to reach $2,000 in BCH before April ends.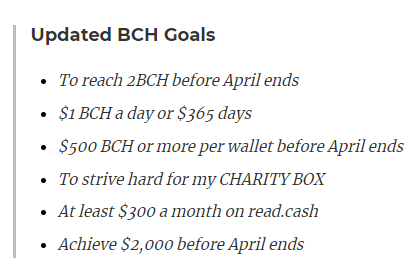 At that time of writing, I already achieved $1,000 after exactly two months since I HODL my BCH. That was an achievement I made after reaching my first full BCH. Thanks to Sir @MarcDeMesel, I was able to achieve this goal in just a short time.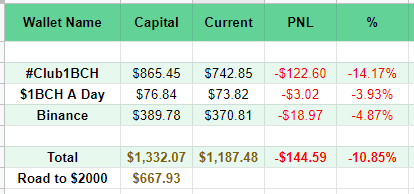 And just this month, on the 3rd of April, I also reached my second full BCH! Yahoo! It was a bumpy ride, to be honest, but that's what this journey worth remembering for coz achieving such is never easy. But as they say, consistency is a must. So as long as you won't stop and you keep moving forward, you will eventually achieve something in the long run.
And just as yesterday (April 17, 2021), I did reach another milestone: my $2,000 in BCH before April Ends has finally been achieved! The capital is still less than $2,000 as you can see that's because I still owe myself. But the good news is, I gained so much on Binance. I never thought I could reach this. To be honest, I thought it would be impossible because so many things happened to me.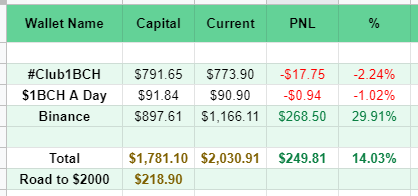 First, I was absent for 5 days when I decided to take a break online and go to bed early. Second, when I came back from those long days of absence, the bot started to change. He rarely visits my articles. Seriously, he used to give me at least $5 in every article and sometimes even more, but after that, I barely get enough. Third, the only upvotes I get recently came from my Club1BCH fam and some new friends. Fourth, I don't have passive crypto income like my friends who have pancake that earns a lot. Lastly, BCH was kinda slow these past few weeks.
So there were so many factors that made me think that achieving this $2,000 goal before April ends was impossible until BCH started to fly to the moon. Yes, from $500 to $600 then $700, and it didn't stop there until it even surpassed $1,000. That was the moment, I started gaining a loooot!
As mentioned in my previous article, 5-Day Gains From HODLing BCH, I gained $448.10 in just 5 days. Maybe for some, this is just nothing, but for someone like me, it's really a significant amount to think I only earned it for 5 days, and because of this, I reached another goal. Yay!
$2,030.91 in Philippine money (Php 48.34) is equivalent to Php 98,174.19. Plus, the $143 in BCH that I owe myself, so would be a total of Php 105,086.81. If I may include my $27 in BTC, then I would have a total of Php 106,391.99 or $2,200.91.
I already have the money to pay my debt. The problem is that the price is still at its peak so buying BCH is not a good idea for now, so I'm just going to wait until it dips again. So yeah, after 4 months and 1 day since I HODL, I did achieve my $2000 goal.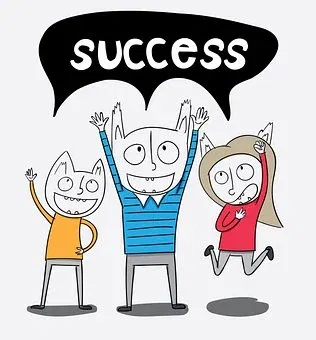 Just like me, I also have my other friends who are celebrating another great milestone on their Crypto Journey: @Jane, who finally achieved her $5000 goal, and @Eirolfeam2, who become the first Club1BCH member who reached $21,000 aka the first Crypto-Millionaire that I know of.
To these amazing ladies here, CONGRATULATIONS! More success to both of you and may your success be an inspiration to others to start their crypto journey now. The opportunity is here, they just need to grab it and own it.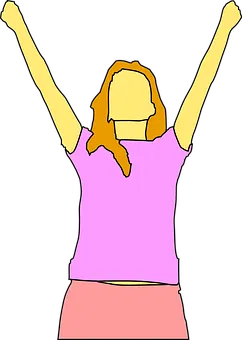 Just because I already achieved my $2,000 goal doesn't mean I will stop here. No, this is just the beginning because I will still aim for more. It's not that I love money, but we are talking about the future here. Not just my future but for my family's as well. So now that I made my second $1000, let's move on to another chapter: $3,000 before June ends.
---
Closing thoughts
Life is full of surprises. So don't get discouraged easily. Keep working hard for your goals, and who knows, you'll be surprised in the end.
---
This article was originally written by me and published on read.cash first.