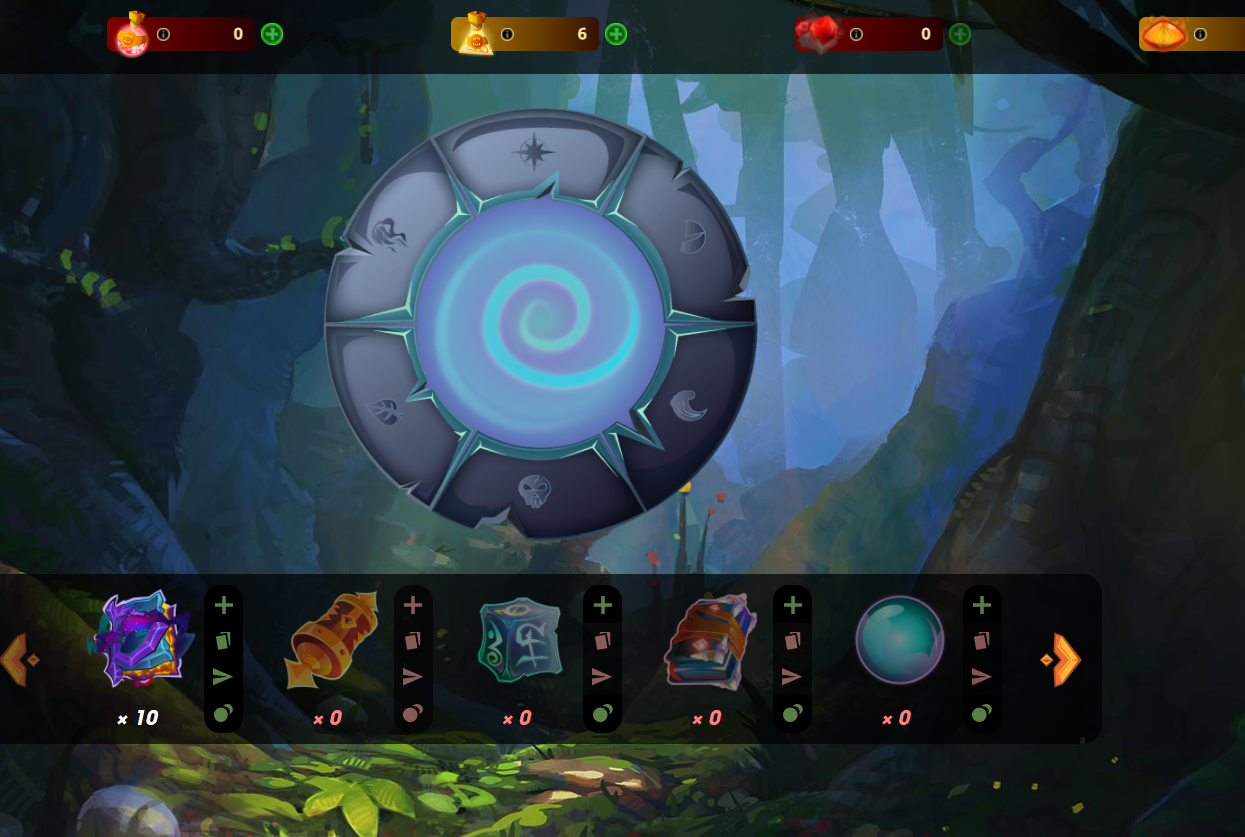 It has been quite some time since I've stopped playing Splinterlands, and it is quite nice to see that a HIVE native project has been making a nice splash! This sort of thing brings more eyes to the HIVE ecosystem, and even if people aren't going to be tempted into the blogging/commenting part of HIVE, it doesn't matter! Everyone can have their own particular use case for our little corner of the cryptosphere!
Anyway, when I played Splinterlands, I really did enjoy it... however, like most online games... I started to tire of the lack of end to the game. Online multiplayer games are no longer that appealing to me, even if they are Play-to-Earn. The amount earnt (for me) wasn't enough to justify the time that I put in and so I decided that I had had enough fun and interest in the game (I had played for over two years I think... daily!)... and I decided to sell my entire collection.
Of course, in hindsight... probably should have kept them and rented it out! Oh well, you win some... and you lose some! That said, Splinterlands was one of the first decent blockchain games around... that wasn't a horrific rendition of an idle game. So, it opened my eyes to the real benefit of actual NFT ownership of cards in the game (I'm still VERY dubious about NFT art/music as it stands at the moment). Gaming NFTs actually have in-game utility... and the concept of third party markets is the best thing ever! Now, when I play a game where you don't actually own the in-game assets... well, it just feels really hollow!
With the end of my playing and the sale of my collection... I wasn't really expecting much more from the Splinterlands game. However, the SPS airdrop did take into account previous interaction with the game (good choice there!... retro rewards are really the best way to reward loyal early users! Pity that people try to Sybil these things though...). The SPS airdrops also meant that I could start to stake SPS and claim the VOUCHERS for the Chaos Legion packs! So... it turns out that my involvement with Splinterlands isn't over yet!
... and today was the day of the pack openings! I had 10 packs to open... and I will keep purchasing them when I get the required amount of VOUCHERS through SPS staking. No harm... I just used the SPS earnt from staking to purchase anyway!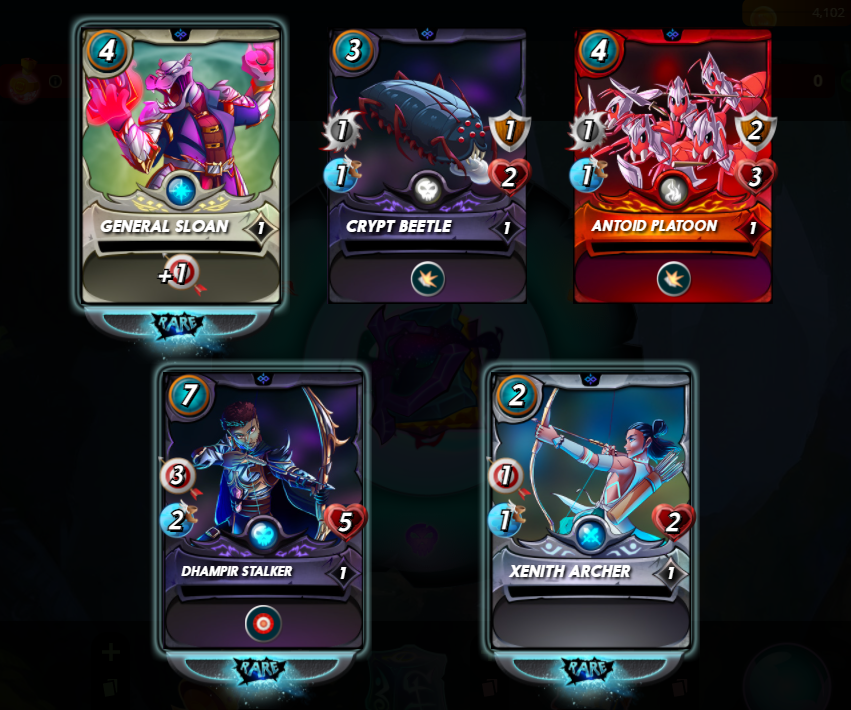 I had forgotten the fun and thrill of opening new packs! The art style is familiar... but there area few that are slightly different... I'm not an art person, so I can't really place it. But there is that sense of similar but different in the way that they are drawn. Most of the newly opened packs had Rares or Commons, so nothing that exciting in there.
It has been so long since playing that I have absolutely no idea about any of the cards or qualities anymore! It would be really handy to have a popup or mouseover that showed the backstory and attributes of the cards... but I guess that seasoned players (which I'm no longer..) don't need that stuff... on the other hand, it could be really useful for noobs!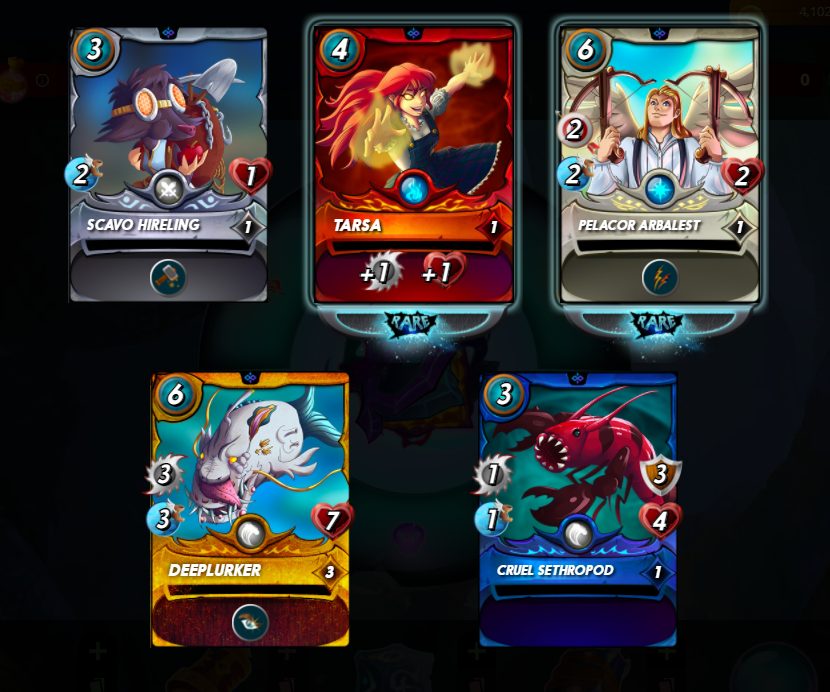 Ahhhh.... a single gold foil card! I remember when I used to hoard these... but in the end, these were sold off as I really preferred having the regular cards levelled up to a point of decent utility rather than a shiny gold foil. I never took part in the Gold foil only tournaments, so the Gold cards had limited or even negative utility and worth for me!
... OMG! I will never stop getting a shiver of excitement when the card that you have clicked starts shaking and rumbling! That means that there is a Legendary card that is about to be revealed! Cool... a 0 mana card! The last time I played, there was only the Furious Chicken that was a 0 mana.... I wonder how this one will be different! Probably picks up some nice attributes as you level him up... at the starting level, it doesn't look that impressive!
Anyway... that was a nice nostalgic moment of card opening. I'll probably level up the cards where they can... and shunt the rest to the rental market. I'm not sure what I should do with the Gold and Legendary at the moment... I might list them, just to see what they are worth... but I'm in no real hurry to actually sell them!
I can also be found cross-posting at:
Hive
Steem
Publish0x
Handy Crypto Tools
Ledger Nano S/X: Keep your crypto safe and offline with the leading hardware wallet provider. Not your keys, not your crypto!
Binance: My first choice of centralised exchange, featuring a wide variety of crypto and savings products.
Kucoin: My second choice in exchanges, many tokens listed here that you can't get on Binance!
FTX: Regulated US-based exchange with some pretty interesting and useful discounts on trading and withdrawal fees for FTT holders. Decent fiat on-ramp as well!
MXC: Listings of lots of interesting tokens that are usually only available on DEXs. Avoid high gas prices!
Huobi: One of the largest exchanges in the world, some very interesting listings and early access sales through Primelist.
Gate.io: If you are after some of the weirdest and strangest tokens, this is one of the easiest off-chain places to get them!
Coinbase: If you need a regulated and safe environment to trade, this is the first exchange for most newcomers!
Crypto.com: Mixed feelings, but they have the BEST looking VISA debit card in existence! Seriously, it is beautiful!
CoinList: Access to early investor and crowdsale of vetted and reserached projects.
Cointracking: Automated or manual tracking of crypto for accounting and taxation reports.
Stoic: A USD maximisation bot trading on Binance using long-term long strategies, powered by the AI/human system of Cindicator.
StakeDAO: Decentralised pooled staking of PoS assets.
Poloniex: One of the older regulated exchanges that has come into new ownership. I used to use it quite a lot, but have since stopped.
Bitfinex: Ahhh... another oldie, but a goodie exchange. Most noted for the close affiliation with USDT and the Basic "no-KYC" tier!

Splinterlands (aka the best blockchain game out there!)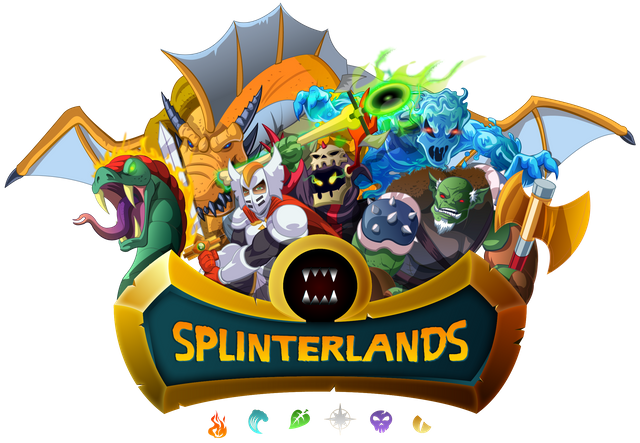 Have you heard of Humble Bundle? It's a place to get some really great deals on Games, e-books and comic bundles. However, if you sign up for a Humble Bundle Subscription (12 USD per month) you get some really nice bonuses!
A 100+ USD bundle of games delivered direct to you each month, redeemable on Steam, Uplay or direct download (depending on the game). This includes recent Triple A games!
Access to the Humble Bundle "Trove", a list of 60 games (and growing...) which are free to play as long as you remain a subscriber!
Additional Discounts on the Humble Bundle store, with the choice of supporting charities, Humble Bundle or developers in whatever percentage that you wish!
Humble Bundle Subscriptions, it's a no brainer for the dedicated gamer!