I have been busy the whole day attending Meeting rear meeting and working as an slave, as usual...ok, of course, "slave" is what we are till we get released from our "labour chains" which I hope it would be soon, if BITCOIN permits so...
Jokes aside, while looking for good trading opportunities now I have just found this setup on the ETH/USDT hourly chart: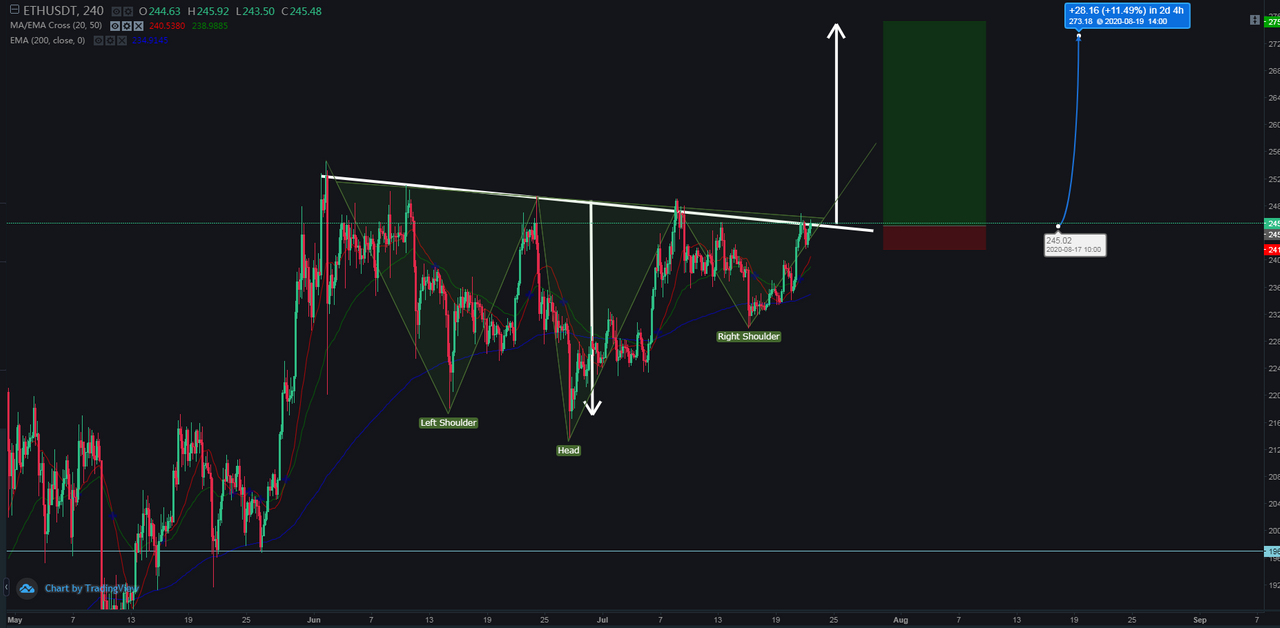 The only thing I don't like is that still volume is so tiny but, this kind of pattern used to be very fruitful, so, why not ending the day with a good bet on longs here?
I'm IN already... and I am feeling comfortable since I set a stop-loss just below the last red-candle...
---
I'm sharing only my quick trading Ideas here, not financial advice at all ;-)
*Disclaimer: This is just my personal point of view, please, do your own assessment and act consequently. Neither this post nor myself is responsible of any of your profit/losses obtained as a result of this information.