I am always observing the proportion of Longs vs Shorts on the Future's market in order to stablish a temporary short term previous scenery while trying "to guess" the next moves of BITCOIN and so, the whole crypto market.
Lately I have found an interesting tool provided by https://www.bybt.com/
You can check and compare the status of the market by looking the correlation between the ratio of Longs vs Shorts and the BITCOIN price itself.
You have charts in many timeframes, starting from the 5' and ending on the daily, but I find that the most interesting in order to anticipate next movements are the 1 Hour chart and the 4 Hour chart.
1 Hour chart: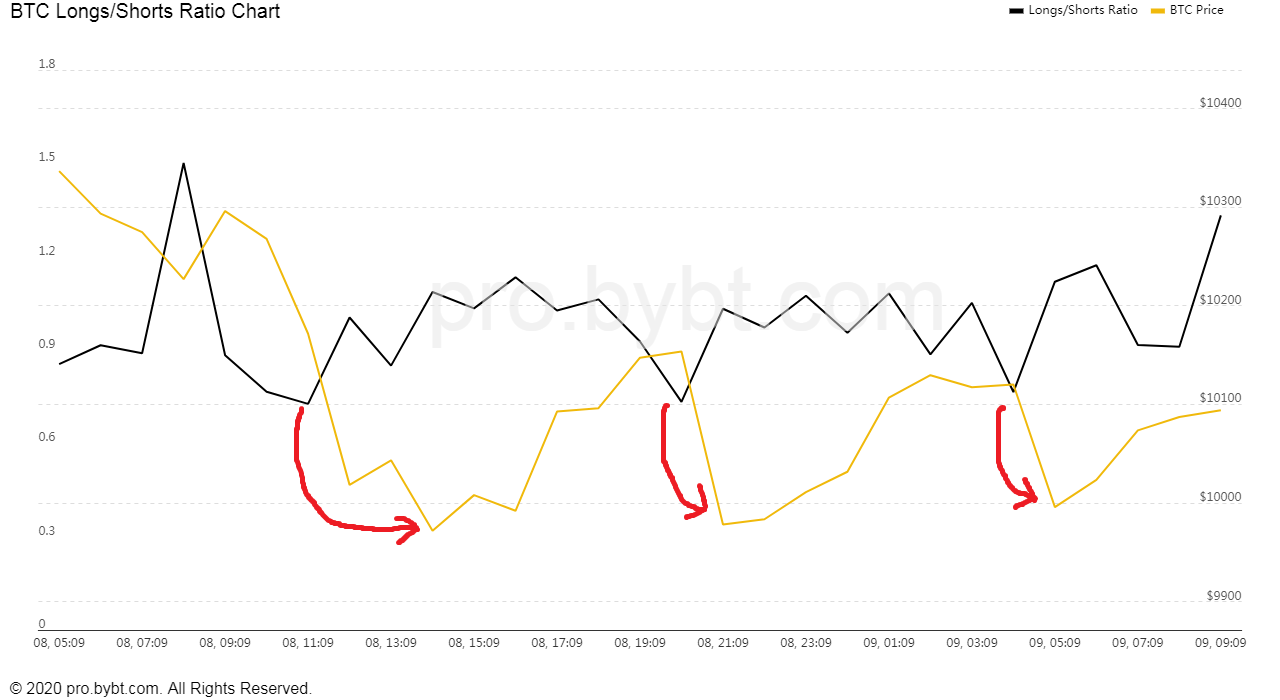 Yes, it looks like we may be able to evaluate the "health" of the market with at least 1 hour gap here, anticipating drops and rises of BTC with some advancement.
4 Hour chart: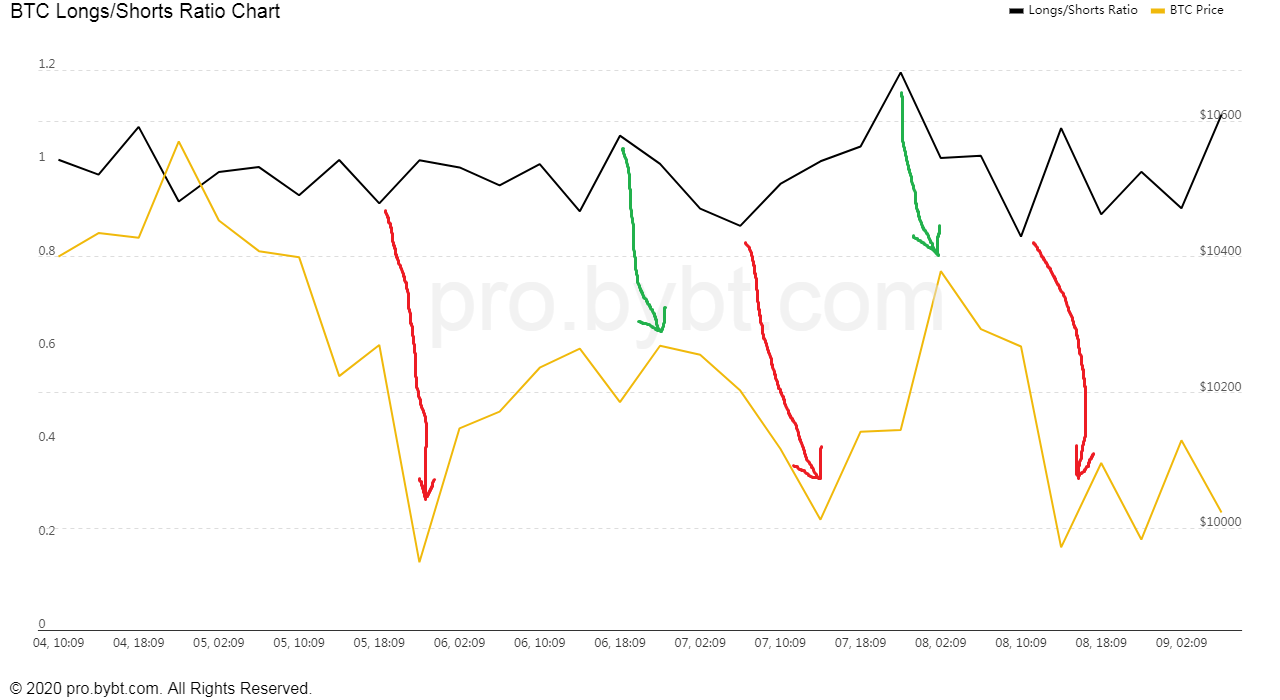 The same here, but with a longer anticipation...
So, what's next?
Both charts are indicating a peak on the Long vs Shorts ratio, thus, next should be a rise on the BITCOIN price then during the next 4 hours...
May it be right?
*Disclaimer: This is just my personal point of view, please, do your own assessment and act consequently. Neither this post nor myself is responsible of any of your profit/losses obtained as a result of this information.