The situation is strange to say the least... BITCOIN seems to have broken everything that we have been accustomed to doing during its lifetime.
All the models we thought we could trust on are broken, especially the "Stock-to-Flow" model in which, at this point in the game, BITCOIN should begin to draw the famous blue dots indicating a clear Bear Market.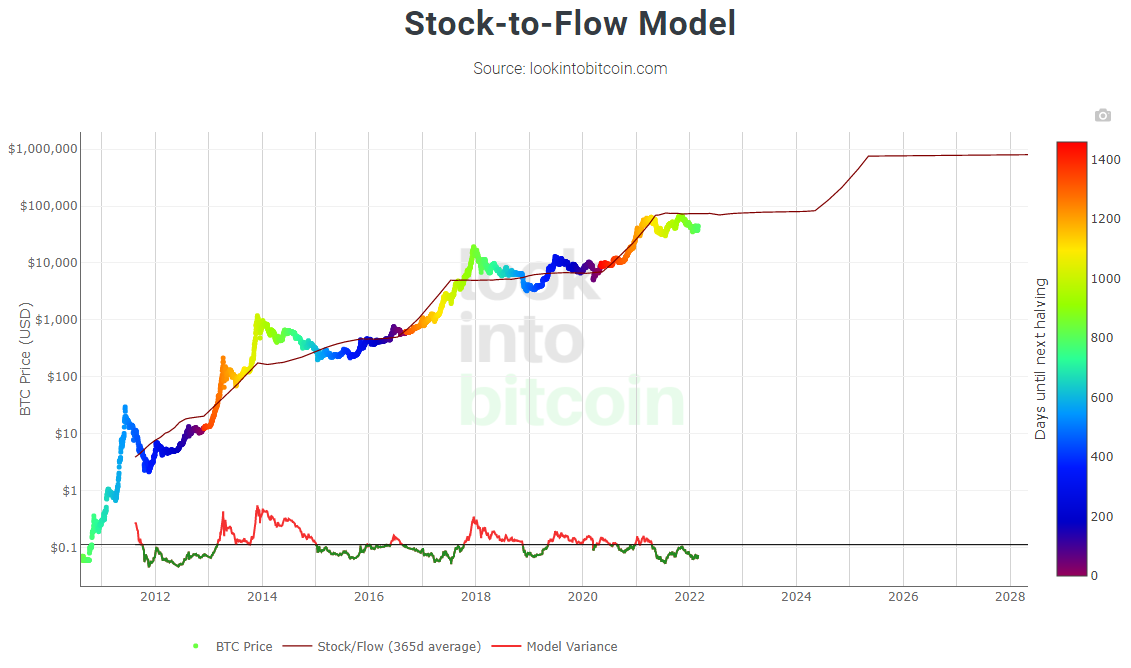 However, this is not happening yet, and the average stock/flow path is still above the real price.
Of course, it is possible that what BTC is experiencing in recent times is unprecedented in its own history, I mean a 2-year pandemic followed by runaway inflation and an ongoing war in Europe...
The previous cycles are not comparable with the current one due to the difference in the circumstances that surround them.
On the other hand, my sentiment towards BTC continues to be super-bullish, even more so with the clear double-bottom that has recently been drawn at $35,000 accompanied by a substantial increase in volume...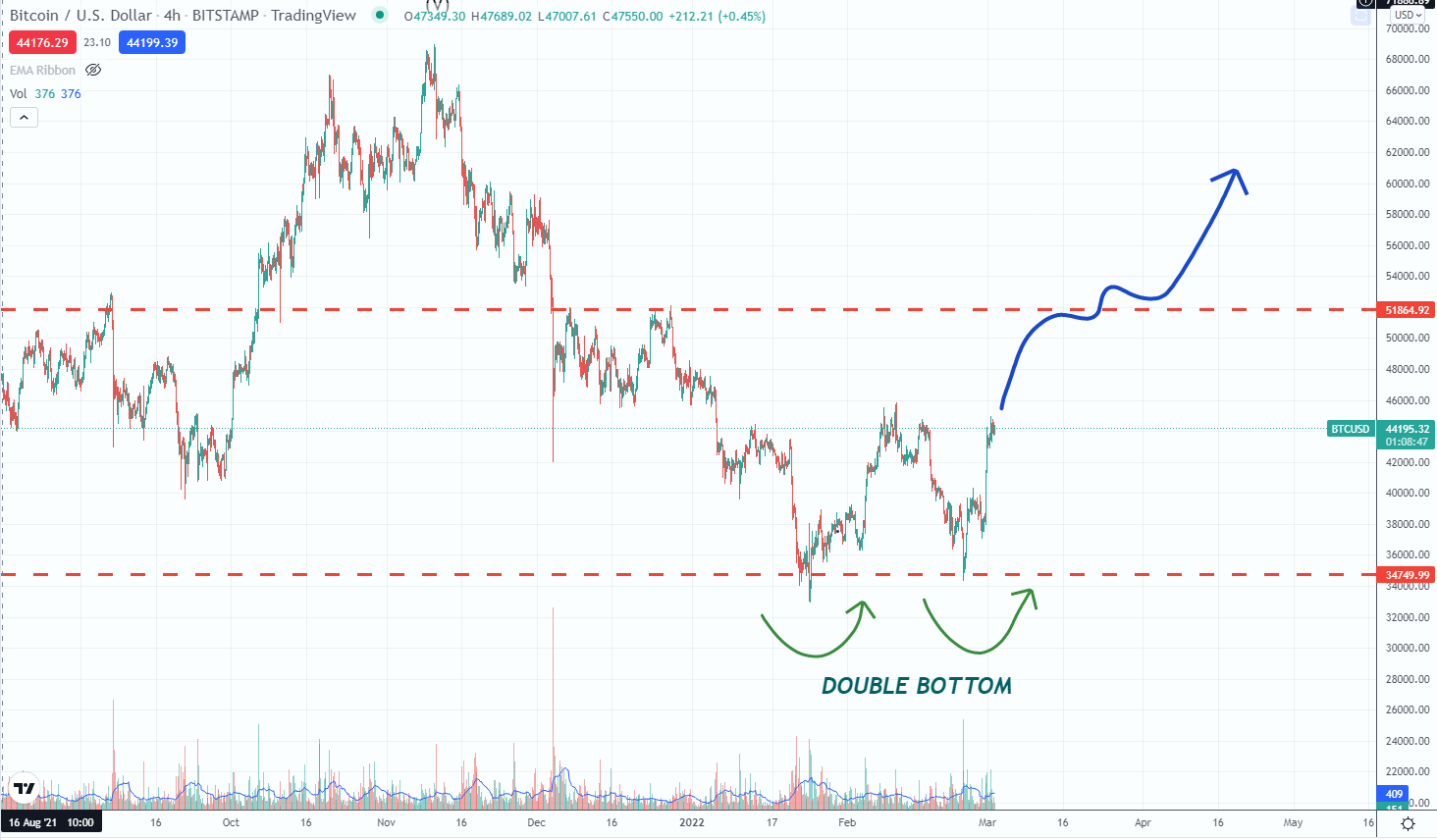 However, the resistance to break remains $51,000... all we can hope for is based on whether or not we break through that price level.
---
*Disclaimer: This is just my personal point of view, please, do your own assessment and act consequently. Neither this post nor myself is responsible of any of your profit/losses obtained as a result of this information.
Posted Using LeoFinance Beta