As strange as it may sound, whales, or rather the top 100 Richest addresses on BTC, don't seem interested in selling these days.
If it is true that there was an upturn in sales on your part a little more than a week ago but this has activated the purchase orders of most of the whales that in just a few days have gone from a BOUGHT vs SOLD relationship of 2.7 to 7.6.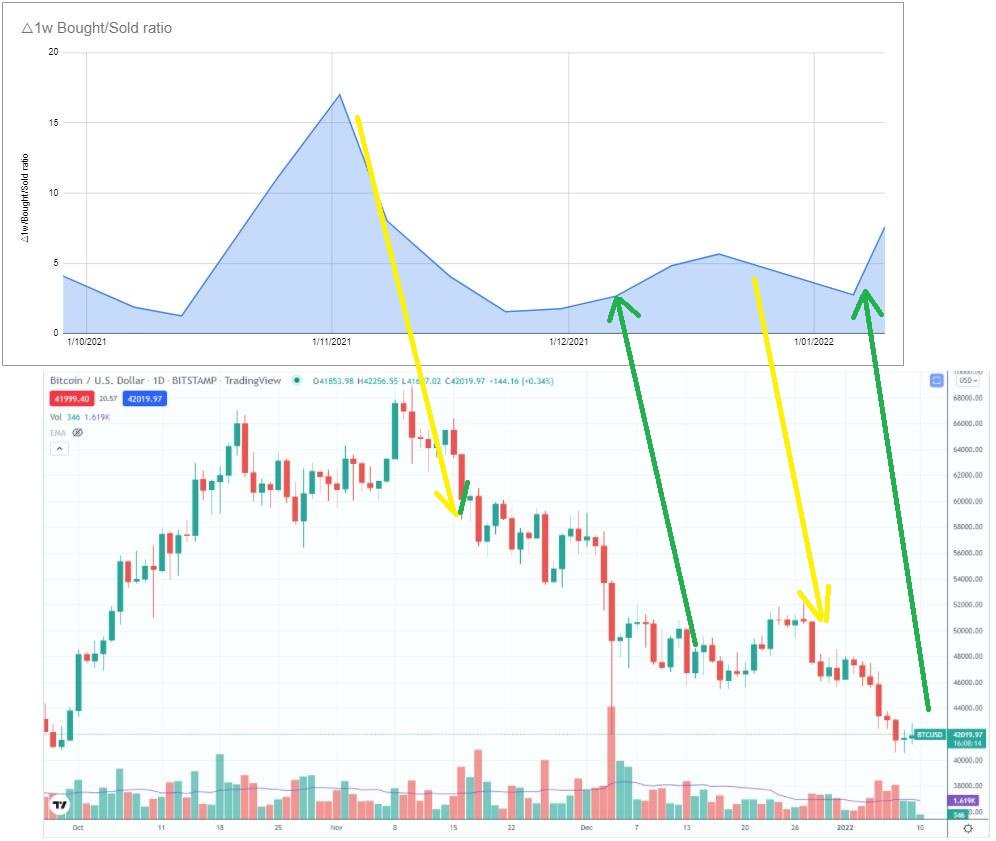 Their movements clearly accompany the price of BTC and do not stop accumulating continuously.
Example of which, you have the third richest BTC address, look how it accumulates in each of the opportunities offered by the market, selling almost at the tops, buying in the valleys:


It is without a doubt a wallet to follow on a daily basis.
Seeing this panorama and taking into account the near past, I cannot assure that the Bear Market is confirmed.
FIBONACCI's Level of the entire current BULL cycle tells us that we are a little below 61.8% which is usually a good level on which to take off but on the other hand, the price is resting in a very dangerous area, a historical support that also seems trace the neck of an imposing Head and Shoulders pattern.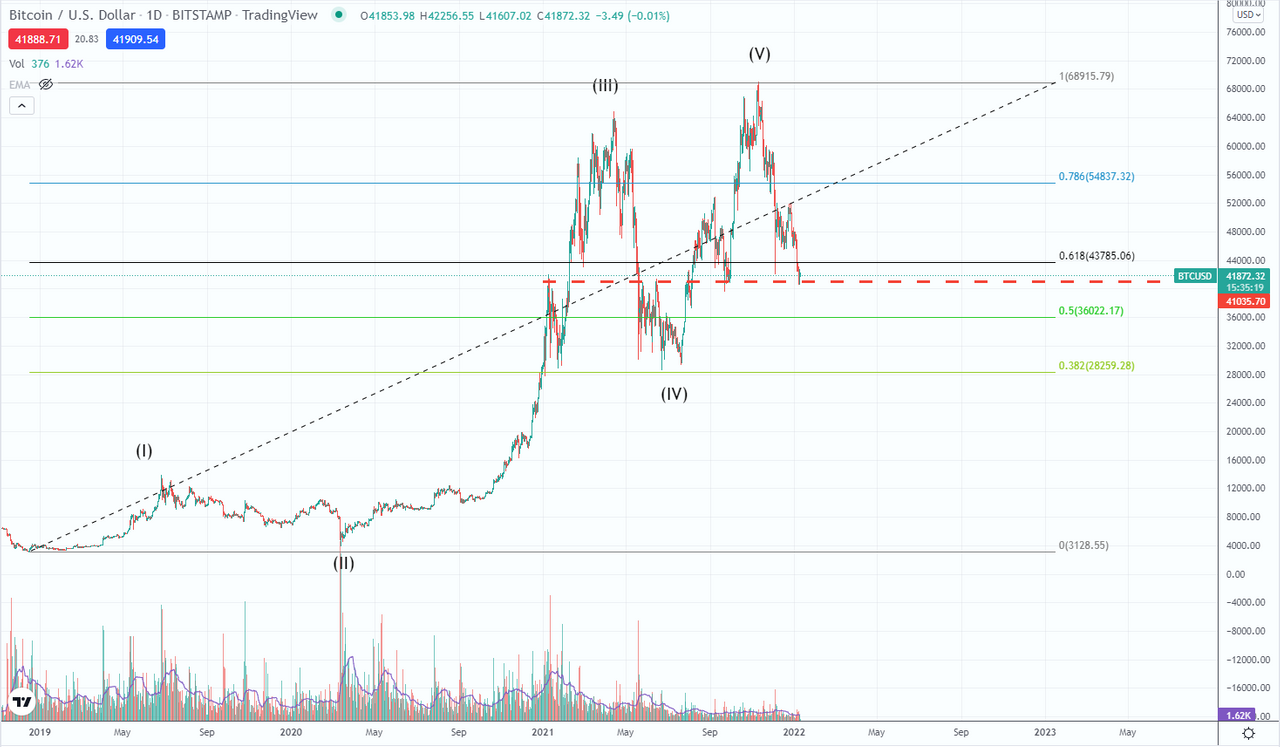 I don't even want to look at where the price would go if this H&S is confirmed, I think below $ 20,000... but I already tell you that I trust that our whales seem not interested today in making the price fall below $40,000.
Unfortunately, we can only wait to see what happens. For my part, and following my usual strategy, I have placed several purchase orders from $40,000 to $30,000 just in case.
---
*Disclaimer: This is just my personal point of view, please, do your own assessment and act consequently. Neither this post nor myself is responsible of any of your profit/losses obtained as a result of this information.
Posted Using LeoFinance Beta