Last month Securities and Exchange Commissioner Hester Peirce delivered a speech outlining safe harbor provisions for decentralized projects to raise funds for their projects. In the speech entitled, "Running on Empty: A Proposal to Fill the Gap Between Regulation and Decentralization" Commissioner Peirce recognized the confusion and lack of clarity digital asset developers face in attempting to raise funds to launch their projects, while attempting to adhere to the letter of the law.  The speech laid out the current issues faced by some blockchain businesses before asserting the proposal for safe harbor.   It is important to understand what this means and how it opens the door to further innovation in the United States, a country that has lagged behind other jurisdictions when it comes to definitive guidance around Initial Coins Offerings (ICOs) and other token generation events (TGEs).
The dilemma challenging most crypto projects located in the United States is that of issuing a coin or token for the network in exchange for the funding to continue the development of that decentralized enterprise.   In the aftermath of the 2017 ICO craze, the Securities and Exchange Commission (SEC) vigorously lodged enforcement actions against a multitude of offenders.  Such enforcement actions left good actors in a quandary of what to do next with limited resources.  Reliance on the Howey Test only brought about further confusion and consternation for regulatory experts and entrepreneurs alike.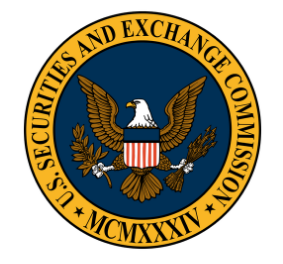 Commissioner Peirce's proposal would allow for a three year period for projects to tokenize and adequately decentralize.  During this three year period the token or coin would not be deemed a security by the SEC, lifting a significant burden on those who were unclear how to navigate the previously murky regulatory waters.  It is important to know that this proposed rule (Proposed Securities Act Rule 195 – Time-limited Exemption for tokens) will not immediately become a law or statute, but does likely indicate the direction of the agency in the future when dealing with ICOs.
This proposal shows that the SEC is taking measured steps towards lessoning and clarifying regulation without stifling continued innovation and economic opportunity, which surely serves as a relief for many US-based crypto projects seeking funding for tokens.