Website | Whitepaper | Telegram | Twitter | Instagram | LinkedIn | Discord 

Blockchain powered hardware devices are increasingly becoming proliferated among global populace, these devices ranges from phones and pocket-sized wallets that are mostly devoted to storage of cryptocurrency assets. Blockchain powered devices will certainly empower users with a better control over their online data and presence as calls and messages data are transmitted via decentralized blockchain networks, rather than a centralized mobile carrier. Imagine a smartphone that is powered with a decentralized OS, an inbuilt secure communication, a crypto wallet and a web3 browser together with other decentralized tools.
Blockchain smartphones act as a nodes in their network in a way that it drastically cut out the cost of middlemen as every device owner is contributing to the decentralization, functioning and security of the network by simply using their smartphones. Interestingly, the integration of blockchain phones with 5G network capability will have a huge economic impact as it will leads to a more node participation and decentralization with increased connectivity.  In this article, i discuss about Tectone23, the next generation of smartphones with inbuilt blockchain technology.
Introducing Tectone23
Tectone23 is powering the next generation of blockchain and cryptocurrency oriented mobile devices, particularly smartphones designed with inbuilt decentralized state-of-the-art operating system (OS) that is equipped with secure native decentralized applications (dApp's) and tools for wallet services, web3 interaction, communications, websites and data sharing among several other purposes. Tectone23 devices are designed to ease management of cryptocurrency assets while bridging the gap between the mass global market and blockchain economy.

With blockchain technology getting increasingly accepted as the top priority choice of medium for exchange of values as well as organizational automation with meaningful impact, Tectone23 devices have focused on user-experience, simplicity and network efficiency to push a mass adoption of blockchain and cryptocurrency technology to the mainstream. The group of minds behind this great development have a strong believes that the benefits of decentralized protocols will eventually leads to the creation of a more informed and empowered populace in relation to centralized protocols.
Tectone23 smartphones are decentralized and equipped with 5G network technology, running on bespoke Tectone23 OSTM that is based on a completely DeGoogled Android open source project. Tectone23 OSTM integrates latest blockchain technologies, equipped with suit of security features that empower total control over users data and privacy. The smartphones are built and designed to store cryptographic keys in a secure part of the device processor that is only accessible by it owner.

The emergence of data as a new asset class is a huge opportunity for individuals to create real value, just the way centralized big tech companies are creating a huge value off our data for themselves from the economy. With Tectone23 smartphones, user data are securely stored in blockchain, giving them total control over them. Tectone23 project group of minds are aiming on building a secure network where users can choose which data they want to share and monetize to companies.
Major Components of Tectone23
Tectone23 is unleashing the full power of web3 with it state-of-the-art technological components that includes but not limited to;
Tectone23 OS: This is a decentralized native web3 operating system that is built on Tectone23 blockchain to enable native decentralized mobile applications for the first time. The OS is based on Android open source project but is completely DeGoogled and equipped with the possibiliy of getting converted into a desktop using a usb-c doc. With a software development kit (SDK) for games and apps development, the OS allow users to disable applications and also benefit from it feature for disaster recovery.
Tectone23 Blockchain: This is a decentralized highly sucure and energy efficient blockchain that reward users, developers and creators for securing it network and contributing to it ecosystem's governance and development. Tectone23 nodes supports Proof of Authority (PoA) concensus protocol, this protocol is currently considered as a better alternative to Proof of Work (PoW) consensus protocol because its proven to be faster and more scalable.

Tectone23 Dapp Hub: This is multi-chain dApp store for seamless integration of decentralized applications. Users can explore and integrate different dApp's and DeFi products from different categories. Users can discover latest DeFi products, NFTs and tokens with direct access to them right from their home screen. Tectone23 web3 dApp store replaces the cnetralized app store offered by Apple and Google as it governance will be powered by a decentralized autonomous organization (DAO).
Tectone23 Data Extraction and Mining Network (DEAM): DEAM is a network that enable interaction between users and companies in order to facilitate data extraction transaction through a cross implementation with decentralized data storage. Users will first of all need to enable extraction from their settings and subsequently customizing which data they will want to share. This will create a stable user data marketplace with an infrastructure for corporations to compete for exclusive and continuous data.
Tectone23 Smartphones Hardware Specifications
These new generation of decentralized smartphones have an appreciable quality of hardware specifications that includes;
5G Connectivity
128/256 and 512 GB of Storage
8/16 GB RAM
HP Display, 6.1 inch Quad
5.0 Bluetooth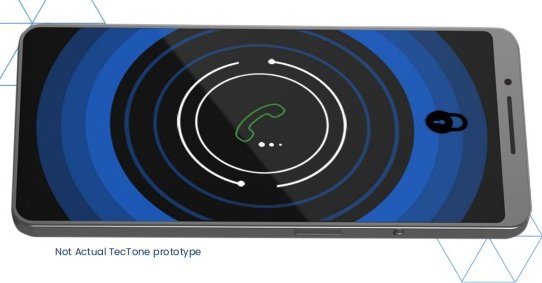 Wi-Fi 6E
Main Camera with 16MP
Selfie Camera with 3MP wide-angle
Snapdragon 855 Processor
IP68 & IP69K & MIL-STD-810G super rugged and waterproof
Snapdragon 888 SoC
Tectone23 Smartphones Security
Tectone23 devices are built and equipped with multi-layer and internet security through Tectone23 Network Security Shield and a complete suit of security features that ranges from low level OS to application layer. The nature of internet security threat is very diverse these days, thus why Tectone23 network is developing a multi-layer of behavioral-based and machine-learning intrusion prevention syatem (IPS).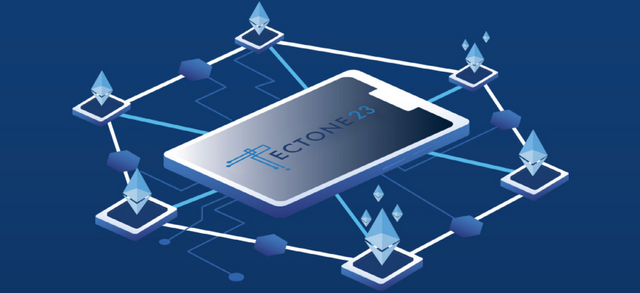 Only device owners have highest authorization over their data access with the help of multi-layer encryption, this encryption allow users with different keys to access different data level after decrypting with their own key. This will go quite a long way to maximally protect personal data and privacy as data are displayed to different users without compromising security.
Tectone23 Coin (TECHT) With Use Cases & Tokenomics
TECHT is the native token of Tectone23 company ecosystem, the token is initially minted in Ethereum erc20 blockchain with a total supply 100,000,000 TECHT tokens that will fuel the economic of its company's ecosystem. TECHT can be utilized as a medium of exchange, as a means to access Tectone23 products presales, purchases of app and services offered by Tectone23 and a leverage for smart contract execution among several other use cases.
Although TECHT is initially minted in Ethereum blockchain, it will migrate to it native chain mainnet as soon as development and testing in beta phase is completed and mainnet is ready for deployment. Find a detailed detailed tokenomics of TECHT token below.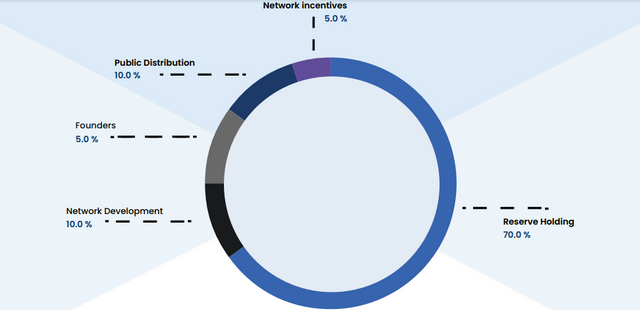 Meet The Team
Information about Tectone23 project team can be found here
Meet Their Partners

Developmet Timeline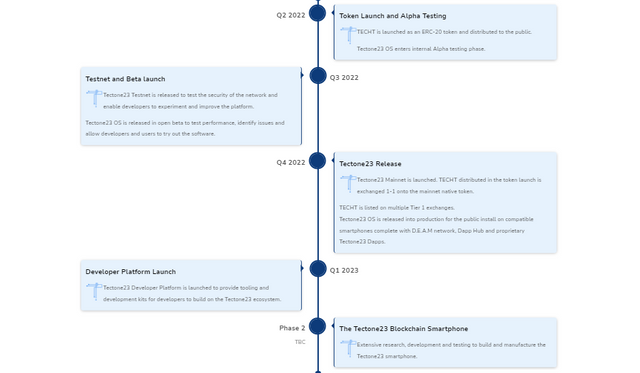 In Conclusion
blockchain and cryptocurrency enabled devices are on the increase, given to their inherent advantages and benefits, it is believed that they will eventually begin to compete with traditional centralized devices in the near time. Tectone23 smartphone devices are built with the goal of providing users with a durable and energy-efficient blockchain and cryptocurrency smartphone experience that is coupled with enhanced security features. It will suit anyone quite well to consider looking closer into the solution of this company. Do follow the official links i made available below for much more into the idea and benefits of Tectone23 smartphones, thanks.
Website | Whitepaper | Telegram | Twitter | Instagram | LinkedIn | Discord | Reddit | YouTube
Published by;
Bounty0x user: dropchief
Note: "This is a sponsored article written for a bounty reward."