Website || Docs || Telegram || Twitter || GitHub || Discord || Medium || TikTok || Btt Ann
The Metaverse is no longer just a futuristic concept; it is now a rapidly growing reality. The #Metaverse is a virtual universe where users can interact with each other, create content, and express themselves in ways that were previously impossible.
One of the most promising Metaverse projects in the market today is #SecondLive, a hub for Metaverse inhabitants where more than 1 million users are gathering to facilitate self-expression, unleash creativity, and build a dreaming parallel universe. In this article, we will provide an overview of SecondLive, its features, and its application scenarios.
Overview of SecondLive 
SecondLive is a Metaverse project that aims to create an open Web3 Metaverse that serves 1 billion people. The project is backed by Binance Labs, and the team has expertise in virtual space creation for large-scale events and Metaverse infrastructure building. With the assistance of user-generated content (UGC) and AI-generated content, SecondLive aims to create a Web3 open Metaverse that serves a billion people.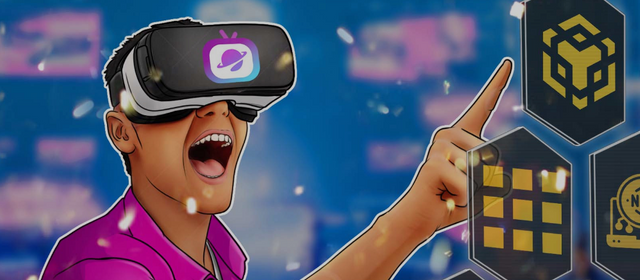 The platform consists of four main modules that allow users to dress up their avatars, travel around virtual spaces, create content without coding, and trade assets through the SecondLive marketplace.
#secondlive #metaverse #web3 #gamefi #stake #bean #earn #live
Features of SecondLive 
As the most active realistic-style Metaverse on the BNB Chain, SecondLive focuses on building social networks and supporting creator economic activities. Among various Metaverse projects, SecondLive stands out with the following features:
Strong Carrying Capacity: SecondLive was designed to start with a PC client rather than a dapp on a webpage. It allows SecondLive to accommodate up to 10k concurrent users to satisfy large-scale events. In April 2022, SecondLive successfully held American rap star Quavo's Metaverse debut, becoming the only project that enabled 5k concurrent users to enjoy a live show in a virtual stadium.

Extensive Application Scenarios: SecondLive is a rarely realistic-style Metaverse. The scenario of SecondLive is approximately equal to that of the real world. When the Metaverse goes more into our daily life someday in the future, the realistic style is easier to be widely accepted and used.
Sustainable Commercial Mode: SecondLive chose the entertainment industry as a starting point to connect with the non-crypto world. As a successful first step, SecondLive engaged Quavo with 46 million fans and achieved more than 52k live stream viewers in 30 minutes show, which is a record-breaking on Binance Live.
SecondLive Application Scenarios
In SecondLive, users can craft their own digital lives by creating their own avatars and choosing spaces to stay and live. In different spaces, users can complete different tasks with their avatars. These avatars help creators and users make their content and profit from their creations.
The team continues enriching Avatar styles and Space to satisfy diversified application scenarios, including AMA, livestreaming, interaction, entertainment, make friends, staking, and so forth in the virtual world. Here are some of the scenarios:
An Open Social Space: As SecondLive becomes successfully established, inhabitants can log in anywhere and anytime to create their avatars for strong social interaction with all other inhabitants in the SecondLive world. You can view the 3D characters and lifestyles of your friends in the virtual world, and you can like, comment, and share with them.
#secondlive #metaverse #web3 #gamefi #stake #bean #earn #live

In the free and open world of SecondLive, inhabitants can create scenes like in "Minecraft," or they can build assets, create artworks, and much more. In the SecondLive world, the assets created by the inhabitants belong to the individuals. They can use them in various scenarios such as trading, leasing, allocation, combination, exhibitions, etc.
Virtual Education and Training: SecondLive can also be used as an educational and training platform. With the help of interactive 3D technology, users can attend virtual lectures, workshops, and training sessions. This can be especially useful in situations where physical attendance is not possible, such as during a pandemic or for individuals who are unable to travel.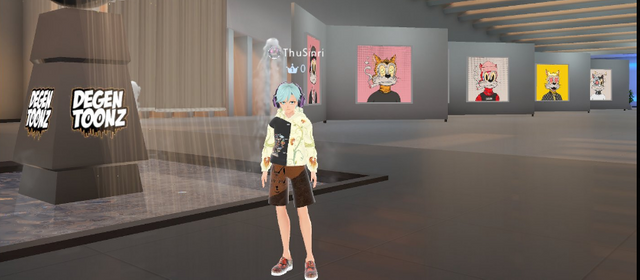 Additionally, SecondLive can be used to provide training and simulations for certain professions, such as healthcare workers or emergency responders. This can help individuals gain practical experience and skills in a safe and controlled environment.
Virtual Real Estate: SecondLive offers users the opportunity to buy, sell, and lease virtual real estate. This can include anything from a small virtual storefront to an entire virtual city. Virtual real estate can also be used for advertising and marketing purposes. For example, a company could create a virtual storefront to showcase their products and services, or a real estate developer could create a virtual tour of a new development.
Virtual Events: SecondLive can be used to host and attend virtual events, such as concerts, conferences, and trade shows. This can be especially useful for individuals who are unable to attend in-person events, or for events that require a large amount of travel or resources. Virtual events can also be more environmentally friendly, as they do not require the same level of physical resources as in-person events.

Overall, SecondLive offers a wide range of application scenarios, making it a versatile platform for individuals, businesses, and organizations alike. Whether it's for socializing, gaming, education, real estate, or events, SecondLive provides a unique and immersive experience for its users.
Potential of SecondLive
Here are some of the key takeaways:
Self-expression and creativity: SecondLive provides a platform for users to express themselves creatively through their avatars and virtual spaces. This allows for greater self-expression and creativity, which can lead to greater satisfaction and fulfillment.
Economic opportunities: SecondLive offers a sustainable commercial mode that enables creators and users to profit from their own creations. This creates economic opportunities for users and helps to build a strong creator economy within the platform.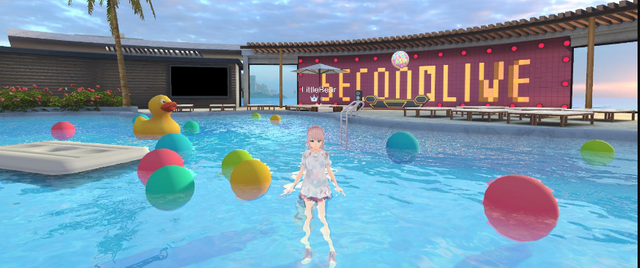 Social interaction: SecondLive offers an open social space where users can interact with each other and form connections. This can lead to a sense of community and belonging, which can be especially valuable for people who may feel isolated or disconnected in the real world.
Entertainment: SecondLive offers a range of entertainment options, including games, concerts, and movies. This can provide users with a source of fun and entertainment that they may not be able to access in the real world.
#secondlive #metaverse #web3 #gamefi #stake #bean #earn #live
In Conclusion
SecondLive is an exciting platform that offers a range of opportunities for users to express themselves creatively, interact with others, and profit from their own creations. With its strong carrying capacity, extensive application scenarios, and sustainable commercial mode, SecondLive has the potential to become a leading player in the Metaverse space. Whether you're looking for a source of entertainment, a platform for self-expression, or a way to connect with others, SecondLive offers something for everyone.
Website || Docs || Telegram || Twitter || GitHub || Discord || Medium || TikTok || Btt Ann
Published by
Forum user: thefreethinker
BSC Address: 0x5d5DF453FB26bE5E49fED399876AD174Ee7Ae8A3