The advent of blockchain and cryptocurrency in the digital world has decentralized a lot of financial institutions thereby giving control to the system to provide offers with high returns to its users. Investment is one key area that any reasonable person is looking towards to for the security and betterment of their future, blockchain and cryptocurrency have proven to be a sure investment option for a wide number of people nowadays. In this article, i discuss about Rebase APY, a decentralized investment solution for all.
Introducing Rebase APY
Rebase APY has a launchpad that launches rebase tokens into the market for the welfare of its users in the blockchain ecosystem, it makes use of $REBASE token. Rebase APY is use to earn income to a user with crypto holdings, there's no stress to mine or trade cryptocurrency for profit as Rebase APY has best alternative to do that. The Rebase APY also offers innovative products like metaverse, NFT cards and marketplace.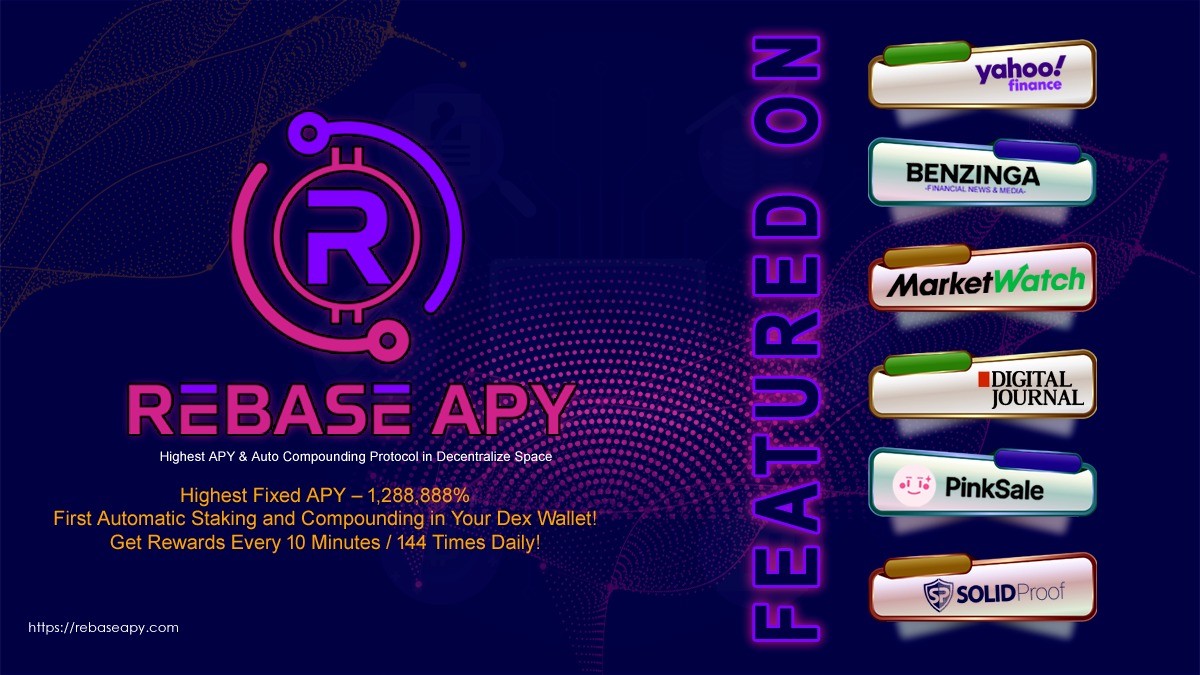 Introducing Rebase APY into the blockchain technology is a big plus to it's users and stakers. Rebase is a decentralized system with the highest APY and auto compounding protocols that prevent violability in the cryptosystem and providing stability and sustainable cryptocurrencies through its rebasing mechanism.
Understanding Rebase Mechanism
Rebasing is the process of expanding and enlarging the circulating supply of a crypto asset to take control of its price. Rebasing is a good cryptocurrency supply mechanism that maintains stability in terms of price by altering the total supply of coins. The supply of a token can increase or decrease algorithmically base on the current price of a token when Rebasing occurs.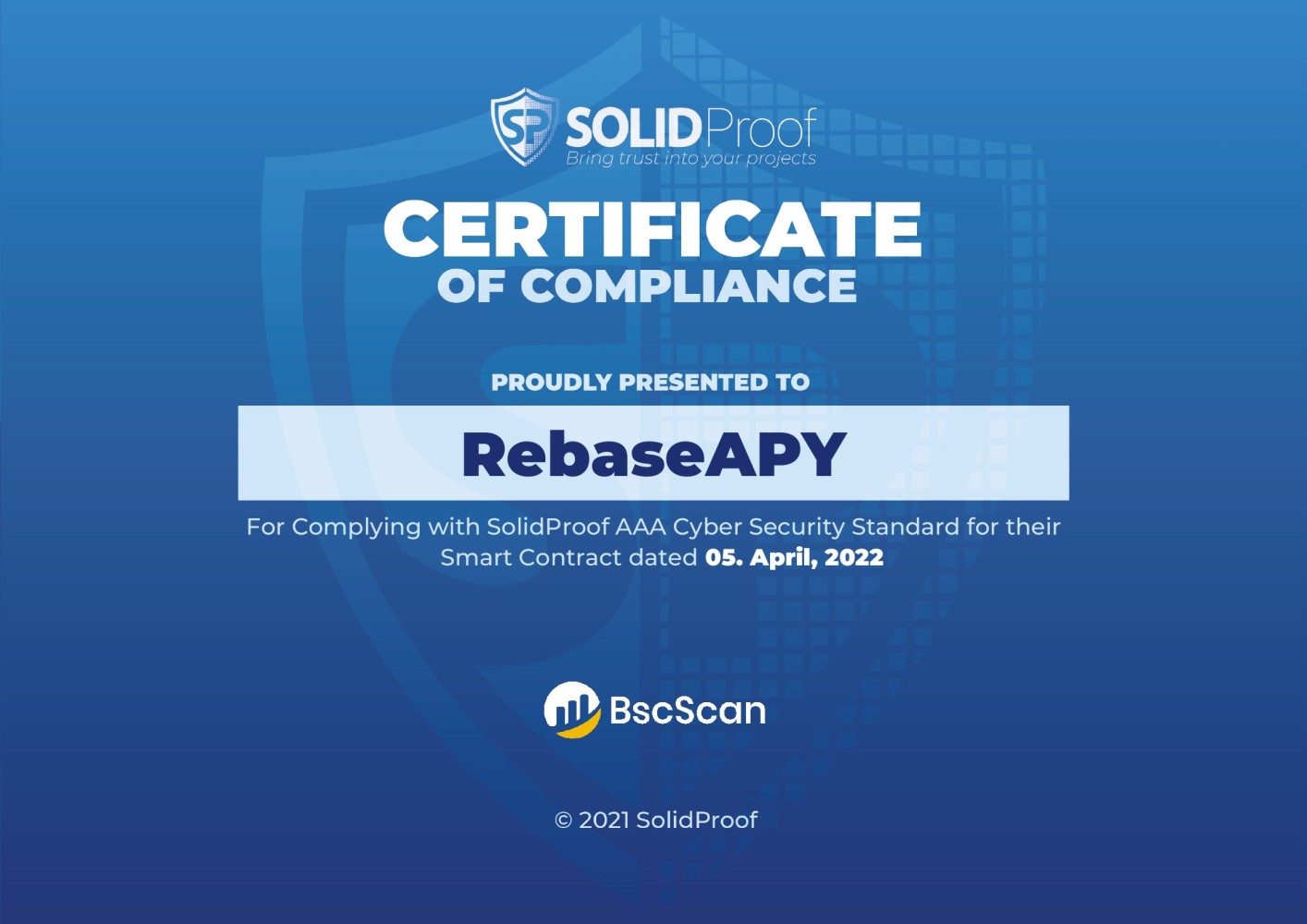 Features of Rebase APY With Their Benefits
Auto-Compounding DApp: This is a platform that helps regular investors access easily compound interest. Rebase APY auto-compounding features is simple with functions that provide passive income to its community members.
Launchpad: The rebase play-to-earn Launchpad is a decentralized Launchpad that helps different rebase and play to earn projects in the blockchain space. With the Launchpad, projects can launch their tokens to a large community of crypto members who are enthusiasts to reach out and invest in trustworthy projects. The Launchpad also makes it easy to sale smart contracts and benefit from projects and investors. It further goes on to spur a new paradigm which rebase and gaming projects to raise funds in the market.

Metaverse: Rebase APY focuses dependently on the internet and digital interaction rather than offline ones. Rebase APY metaverse is a platform that allows it's community members to enjoy the de facto experience of various assets and places in the universe.
NFTs Cards & Marketplace: Rebase APY has its own NFT cards that can be use to mint artworks into NFT collectibles like trading cards. Rebase APY also has its own marketplace where creators can list their NFT cards for sale while the collectors collects the uncommon cards on the internet. The rebase APY community members can trade their digital collectibles on the marketplace or put them up for rent to earn income from their unique digital asset value.
Play-to-Earn Games: The Rebase APY Play-to-earn games is a platform designed to ayttacf millions of gamers worldwide through its unique monetization strategies. Through tokenized gaming currencies and block chain gaming characters, rebase APY believe in true ownership of in game asset. This platform gamers to earn base on their skills and also rewarding the gamers for contributing to the success of the game. The aim is to recognized and rewards players base on their skills, effort and loyalty. In addition, it also aims to bring blockchain into the mainstream gaming industry.
Rebase APY Token ($REBASE) With Use Cases and Tokenomics
The $REBASE token is a positive Rebasing mechanism that encounters price violability. the token is minted in Binance Smart Chain ecosystem with a total supply of 500,000 $REBASE tokens that will fuel the operation of Rebase APY. The supply of a token increases algorithmically base on the current supply of a token when Rebasing occurs.
During rebase, the amount of $REBASE tokens in a users wallet changes in order to keep up with the price change. For example, if a user has 1% of a supply before a rebase, it should still have 1% after it even I'd the number of coins in your wallet changes. In addition, a user retains his share of the network no matter what the price is. Find a detailed tokenomics and information on token taxation below.

In Conclusion
Rebase APY is a decentralized community for crypto projects in the block chain space that is use to raise funds. It aims at delivering the best tokens to its community members with credible parameters like smart contracts audit.
Rebase APY delivers an ecosystem of products to community members and crypto enthusiast with revolutionized crypto experiences. It is the best decentralized financial assets that rewards users with compound interest through its auto compounding DApp. Do follow the official links i made available below for much more into the idea of Rebase APY, thanks.
Website | Whitepaper | Telegram | Twitter | Instagram | Reddit | Discord | Medium | YouTube | GitHub
Published by
Forum user: thefreethinker