Website | Whitepaper | Telegram | Twitter | Discord | Medium | GitHub | Contract | Tokensale

Blockchain and cryptocurrency technology are driving a paradigm shift in the financial industry, with blockchain's Decentralized Finance (DeFi) products, cryptocurrency enthusiasts are able to make wealth that were previously unimaginably. Recently, DeFi 2.0 products with their idea of offering token holders a safe and simplified experience of benefiting the best fixed APY from their holdings.
More recently, DeFi 2.0 solutions have popularized the idea of auto-staking and auto-componding, product like safuu have done quite well in changing the lives of many early supporters with their autostaking and autocompounding protocols. In this article, i talked about Darth Protocol, a DeFi 2.0 product that offers perhaps the industry's best staking rewards.
Introducing Darth Protocol
Darth is a DeFi 2.0 protocol whose auto-staking and fixed compound interest solution is bringing about a huge change in the industry. With Darth's idea of rebasing gains in every fifteen (15) minutes with an offer of simple buy-hold-earn system that grows holders portfolio without taking any further action, i would boldly say this is an idea that can attract the industry's deepest pockets to itself. Darth protocol is determined to reward it token holders with a whooping 383,000% APY in 365 calendar days, earnings calculations are in a scenario that the Risk Free Value (RFV) sustains rebasing rewards.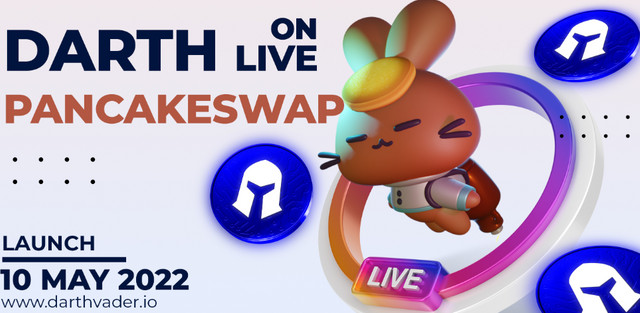 Darth's auto-staking and auto-compounding protocol is a DeFi product that makes investment easier, secure and efficient with it idea of empowering Darth hodlers with a stable passive income. Darth Protocol utilizes the power of complex tools in order to deliver on its industry leading APY, these tools includes; Darth treasury, Darth trading volume fee and Darth RFV, all working in tandem to ensure the protocol provides a high and fixed APY.
Benefits & Values of Being a Part of Darth Protocol
As a DeFi product, Darth is focused on solutions that creates benefits and values which includes;
Investors are expose to almost zero risk with Darth Insurance Fund: 5% of all transactions are insured in Darth Insurance Fund for primary utilization of mitigating downward price action. Quite an idea that will go a long way in it contribution towards sustaining the ecosystem.
Secure and simple process: Getting onboarded the Darth protocol is from the very moment of purchase into one's wallet, the staking and auto-compounding begins immediately with earnings.
Payouts are automated: From the very moment of holding, Darth's protocol automated features settle ROI directly to holders wallet. tentatively even newbies can seamlessly be a part of the benefits here.
Highest APY in the DeFi 2.0 industry: Darth's protocol settle patient holders with a whooping 383,000% APY over the period of 12 months, this this almost most certainly the highest in DeFi space.
Cummulative payouts: Darth protocol's dividends are remitted into holders wallet in every 15 minutes, this happens 96 times daily.
Automated burn feature: In a bid to make the utility token strong and valuable, Darth implemented an automated burn feature where 2.5% of every market transaction is task and burned.
Darth TokenSale on Pinksale
Darth Protocol's utility token, DAH is currently running its fair launch sales on Pinksale. After the sale, the token will be listed on Pancakeswap protocol and liquidity will be locked for 8 years.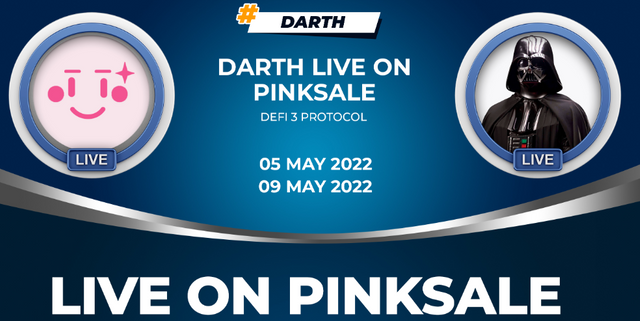 Other Products Owned by Darth Protocol
Asides Darth protocol's autostaking and autocompounding investment solution, the project is also powering other products that includes but not limited to;
DeFi Wallet: This is a secure non-custodial web 3.0 wallet that users have total control over all their operation and holdings in it.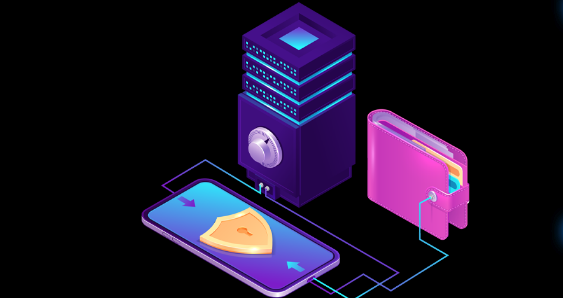 Darth DEX: This is an ultimate web 3 trading interface that is equipped with a good number of rich trading features for the utilization of traders and enthusiasts of the solution.

Darth Protocol's Utility Token (DAH) & Its Tokenomics
DAH is the native and primary utility token of Darth protocol's ecosystem, the token is minted in Binance Smart Chain blockchain with a total supply of 325,000 DAH tokens that will serve as fuel that powers all the economic operation of the ecosystem. Tentatively, DAH will function as the major facilitator of all operation with Darth project ecosystem.

In Conclusion
Blockchain technology, particularly web 3.0 solutions are breaking records in financial industry that breaking them were previously unthinkable, the technology have brought about a life changing difference in the life of so many early adopters. Darth protocol is already attracting a great deal of people with its remarkable solution of autostaking and autocompounding investments, it will suit you will to consider looking closer. Do follow the official links i made below for much more into the solution of Darth protocol, thanks.
Website | Whitepaper | Telegram | Twitter | Discord | Medium | GitHub | Contract | Tokensale
Published by
Forum user: thefreethinker