Alessandro Del Piero was born on November 9, 1973 in the city of Conegliano (northeastern Italy)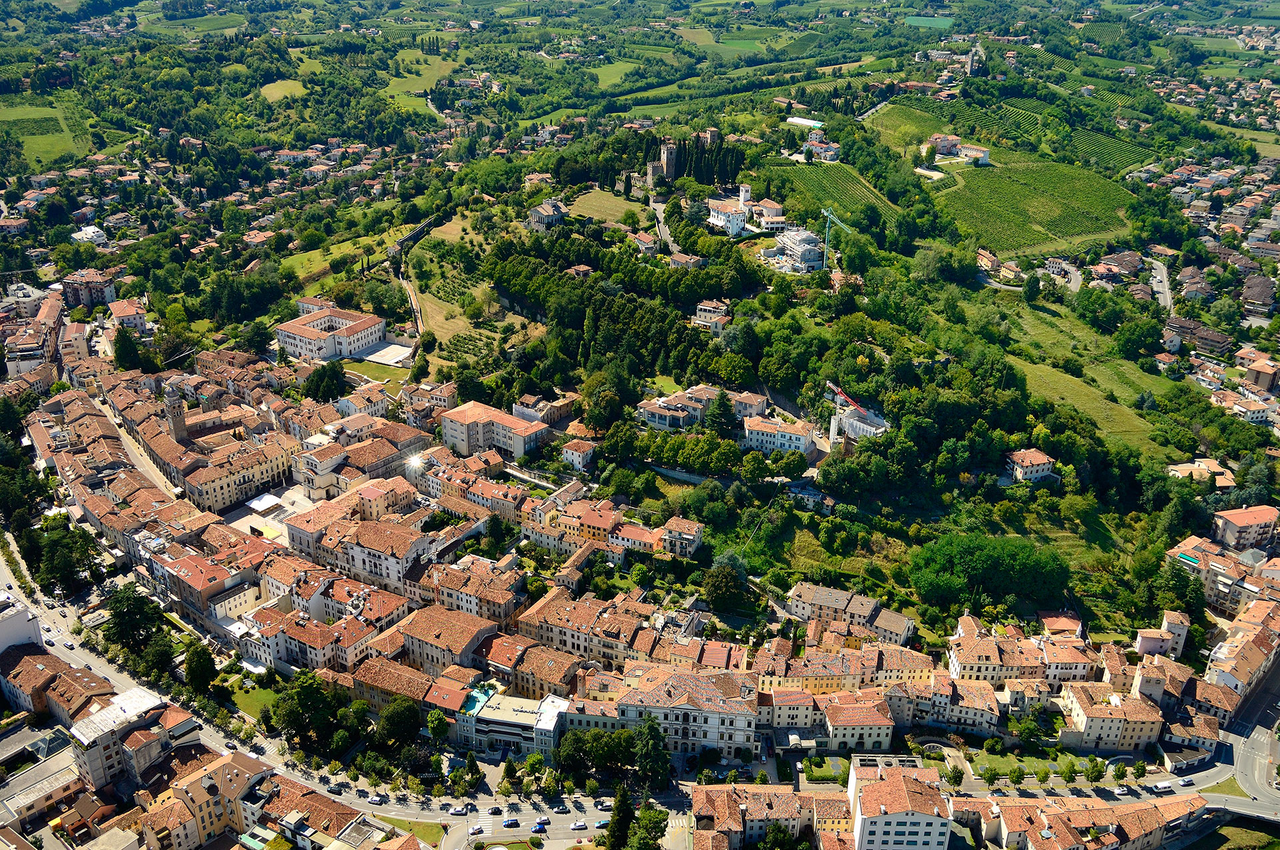 He is the son of Dino and Bruna and has a brother named Stefano.
His family's life was simple but happy and very close together, who always loved football.
In his childhood, Del Piero played football every day in the garden of his house with his father, brother and 2 neighbors and friends of theirs.
The 3 friends dreamed of being great football players but only one managed.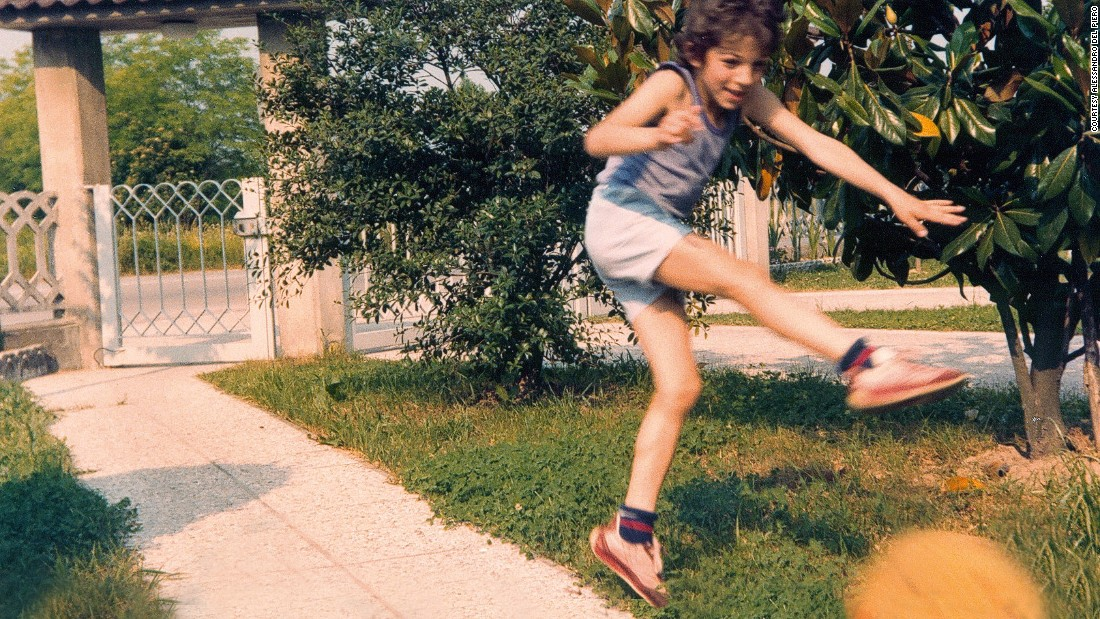 Initially due to the dream of traveling the world and his family not having much money Del Piero said that he wanted to be a driver, because while working he traveled the world.
Del Piero started playing football with the youth team in his city as a goalkeeper, as his mother thinks that if he plays as a goalkeeper he would have less chance of getting hurt.
When his brother Stefano saw Del Piero's talent, he told his mother that with the talent that Del Piero had, he should play in a more advanced position.
After some time of this conversation Del Piero started to play as a striker.
In 1988, Del Piero, aged 13, was observed by a Padova scout who immediately invited him to join the club's youth team.
His parents allowed Del Piero to go play for Padova even though that forces him to leave the house and go to live at the club's facilities.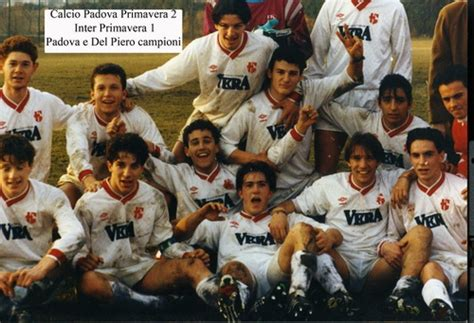 At 17, Del Piero was promoted to the main team of Padova by trained Mauro Sandreani.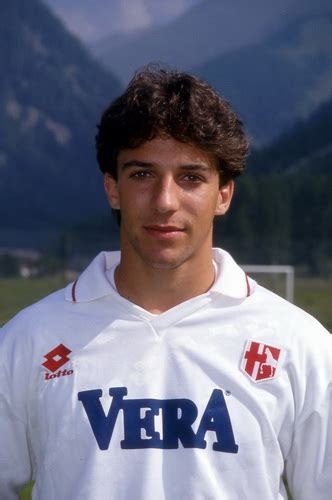 His debut took place on March 15, 1992 against Mesina in a Serie B game.
In his first season Del Piero only played 4 games and did not score a goal.
In the second season DEL Piero continued not to be a starter and only played 10 games and scored 1 goal.
This goal was Padova's only goal in a 5-0 victory against Trenana.
When the summer transfer window opened, Juventus signed Del Piero for 2.5 million euros at the request of coach Giovanni Trapattoni, who saw in Del Piero the potential of a world-class player.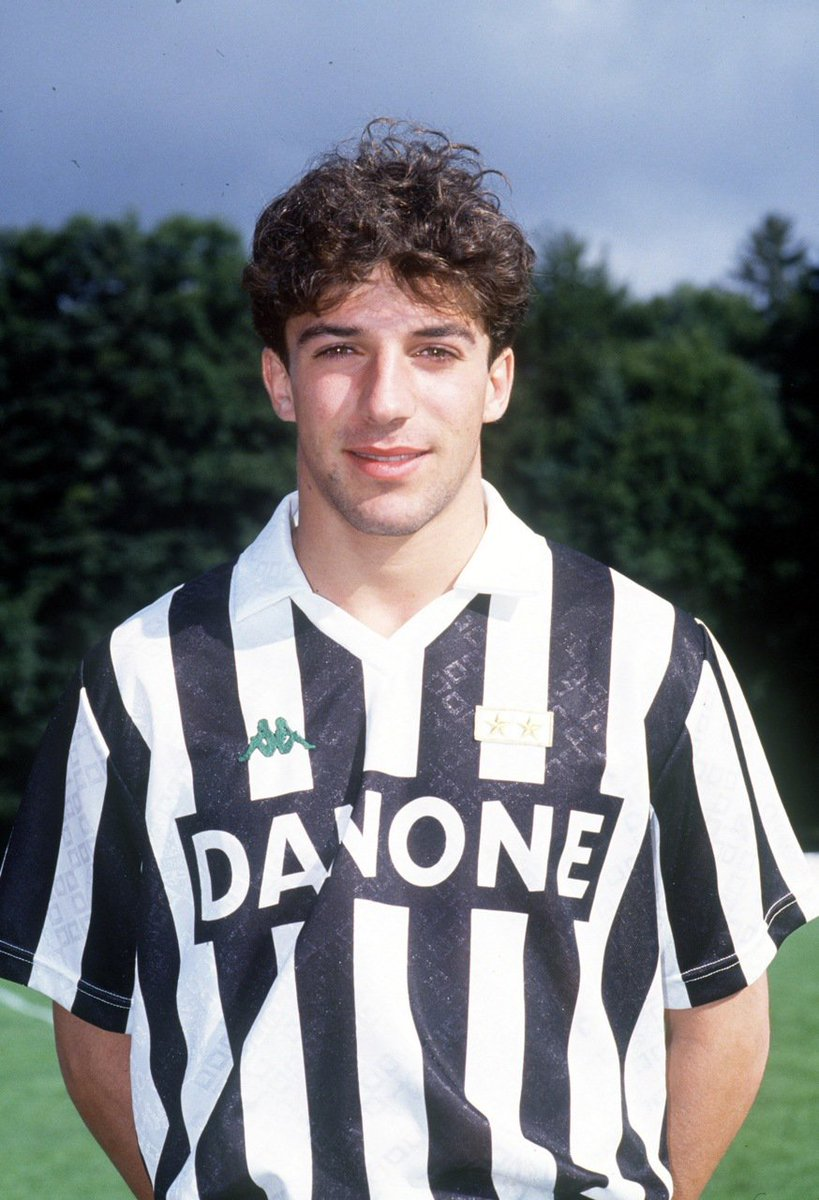 In his first season, Del Piero only trained with the main team and played in the juniors, as the coach thought he was not ready for the main team yet.
On September 12, 1993, Del Piero made his debut for the Juventus first team.
His first goal with the Juventus jersey in the first team happened on September 19, 1993 in the game against Reggina using the jersey with the number 16.
The first match as a starter took place on March 20, 1984 against Parma where he scored a hat-trick.
This season he played 14 games, scored 5 goals and was runner-up in Serie A, as Juventus did not win the title of champion.
However, by the junior team he won the U-20 championship and the Vareggio tournament.
In the following season, Del Piero was only in the main team as the first substitute for the strikers.
In November, Roberto Baggio was injured in a game against Padova and Del Piero replaced him, eventually winning his place as a starter.
At this time, Juventus won Serie A, ending with a 9-year fast, the Italian Cup, but lost the UEFA Cup final.
Del Piero played 50 games, scoring 10 goals and making 12 assists.
At the end of this season Del Piero won number 10 after Baggio was transferred to AC Milan.
Del Piero started to be talked about in the football world after Juventus won the Champions League on penalties against Ajax.
Making Del Piero classified as the best player in the Champions League and was the 2nd best scorer of that edition.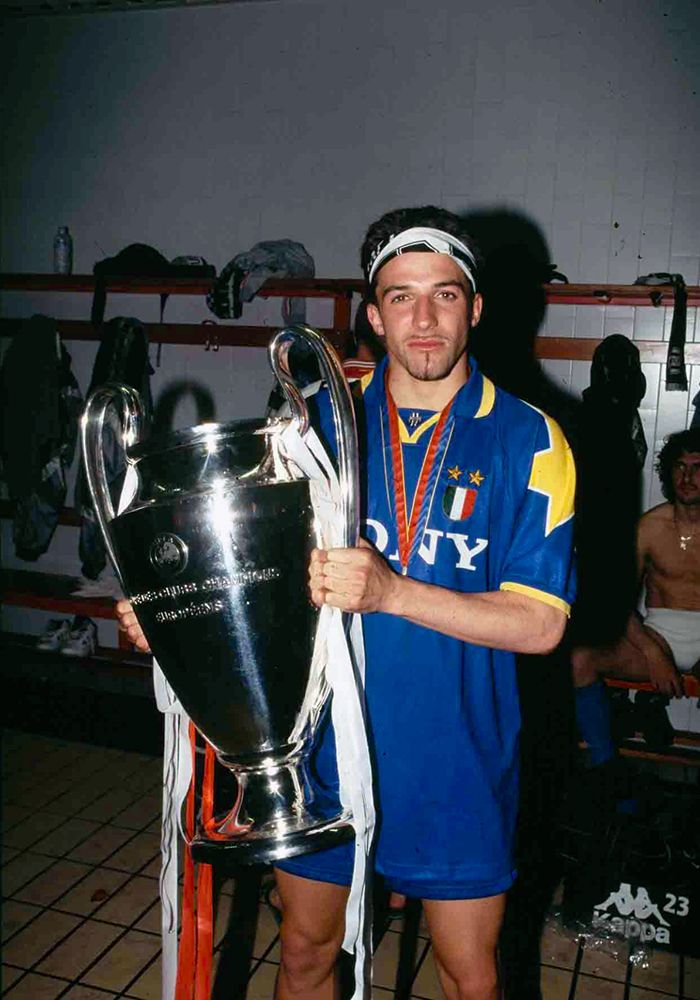 In the race for the Golden Ball Del Piero came in 4th place.
In the 1996/97 season Del Piero won the UEFA Super Cup and the Club World Cup against River Plate.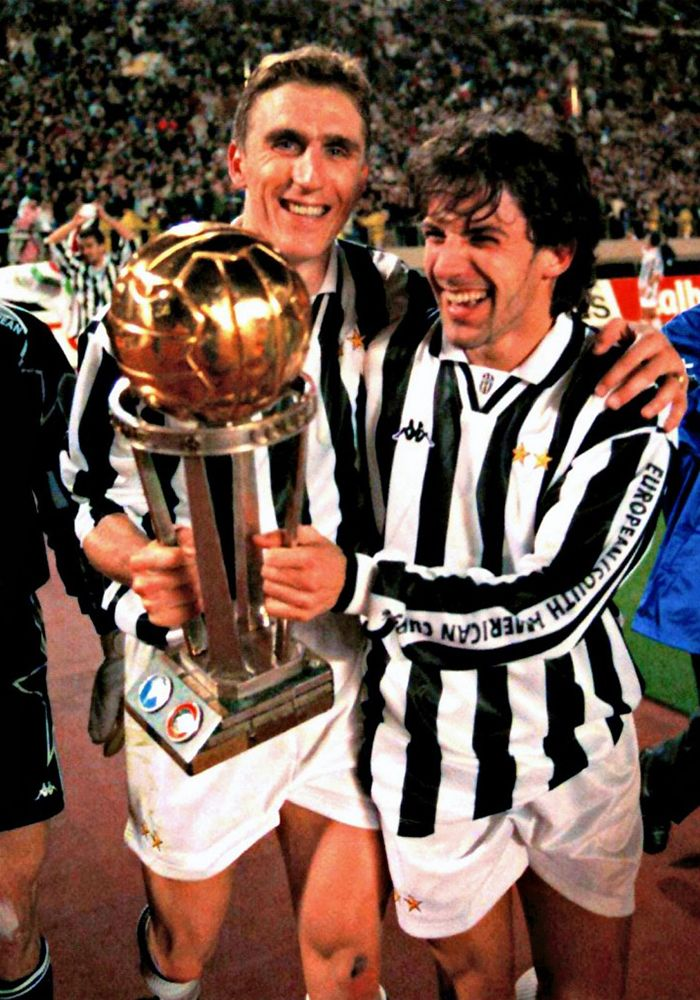 This was a good season for Juventus who won yet another Serie A, another Italian Cup and even reached the final of the Champions League.
In this edition of the Champions League, Juventus eliminated teams like Manchester United and Ajax.
However, he lost 3-1 to Borussia Dortmund.
Del Piero has played 35 games, scored 15 goals and made 14 assists.
In the 1997/98 season Del Piero went on to play as a forward and scored 35 goals.
He won Serie A again and reached the Champions League final, where he was the competition's top scorer.
Del Piero was injured in the game of the final, jeopardizing his trip to the European Championship in 98. He only managed to win in the 2nd game and was not in the best shape.
Italy would eventually be eliminated by France in the quarter-finals by taking penalties.
From the 1998/99 season Del Piero started to contract several injuries.
In November 1998 he suffered a ruptured ligament in his knee that kept him too far from the pitch.
This meant that Del Piero only played 14 games and scored 3 goals.
Juventus resented Del Piero's absence and finished Serie A in 6th place.
The press, due to injury problems, began to question whether Del Piero was really a big game player and who did not call for responsibility when the team needed him most.
In the 1999/2000 season, Ancelotti changed Del Piero's positioning, giving him more freedom to build plays and also submit.
This paid off and Del Piero returned to playing with frequency »encia having played 45 games where he scored 12 goals and made 25 assists.
However, Juventus failed to win Serie A by 1 points.
At Euro 2000, Italy lost in the final against France.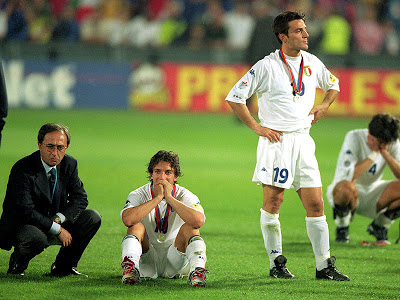 In the 2000/2001 season, Juventus were runners-up again in Italy, losing the title to Roma.
In this season Del Piero had several physical problems making 35 matches scoring 9 goals and making 12 assists.
Juventus won the title of Serie A champion and Del Piero had a great season where he played 46 games, scored 21 goals and made 34 assists.
In the 2002 World Cup, Italy lost in the round of 16 against South Korea.
In the 2003/2004 season, Juventus won the title of Serie A champion and reached the final of the Champions League.
However, he was unable to win his 3rd Champions League and Del Piero's 2nd, losing against AC Milan on penalties.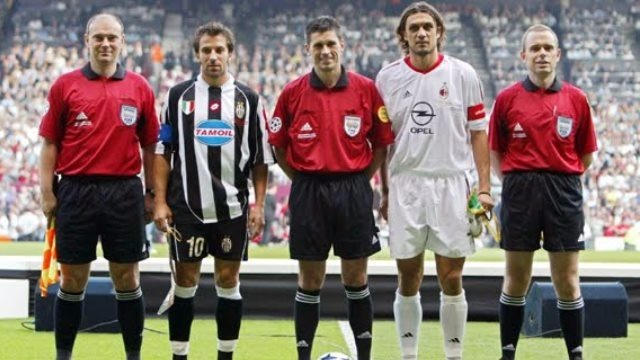 This season Del Piero participated in 38 games scoring 23 goals and making 28 assists.
In the 2004/2005 season, Juventus did not get better than the 3rd place in the championship, being eliminated in the round of 16 of the Champions League and lost the Italian cup in the final.
This season with a new coach who was not confident in Del Piero's physical abilities, he ended up staying several games on the bench.
Del Piero did not throw in the towel and even though he had already entered the games he participated in 41 games, scored 17 goals and made 15 assists.
In the 2005/2006 season Del Piero was once again a luxury substitute despite having had good performances.
He only started again after a Trezeguet injury and Juventus won the Serie A title again.
On 10 January 2006 Del Piero became the best scorer in Juventus history after scoring 185 goals with the club's jersey.
At the 2006 FIFA World Cup, Del Piero had the same role he was playing for Juventus as a luxury reserve.
In the semi-final match against Germany, Del Piero went into extra time and he played an important role in the victory.
Italy won the title of world champion by beating France on penalties.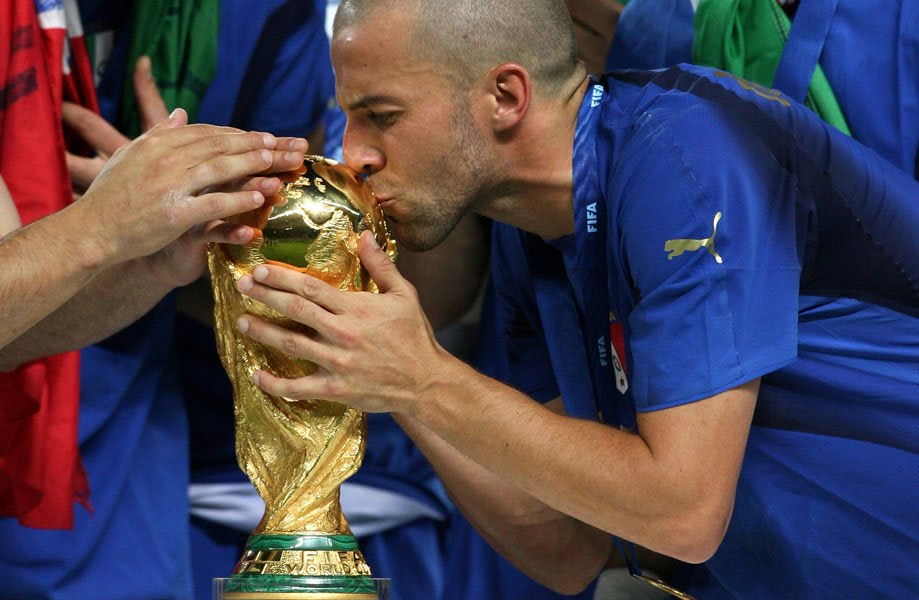 At this point the case of corruption in Italian football (Calciopoli) arose, which caused Juventus to lose the last 2 titles and be relegated to Serie B.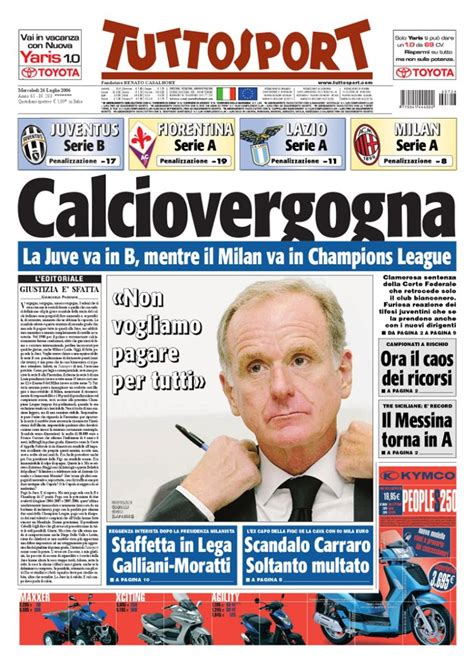 Several players decided to leave for other clubs but Del Piero was one of the few who stayed at Juventus to help the club return to Serie A.
In the 2007/2008 season, even with the start of the championship with -9 points, Juventus were Serie B champions and Del Piero scored 20 goals, being the championship's top scorer.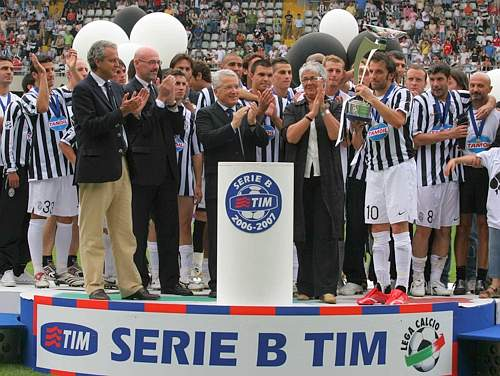 After Juventus moved up to Serie A Del Piero he was asked why he did not leave Juventus when he went down to Serie B aidna for more with several proposals. His answer was:
A true gentleman never leaves his lady
In the 2008/2009 season, Juventus finished in 3rd place.
In the 2009/2010 season, Juventus finished in 2nd place.
On March 14, 2010 Del Piero scored the 300th goal of his career in a draw against Sienna.
Del Piero did not play in the 2010 World Cup despite the expectation among Italian fans.
In the 2011/2012 season, Juventus announced that this would be the last season of their idol.
And what a fantastic season it was.
Juventus won Serie A unbeaten.
In his last game Del Piero scored a goal and was substituted mid-game to receive a huge round of applause from his fans as a tribute.
Juventus management suggested removing shirt number 10 forever but Del Piero refused:
I won so much with this sweater that I will never want her retired so the child can dream of wearing that sweater 10 one day.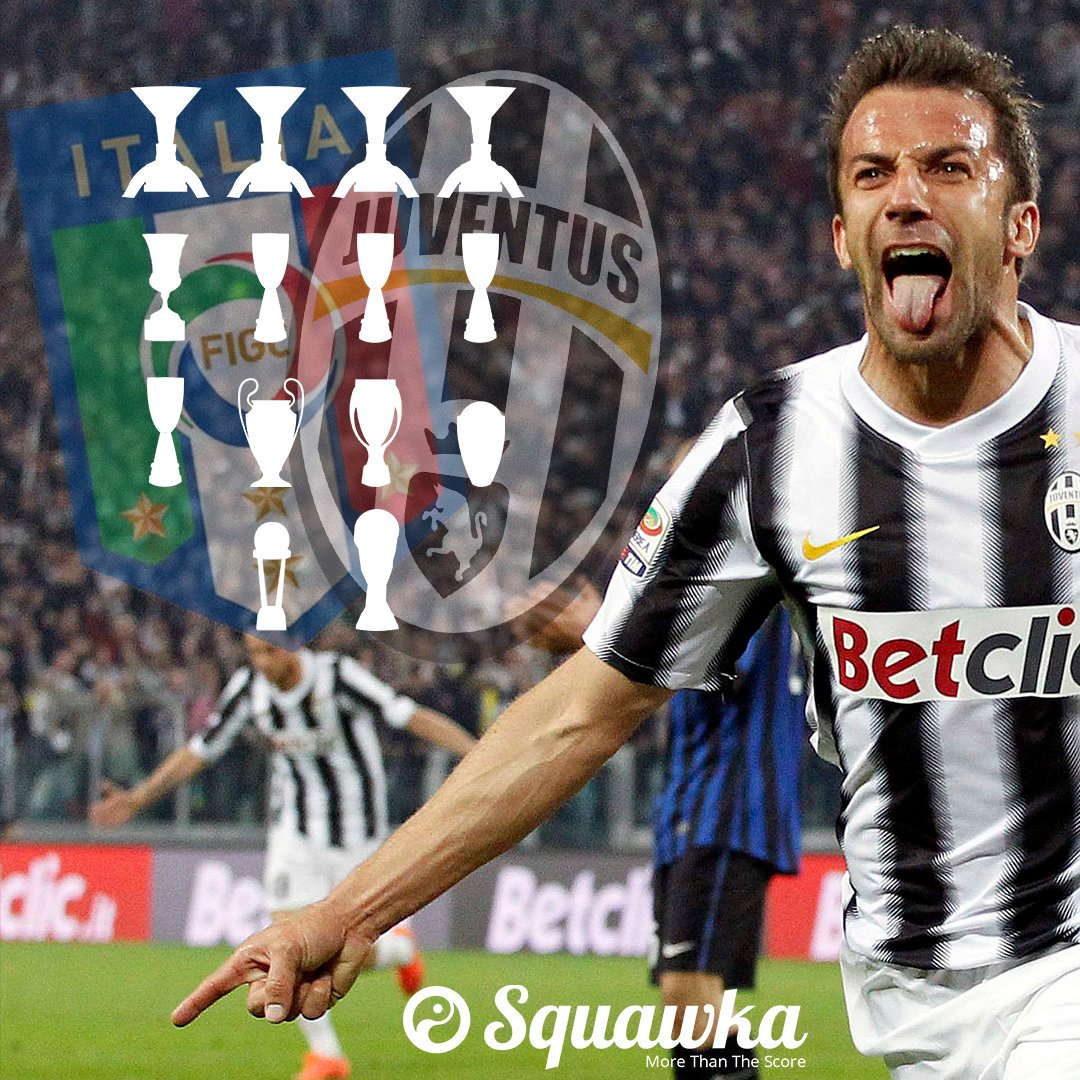 After leaving Juventus Del Piero he still played 2 years in Australian football where he played 48 games and scored 24 goals at Sydney FC.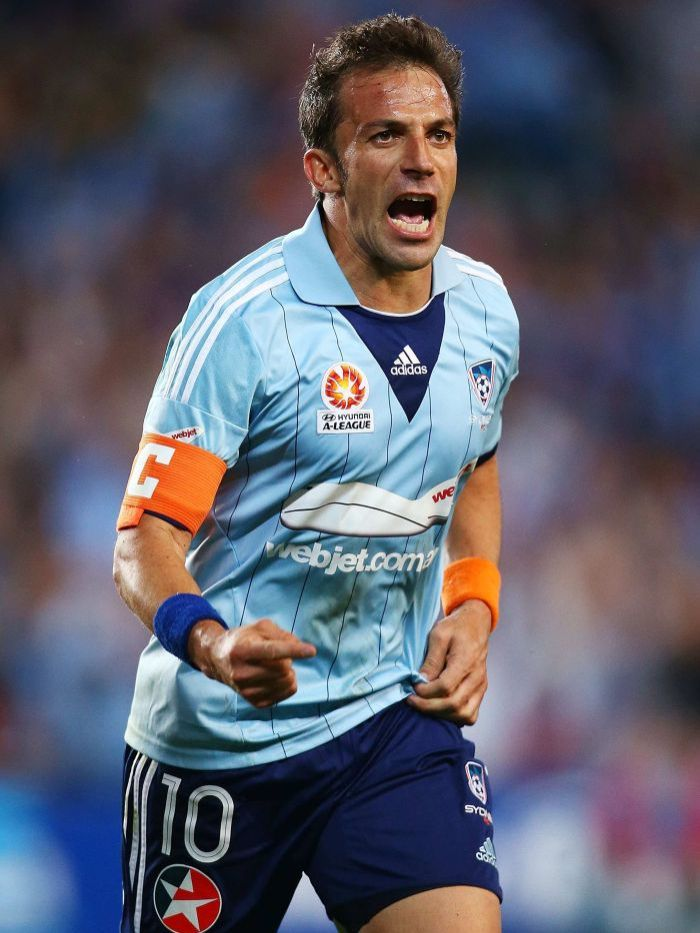 Del Piero still spent 4 months in a team in India to play the Super League of India were 1 games and scored 1 goal.
In October 2015, after 1 years without playing he officially presented his football reform.
Del Piero ended his career with 868 games, 345 goals and more than 200 assists.
For Juventos there were 290 goals in 705 games and for Italy 27 goals in 91 games.