Splinterlands is excited to be teaming up with GAME Credits!
---
---
Splinterlands is a collectible card game in which players can battle anytime, trade anywhere, and earn every win with other players around the world. Powered by the HIVE blockchain, transactions are fast and FREE! Your cards are your assets. Hold, rent, or trade them. Your call. Your cards.
Launched in February of 2014, GAME Credits became one of the very first cryptocurrencies to focus solely on games. Continuing to build on their ideas of bridging the gap between gaming and blockchains, they've recently merged with NOVATOKEN (April 2020) and the team behind the real-time collective card game NOVA BLITZ.
GAME Credits' Focus
To revolutionize in-game purchases by allowing players to own their assets, give game developers a monetization option, and offer eSport tournaments with real prize pools and payouts.
Partnership Focus
For Splinterlands and GAMECredits.org to join and grow their communities together while helping usher in a new understanding and utility of blockchain technology in the online gaming sphere.
The Whitepaper
This lays out all the things. It's very easy to follow and only 22 pages. Go HERE to view it.
They are in the first stages of implementation. Currently, the only function that is live is staking GAME Credits. They are hoping to knock out the next stage by the end of the month. We'll keep you updated.
---
How to stake GAME Credits and earn
Currently, everything is being supported on the Ethereum blockchain. They are working hard on completing their side-chain that will facilitate the option to allow users to use their in-game accounts to interact and earn, and when ready, link to an Ethereum account to manage their tokens. This option IS NOT YET AVAILABLE.
Staking is the only function that is LIVE, so you will need a wallet to get started.
---
Wallets
ANY wallet that supports ERC-20 can be used to manage GAME Credits.
Here are some options below.
Metamask is a good start for those who've never used Ethereum. It's an easy to install browser add-on that works much like Keychain (for Hive).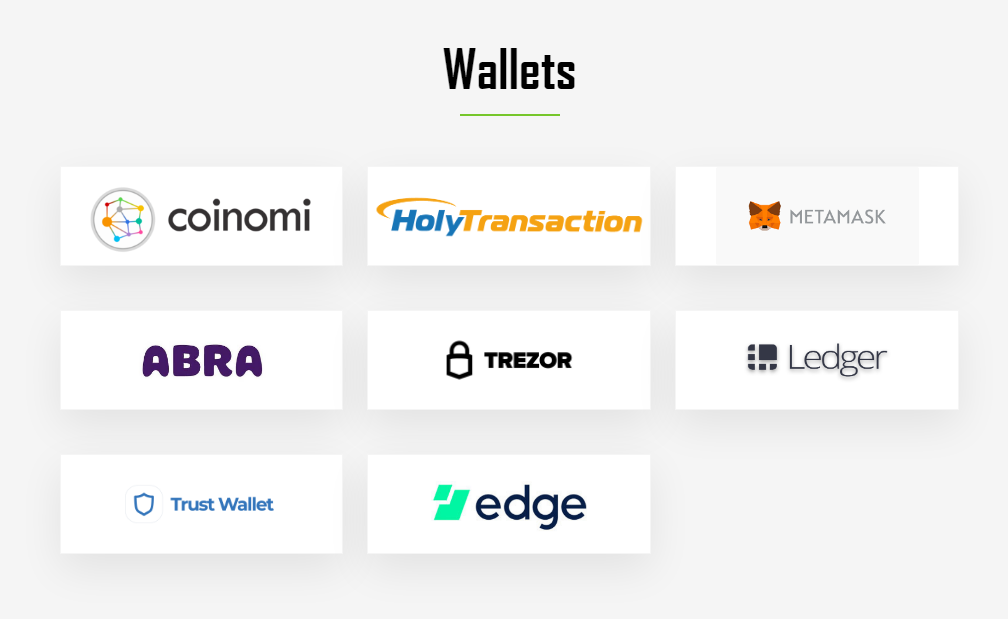 Where to buy GAME?
GAME Credits are currently available on 10 exchanges. Pick your poison.
NOTE: GAME is a utility token for use on the GAME Credits Platform and affiliated NFT marketplaces, and is not a security. It should only be purchased by those who intend to use the GAME Credits functionality. Do not purchase GAME for speculation purposes.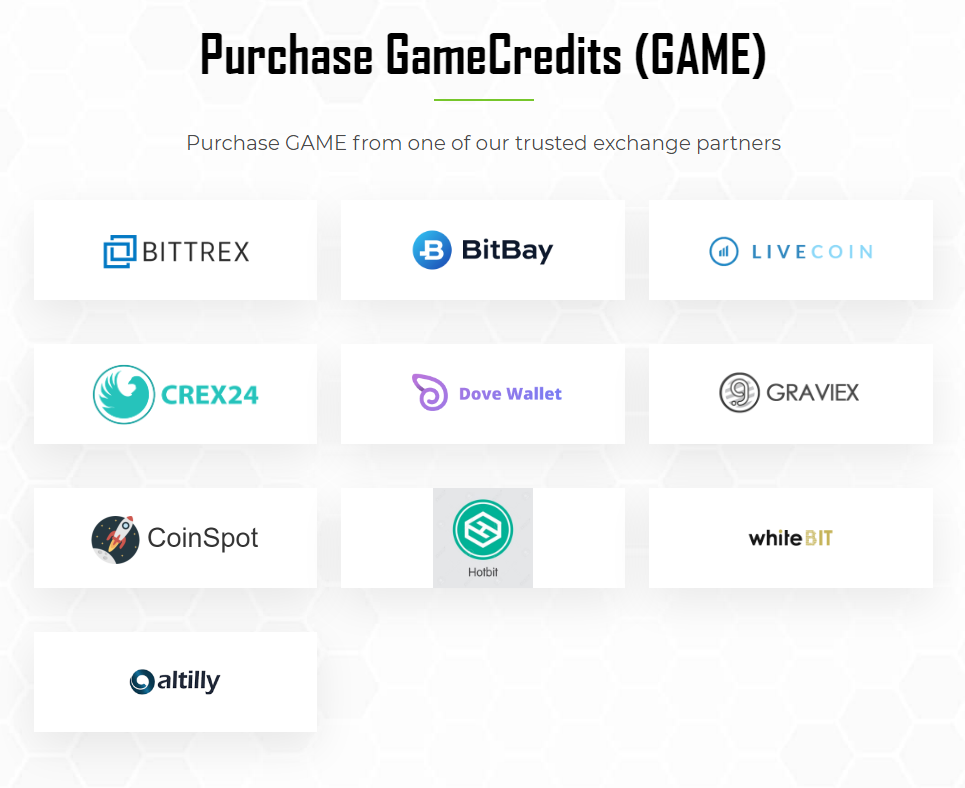 First, make sure to pop around and learn everything you can. There's a lot of info available on the website.
Once you've got a feel for what's going on click on REWARDS at the top of the main page.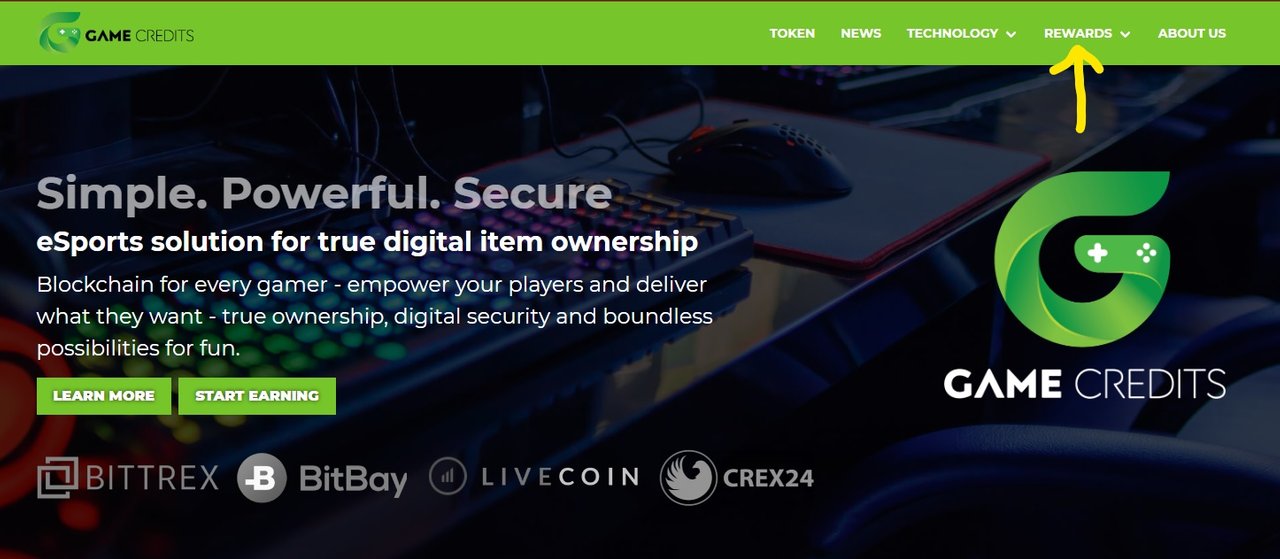 Make sure you are in the REWARDS tab, not DEVELOPERS (unless you are a game developer and want to include your game).
Next, CONNECT TO ETHEREUM.
---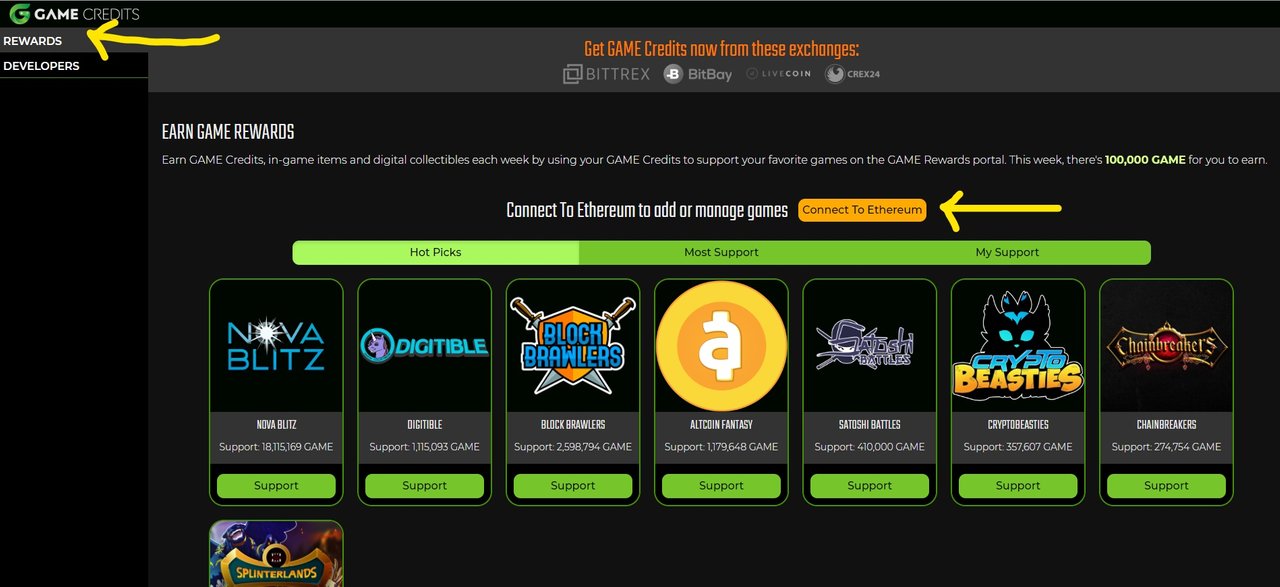 This should automatically bring up whatever wallet you've decided to connect. MetaMask pops up and asks you to connect your account with GAME Credits. Once you do, you're in!
---
Click on REWARDS (in the top left) if you're not already there.
There are three sorting options at the top: HOT PICKS, MOST SUPPORT, and MY SUPPORT.
Be sure to check for additional pages under MOST SUPPORT to find the newest games.
Finally, Staking GAME on Splinterlands
Click SUPPORT on the Splinterlands logo.
---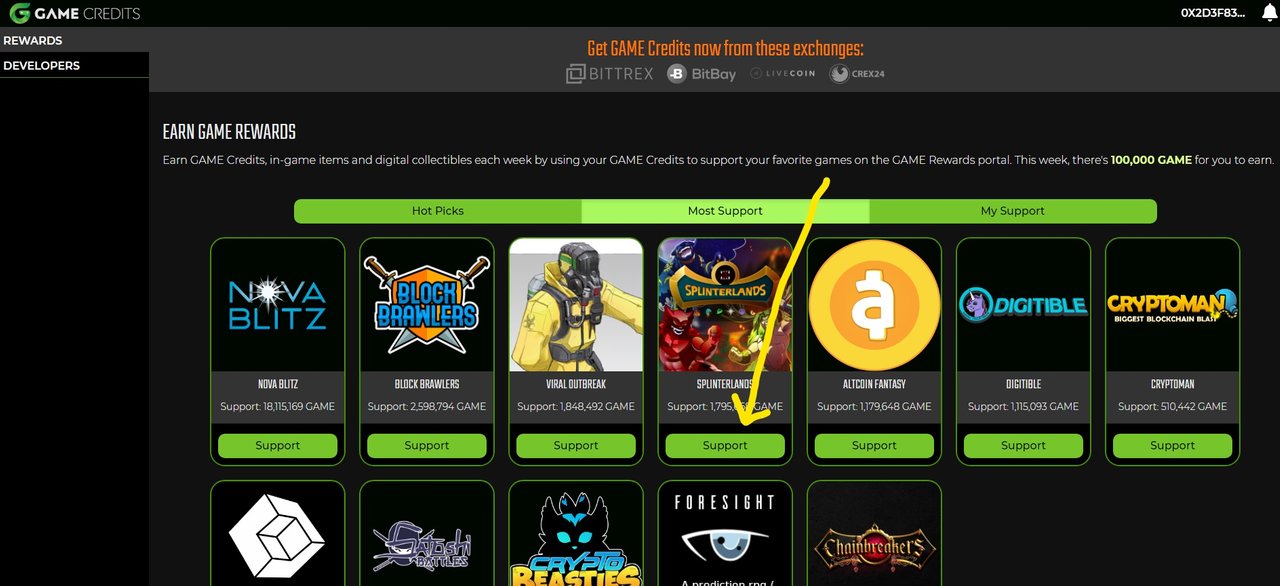 A popup opens where you can SET YOUR SUPPORT.
If you have GAME in your wallet it will show up as an available amount to use. (I don't in this account, so it shows 0.)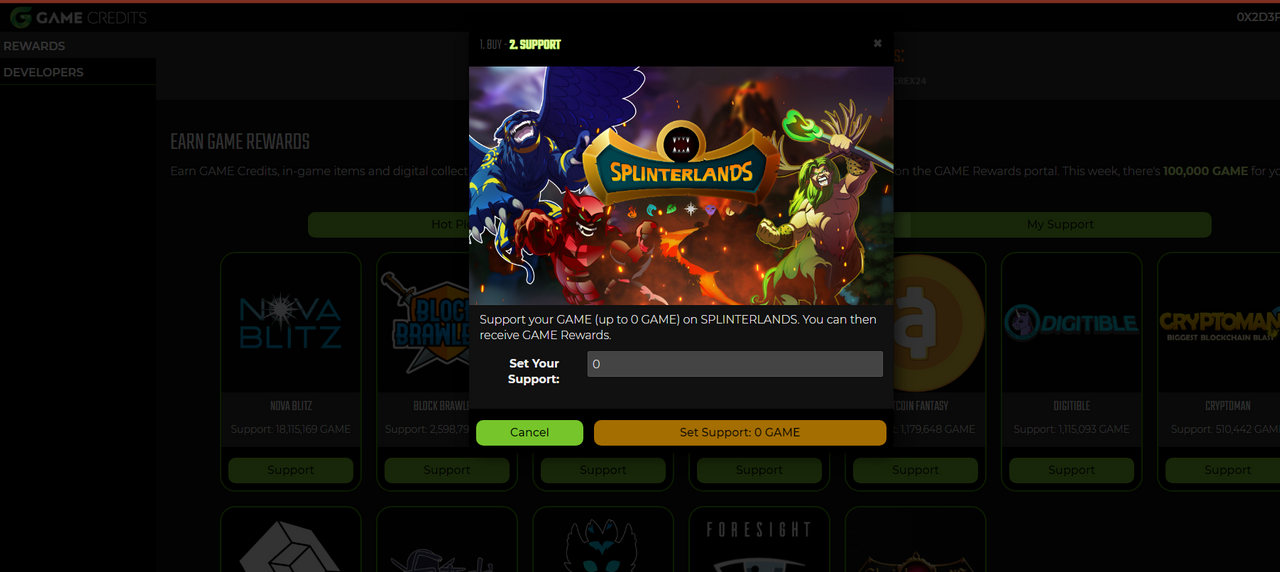 Simply enter the amount you want to stake and click SET SUPPORT. Your wallet will pop up and show you the gas fees for the transaction and ask for you to confirm. You are now staking GAME towards Splinterlands!
---
My Support
Once you've staked on any game you'll be able to see it under MY SUPPORT. You will also be able to MANAGE SUPPORT (removing/adding stake). Remember: every transaction on ETH takes gas. Their side-chain that is in the works will combat this, making transactions easier and free for YOU.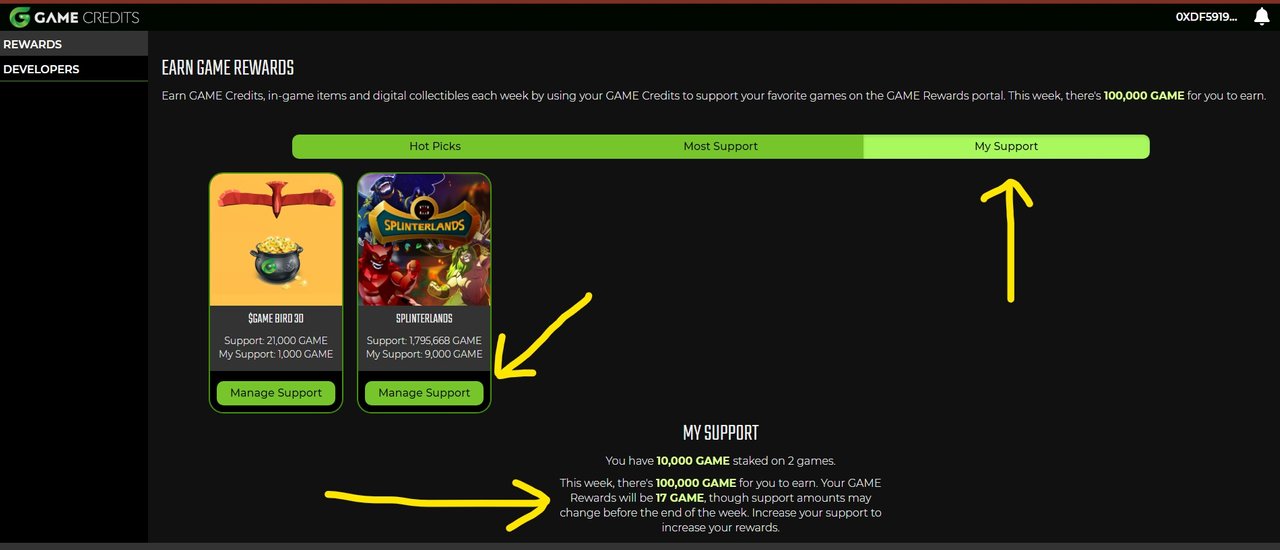 On the bottom of any page, you can also see your MY SUPPORT upcoming rewards.
Rewards
Each week there are 100,000 GAME up for grabs. This will go down in the future, similar to the Bitcoin Halving events we've grown accustomed to. This GAME is split evenly between the staking community and developers. Developers get 50% of the rewards, to help grow their game, and stakers get 50% just for supporting! The amount YOU earn is directly based on what YOU stake and how long it's been staked compared to all other stakers during that week. Payouts happen on Sunday.
Leaps and Bounds
As more functions and features roll out, there will tons of other possibilities to earn and win!
Splinterlands is looking forward to being able to help bridge the understanding of blockchain assets with gamers who may have never even thought about the possibility of their loot having real-world value.
The first thing on their list is to enable NFT creation. While WE at Splinterlands already have this functionality (your cards are YOUR cards), it will truly start to bring together the world of gaming into the future of blockchain technology.
There are a lot of very exciting things on the horizon for Splinterlands and GAME Credits. Thank you for being so open and patient as we navigate these new waters in hopes to combine and grow our communities and audiences.
Keep on the lookout for more updates! See you on the battlefield!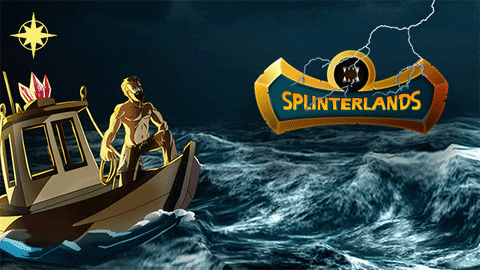 Splinterlands on Twitter
Splinterlore on Twitter
SplinterLands on Peakd.com
Spliterlands Discord Community
Splinterlands Telegram Community