Not yet signed up for splinterlands? Don't hesitate to sign up!
Probably the best way to drastically increase your earnings from splinterlands is to blog about it. You might think that you will only earn pennies unless you spend a lot of time blogging, but that's not the case at all. Even if you don't like "blogging", you can simply share a battle, share art or even just share your daily rewards. I don't think there is anybody who shouldn't consider this.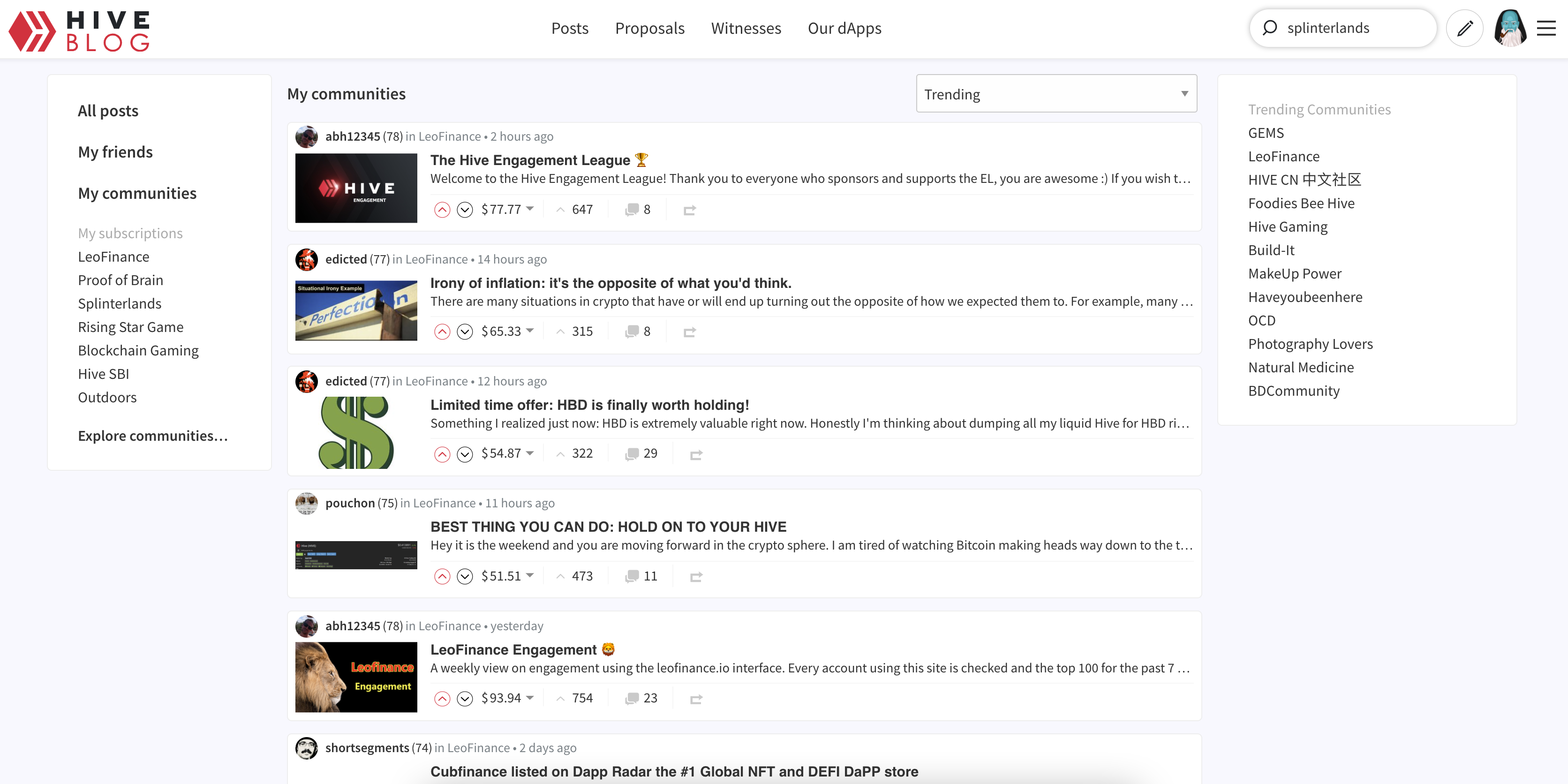 How much will you earn?
One of the most important questions you might have, how much will you earn? As you might expect, this depends. However, my lowest payout has been $3.6 worth of hive and my highest payout has been $10 worth of hive.
On top of that I earn other cryptocurrencies as well by cross posting and using multiple (relevant) tags. This way I earn SPT, POB and LEO next to HIVE. If you have not heard of these coins, no worries, I'll briefly cover these later in this post.
All in all, I probably earn at least another $1-$2 dollars per post in other coins. On average, I feel like a post earns between $5-$10. Note that this equals 2.5-5 booster packs per post! This was indeed a big boost for my personal splinterlands carreer. Obviously this can increase if you gain more followers, these earnings are what you can expect as a beginner!
One important detail, a big portion of this comes from joining the splinterlands social media challenge (which I will cover later in this post) and you are limited to 2 entries per week. You can obviously create more posts, but don't expect to earn the same amount per post!
Where to blog?
The most important platform to blog is hive.blog. However, there are many different UI's that use the same backend, which can be confusing when you are new to the space. You have hive.blog, peakd, splintertalk, leofinance, proofofbrain and probably many more. Basically when you create a post on one of these the post will automatically exist if you include the appropriate tag. Tags can easily be included at the end of a post.
hive and peakd are not linked to a certain tag, meaning that any article you publish on hive.blog will also be published on peakd. If you want your post to be published on splintertalks you will have to include the #splinterlands tag, for leofinance you have to include #leofinance and for proofofbrain you will need #proofofbrain.
All these sites are linked to hive, however, you can also consider cross-posting. Currently, I'm only cross posting on publish0x, payouts feel inconsistent, but overall, it's not too bad, my best post earned around $3 there. Remember, you don't spend a lot of time doing this because you already created the content, it's mainly copy-paste. Also, on publish0x you can earn crypto simply by upvoting other articles, you won't earn too much by doing this, but it's still pretty neat. 
Join the social media challenge
One of the key things to do, (if you want to assure that your post will earn a decent amount) is to join the splinterlands social media challenge.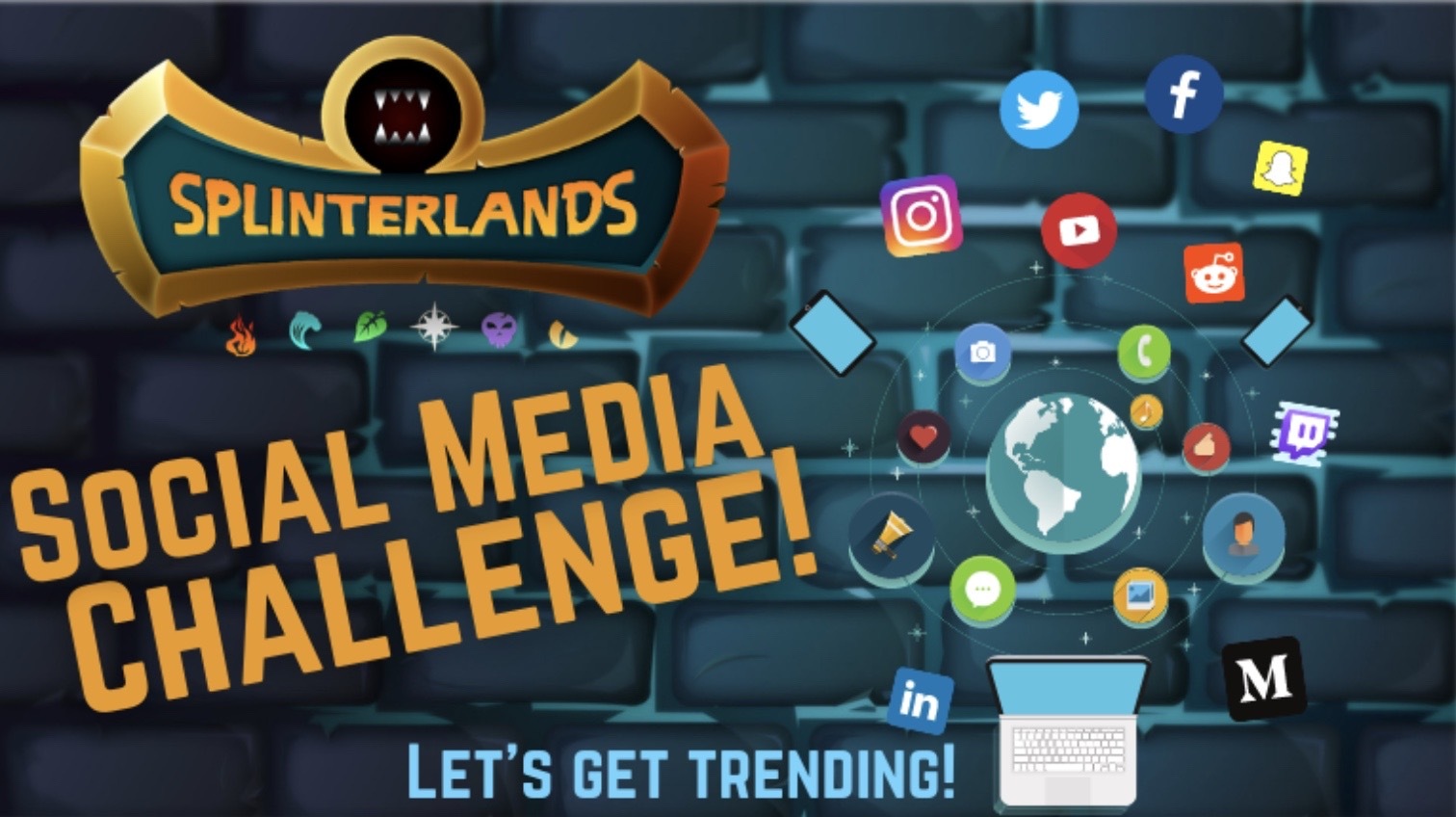 It's pretty easy, you write a post about splinterlands on hive and on any other platform, this can be facebook, twitter... but also publish0x. All you have to do is comment on the social media challenge post. You can find this post by going to the splinterlands account on hive: https://peakd.com/@splinterlands and look for the last post with the title "Splinterlands social media challenge!" make sure to read the rules as well.
That's it, if you have any questions you can simply read the post/rules and everything should be clear from that!
Include referral links
Another thing that you should do is include your splinterlands referral link in every post. Not only is it required for the splinterlands social media challenge, you will also earn %5 of all credit purchases your referral makes, this means that you get at least 500 credits if they buy the spellbook.
It might not make you rich, but it's easy enough to include and might provide you with some extra credits.
I was actually surprised too see that 3 people already bought the spellbook through my referral link, some nice unexpected rewards!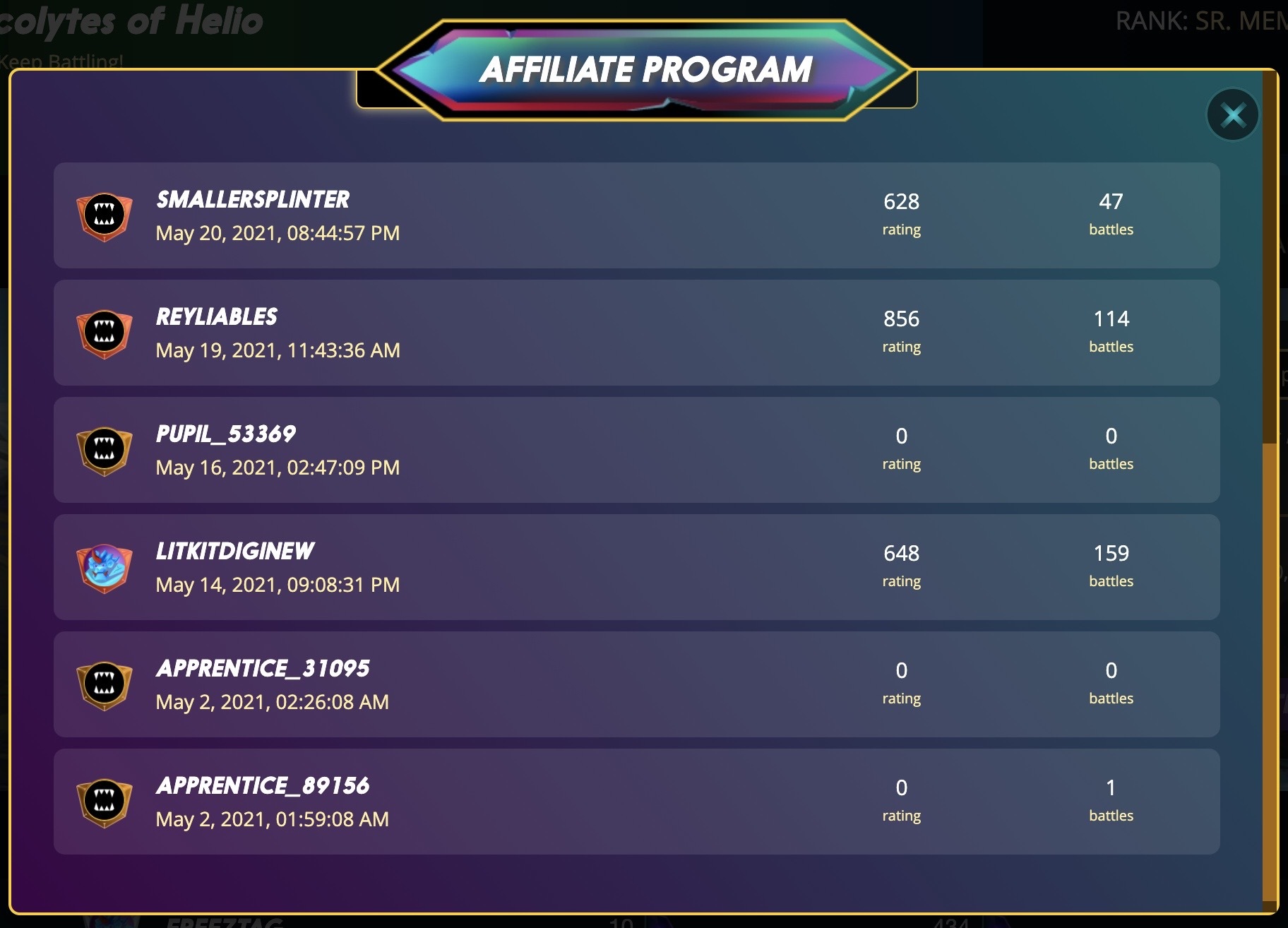 Also, you can include other affiliate links in your footer, for exchanges or faucets or something like that. Don't expect too much from these, but you might get a lucky signup once in a while.
Conclusion
I'm still pretty new to all of this, so if you have any tips/corrections, feel free to let me know!
I made this post mainly because I know that it's pretty overwhelming to get started with blogging on hive. I mean, it's easy, but you will probably not use the full potential, by using the correct tags for example.
In terms of earning, it has been very helpful in terms of getting more splinterlands cards and getting better. In the lower leagues you won't earn too much dark energy crystals, therefore blogging about it can really kickstart your splinterlands carreer!
---
Signup links:
Splinterlands - game discussed in this article
Binance - biggest crypto exchange with low fees
Kucoin - exchange partner publish0x
Publish0x - in case you are not signed up yet, don't hesitate! Earn money just by reading articles (earnings are actually decent).