Hey everyone! 👋
Cent is a blogging platform somewhat similar to Publish0x. The key difference is that on Cent, if someone likes your post they will tip you (called "seeding") with a chosen amount of ETH. I'm a blockchain fan & dencentralized fanatic, so I like to try out all these different sites.

Recently, the user Matthew submitted a "Request For Content", asking the community to submit a banner graphic for the Cent Spotlight series, where the Matthew shines a light on interesting Cent users, neat articles, and all things Cent!

This is my submission.

I saw that Matthew posted an RFC for the Cent Spotlight series. I figured I'd have a go at it, as I'm constantly trying to improve my design skills.
I used Figma for the design process, and before I take you on a bit of a walk-through with what I did & why, let me just jump the gun here and showoff the final result: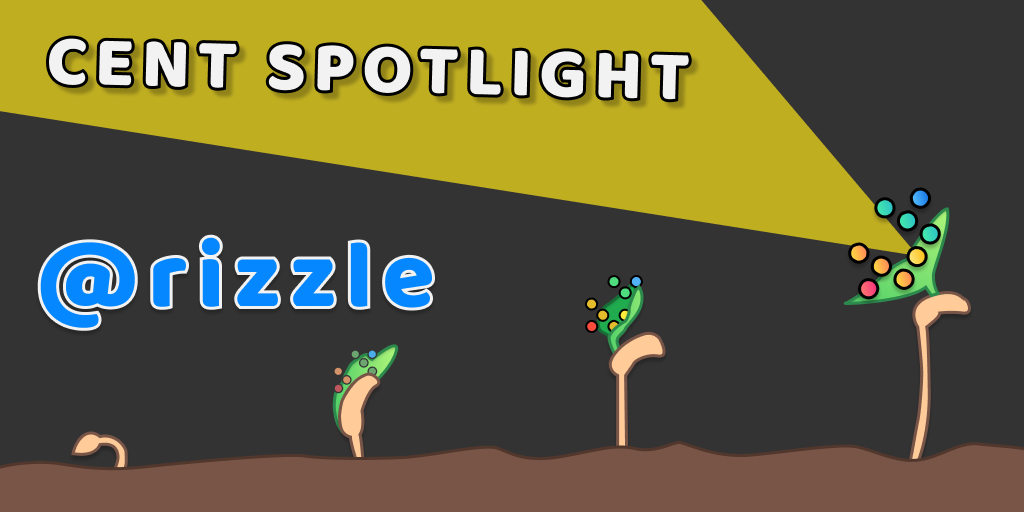 Whoop-pee! Ok, let's cover a few things that I came across during the design:
1] The Overall Concept
In the RFC post by Matthew, he mentioned he'd like to have the Cent logo incorporated in some way, as well as reference "seeding". I quickly came up with the idea of having the Cent logo being grown from the ground. As I begun to mess around with placing the Cent logo, I realized it could be turned into a semi "spotlight" shape. So, I incorporated the idea of spotlighting into the final design as well.
2] The Cent Logo
Maybe I'm just retarded, but I didn't see where I could pull some Cent logos / press-materials, so I decided to just create them from scratch. In true open-source nature, I've gone ahead and released 4 different versions (technically 8) for free so anyone who wants to use them can.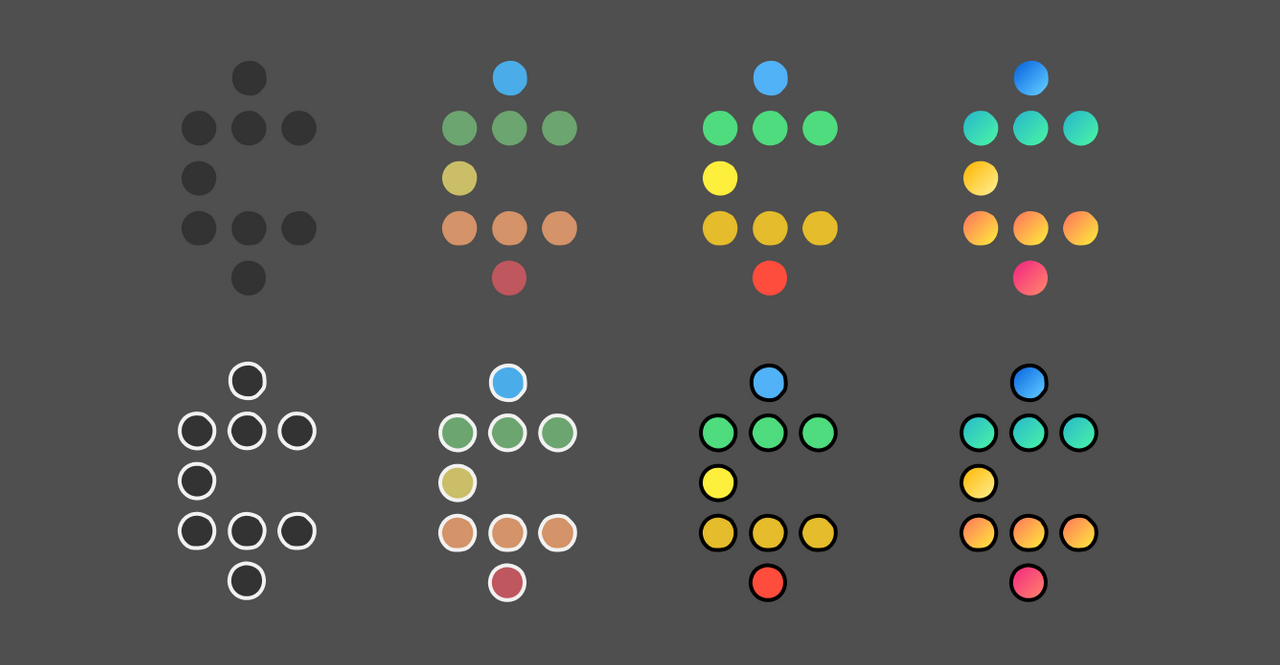 This includes a monochrome (black & white) version, a version with the "official" Cent color scheme, a version with a bit of a brighter color scheme, and finally a version with gradients because I'm on an odd little gradient-binge phase recently lol
Each version also has an outlined & non-outlined version, to help them stand out on certain backgrounds.
FIND THE DOWNLOAD HERE, ON GITHUB
3] The Background
I'm not kidding when I say I'm gradient-crazy. My first design included a gradient background behind the little seedling plants, but I don't know if it works as well. If you prefer it, feel free to use this one instead: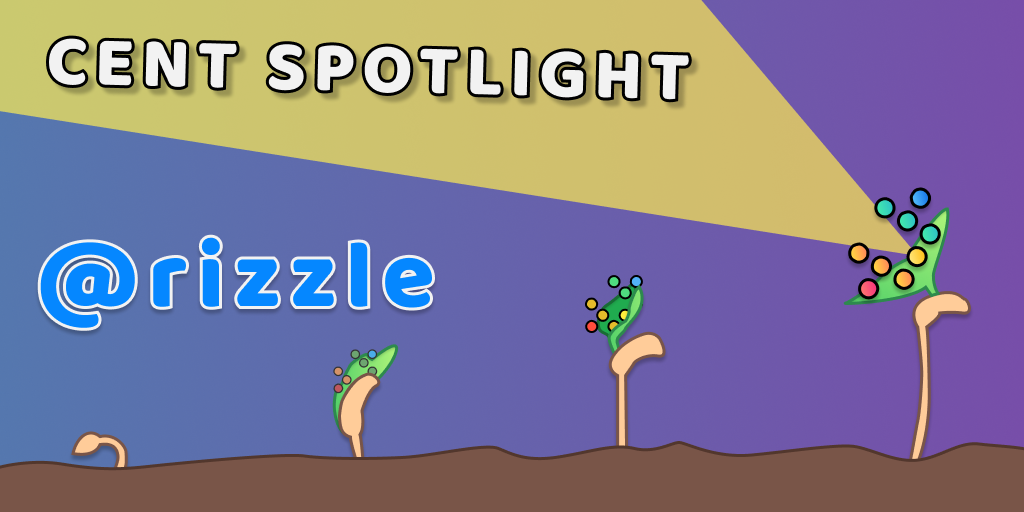 4] The Font
I wanted to use a loose & rounded font to encourage the sort-of "community" feel these spotlights might take on. However, most hand-drawn fonts are rather thin and therefore hard to read when shrunk.
After around 100 font combos, I finally managed to settle on the Baloo font (that's a fun name 😃).

5] Featured Username
So, with the Cent Spotlight showcasing specific users, I figured you might as well feature them in the image itself! I kept a similar blue color to the native Cent user-mention color scheme.
If, however, you prefer to not have the name included, here's a clean version: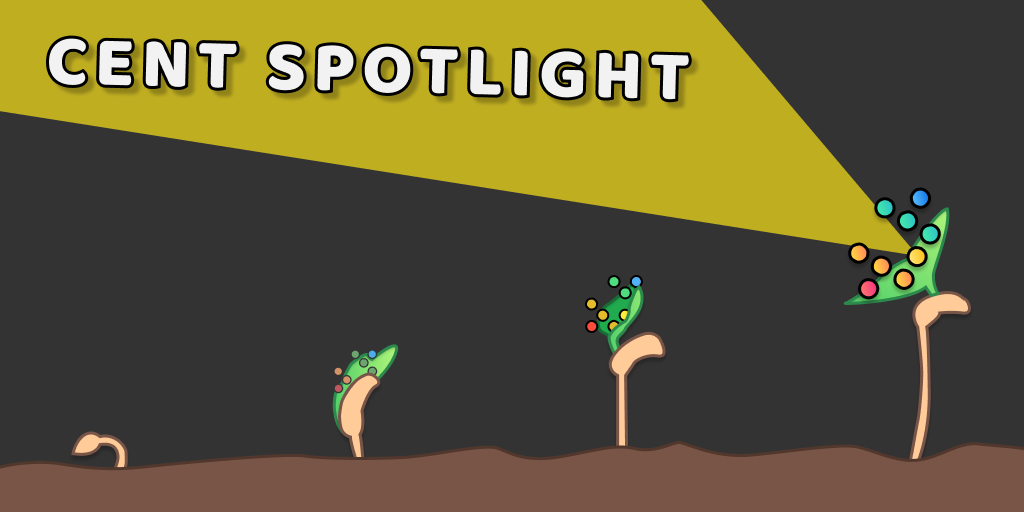 And the gradient-BG equivalent: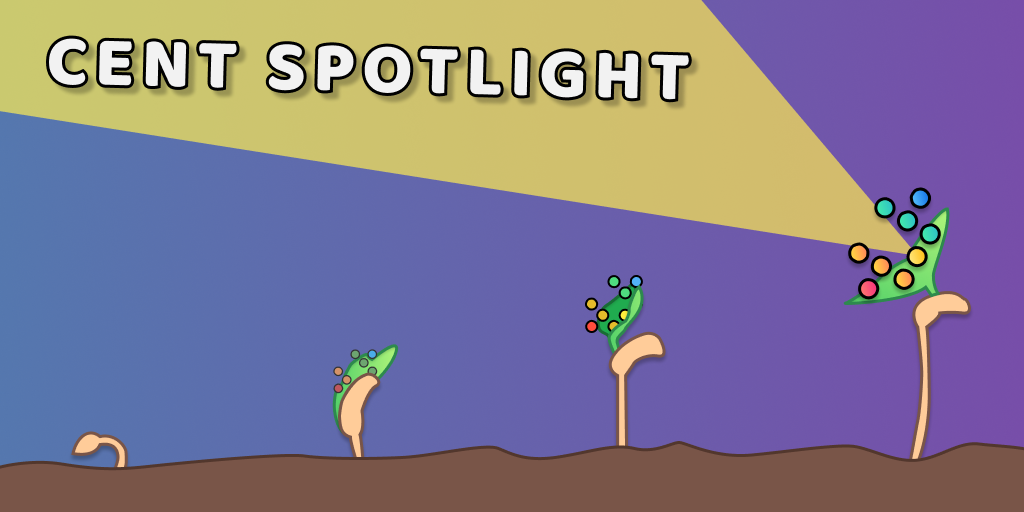 6] Misc. Wrap-up
Welp, there's no point in making this post too long, so I'll start to wrap it up here.
Here's a fun look at my final Figma workspace: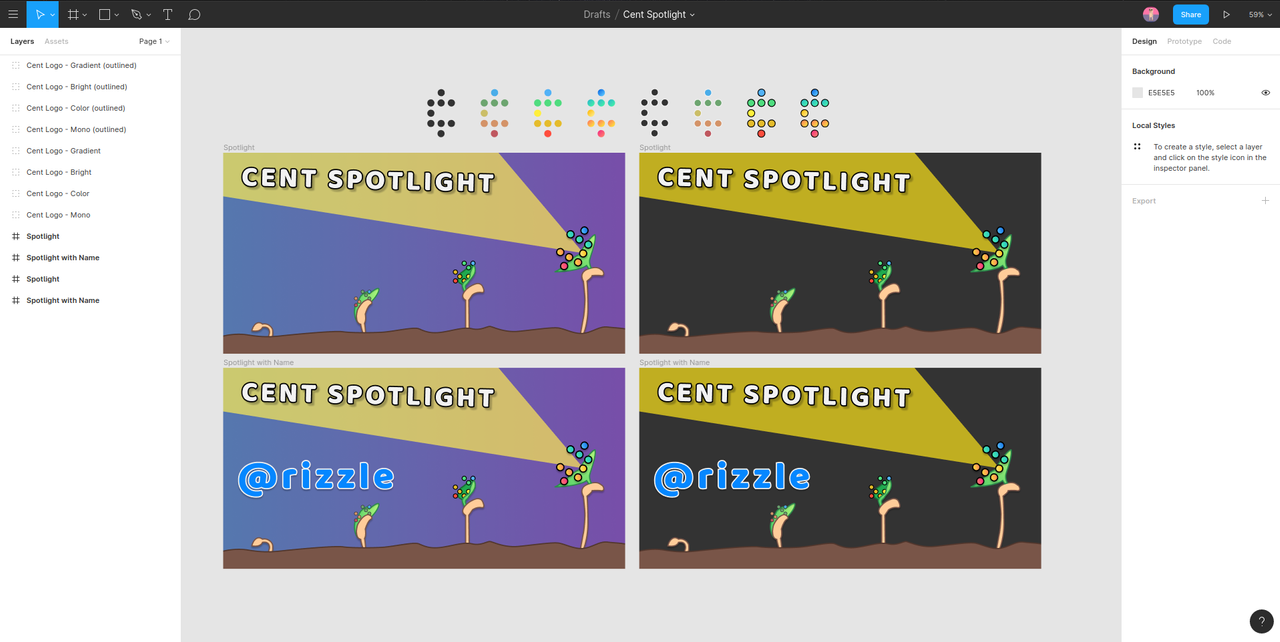 Let me know what you think! I'm open to feedback, criticism, pointless conversations, etc.

YUP!
That's it. That's the post!
Hoped You Liked It! Take Care! :^)