$90 dollars of crypto, 90 days of tracking

We put $90 into 9 different cryptos, and are tracking how they perform over 90 days. Many people say crypto is dead. Is it? Let's find out if it's still possible to make money simply by investing.
🔎 Tracking & Stats
crypto_90x90 officially launched November 1st, 2019. Even though it's in its early stages, it already has performance tracking built right in.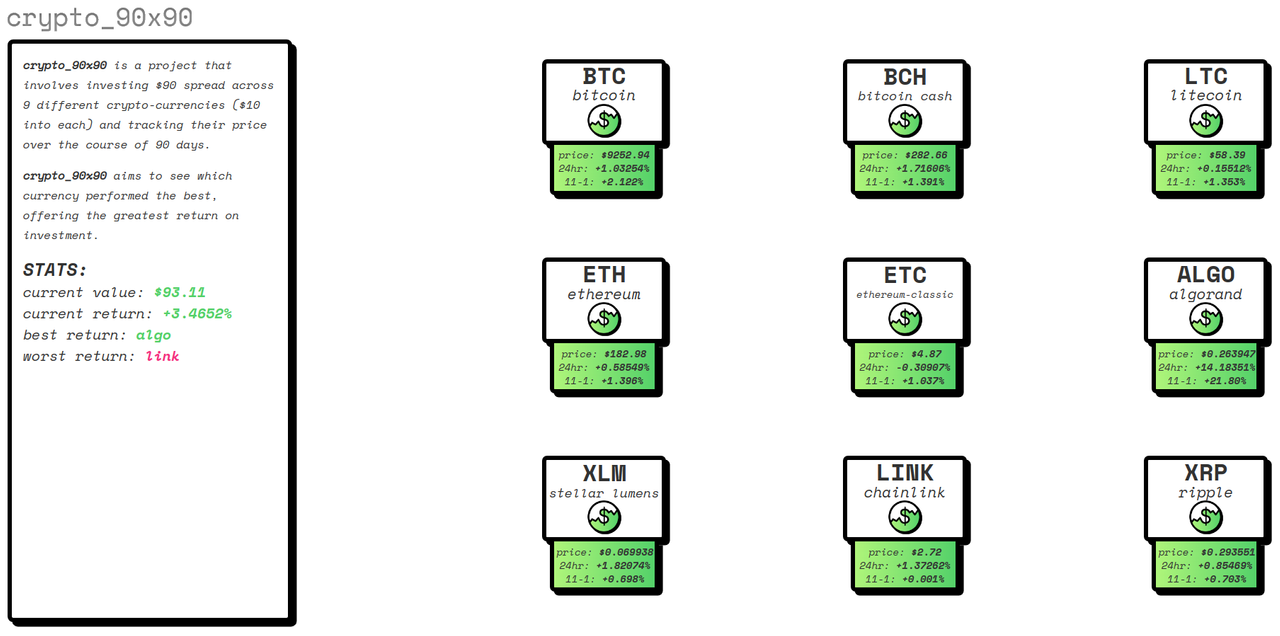 tracking & stats, right on the homepage
From a quick glance, you'll be able to see how each individual coin is performing, as well as the overall portfolio health.
📈 Coins Bought & Tracked:
BTC - bitcoin || BCH - bitcoin cash || LTC - litecoin || ETH - ethereum || ETC - ethereum-classic || ALGO - algorand || XLM - stellar lumens || LINK - chainlink || XRP - ripple
💰 How I Choose The 9 Coins
Believe it or not, I'm not here to shill you my favorite coins. The reason we've invested into these specific nine, is simply because these are available to buy right now on Coinbase (with the exception of ALGORAND, which requires an account on Coinbase Pro). Coinbase is by far the simplest & easiest way for normies to buy crypto, so we think it's a good representation of how an average person can quickly invest into cryptos.
🔮 What's In Store For The Future Of crypto_90x90
🔜 news ticker
more features
more analytics
email newsletter & daily social media updates
crypto-strategy guides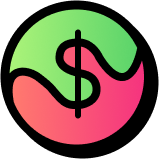 Anything You'd Like To See Added?
Let me know in the comments!