---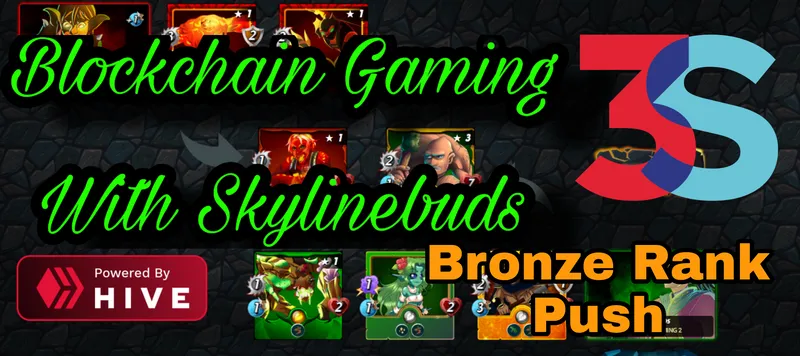 Play2earn Blockchain GamesSplinterlands
I am very happy with the show yesterday, We had a nice active chat on vimm, I am happy for that as I hope to grow the show over on vimm. I had some small issues it seemed at the end of the stream while it is actually why I had to end the stream.
With the top 300 broken and almost making the top 200, I am happy but the competition is getting hard, I am going to keep pushing this season and see but I may have to play more than once a day.
Battle
The battles were pretty easy but we ended up having a couple of good ones, I meant to save the links of the fatigue battles but they never saved 😡.
I will share a couple of other battles from the day below.
https://splinterlands.com?p=battle&id=sl_da2b20e6a509bc316ad1c518b159908e&ref=skylinebuds
https://splinterlands.com/?p=battle&id=sl_1cef5ca3b289ec731de1a0880e2ae607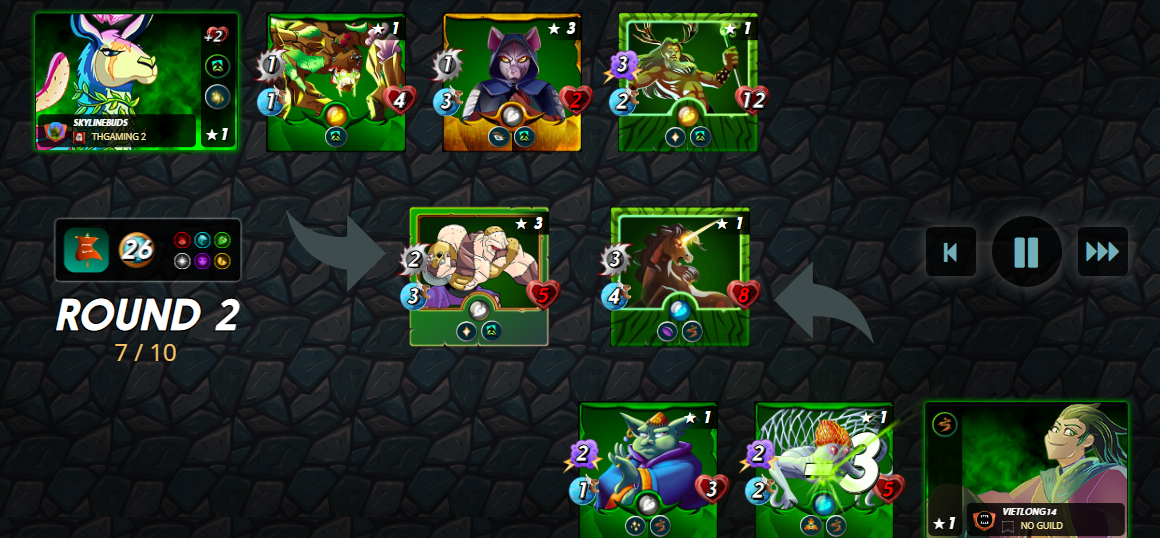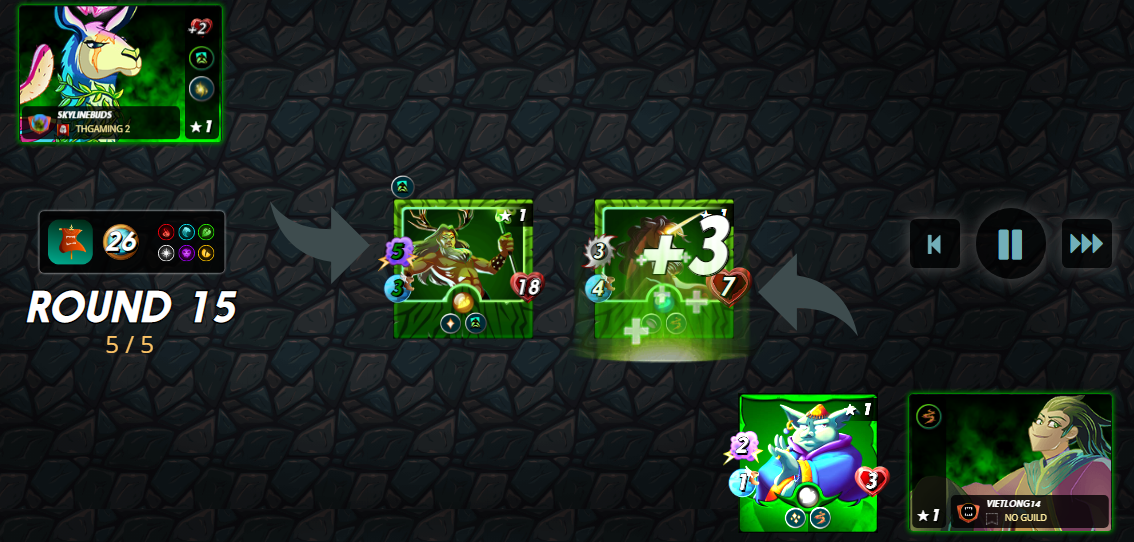 The reward I got today was a common card, I think it has been a few days since I got a reward card. I mean a foil or legend would be nice but hey a card is a card.
Other Hive GamesRising star
Still grinding to hit that level 55, I am close to hitting level 50, this won't really get me much extra so I am in that spot of grinding. I am still working on getting more starbits to get to 1 million. I mean this is a long-term goal but slowly happening.
I was doing smaller missions today but I am thinking the best is longer missions for starbits and for XP.
Day Cards Skill Fans Level Starbits 1 48 2986 1285 47 10867 2 48 2986 1285 47 11730 3 48 2986 1285 47 13730 4 48 3009 1285 47 14100 5 48 3045 1285 48 12730 6 48 3059 1285 48 13500 9 56 3059 1285 48 13500 10 56 3112 1355 48 15000 14 56 3145 1366 48 16730 16 56 3294 1445 48 7000 22 65 3376 1480 49 14000 23 65 3376 1485 49 15000 Wax Games
I am looking to add more to my game list if anyone has any tips on low entry games please let me know.
Beast Garden
I was not able to play on the video as I was on the laptop, I did play a match today and checked the auction.
The auctions I lost, But that is fine I will keep trying to get in on some other ones.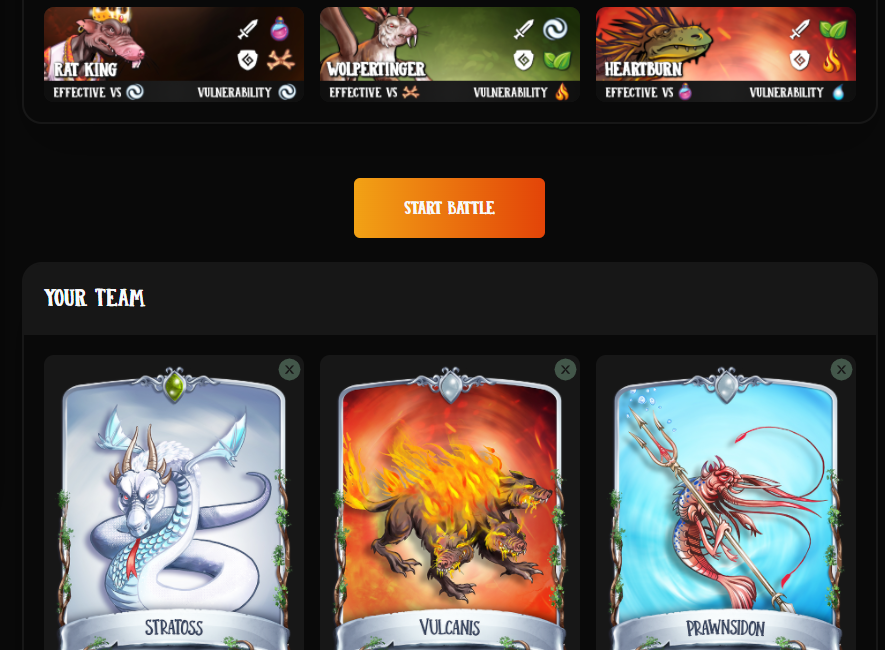 I was able to pick up the win in the one battle I did, As I have said before I am hoping to get more beast to be able to play more battles a day and earn more alpha.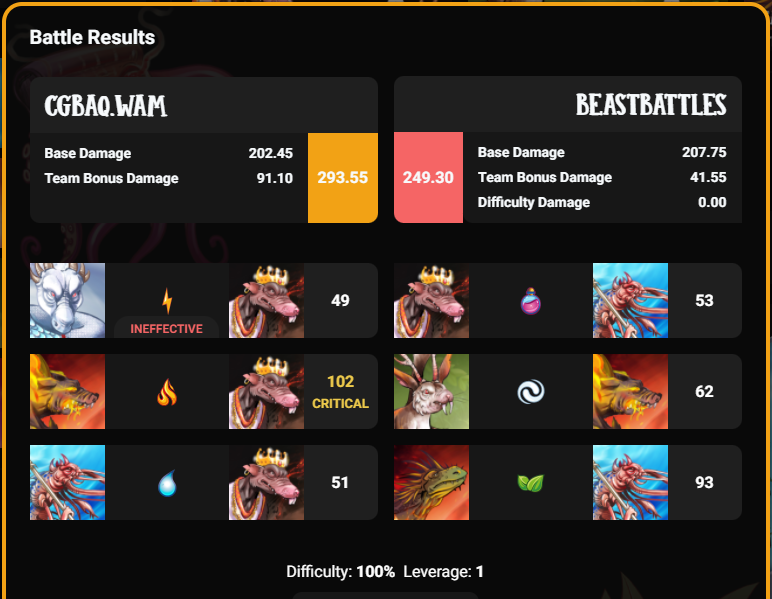 Check it out below
THGaming discord
Sub to support on other platforms -
Youtube
Twitch
https://www.vimm.tv/c/skybuds-gaming
Support the Channel -
Here is the weekly schedule if you want to come and join us live,
Play2Earn With SkylineBuds is on https://www.vimm.tv/c/skybuds-gaming
Mondays - 10:00 am - 12:00 am EST
Tuesdays - 10:00 am - 12:00 am EST
Thursdays - 10:00 am - 12:00 am EST
Fridays - 10:00 am - 12:00 am EST
Saturdays - 10:00 am - 12:00 am EST
Sundays - 10:00 am - 12:00 am EST
I also try to get on every night to play some Nintendo switch, Not always with voice but I am working on that
daily contest post can be found on this account, come join
https://peakd.com/@skylinebuds-weed/
---
▶️ 3Speak