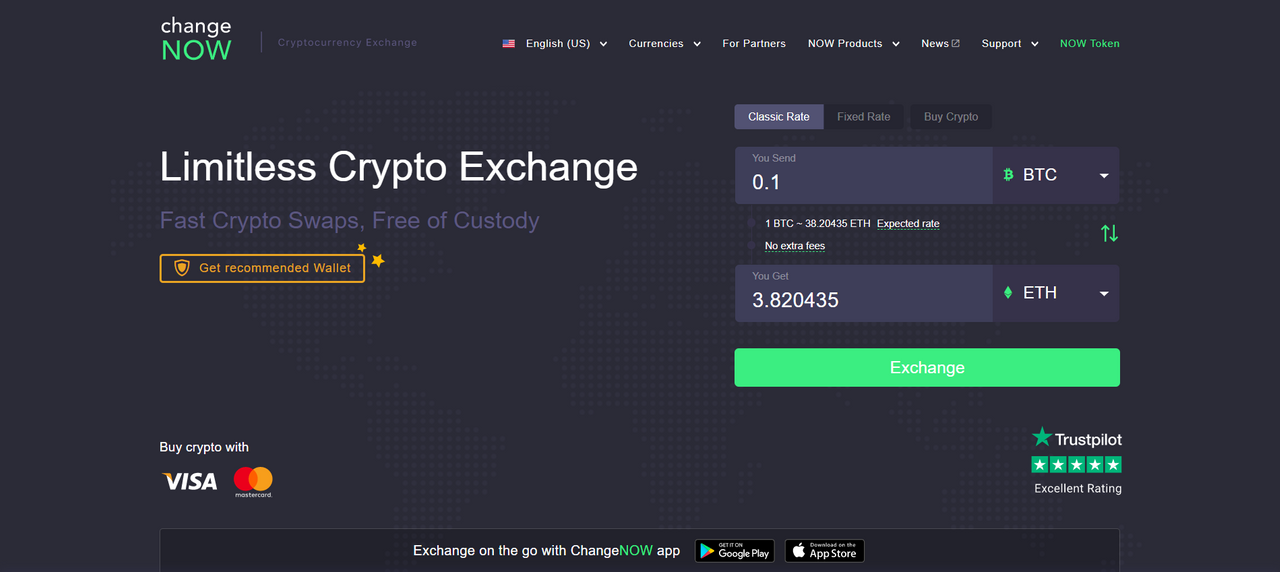 Hey! If you are still going through all those hassles trying to buy cryptocurrencies, then fact is; you're doing it the wrong way…or the hard way at least. Alright, maybe you don't get it right, but you could save yourself some stress and do it the easier way. They say 'shortcuts always come with sidecuts', but that hasn't always been the fact, this is another deviation from this regular assertion.
I get it, cryptocurrency swap service is a regular concept in the crypto space and you could easily name a couple of other platforms offering similar services, you may have a long list, but it's futile when they are not really as effective as you wish. ChangeNow is another cryptocurrency swap service built with the enthusiastic cryptocurrency investor in mind.
a super easy swap gateway!
One of a kind, ChangeNow moves steps above normal cryptocurrency swap service and transcends the regular idea of a 'quick swap' service. Cryptocurrency swap services makes cryptocurrency exchange much easier, with ChangeNow, it not only gets easier, it also gets exciting…and rewarding.
That's a whole lot of talks already! My bad, I'm found of 'beating about the bush', let's get to it already! You must be curious, like 'what's the buzz about?' I'll take you through…
A convenient and Trustable cryptocurrency swap service.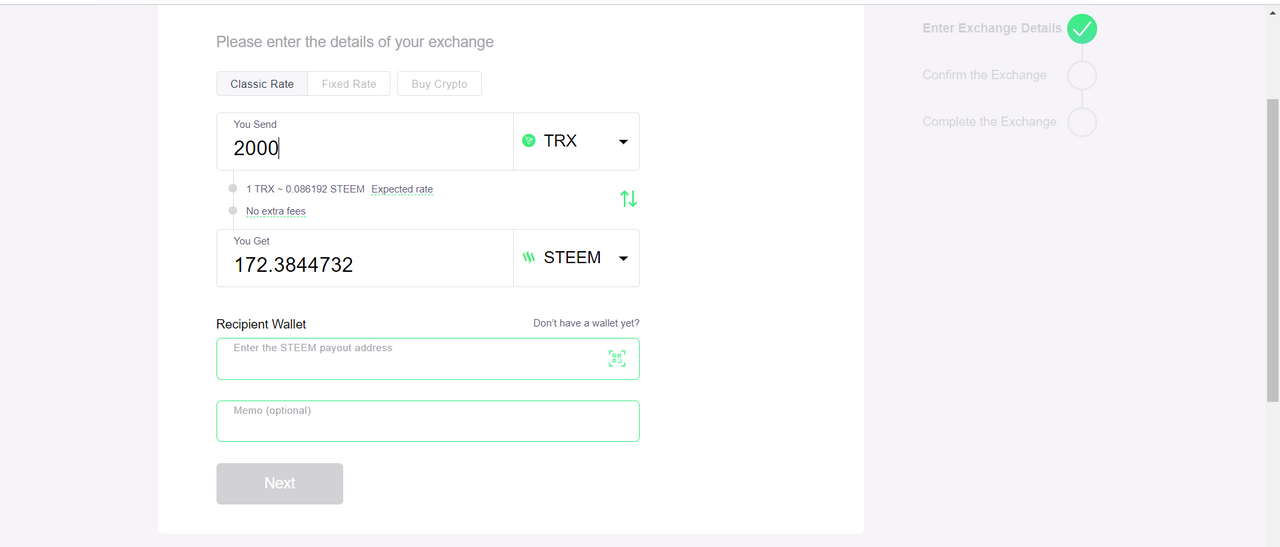 Buying cryptocurrencies from custodian exchanges could really be a nut to crack. Despite the fact that contemporary custodian exchanges are furnishing their services to simplify using their platform for routine cryptocurrency swaps, one would still opt for an easier alternative…if they exist. The stress of creating user profiles on cryptocurrency exchanges is a huge turn off for cryptocurrency enthusiasts, especially when you're addicted to the idea of 'doing it faster'. For exchanges requiring KYC verification, this burden is multiplied.
One would still opt for an easier alternative…if they exist.
Yes, they exist. 'It' exists…to put it right. ChangeNow presents an avenue for cryptocurrency exchanges to happen on 'personal wallet levels', taking away the need to create accounts on exchange platforms and creating a super-convenient option for buying and selling cryptocurrencies.
Using the ChangeNow there are only two requirements, the cryptocurrency you wish to swap (of course!) and a recipient address. Having initiated a swap activity on the activity and transferred the cryptocurrency you wish to exchange to the provided address, ChangeNow handles the core aspects of the exchange and transfers the exchanged cryptocurrencies to the wallet whose address you provided. ChangeNow integrates with the best custodian exchanges and provides the best rate for your swap.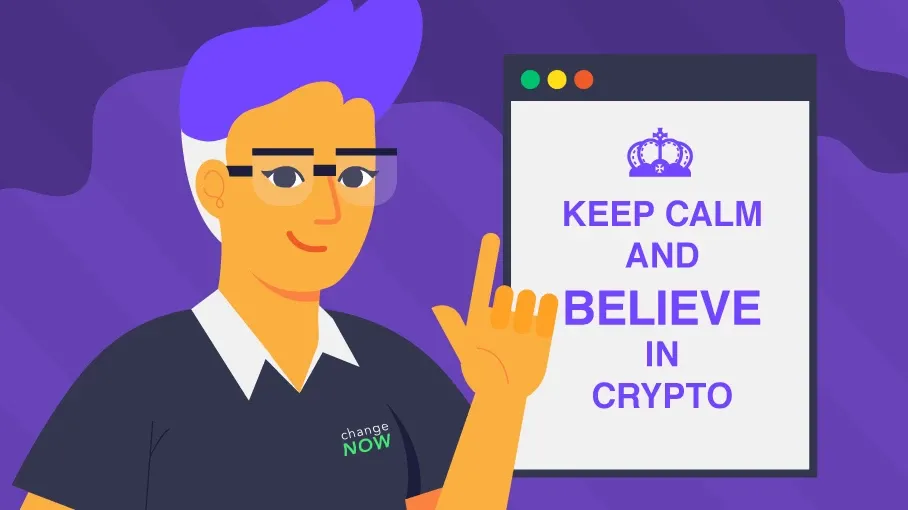 believe in changeNow!
Cryptocurrency exchange has never been this easy! The swapped cryptocurrencies are received instantly, however, delays always results due to blockchain confirmations and the speed of the recipient blockchains influence the speed of the swap. ChangeNow hastens this by allowing fewer confirmations before executing the swap. For very fast blockchains, swaps are instant and swapped coins are received almost immediately.
A tokenized ecosystem.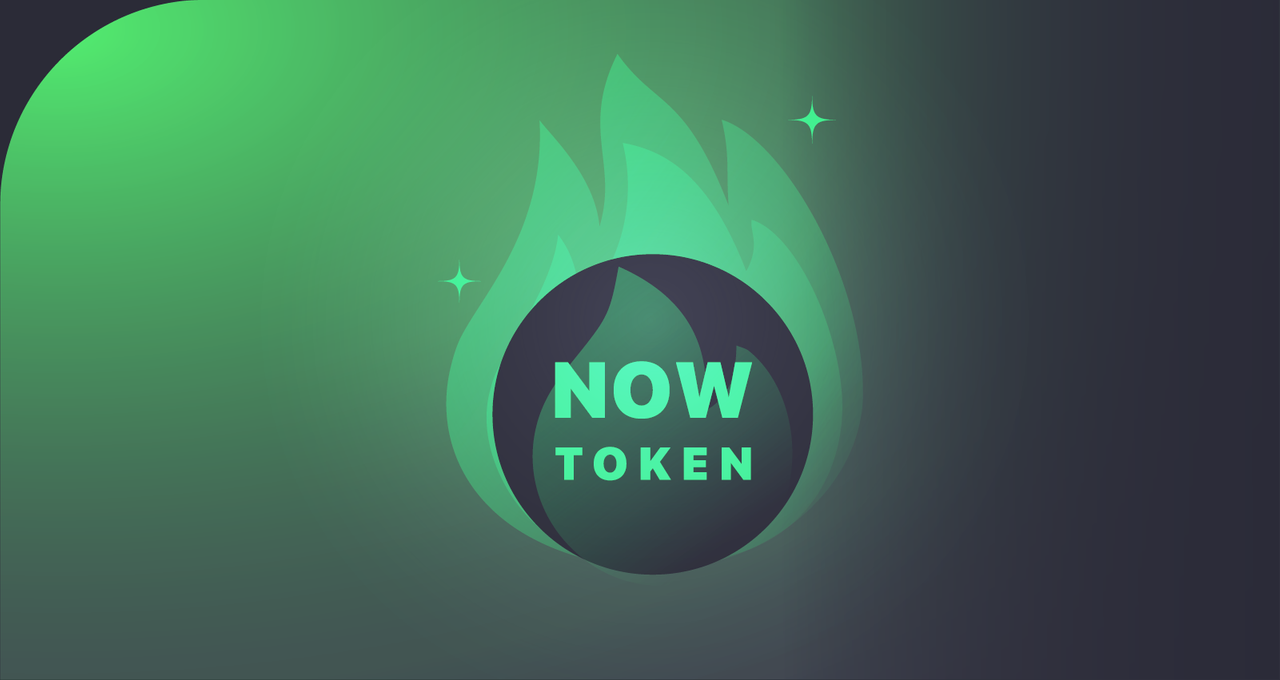 ChangeNow introduces a tokenized economy, the first of its kind for instant cryptocurrency exchanges, the NOW token is the utility token of the ChangeNow instant exchange platform. This token is used to obtain certain services of the ChangeNow exchange platform, this includes;
• Better exchange rates
• Faster customer support
• Special offers in all NOW services
• Voting for asset listing
• Prizes, raffles, and promo campaigns
• Better affiliate conditions
With an initial supply of 200 million NOW tokens (100million tokens on the ethereum blockchain and another 100 million tokens on the binance blockchain), the NOW token is committed to the development of the ChangeNow and is backed by the activities of the platform with great tokenomics which makes it one to look out for.
The ChangeNow team hopes to burn up to 50% of the total supply of the Now token leaving only a 100 million token at the end of the deflation. A good portion of the Now token is reserved for the development of the platform and the rest distributed to early investors, 60% of the total supply has been distributed as airdrops. Now token currently trades on IDEX and Binance Dex.
A 'you first' platform.
Cryptocurrency activities could be tricky and for first timers using any service, it could be a tedious process even seasoned users do encounter few hinges while using a platform. ChangeNow considers the users first and from the product design to the service execution, the customers are put first. The ChangeNow platform was designed to suit the understanding of the users and with a simplified user interface, one can easily decipher certain processes for major activities on the platform. ChangeNow was built to serve the noobs and the experts.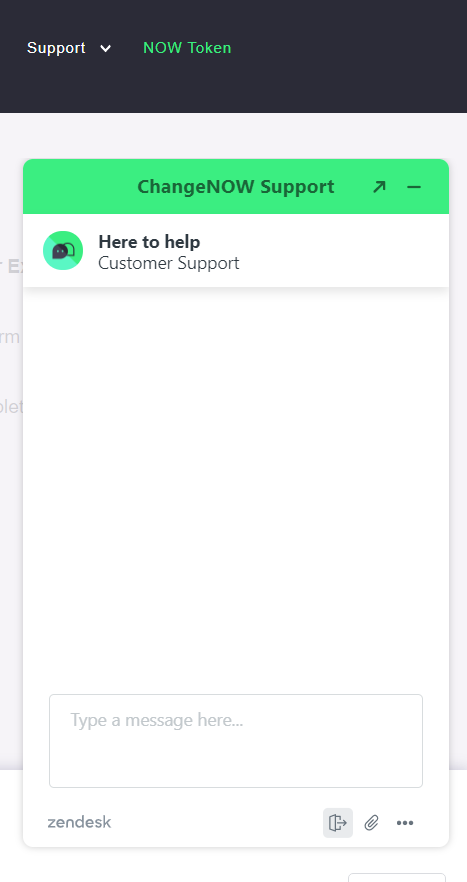 In case of any confusions, enquiries or complaints, ChangeNow customer service is a very responsive one and is dedicated to sorting customer issues…on time. ChangeNow ensures the safety of the users' assets and ensures does not hold the user's funds in its custody. Swaps are conducted instantly through the best available integrated exchange.
Despite being a relatively emerging platform, ChangeNow have reinvented the instant swap service and have added more colours to our usual impression of what a cryptocurrency service looks like; smooth, refined, tokenized and made with the user in mind, a concept which portrays the virtues of the blockchain technology itself.
Rewards for active involvement
For influential cryptocurrency enthusiast, getting others to be a part of any activity in the crypto space is a daily routine. However, it is not common to be adequately rewarded for this contribution. Like I said earlier, ChangeNow is a rewarding platform, not just due to the convenience it gives its users, but also real-time rewards to influential users who encourage others to use its services.
ChangeNow affiliate program rewards users for inviting others to the platform. This presents mouth-watering rewards to participants and a couple of other privileges which makes it a rewarding adventure. Getting paid to share your good news? That's like a 'get paid for drinking coffee' program!
Visit ChangeNow and join the affiliate program to start earning for your referrals.
Impressed?
VISIT CHANGENOW TODAY and experience a super convenient swap service