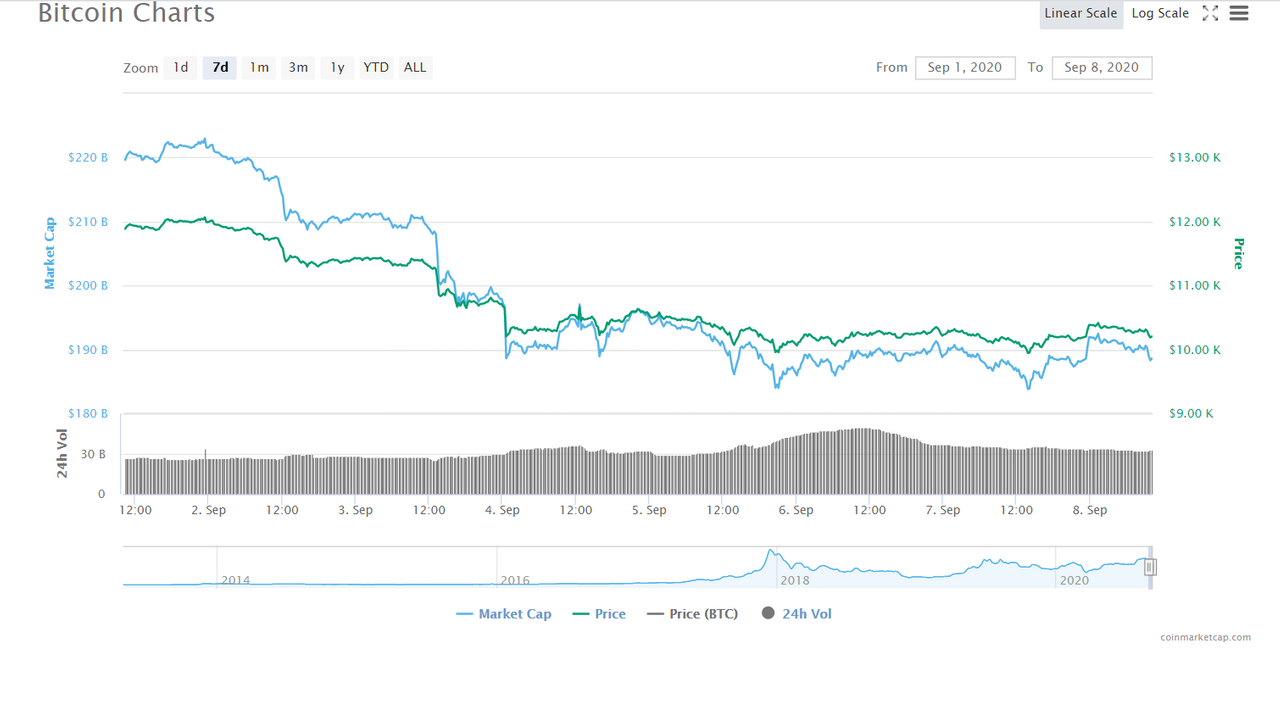 BTC 7days chart
It's really hard attempting to guess how anyone feels about anything, but for cryptocurrency owners who simply stack their investments in their personal wallets and hold on for dear life, it must have been a pretty rough weekend and probably some hangover from that steep fall. Well, I can't strongly say the same for active traders. If you did short 70% of crypto assets over the weekend, then you must be on some good gains, else…
Alright, sorry for your loss, good job if you did get some profits from those sad looking charts, but either way, it's been a turbulent week. In a previous post, I cited certain reasons why the crash was expected and why this shouldn't be a huge surprise to anyone who has been part of the cryptocurrency and blockchain revolution for a couple of years now:
Taking a look at the price drop, one would wonder how and why it happened. The signals seemed healthy and personally I imagined the total cryptocurrency market capitalization hitting $400 billion, but that might be a dream for later time. Away from the crypto space, certain mainstream interests in cryptocurrency creates a very enthusiastic environment and, what a time to be in the crypto space. The crypto space seems to have recovered from the effect of the corona virus and it will be hasty to suggest the drop was caused by the pandemic once again, this is actually not the case.
Guess I was right to an extent about the predictability of the price crash, but one thing was different this time around as opposed to other price crashes during the last quarters of the year but it is hard to say if we already hit the bottom for the year or we are sitting on a time bomb. A price retracement of this kind is always bound to happen. Probably things will get going from here or even drop further, time will tell. Even though this price drop is peculiar, there are some auspicious takeaways this time around and something we could all look up to.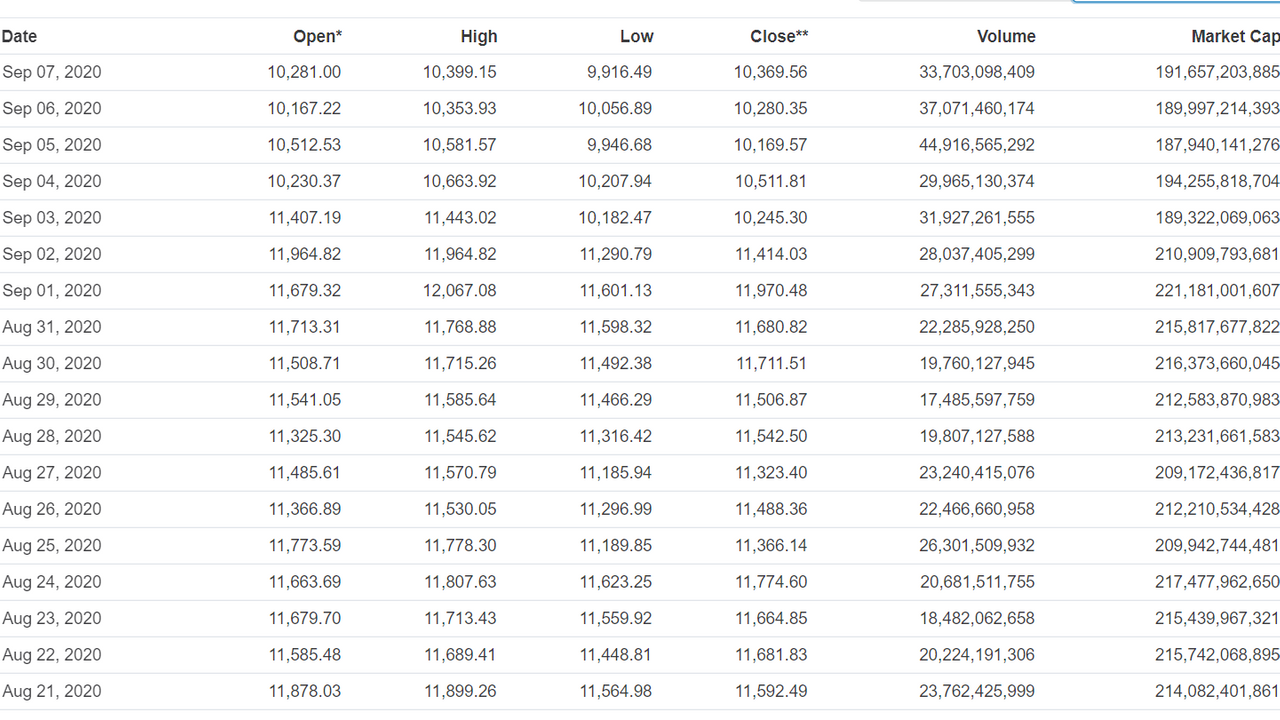 BTC price history prior to and after the recent crash
Prior to the crash of 2019, bitcoin and other cryptocurrency have built some huge momentum and pulled off some huge price gains, however, that wasn't meant to last so long as the prices came crashing. Starting from the closing weeks of September 2019, cryptocurrency prices entered a steep fall and one which never experienced a recovery till it hit its yearly low of below $6,500. Scary right? But that's even better than the crash of 2018 which saw bitcoin price go from below $6,600 to a yearly low of $3,200. And your guess is as good as mine, altcoins performed way worse during these times.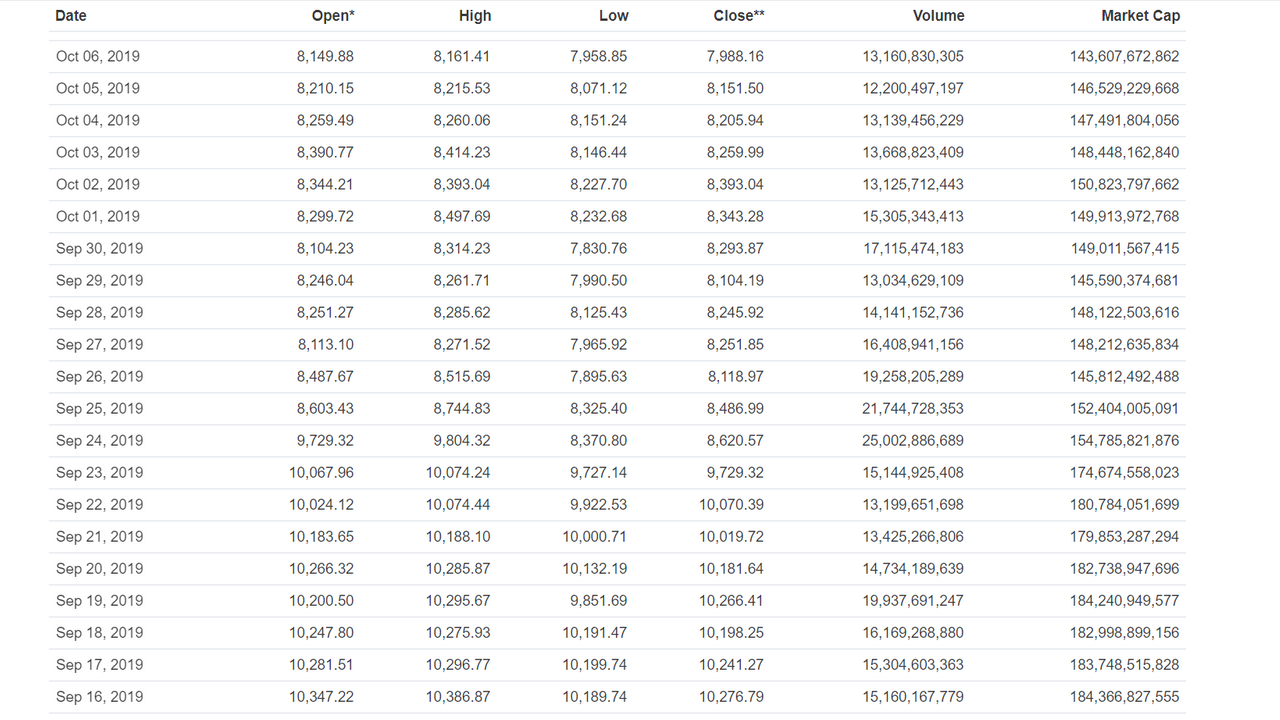 BTC price history sequel to the 2019 crash
If you have been around throughout these events, then the crash of 2020 brings in some very good omen, not only did it come earlier, it seems to be just a graze in the skin rather than a direct hit as cryptocurrencies are set to bounce back real big.
At the peak of the crash, total cryptocurrency market capitalization was just over $313 billion which represents about $77 billion loss from its peak, however cryptocurrencies have shown strong momentum since then with the total market capitalization swinging between $325 billion and $335 billion and bitcoin staying above $10,100 after recovering from its $9,800 low.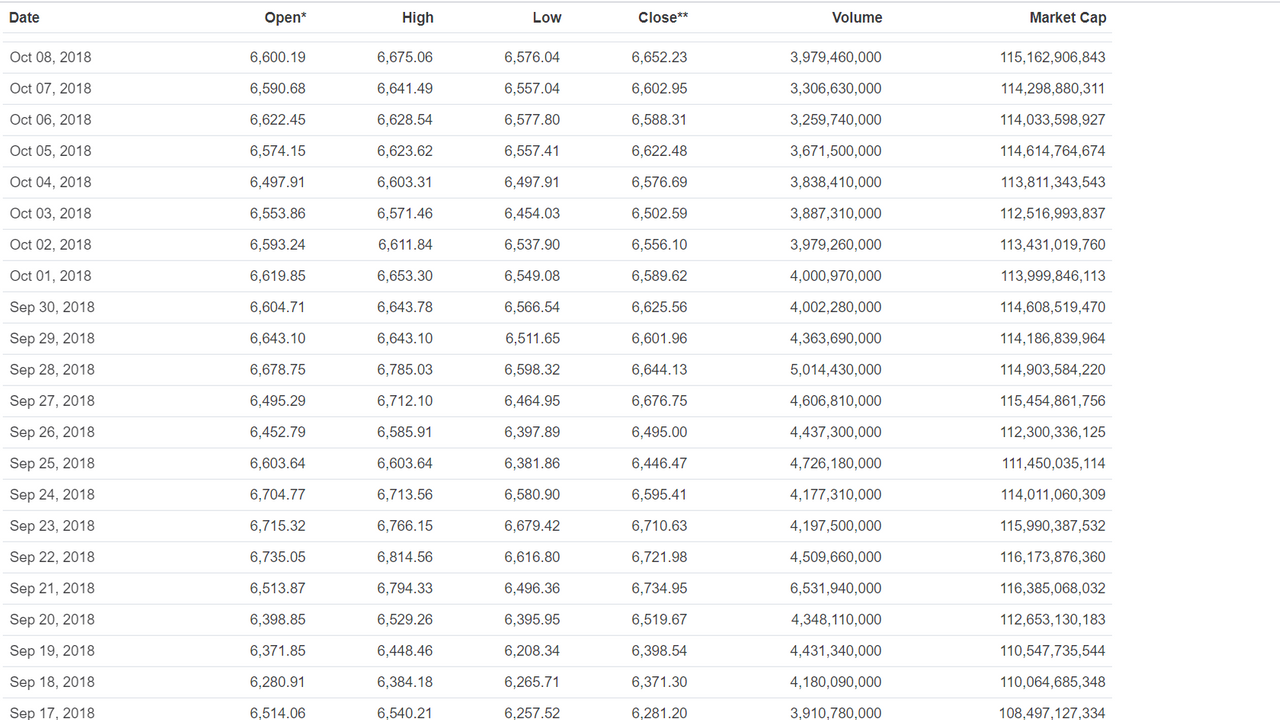 BTC price history sequel to the 2018 crash
The recovery looks really healthy as bitcoin alongside numerous other cryptocurrencies have formed bullish divergences and very good support, showing signs of market stability and greater momentum building up and the market fundamentals looking healtheir than what we had the previous year.
Cryptocurrency investors are still bullish on Defi despite the drama surrounding the concept, okay, I heared some chef ate up his sushi, and noodles are recovering after some hellish ride to $0.04 from $6. The sushi guys seems to be rebuilding their food store, and even the yams are getting diversified and people keep YEARNing for more in the Defi space. Well, that's some good news.
Elsewhere, certain other altcoins are doing great as regards price sustenance and technological development, past years haven't been this strong, guess we have certain things in control this time around, or maybe we have learnt some lessons from the past years and the urge to dump is dying off again. I guess so!
Probably we already hit the bottom for the year, it is very hard to say so, although it is really likely. The weekend's event certainly shook some weak hands and a good number of holders must have sold off a part or all of their crypto assets. The market still looks strong after that, with the weak hands trimmed, are we set for a lift off? Elon musk is not going to answer that for us, so over to you. Share your views in the comment section!
All images were obtained from coinmarketcap
Follow me on medium
Follow me on twitter
Take part in the ongoing Pascal coin writing contest
Trade cryptocurrencies on Vertex P2P exchange and enjoy amazing offers