Daily activity
Today I went out with my father, we visited the shopping centre again. In one shop there was offers but we didn´t find anything interesting for us. My father is lookign for a SD card reader adapter, because he has realized theirs don´t work on Windows 10. He´s in no hurry, so he´ll wait until he finds a good offer.
Today I´m happy because for the first time I´ve reached a top 10 post in @steem-ua rank. @steem-ua is an initiative that values every post and user with their own algorithm. They will upvote one of your post every week for every 25 SP you delegate, to a maximum of once per day (I think) They also pay rewards to bigger delegators. This is the awarded post
Mobile apps to earn money
I have tried some mobile apps to earn money and today I am giving you my review aout them. I have order them in no particular order.
Buzzbreak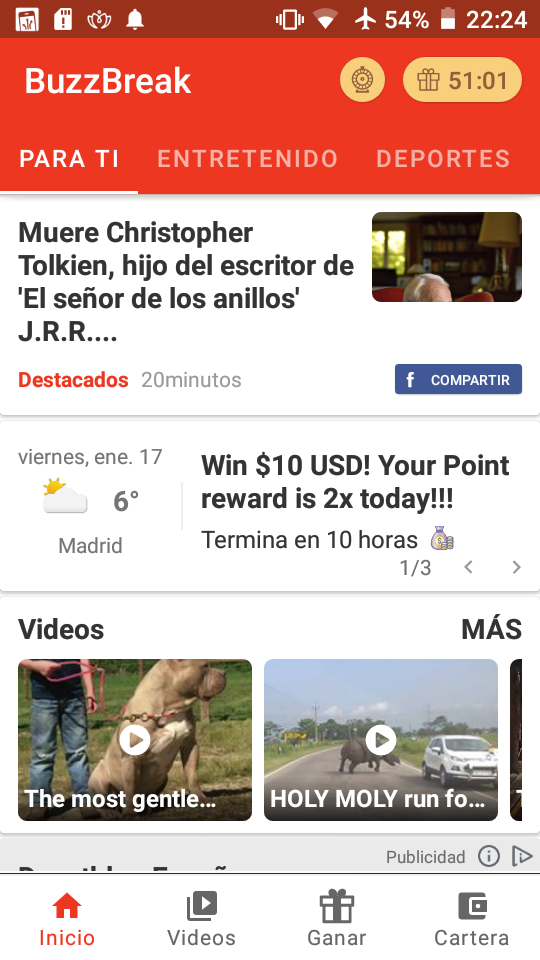 Buzzbreak is an app hat pays for reading news. It provides a dashboard with news from different online newspapers, but the compelte article can´t be read on the app for copyright reasons (they offer link to the original article, though) You can get rewards for reading, watching advertisements and completing offers and surveys.
The app does not pay much, I only recommend doing the daily log in and maybe watch a few ads. The only option for withdraw is PayPal and the minimum is 0,02$, that can be reached really fast.
Download BuzzBreak Use my referral code to earn an extra reward: B06995686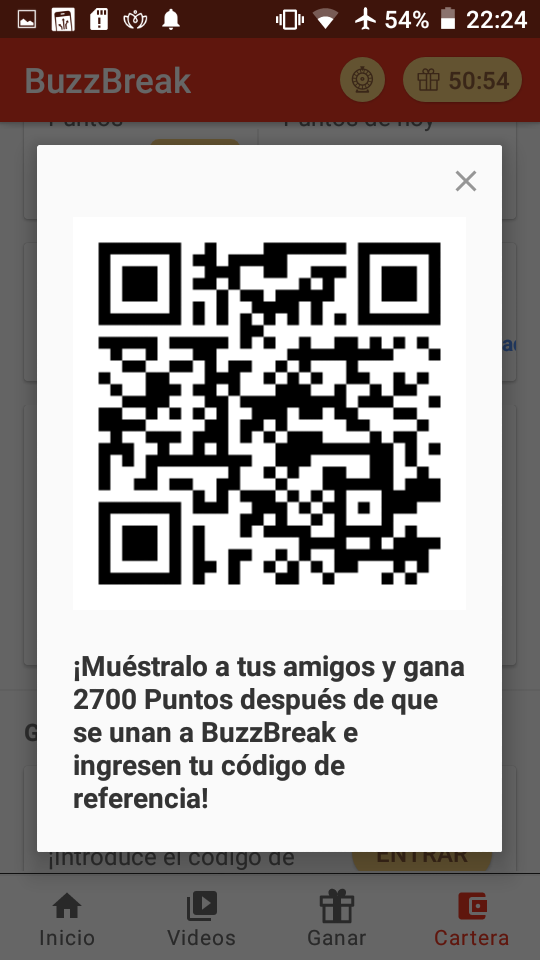 Electroneum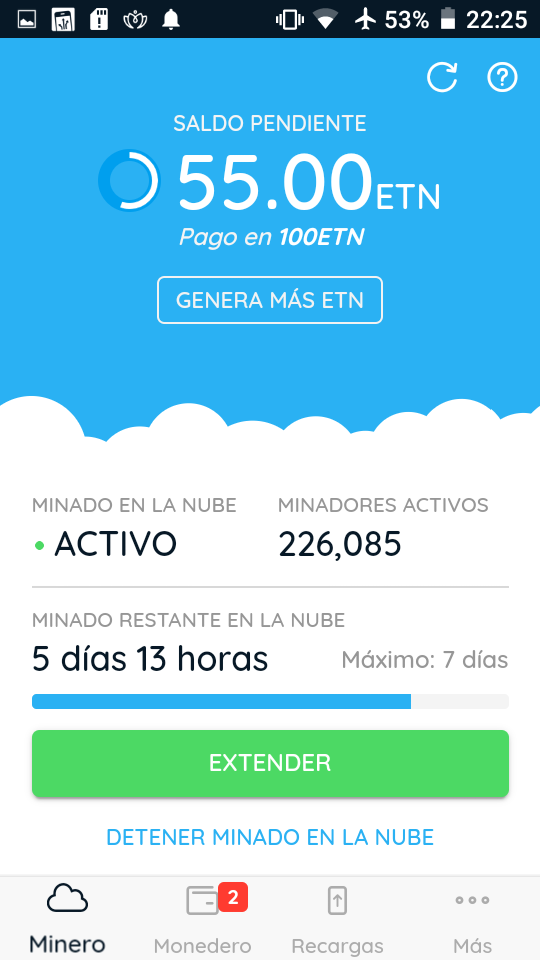 Electroneum is an app for mining the ETN cryptocurrency. The app does not consume resources and only requires verification every 7 day to continue generating cryptocoins. It can also be used to recharge your mobile data plan in Brazil, Nigeria, Turkey, Tanzania, Uganda and South Africa.
To get an initial bonus of ETN put my referral bonus DABB67 on the app or scan the QR code: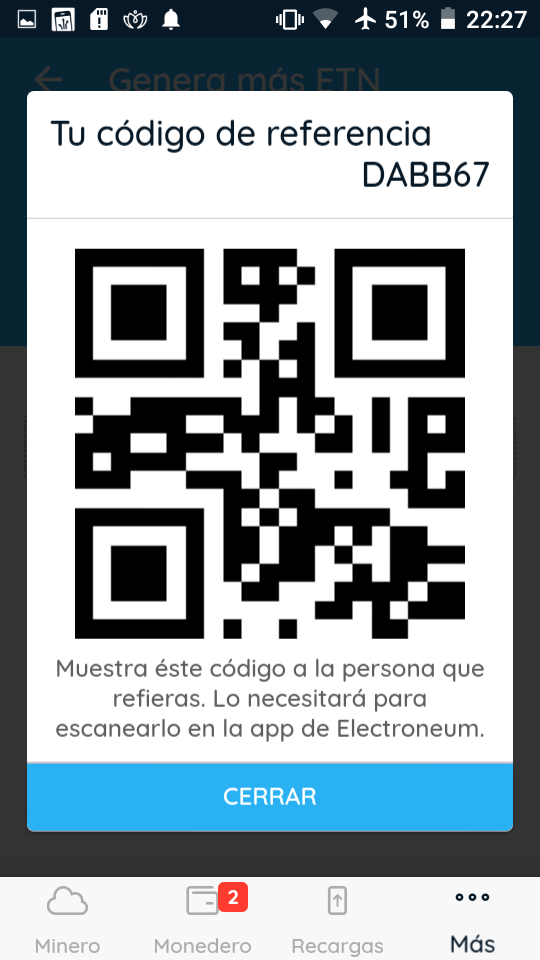 Download Electroneum for Android
Donwload Electroneum for iOS
Phoneum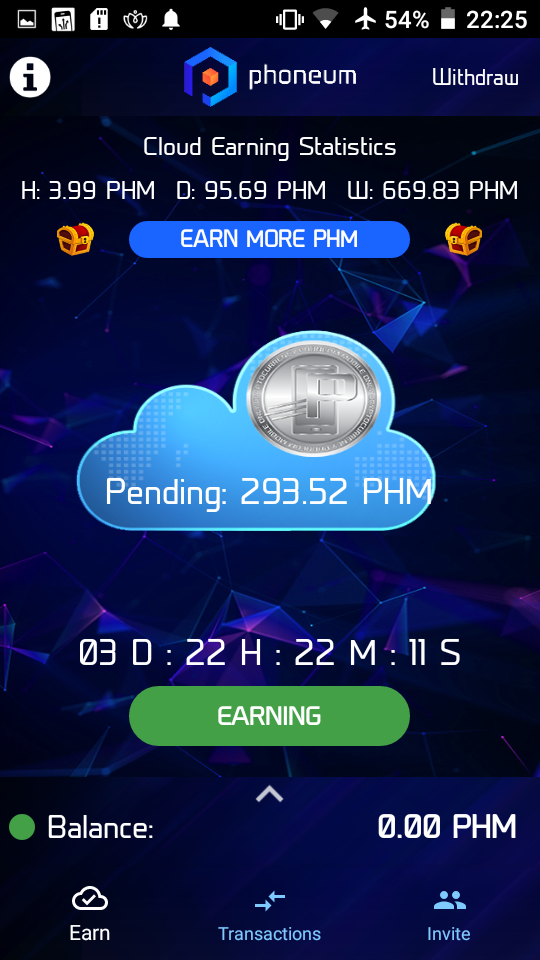 Phoneum is a clone of Electroneum. It works exactly the same way but it has been created recently. There is also a minigame app for getting PHM coins, called Crypto Treasuers, but I haven´t tried it yet, so I can´t recommend it.
In your smartphone use this referral link to install it. Open it one the smarthpone, because if you open it on a PC it shows the Crypto Treasures website, I don´t know why.
I have more apps to review, but I think 3 is enough for this article. Stay tuned for the reminaing options!
Thanks for reading! If you liked this post please consider leave a comment, upvote, resteem or follow



5822

Daily Activity, Shopping, Walking

Height
175 cm

Weight
82 kg