This week's Splinterlands Challenge of the Week was to showcase the Mycelic Morphoid from the earth splinter...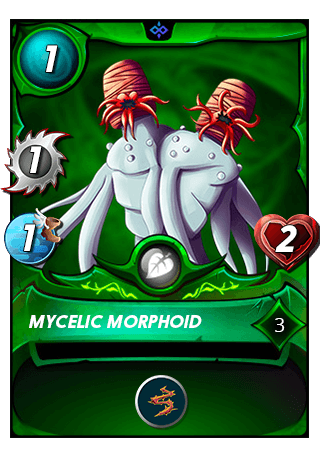 This is a useful low mana card, and for just 1 mana at L3 you get the thorns ability - although everything is low - 1 attack, 1 speed and 2 health.
The battle below features a Level 1 Morphoid, played with Mylor to give him thorns in a relatively low mana battle....
The Rule Set and Line Up
Mana cap
Standard Rules apply (Bronze League!)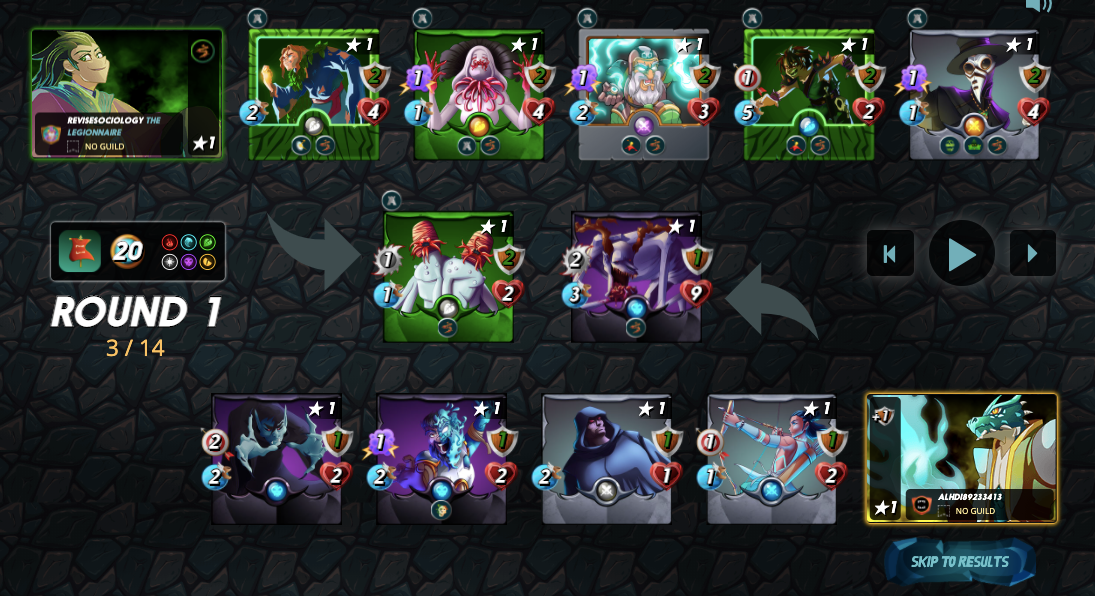 Summoner - Mylor
Mycelic Morphoid - not a bad tank with shields and thorns in a low mana battle...
Failed Summoner - A second tank, and some reflect too.
Queen Mycelia - keeping with the mushroom theme and giving me shields
Dwarven Wizard - snipe attack 1
Child of the Forest - snipe attack 2
Dr Blight - affliction.
Did my strategy work?
Beautifully, to see it in action click here!
Round 1 - OUCH - the Morphoid goes down towards the end of the round, at least he soaked up some damage!
Round 2 - Phew, I take out my opponent's second AND third cards thanks to my double snipe attack and their low health (well, it is Bronze league!)
Round 3 - The Summoner goes down but I take out his Tank, mainly thanks to cumulative affect of thorns (6 damage) then magic on top, nice!
Round 4 - I lose Queen Mycelia, and the shields, it was a toss up whether she went in third or fourth.
Round 5 - It's all over, I take out my opponent's final two cards.
How important was The Morphoid?
In fairness it soaked up an entire rounds worth of damage, dealt 2 via thorns and so that's not bad for one mana, but I can't say it was pivotal!
The combination of shields AND thorns AND double snipe was more like what won me the battle, snipe works so well lower down the leagues where low health makes it so worthwhile!
Final Thoughts: Mycelic Morphoid - worth buying?
For me it's a yes lower down the orders, even in Bronze you can get a buff, thorns, for only 14 (I think it is) cards - and that's damned useful for those low mana matches when the card is only 1 mana!
It's cheap for what it is ATM I think!
If you don't yet play Splinterlands, why not give it a go?
Anyone using my referral link will receive a free rare card!