This week's Battle Mage rule set challenge was Keep Your Distance in which melee monsters may not be used in battle!
Keep Your Distance general strategy....
Obviously you are greatly limited to no attack, magic and ranged attack monsters so this is probably going to take any sneak or opportunity strategies off the table as most of these monsters are melee (though not all).
Void shield springs to mind as an idea as I'd expect more magic, as would void and reflect against magic.
Or of course return fire for ranged.
It rules out the use of any melee buff summoners or thorns.
Other than that it's business as usual!
No melee battle exemplar
I didn't actually have any of this ruleset come up recently, so I've fallen back on a magic only, it's still no melee attacks!
The battle below shows a battle featuring the Water splinter in a comprehensive victory!
Mana and rulesets:
38 mana
magic only, so no melee!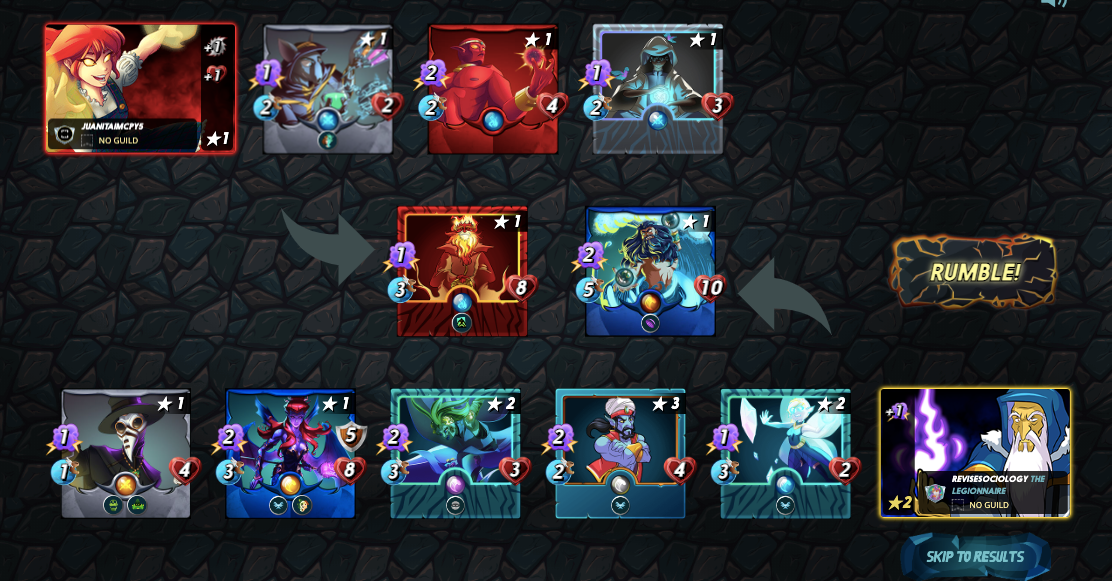 summoner - Alric for plus one mana
Osheanus - a decent magic tank with void
ice pixie - high damage for the mana
genie - a solid beta classic
coral wraith - magic sneak
runemancer kye- an awesome card with life leach
Doctor blight - a regular play with camo and affliction.
The battle...
round 1 - I rip through my opponent's tank straight away!
round 2 - it's all over - I smash through the remaining cards!
Final battle analysis
Honestly my opponent should pay for a better bot, why has it picked tarza when there are no melee monsters allowed?!?