Hello!
Yesterday while I was looking some interesting data about Blockchain in Glassnode Studio I noticed something quite strange. While the number of Bitcoin wallets that are HODLing 1 Bitcoin or more was increasing in a lower rate in the last years, the same number of Ethereum wallets has been the same since Janyary 2019!
See my yesterday Post talking about the Bitcoin wallets here.
This is really interesting to analyze, and I think this is ULTRA- BULLISH for Ethereum. I will try to explain you why.
100 Million Ethereum Unique Addresses!
According to Etherscan.io, there are now over 100 million unique Ethereum addresses.
As you can see the number of wallets are constantly increasing, anything indicates that this trend is going to stop in the short term.
In general terms we can conclude that the more Eth unique addresses the better, as more people will be able to transact in the blockchain. The wider adoption the better.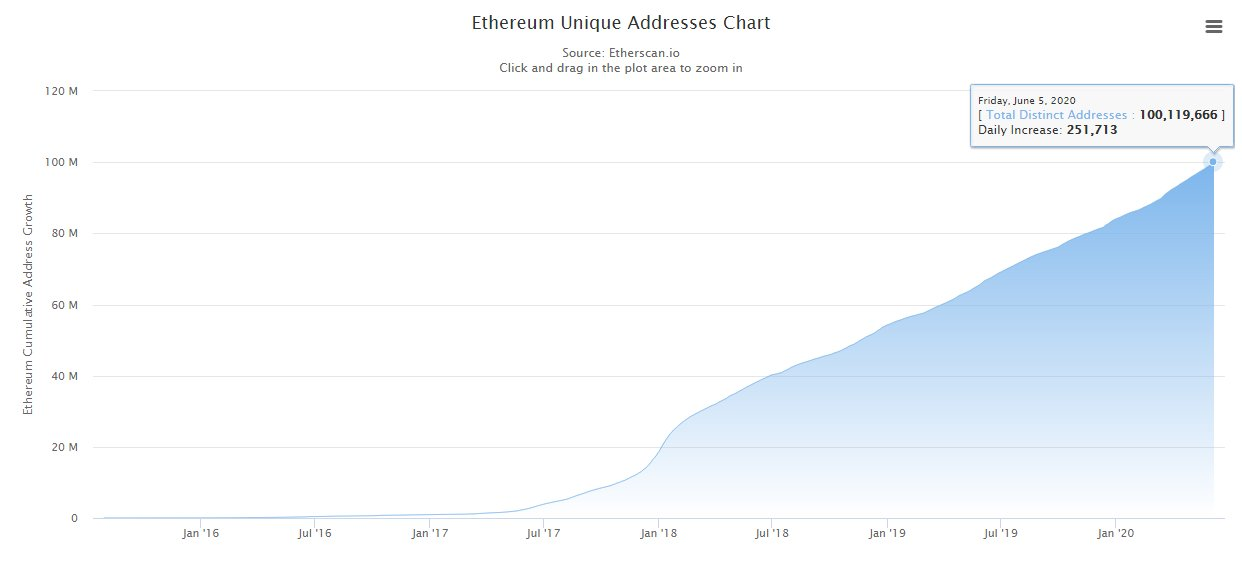 Source
But...
What happens with this addresses, are they HODLING Ethereum? Let's have a look.


Number of Ethereum Wallets with 1 ETH or more
Surprisingly the number of Ethereum Wallets with 1 ETH or more is flat at around 1,000,000 addresses!
It has not increased since Janyary 2019, and the curve is completely flattened.
Why this is Bullish?
If the number of Wallets keeps increasing at a steady pace and the number of addresses with 1 Eth or more is flat, it means 2 things:
Is getting harder and harder to HODL 1 ETH.
ETH is getting more distributed and decentralized.
The price has moved from 130$ to 300$ during this period of time and now is sitting to the 240$ range. If everything stays stable it is hard for me to imagine a situation where the price of ETH doesn't increase.
Time will tell if I am right.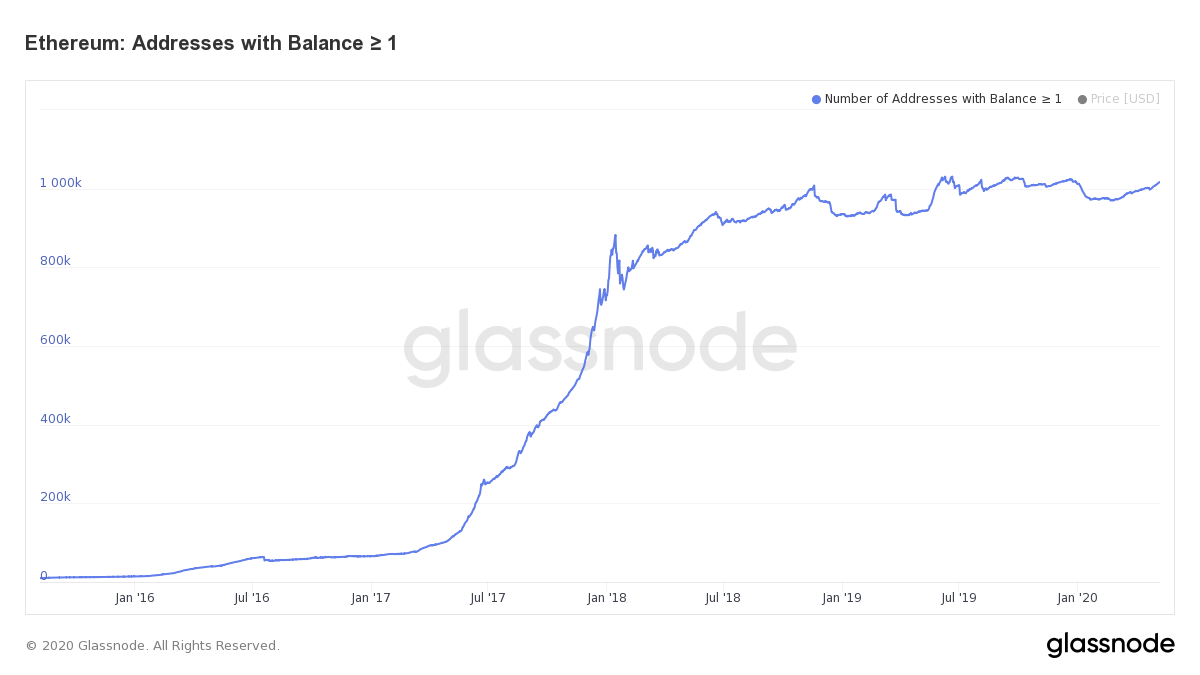 Source
Enjoy! 🚀