Hello!
This night I am finally going to see the last episode of the last season of Prison Break. It is a TV show, actually available at Netflix, that is about a couple of brothers that are in prison and their plans to escape.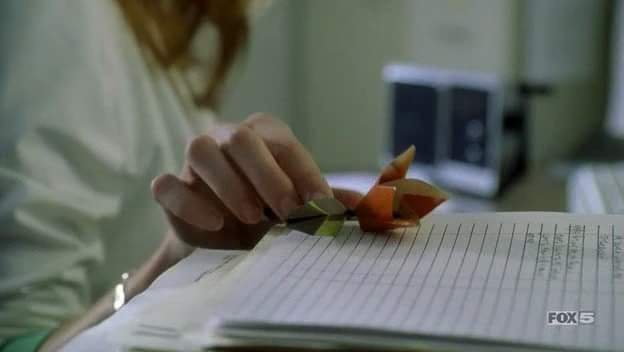 It has been my favorite TV show since it started in 2005. The first 2 seasons are awesome and then like almost all TV shows they start to decrease in quality.
I postponed to watch the last season for a long time and today I decided to finish it.
It is not the same it used to be but it is still interesting. The photo is from one of my favorite moments of the first season when Michael, one of the brothers give to the nurse of the prison a little origami rose. 🌹
Today has been really quiet and tomorrow will be the opposite, a walk in the morning and some basketball in the afternoon.
Enjoy the weekend! 😊
xxx