Hello!
I just noticed that Bitcoin has been above the 10,000$ mark for more than a month!
This are really good news because it is the 2nd longest streak in its history.
The last time it was higher was in late 2017 when the last bull run started.
When we cross the 2 month mark we will officially be on the largest streak. In my opinion this is a huge indicator that the bull market is starting, we should be ready for the take off 🚀.
I am still slowly buying some cryptocurrency with my paycheck as well as trading some of the hidden Gems (I hope so).
Here the chart shared by the user @CryptoWilfred in twitter: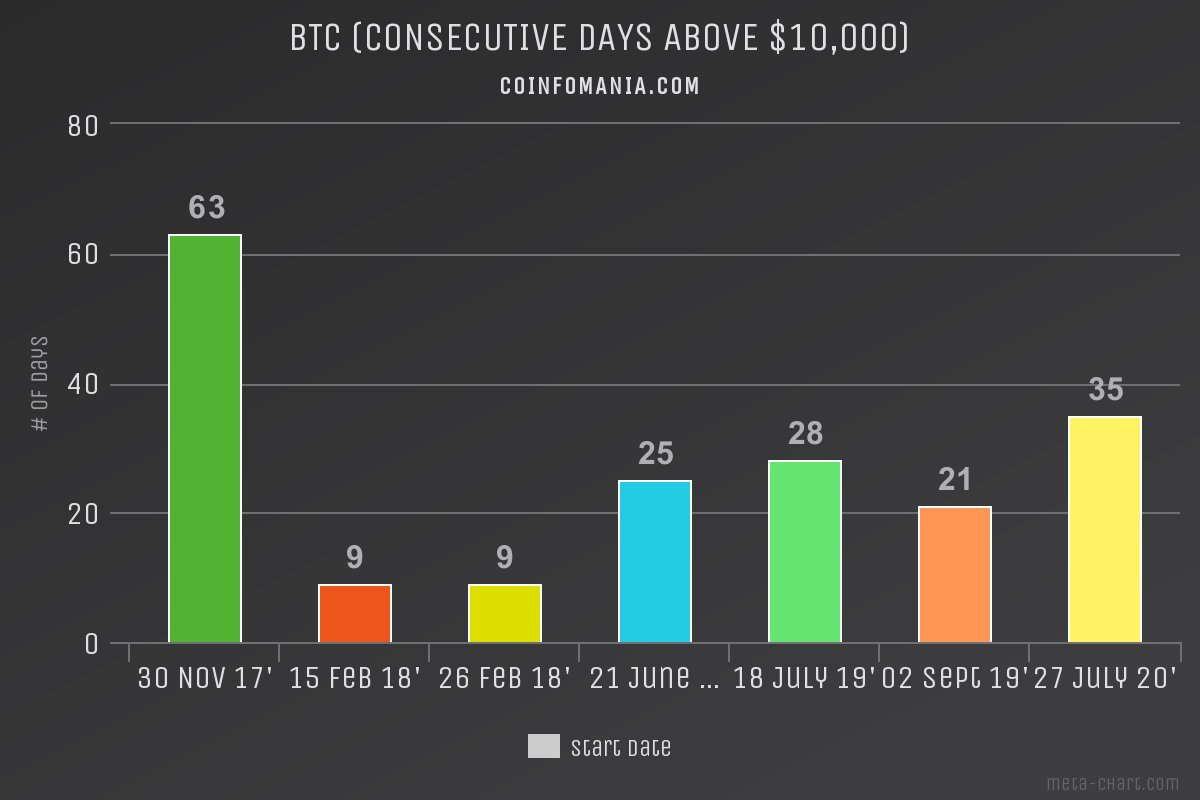 Source
By the end of this month we will be able to see the largest streak above 10,000$ if price manages to hodl above this level. This is closer than it seems...
Are you prepared?
Just a friendly reminder that things can be explosive soon. Don't forget to Dollar Cost Averaging with the dips and take profits when we rise to ATH. A lot of lessons were learned last 2017 bull run.
The infrastructure of the cryptosphere is more robust than in 2017, this time we could send the rocket far over the solar system. Nobody know how far it will go, but this time we have a 10 times better rocket than in 2017, don't forget that.
Enjoy! 😊
---