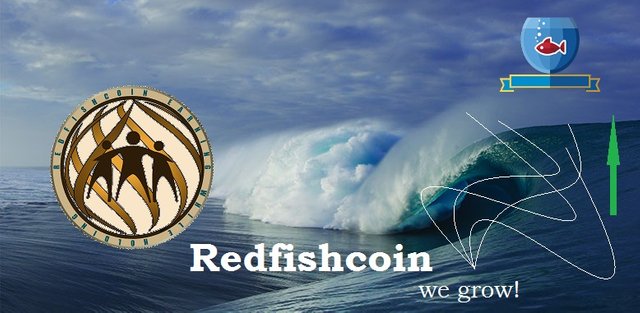 Redfishcoin, a Waves token created since 2017 and continue to give rewards to its holders and in the coming years to come!
I do remember back then that Redfishcoin value was just $0.03 each and many don't have the guts to join but they keep on selling their free coins from airdrops and others!
Look Redfishcoin today! I bet you didn't expect Redfish can go high at $0.70+ or $1? But the team keep on working to reach this level now. Also, Redfishcoin is not a pump and dump! so expect less dumping but slowly growth! We see that it is an effective way to hold the value by keeping on holding and get rewarded for doing so!
Trade Redfishcoin
I really love to see Redfishcoin reach a stable level of $1 each! but not only that level, a 1:1 ratio with Waves is a considered success to the project! and I am positive that together we can reach that, slowly and surely! we are one-fourth of that as we pass 0.30 Waves per Redfishcoin now!
Welcome new Redfishcoin Holders!

MONTHLY REWARDS FOR 2019?
Be a long term holder and be rewarded!
20 REDF, Get 2% REDF Monthly Rewards
50 REDF, Get 3% REDF Monthly Rewards
100 REDF, Get 3% REDF Monthly Rewards & Bonus
500 REDF, Get 5% REDF Monthly Rewards & Bonus
1000 REDF, Get 7% REDF Monthly Rewards & Bonus
Visit https://redfishcoin.com