What is Flowerpatch?
Flowerpatch is a game based on the ETH blockchain where you get to breed and sell your very own cannabis plants, I have only started today and with a community like theirs you will never get bored collecting some crypto bud!
So here we have my first plant and I have to say smoking this would be INSANE!
Now a few screenshots of the actual game...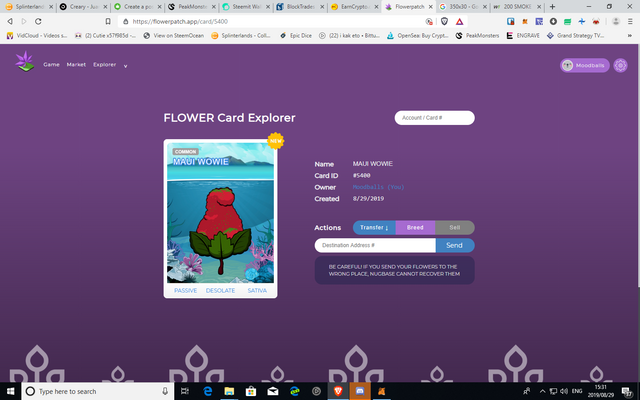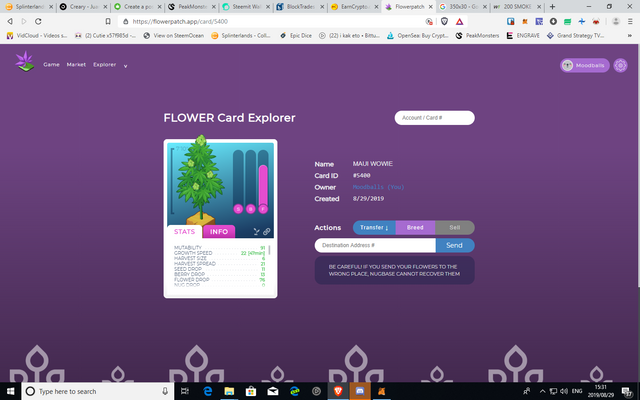 See my plant all grown up! so far I really love what they are doing with the game and the funniest thing is how I found out about the game!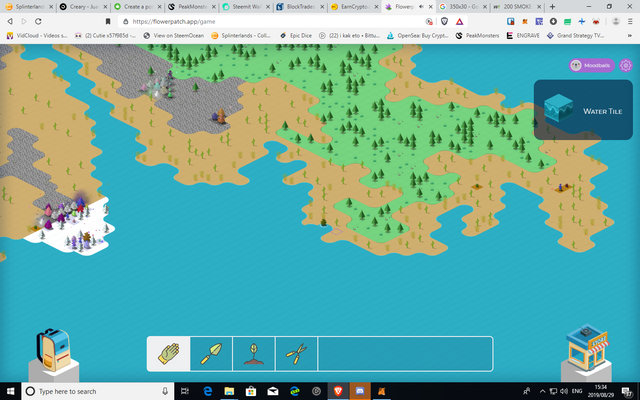 This morning when I woke up I thought of writing a page about how cool it would be having a collectible card game like crypto kitties but with some herb instead of cats so before kicking my own ass I went and did some research to see if it doesn't actually already exists and there it was.. Flowerpatch
Flowerpatch very interesting so get your meta mask ready lets grow some weed laddies and gentlemen!

Moodballs out!