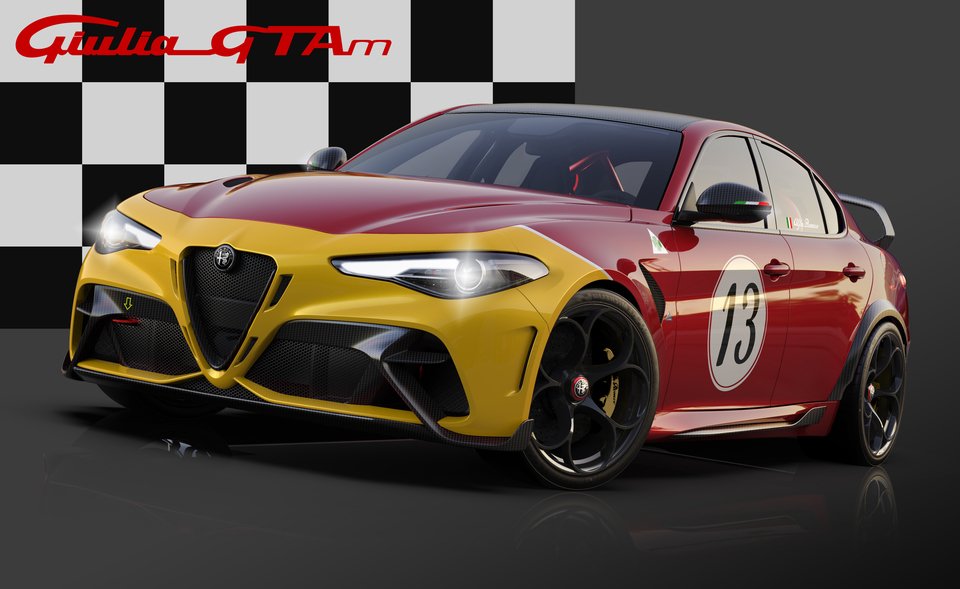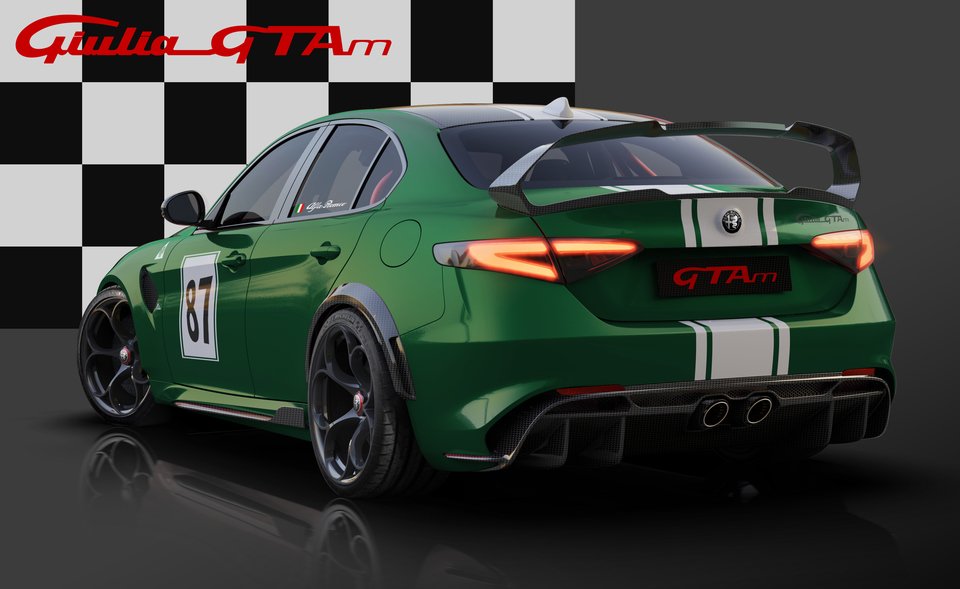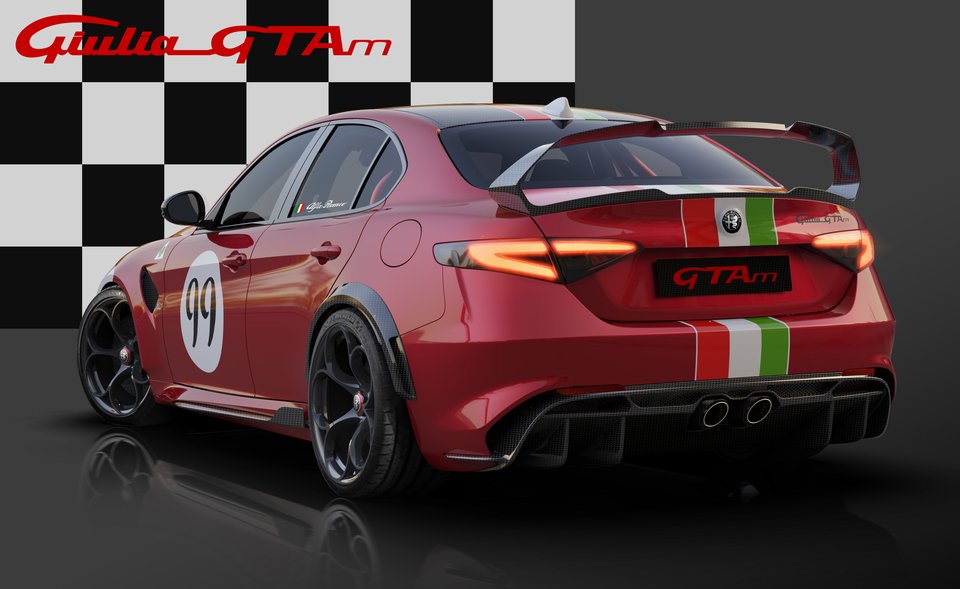 La Meccanica Delle Emozioni - Those are the words that define Alfa Romeo, not just as a motto, but for the underlying principles that help to create their cars. It stands for, "The Mechanics of Emotion ", and indeed, since Alfa's birth, that brand-name has been synonymous with the soul of driving pleasure. It's become a cliché over the years, that in order to be a true car enthusiast, you need to experience an Alfa Romeo, sometime in your life.
There's so much to love about them. They're attainable, that is to say that most mortals will be able to afford one, yet Alfas still have that romanticism, and exotic charm that only prestigious brands like Ferrari can muster. And yes, this isn't the first time that I've talked about this particular Alfa Romeo. In fact, this is the third, or fourth time that I went into great detail about this specific creation, but hey, it's my blog, and I'll write what I please.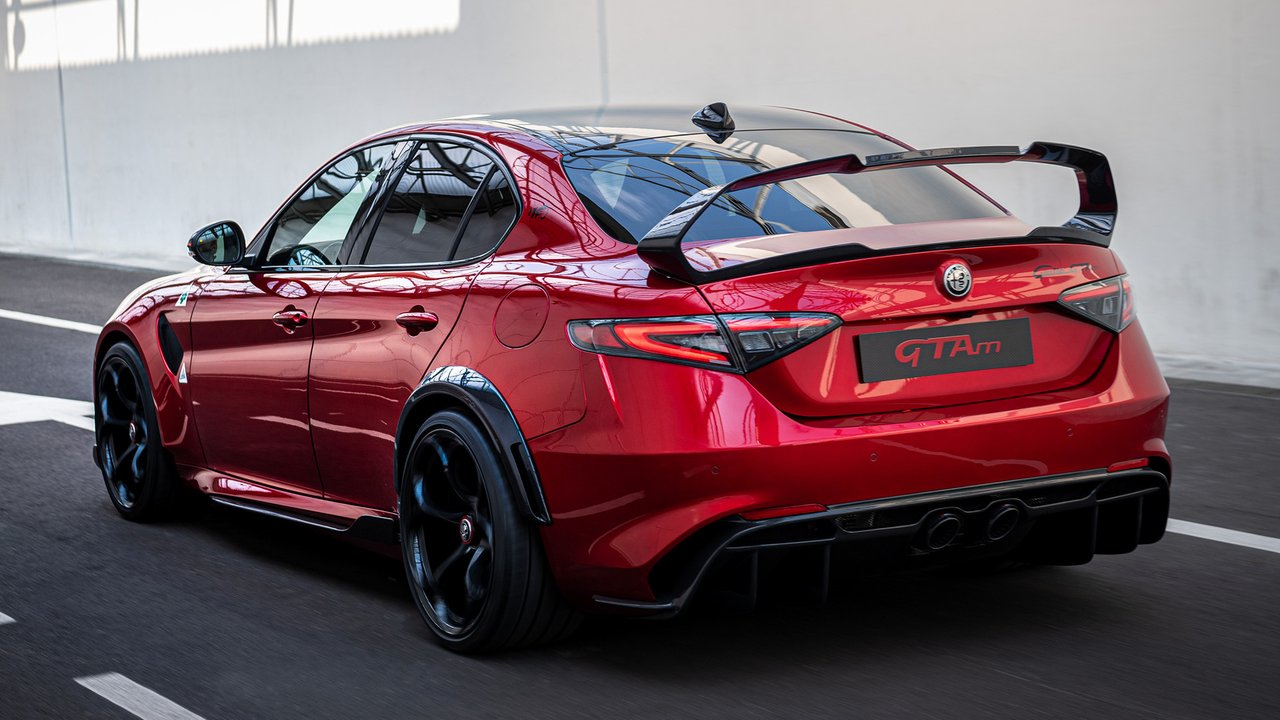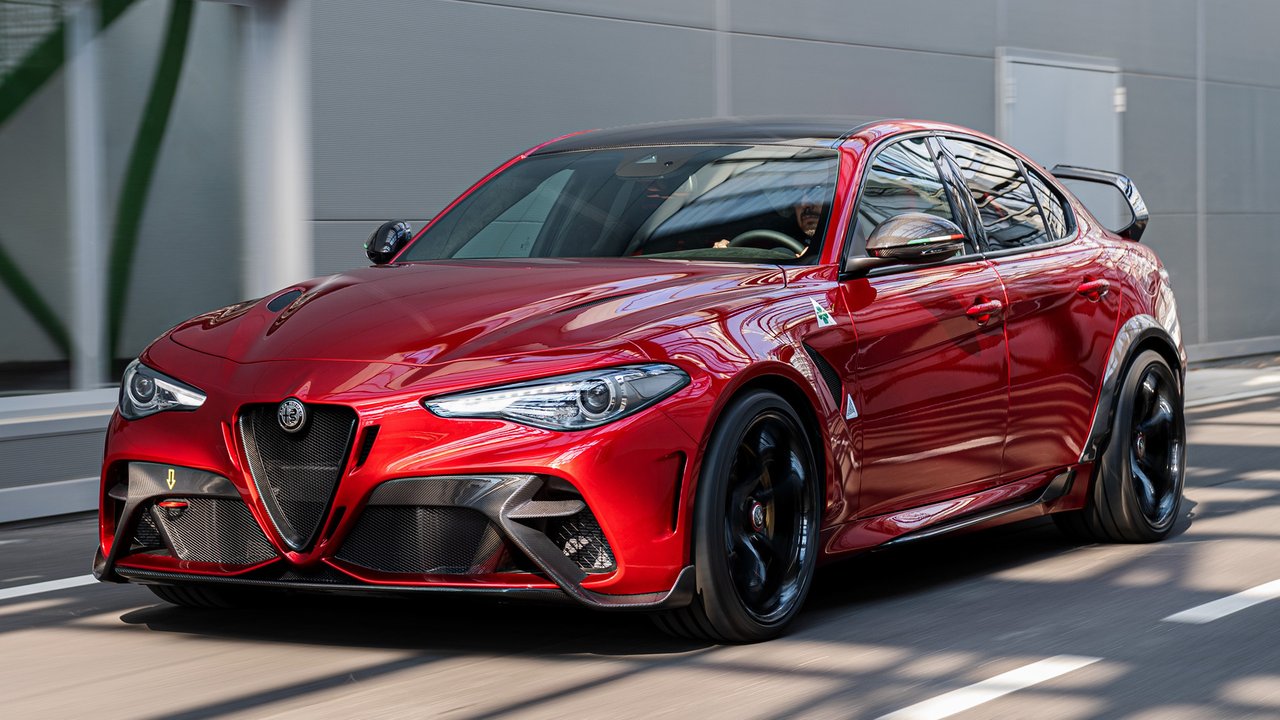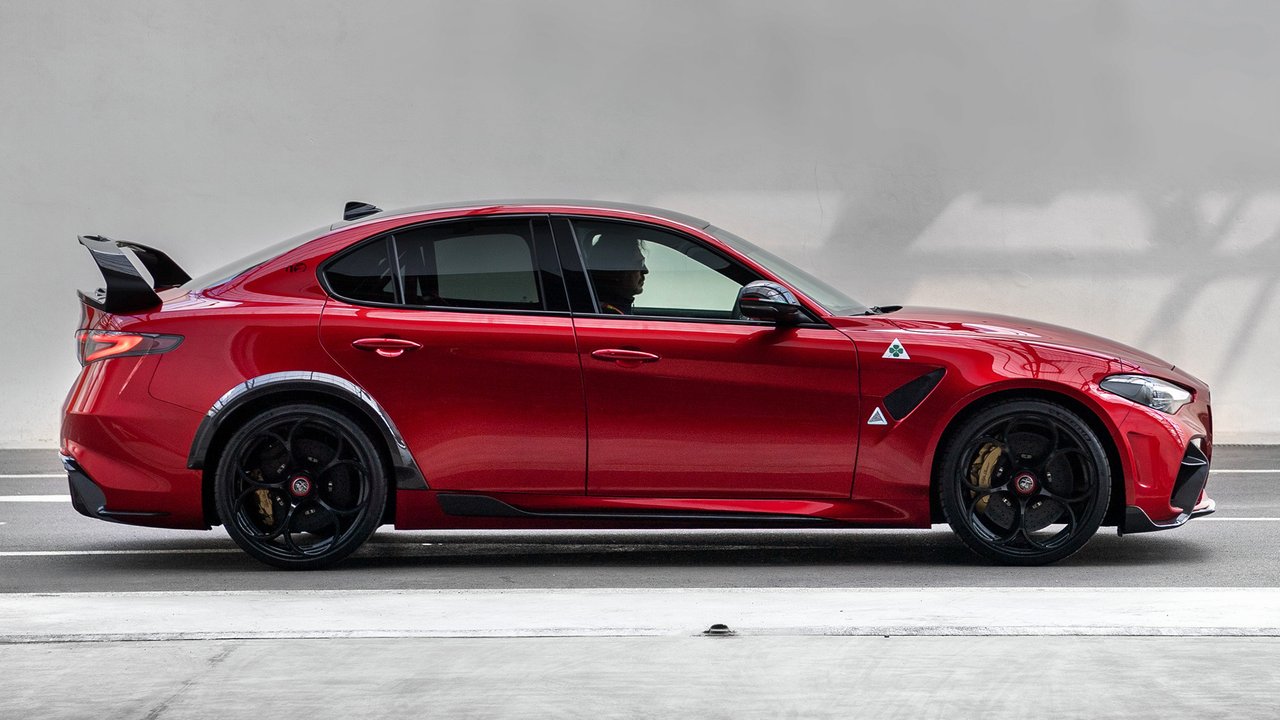 Credits to: Carpixel - Alfa Romeo Giulia GTAm | Remember this shape, you'll see more of it :-)
Ahem, back on the subject in hand, these new cars from the skunkworks of Alfa Romeo - the GTA, and GTAm - have occupied my mind the most, even among other cars that I cherish in my heart, and soul. Could it be signs of lockdown fatigue getting to me? Who knows, but at least Alfa's just announced some new details of their new twins for us to indulge on, specifically how much they'll cost, and how they'll look. Starting off with the bad news first - it'll cost you £153,300 for the GTA, and £157,700 for the GTAm, plus the fact that they're only making 500 units combined.
GTA stands for "Gran Turismo Alleggerita ", or Grand-Touring Lightened , with the small "m " standing for "modificato ", or modified . Contrary to other Alfas then, this will cost you an arm and a leg. With a limited supply, and much demand, these two will be out of reach for most people. Still, it's good to dream, no? The twins here signal "a momentous comeback " for the company, marking their return to making unrivalled performance cars. It's about time too, as the 2000s hadn't been kind to Alfa Romeo. In fact, I'm sure most car enthusiasts can agree with me when I say, this period was the Dark Ages for the once fabled brand.
---
---
A Return To Form.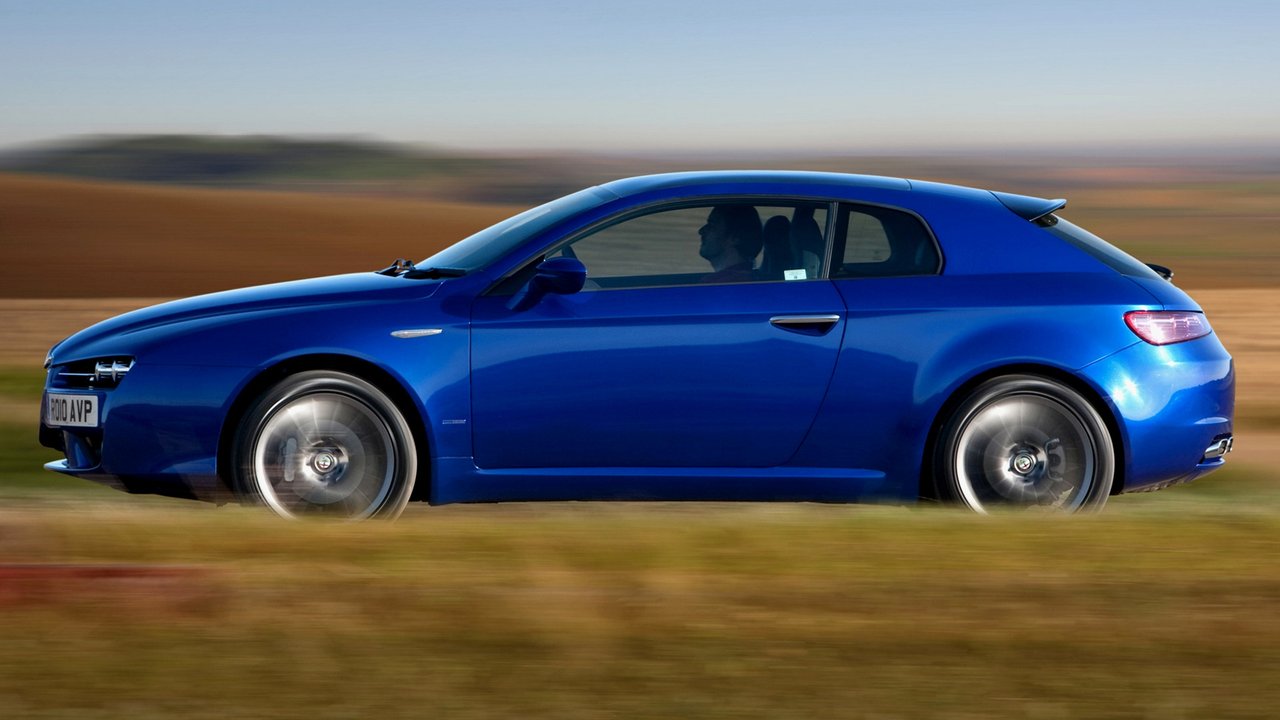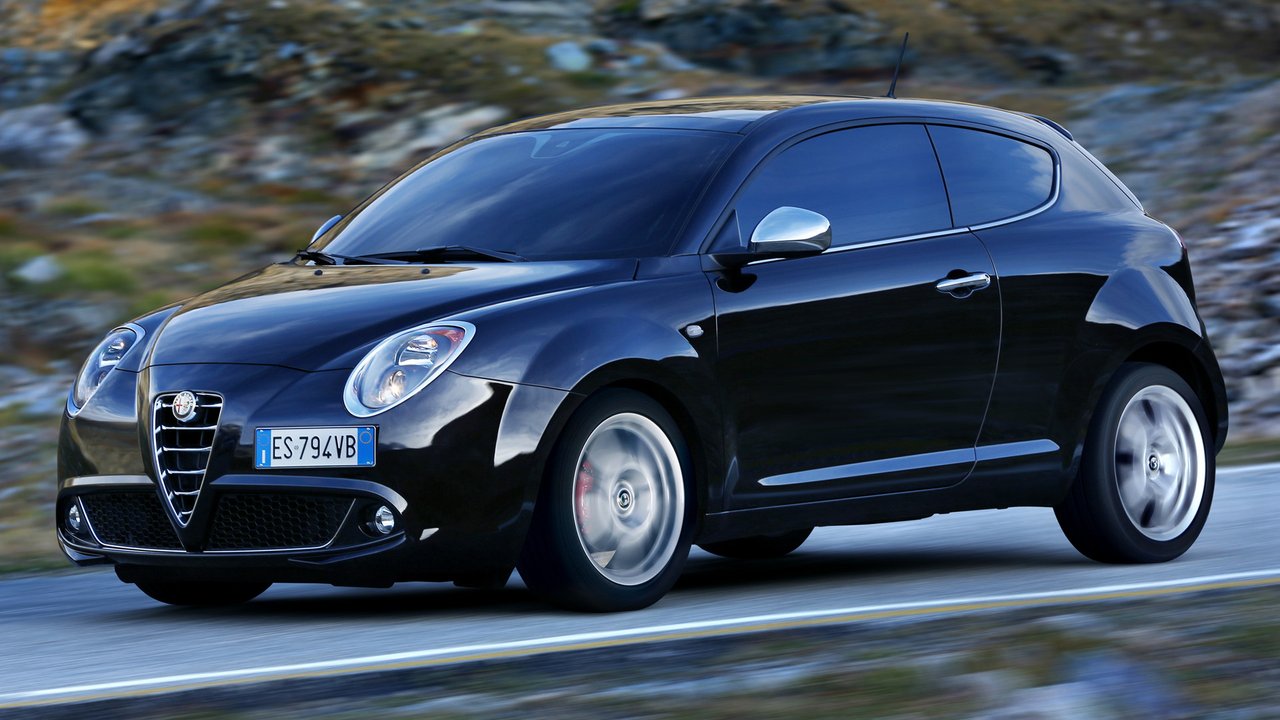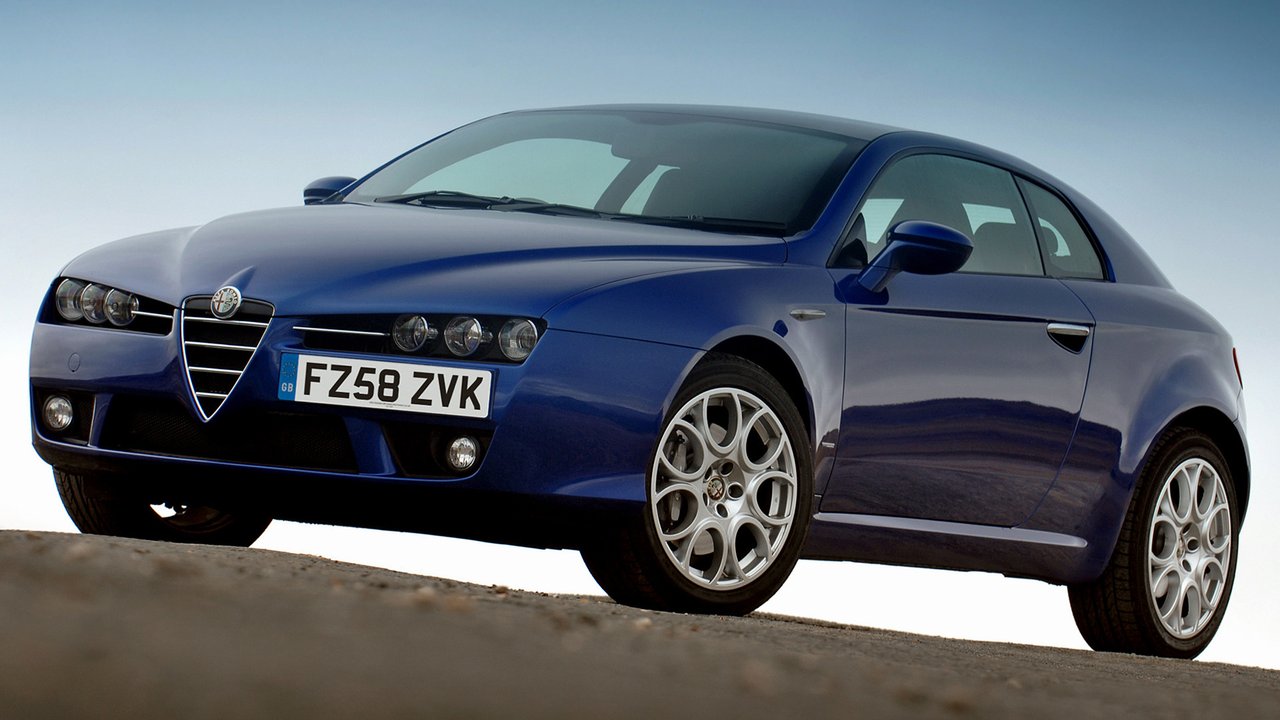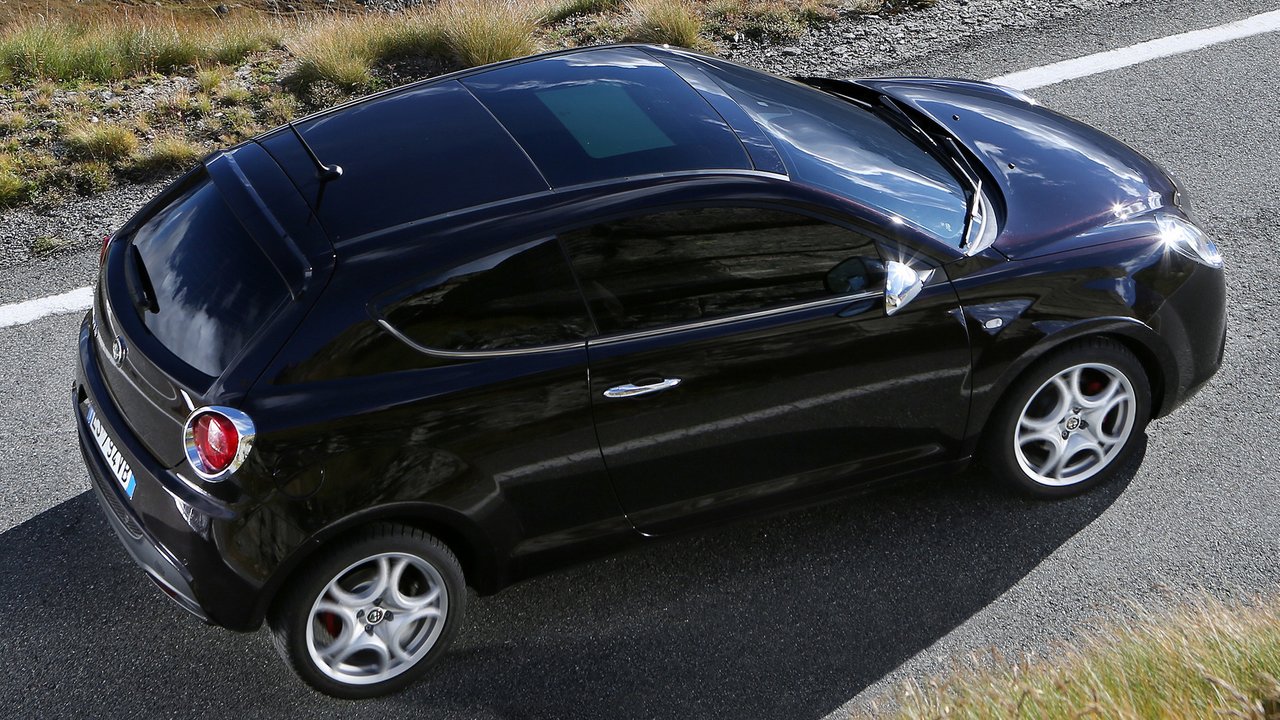 Credits to: Carpixel - Alfa Romeo Brera, Carpixel - Alfa Romeo Mito
They were cutting costs, and weren't selling enough cars. At the time, Alfa Romeos were only bought by misty-eyed enthusiasts that dreamt up glories of old times. Cars like the Mito, Brera, and 159 were certainly a treat for the eyes, but they were usually mediocre at everything else. There were some bright spots of glimmering hope every once in a while, with the 8C supercar, which oddly enough, was a comparative bargain at launch, than the GTA.
It was the first time since 1938 that Alfa Romeo used the 8C nameplate, and what a bold decision that must've been. It was flawed in some ways, but it's wonderment gave hope for a bright future. Then, there was the 4C, a tiny sports car that gave you the purest, most unfiltered driving experience. However, it was far too compromised, and few bought them. I, for one, feared that this could've been the last straw, possibly forcing Alfa Romeo into the same fate as Lancia - once a golden child, turned to making uninspiring economy cars.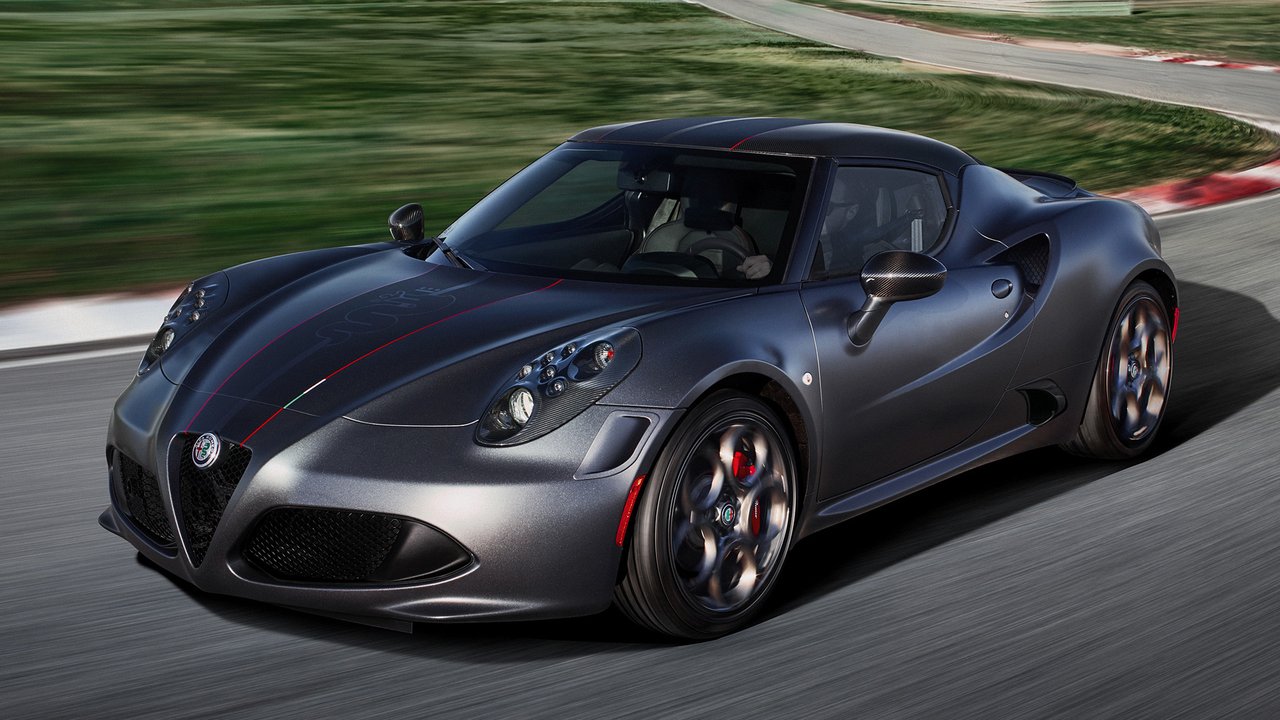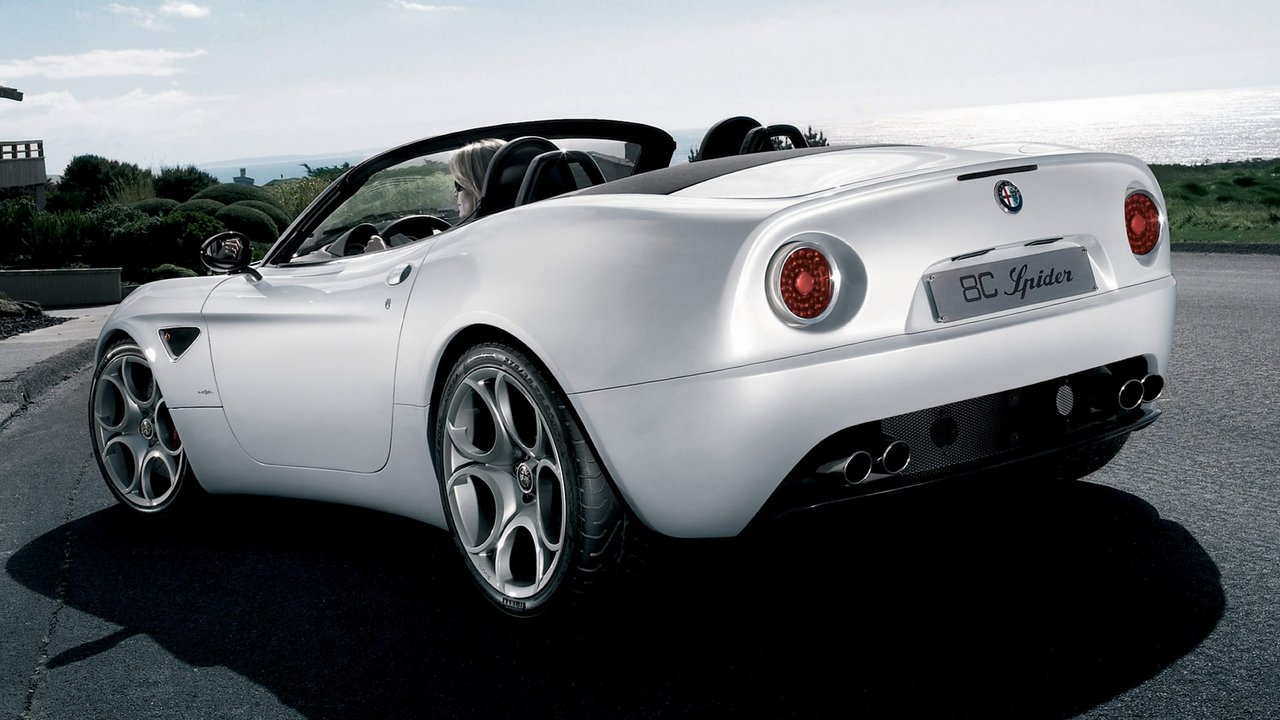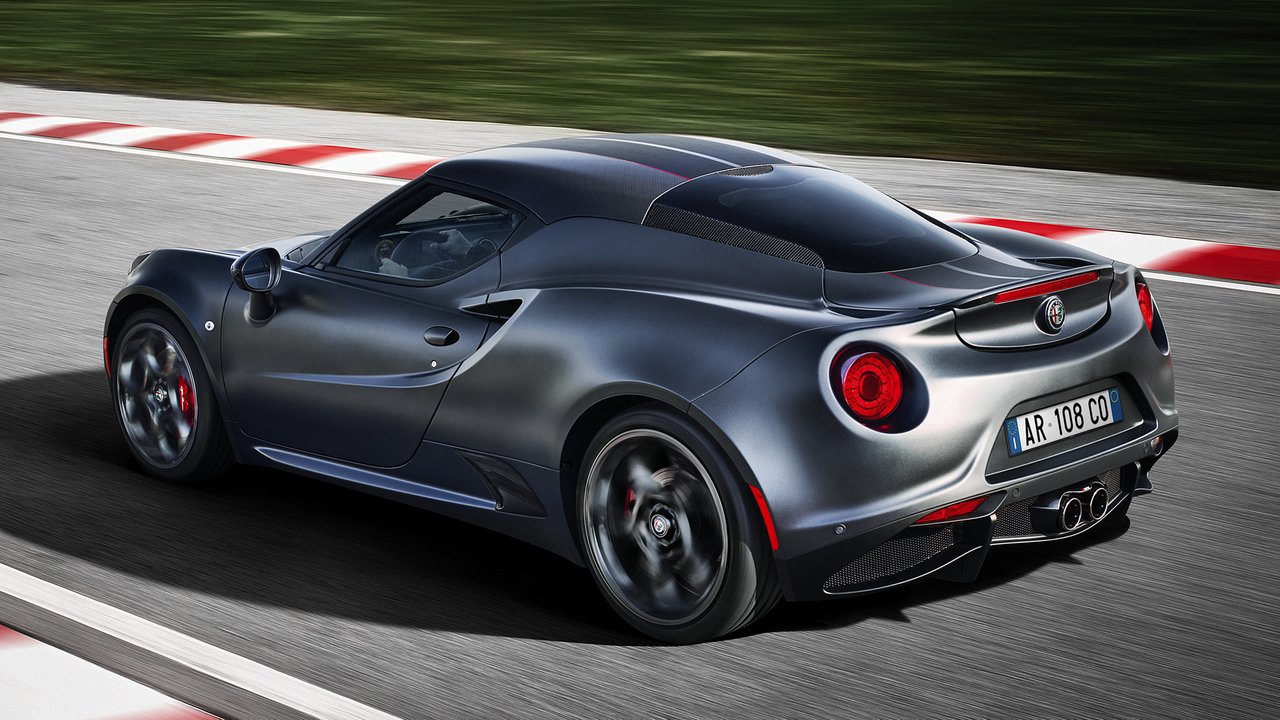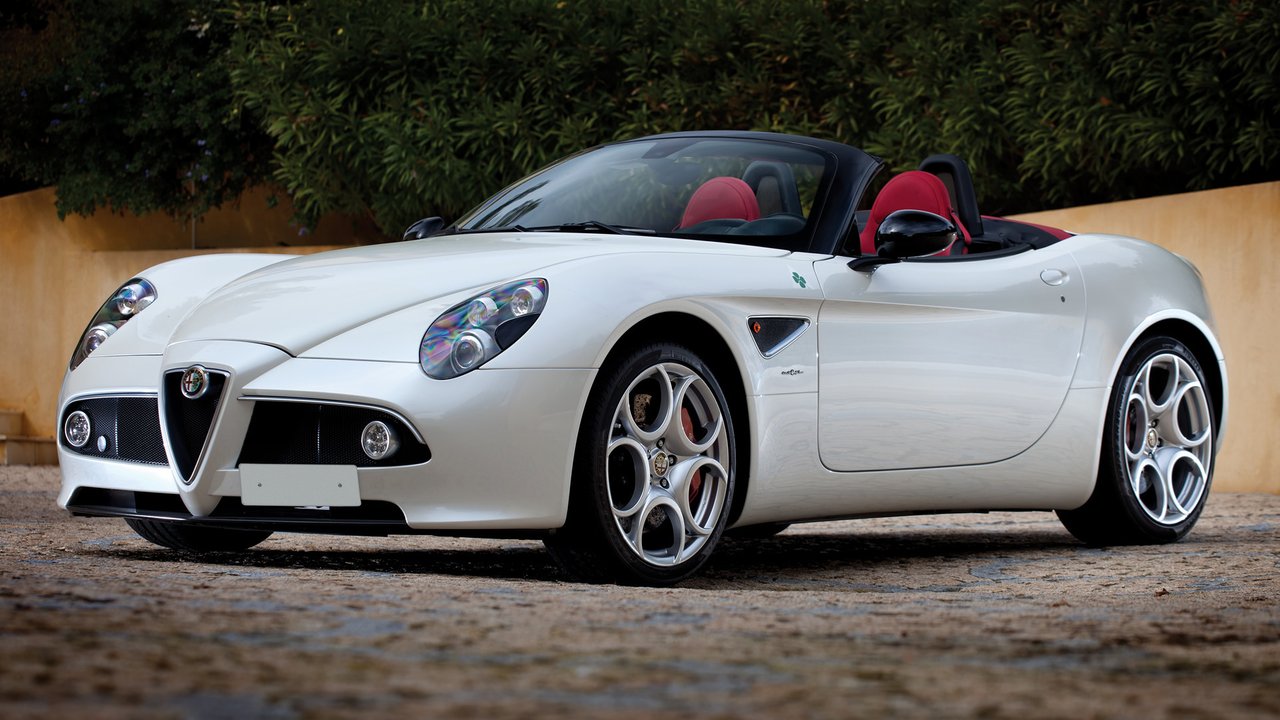 Credits to: Carpixel - Alfa Romeo 4C, Carpixel - Alfa Romeo 8C
But no more, as this path of shame was avoided by the coming of Giulia, recognising Alfa's return to form. First launched a few years ago, it was a star from the get-go, and it made every car enthusiast weep with joy, not just the discerning Alfisti. It was the first rear-wheel drive saloon car from Alfa Romeo in 25 years, and it was better than any of its Germanic rivals on paper, and on tarmac. Sure, it had some teething problems with reliability, and the build quality might not have been on-par with Deutschland's finest.
Alfa's first revolutionary attempt, and they got it right all the way - no more raiding through Fiat's spare parts bin. The cherry on top was the Giulia Quadrifoglio , which stands for "four-leaf clover " to Anglophones like myself, or otherwise just called the QV, with V for Verde , or Green. It was a super-saloon built to challenge cars like the BMW M3, and Mercedes-AMG C63, while also competing against pure-bred sports cars.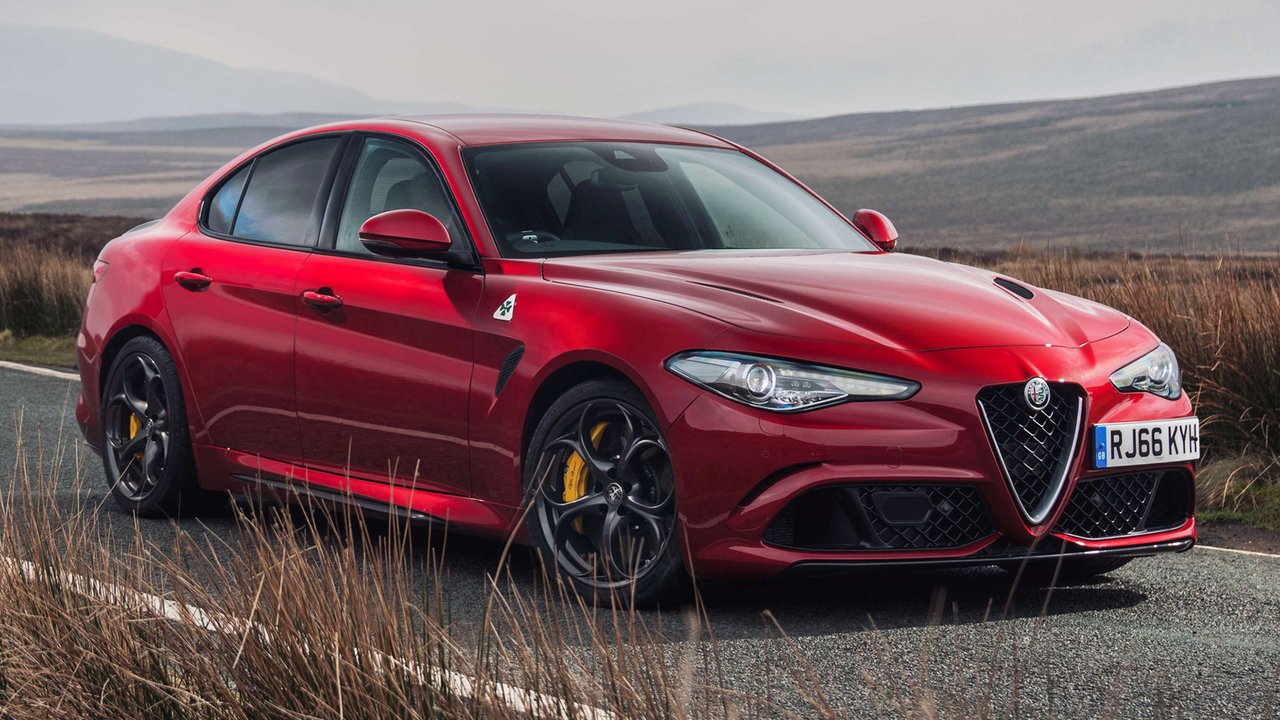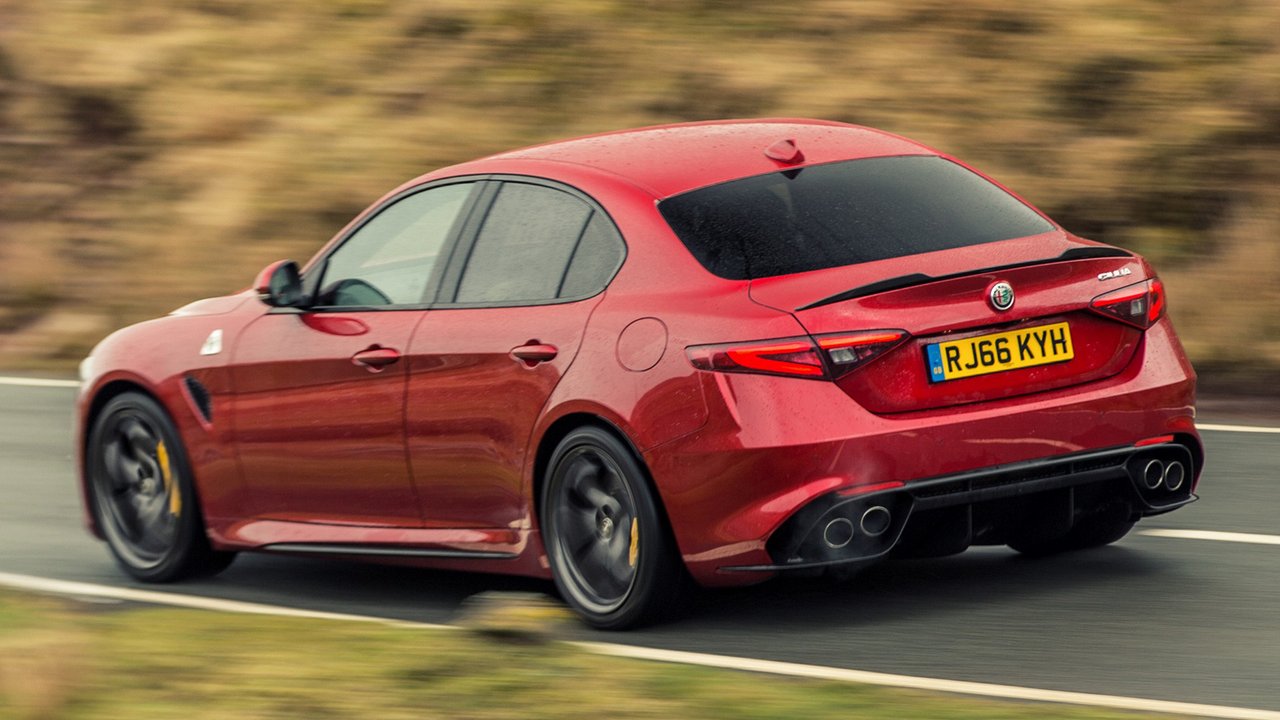 Credits to: Carpixel - Alfa Romeo Giulia Quadrifoglio
Now, back to these special twins. They're based on the regular Giulia, but with everything having been turned up to 11. It's more than just putting on some makeup - that's the reason why you're here, right now - as there's been minute tweaks inside, and out. Tine-tuning has been done to the engine, aerodynamics, suspension, among other areas. It's still rear-wheel drive, which is the best set-up for optimum fun , and linked through with a newly re-calibrated 8-speed automatic, trans-axle gearbox - meaning that the transmission has been placed in the rear, and not with the engine up-front, for better weight distribution.
It's still connected to the same 2.9L, twin-turbocharged V6 engine, in itself a Ferrari-derived twin-turbo V8, but with two cylinders sliced-off. In the GTA and GTAm forms however, they're now pushing out 540hp - about 35 more than the regular Quadrifoglio. This does wonders to a car that weighs just 1520kg (3350lbs), which is 100kg (221lbs) lighter than the Giulia QV - accomplished through an ample expense of carbon-fibre, and a strict diet.
---
---
The Emperor's New Clothes.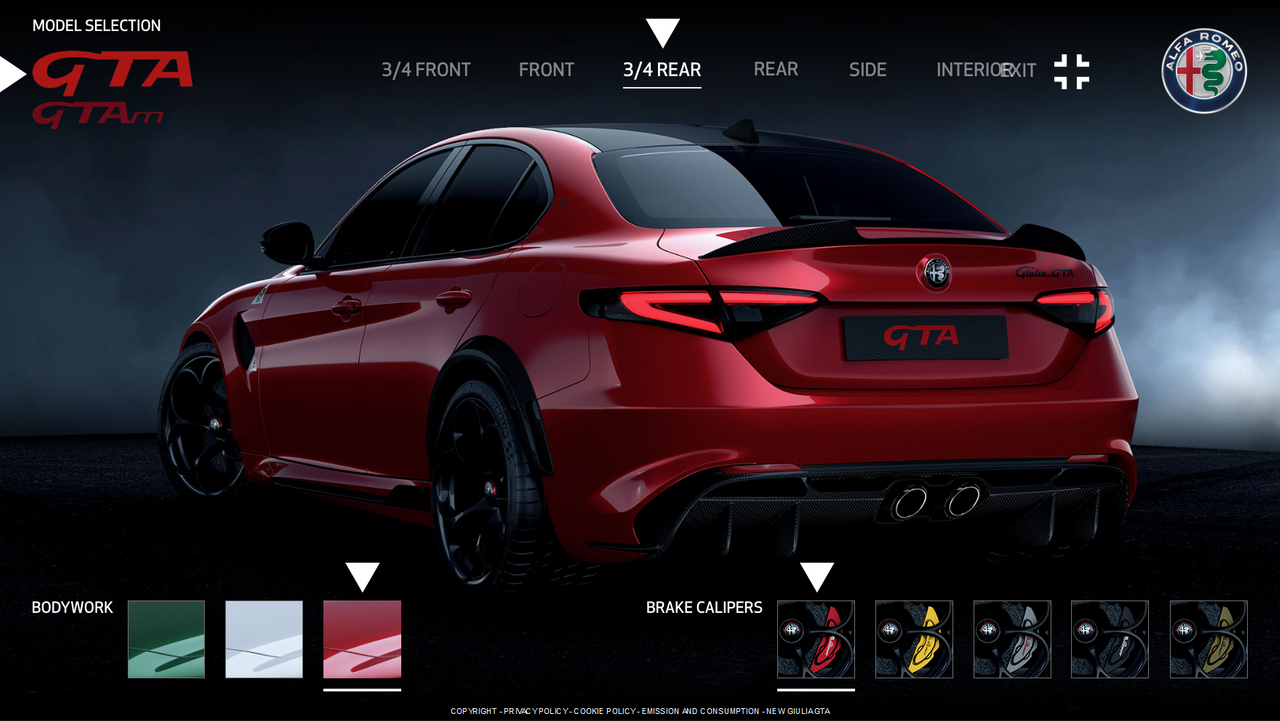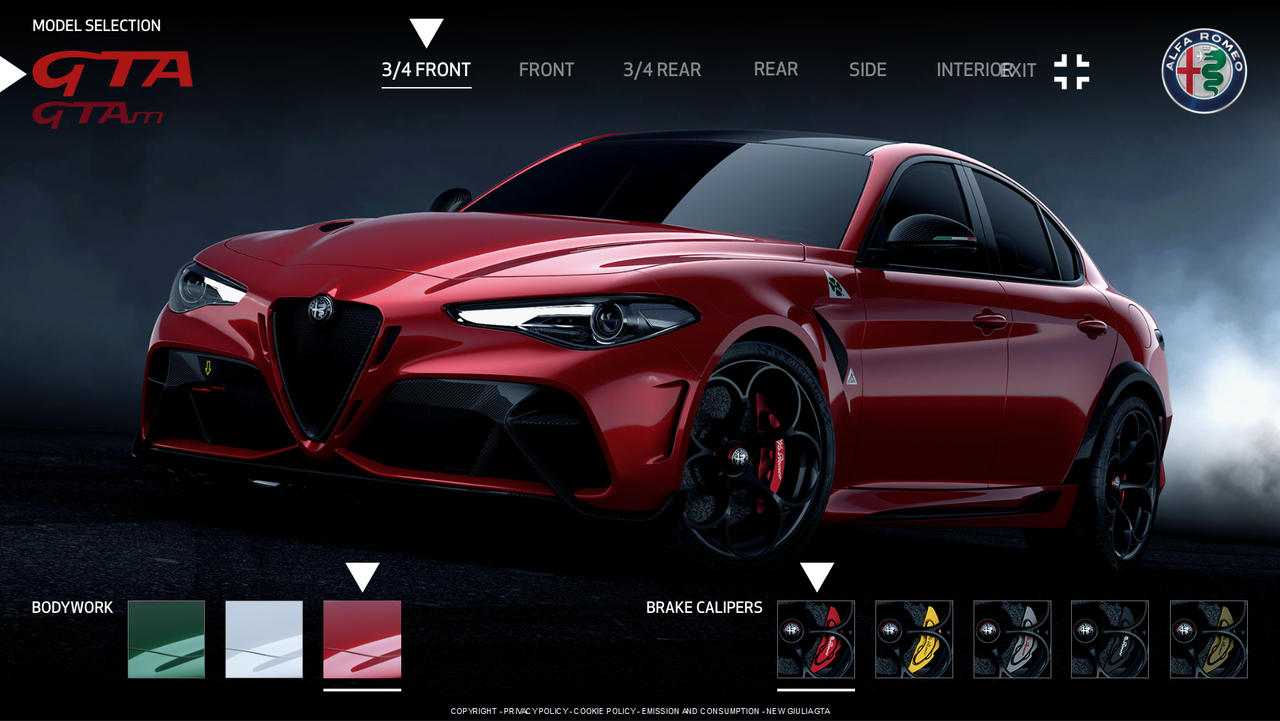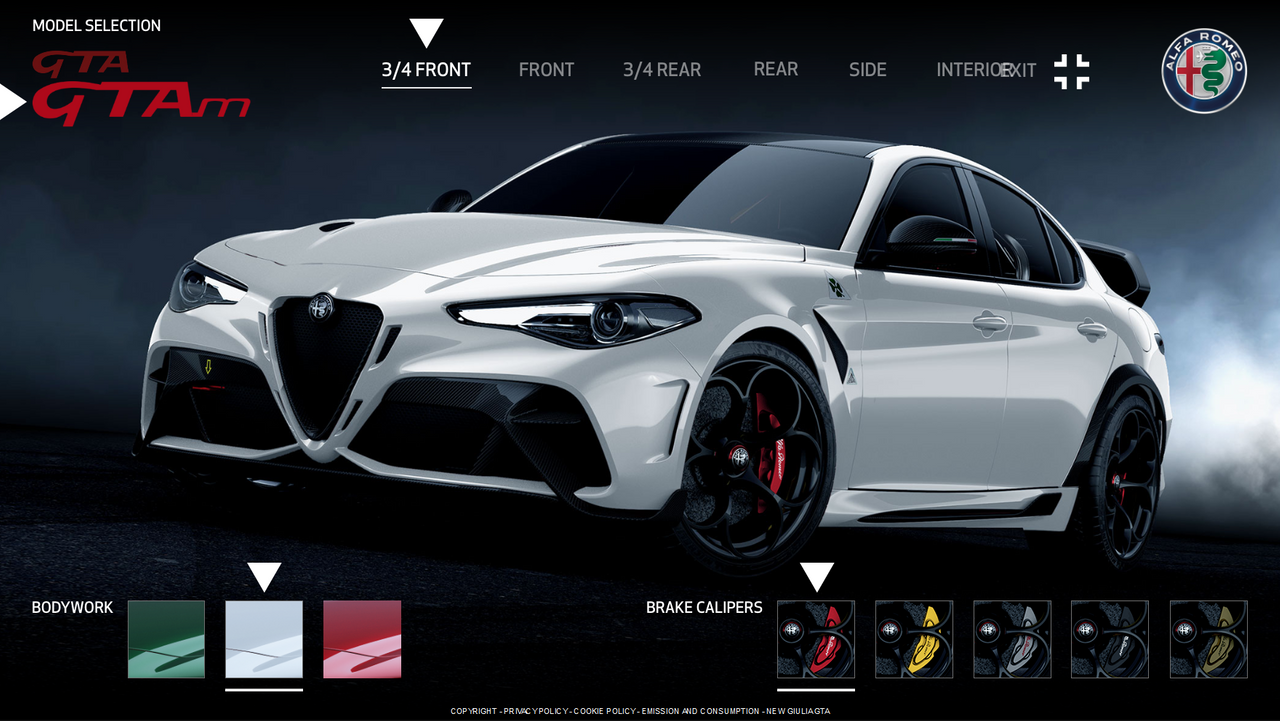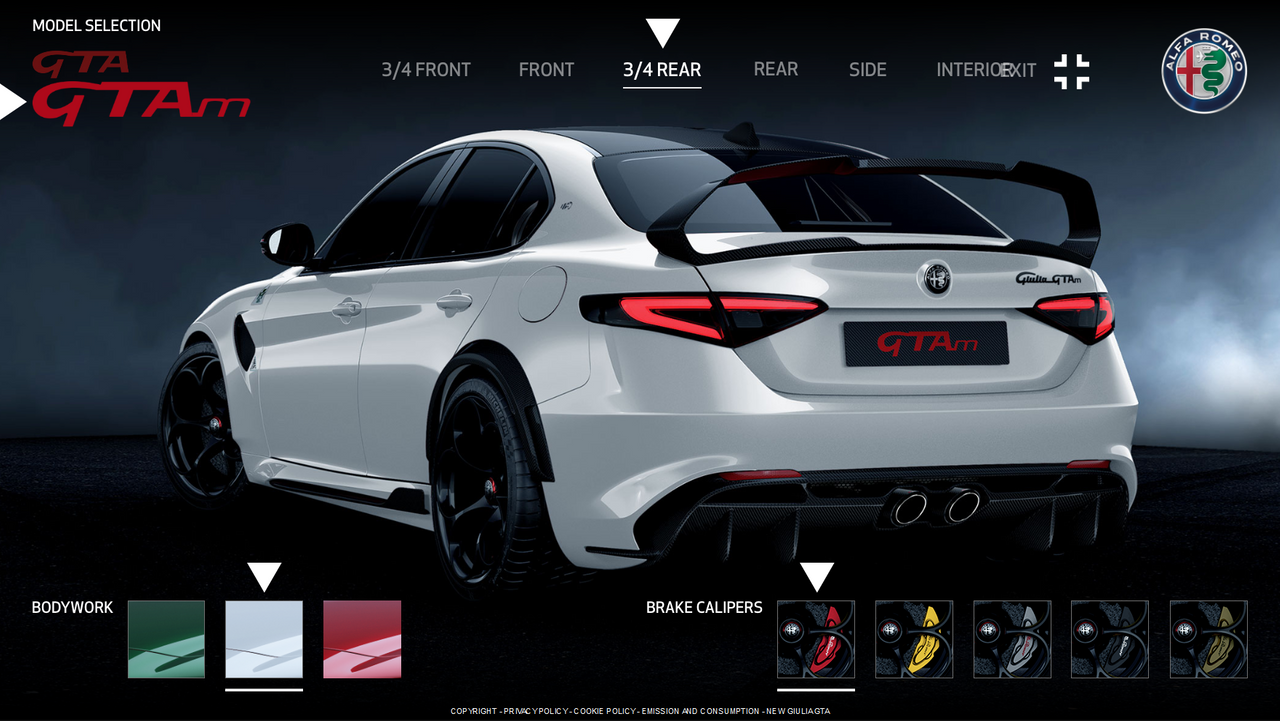 Credits to: Alfa Romeo GTA(m) Configurator | A very basic show of how the GTA(m)s could look like.
So, what's different this time around? What's all the hullabaloo that's rekindled my love for it so much, that I'm writing a whole new over-extensive post about it? Well, other than the pricing, Alfa Romeo has just showed off some of the livery options that you can get with it, which you can somewhat simulate with their new configurator. To be honest, this configurator is as basic as they go, simply allowing you to change the colour of the bodywork, brake calipers, seat-belts, and the stitching on the seats.
But don't let that deceive you, as Alfa Romeo might not have the best configurator around, there's more than meets the eye. Being a limited-edition car, each vehicle can be tailor-made for you. To the client who's actually going to send a cheque to Alfa Romeo for one, each of the 500 cars will have their own bespoke options to choose from. For dreamers like us however, they're just there as a tease.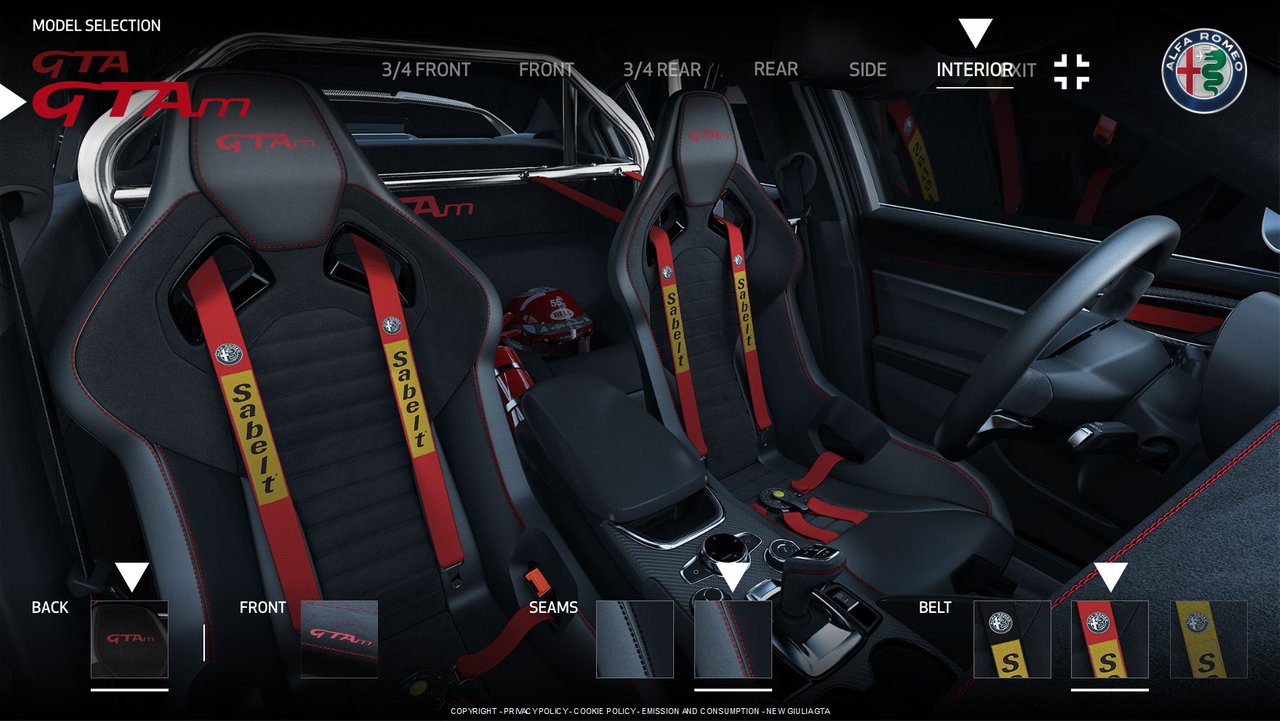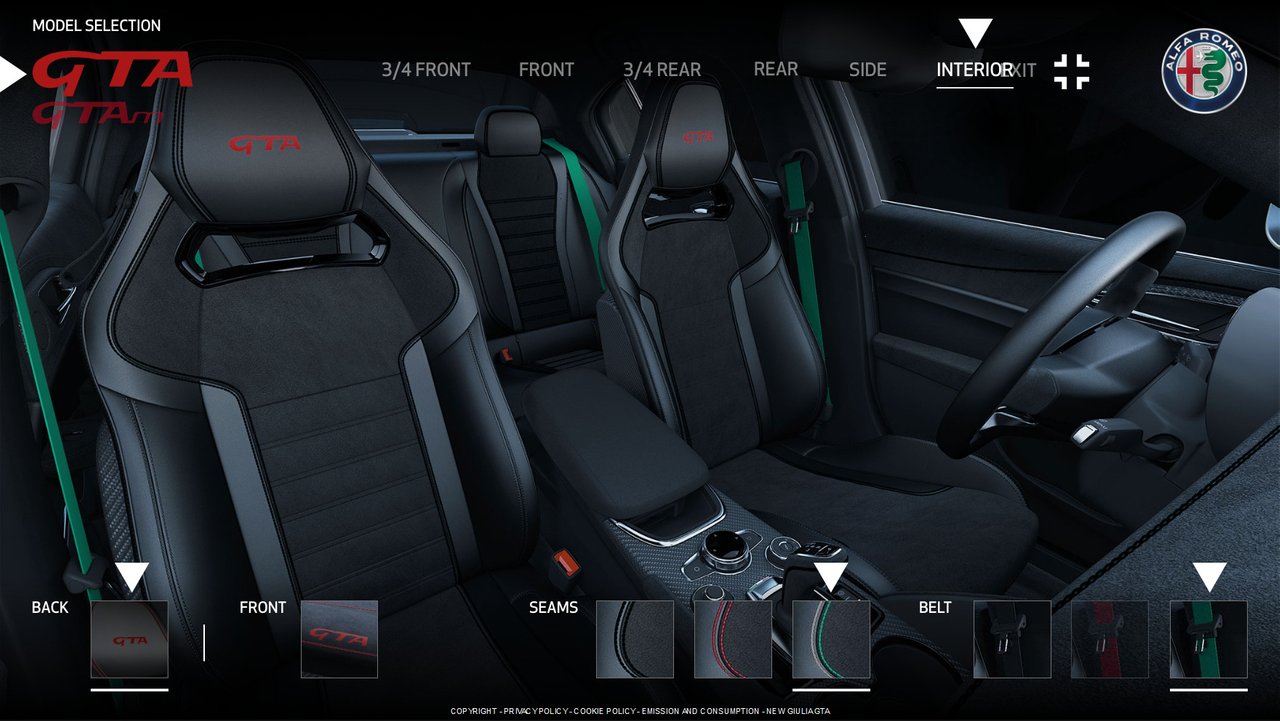 Credits to: Alfa Romeo GTA(m) Configurator | Basic interior options... Spot the difference.
Today, they've just showed off some sample liveries that you can clothe your GTA and GTAm with, apart from just solid colours. Each one of these liveries were inspired by old Alfa Romeo race cars, and had been adorned by vintage namesakes back in their heyday. Apart from a lovely mustard yellow paintwork, there's a bountiful choice of stripes, roundels, logos, and shapes to choose from. Here, you can see some of these have the Alfa Romeo snake, prominent in their logo, and emblematic of the Visconti noble family that ruled over Milan during the Crusades.
Alternatively, you can get some stripes to complement that, along the side, or over the top, onto the exposed carbon-fibre roof. While you're at it, maybe paint those stripes in the tri-colour of the Italian flag, just to suit the Tricolore on the side-mirrors. Another option would be to get decals of your name, and the flag of your home country stickered on the rear-windows - which are now made from Lexan polycarbonate, rather than the heavier glass.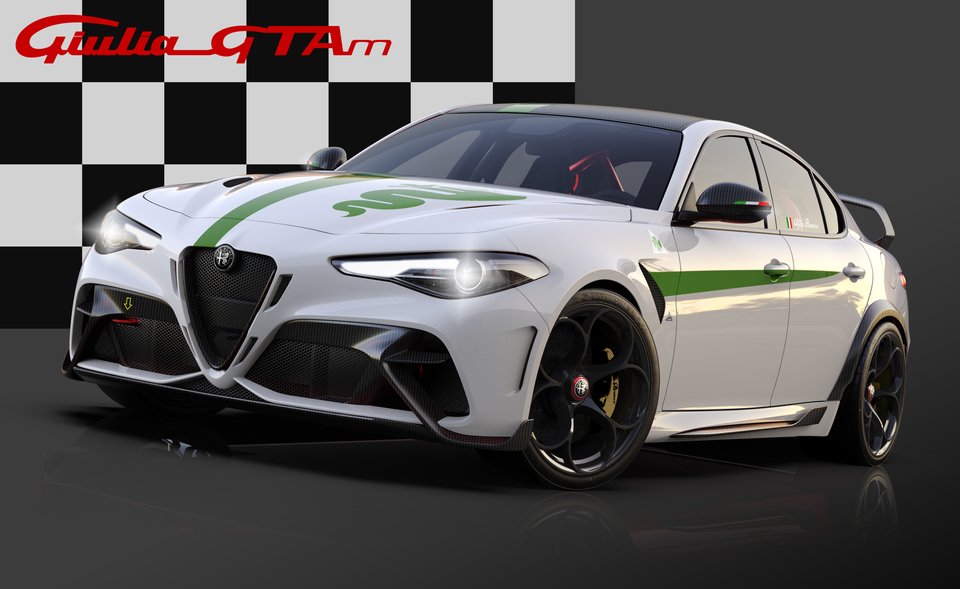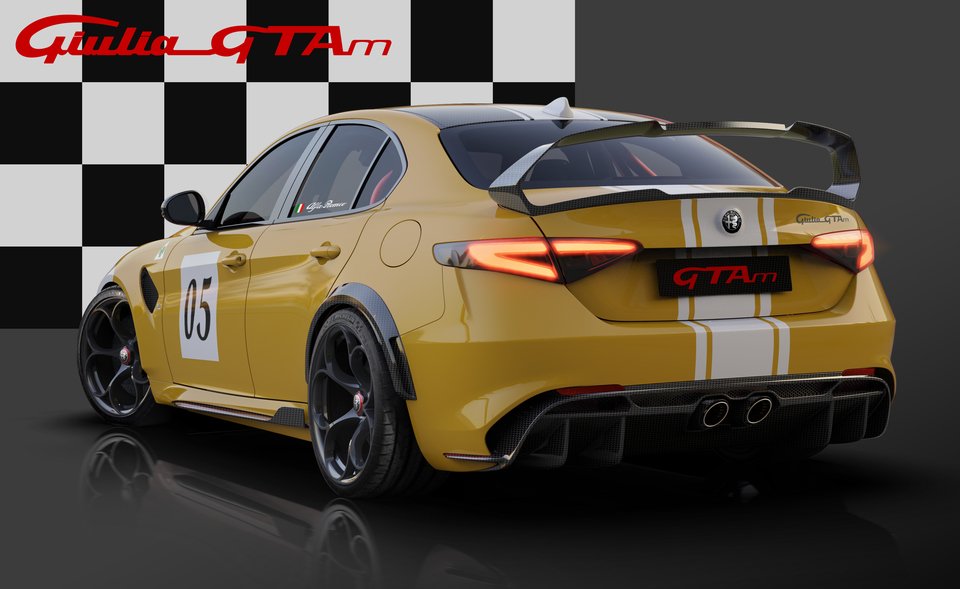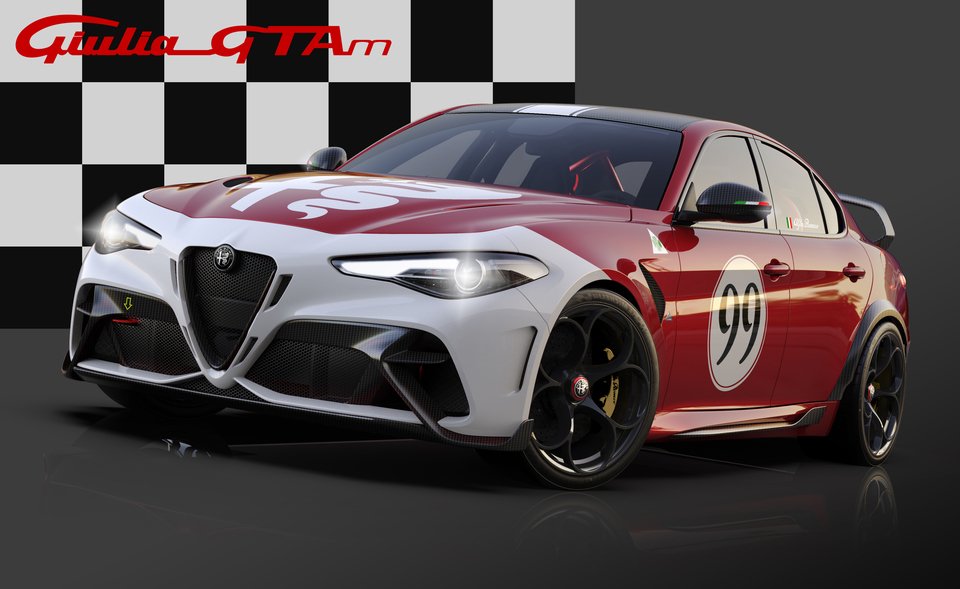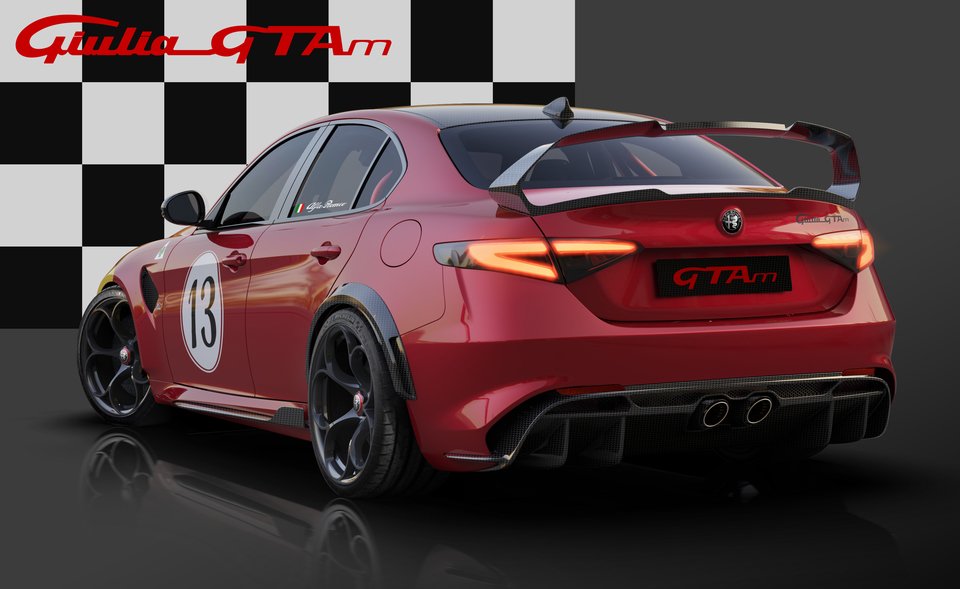 Credits to: Alfa Romeo - Press | See the various colour and livery options. Endless possibilities!
Personally, I'm not much of a fan into painting road-going cars with racing liveries, as I expect to use my cars often enough, day-to-day. I can't say that I'm keen to drive around town with stickers strewn about, pretty as it may be. Not that I care much, but it will consequently attract pedestrians' characterisation of you, likely not in a complementary way. Nevertheless, with or without liveries, the GTA and GTAm are very menacing cars, both beauty, and beast - an opinion that hasn't changed at all, even after months of glorious envy.
Those sharp spoilers, and fins in the front meet your gaze intensely, like a well-defined, angular jawline. Then, there's the carbon-fibre rear-fenders, stretching out its hips, as the widened track, made for improved handling, pushes the tyres out to the side. Culminating in its rear-end, bottomed by a largely-proportioned rear-diffuser to aid with aerodynamics, flanking the twin Akrapovič sports exhausts, and flicking up to the tip with a sizeable rear-wing on the GTAm, or a more modest duck-tail spoiler of the GTA.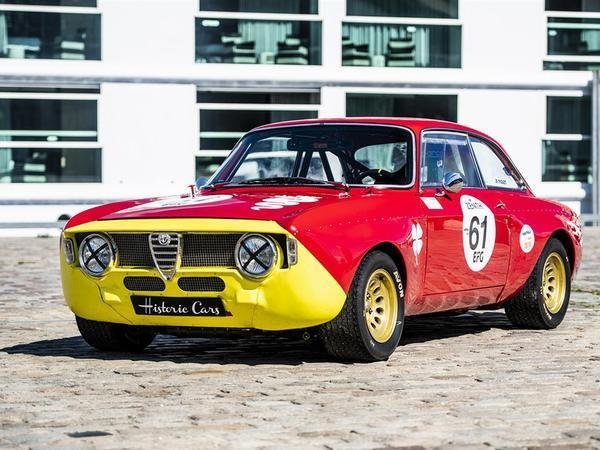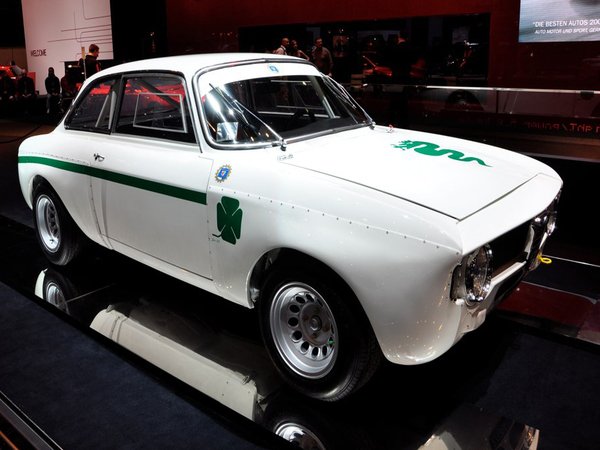 Credits to: Wikipedia - GTA 1300 Junior, Pistonheads - GTA 1300 Junior | The classical inspirations.
Alfa Romeo didn't tease us as to what they did on the interior, but I'm not expecting much. In fact, I think the basic-ass options on the configurator might be the only ones available, but I stand to be corrected. The key difference between the twins - where the GTA can accommodate the whole family, while the GTAm has no rear-seats, albeit it still has four-doors. Removing the seats was a conscious choice to save on excess mass, replacing it with a roll-cage and mountings for your racing harness. There is however, a rear-bench to put your specially-fitted Bell racing helmet, and Alpinestars overalls, which I expect will have more customisation options than the whole interior.
---
---
A Legacy Built On Tragedy, And Fortune.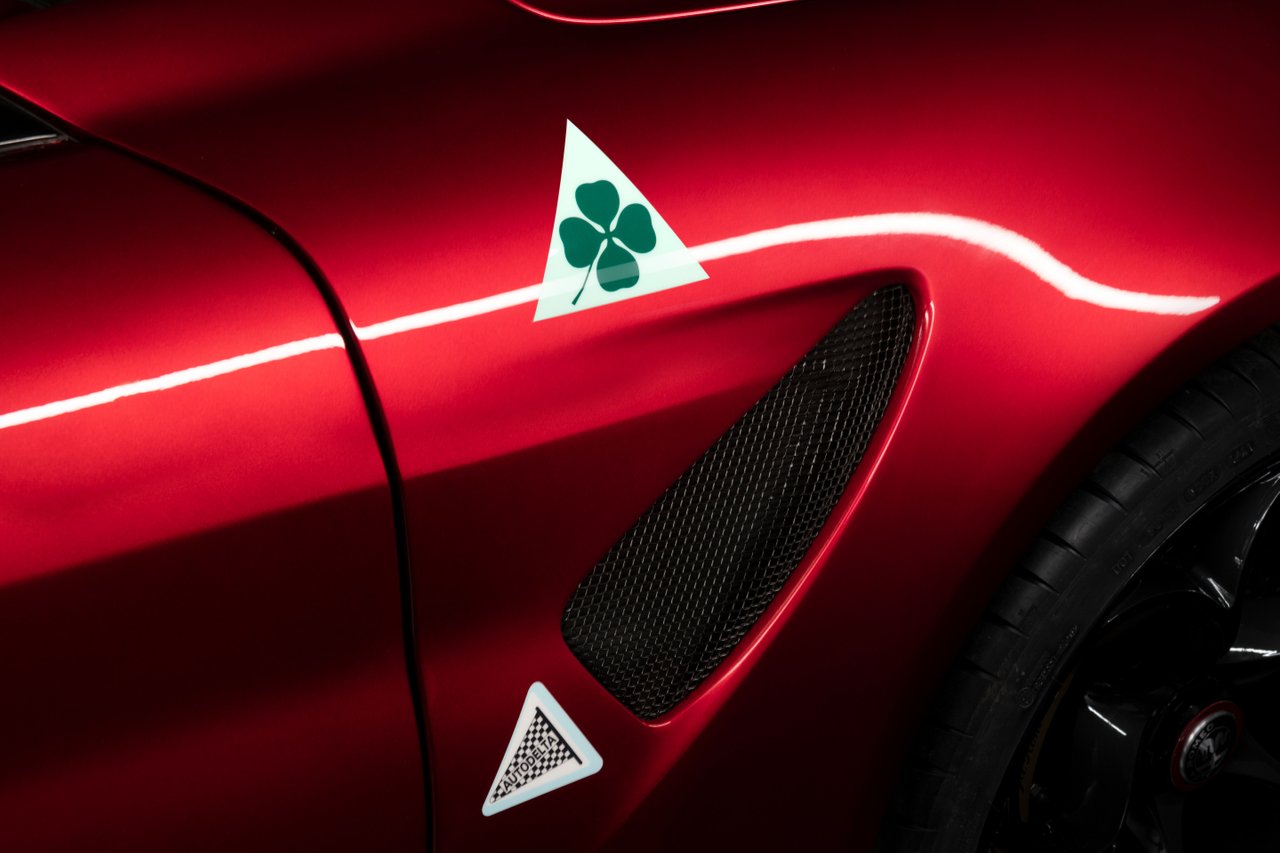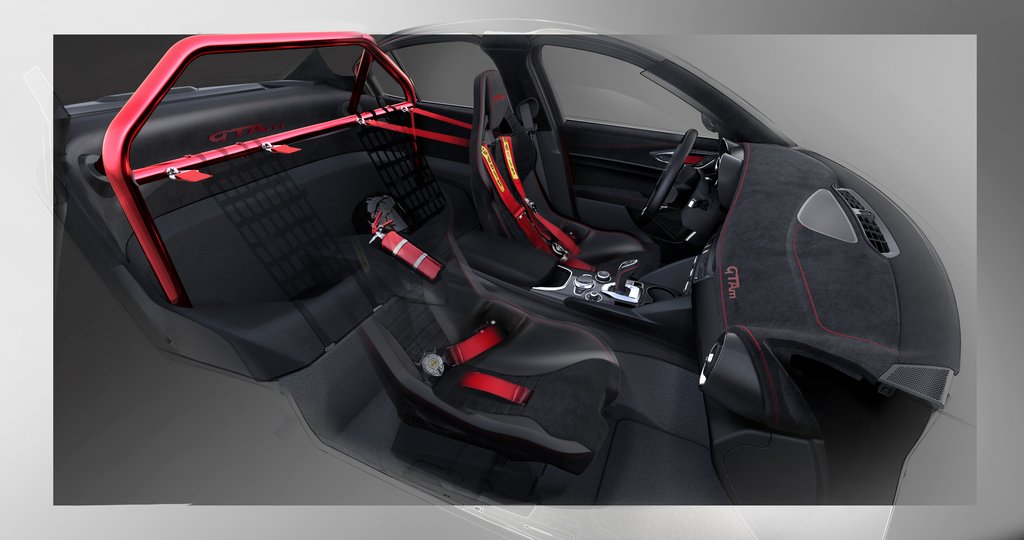 Credits to: Alfa Romeo - Press | A bit of the interior look, along with the Quadrifoglio and Autodelta badges.
Before we can end on a conclusion, there's something that I have yet to mention. Actually, there are two things. More specifically, there are two triangular plaques on the front fenders, one with the Quadrifoglio , and the other bearing the mark of Autodelta. Here's a bit of history on both, some are tragic, while some others are fortunate, just for your curious thoughts.
The story of the famous Quadrifoglio started back in the 1920s, and oddly enough, it features the one and only, Enzo Ferrari. Yes, that Ferrari, as the broke young man was hired as a member of Alfa Romeo's racing team. He was among three others - his good friend, Ugo Sivocci, alongside Giuseppe Campari, and Antonio Ascari. The fastest among them behind the wheel was Sivocci, but even still, he was finding it hard to secure victories for the fledgling gang - thus nicknamed "l'eterno secondo ", or "eternally second [place] ".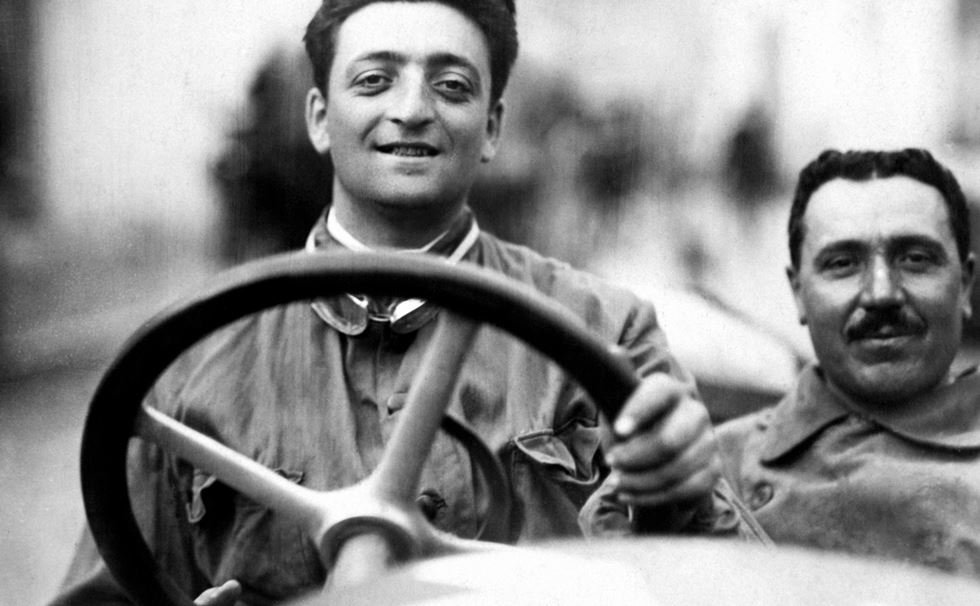 Credits to: Petrolicious, Design Museum | TOP: Sivocci in an Alfa Romeo, with the four-leaf clover. BOTTOM: Recognise this iconic photo? It was a young Enzo, in his Alfa.
Fed up, he painted the universal symbol of good luck, the four-leaf clover, onto the front wings of his car. It seemingly worked, superstition or not, as Sivocci won the 1923 Targa Florio. However, bad luck overcame him later in that year, after Sivocci crashed, and was subsequently killed while practicing for the Italian grand-prix. The original pattern for the Quadrifoglio showed the clover placed inside of a diamond, with each corner representing the four members of the team. Following Sivocci's death, solidarity from his teammates called for the removal of the fourth corner, now in a triangle, as a tribute to his legacy.
A few decades later, the name Autodelta appears, as a competition division of Alfa Romeo, tasked with helping the company return to their glory in motorsports. Think of them as the AMG, or M Division for Alfa, as they had their magic hand in creating, and tuning racing cars from the early-60s, all the way to the late-70s. Some of their legendary creations are what inspired the racing liveries you see here, taking part in everything from touring-car championships, to the world rally stages. The division was eventually phased out, and absorbed into Alfa Romeo completely, but their legacy stands, stronger than ever.
---
---
A Momentous Comeback.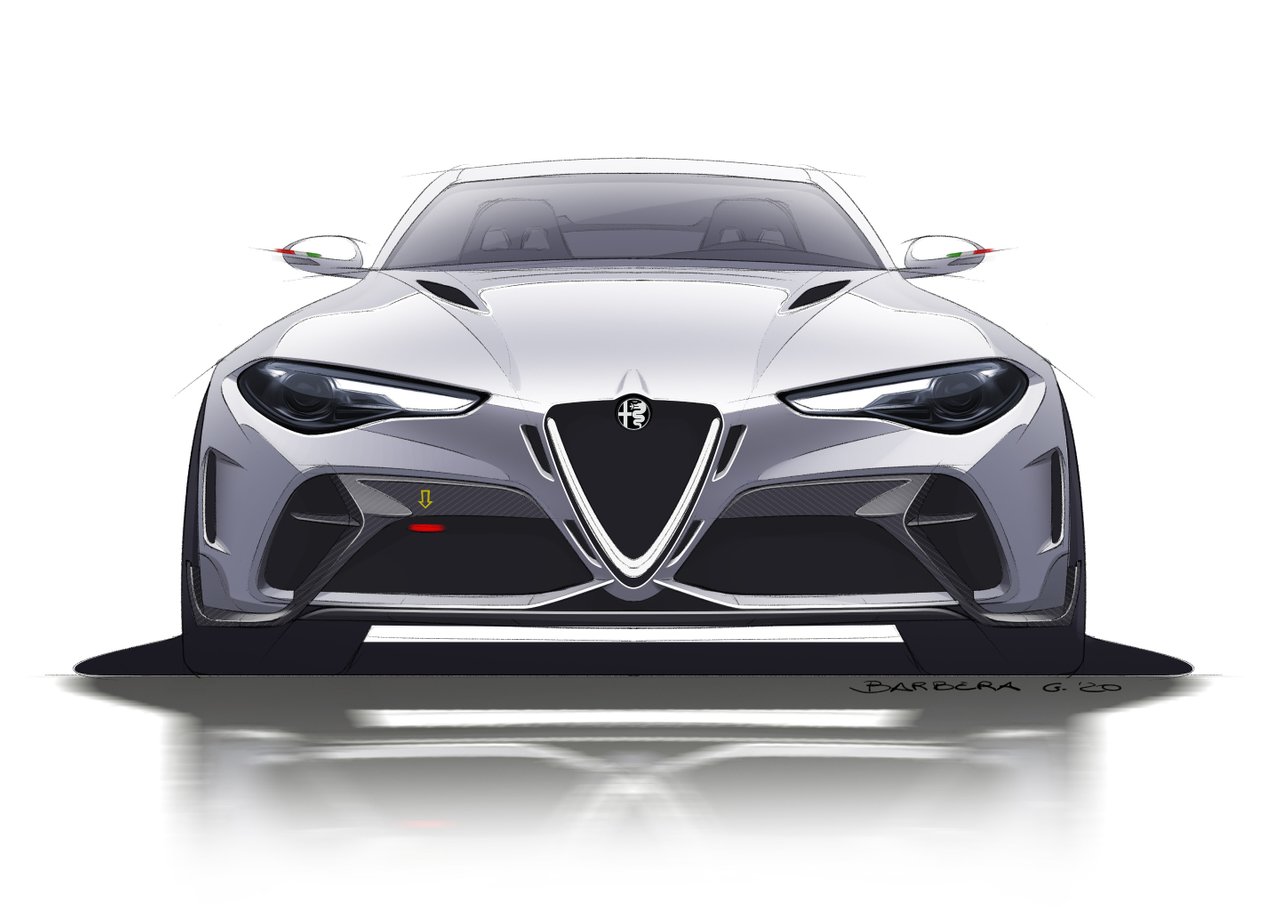 Credits to: Alfa Romeo - Press | Alfa Romeo Giulia GTAm sketches.
My conclusion after writing all this - is that I'm more excited than ever for Alfa Romeo. After celebrating 110 years of crafting the most passionate cars to grace God's green Earth, they may have hit some rough patches every now and then, but their current line-up is proof that old dogs can learn new tricks. The GTA and GTAm are rare cars - one that few will have the chance to see, and fewer will get to drive.
But car-making is a process of refinement, as modern industrialisation goes, with every new learning and tweaks made to the GTA and GTAm trickling down, potentially influencing how Alfa Romeo will engineer their cars for the future. Remember, the wonderful Giulia was made entirely from a blank slate. So, imagine what they can do now, given what they've learned. Small changes here and there can have ample rewards to your emotions as a driver, and in the case of the Anonymous Lombard Factory for Automobiles, this is just the beginning.
---
---
Thanks for reading! For more updates on my blogs, or the more minute things in life, feel free to follow me on Twitter, LinkedIn, and Medium, and maybe give a shout there as well!
While you're at it, follow along ZackNorman97 for more, coming soon :-)