In today's world of hyper-performance automobiles, each carmaker is constantly working in pursuit of breaking the next barrier in speed, and mind-numbing statistics. Every passing model is faster, more powerful, and ever burdensome to one's wallet than its predecessors. It's a race to see who can get the to the biggest number first, and while we remain captivated by this rapid progression in automotive engineering and design, I can only advise you to take a step back, and ask yourself, "Do you really need all this?".
Stop, take a moment to stay calm, and breathe. You don't need this much to experience the pleasures of driving, and there's living proof that simplicity is all it takes to tug at one's heartstrings. Alpine, a division of Renault, has a philosophy that's quintessential to how sports-cars should be made, rather than being born into a life of chasing headline figures to catch one's keen eyes.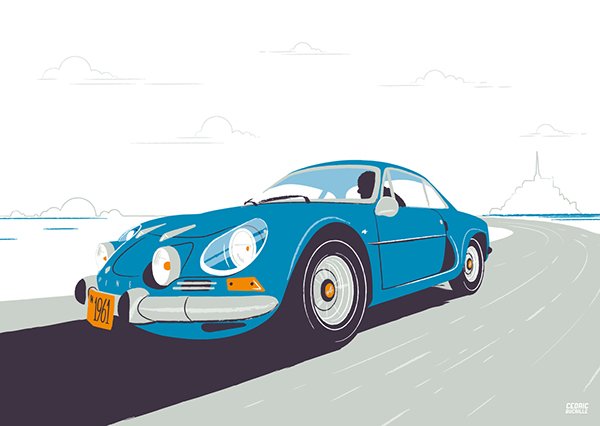 Credits to: Cedric Bucaille, Alpine A110 - Behance
Enthusiasts are looking for the best, fastest, and shiniest cars that they can get their hands on, bar none. It's easy enough to fall for a shrewd salesman's sweet-talk, telling you how you could pull-off sweet drifts while looking cool, about reserving the bragging-rights on having that car, and now that you're part of the cool-kids club. Truly, we should strive only for the purest, most unadulterated sensation when sitting behind the wheel, and Alpine delivers that emotion in spades, without flaunting silly gimmicks.
The realm of performance cars are getting ever outrageous, and it's not far-fetched to find ones pushing over 1,000, sometimes more than 2,000-horsepower. This has been quite a leap in the last 20 years, and while it's awe-inspiring to tell someone that you're able to deploy that much gusto at the will of your right-foot, note that it was only a century ago when iron-clad battleships made similar horsepower figures. Even with wide-open roads, devoid of obstacles and in the perfect weather, you're only able to use a fraction of that.
---
---
To Defy All Conventions.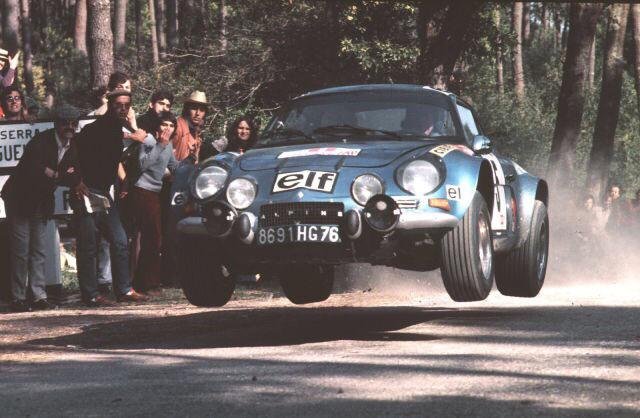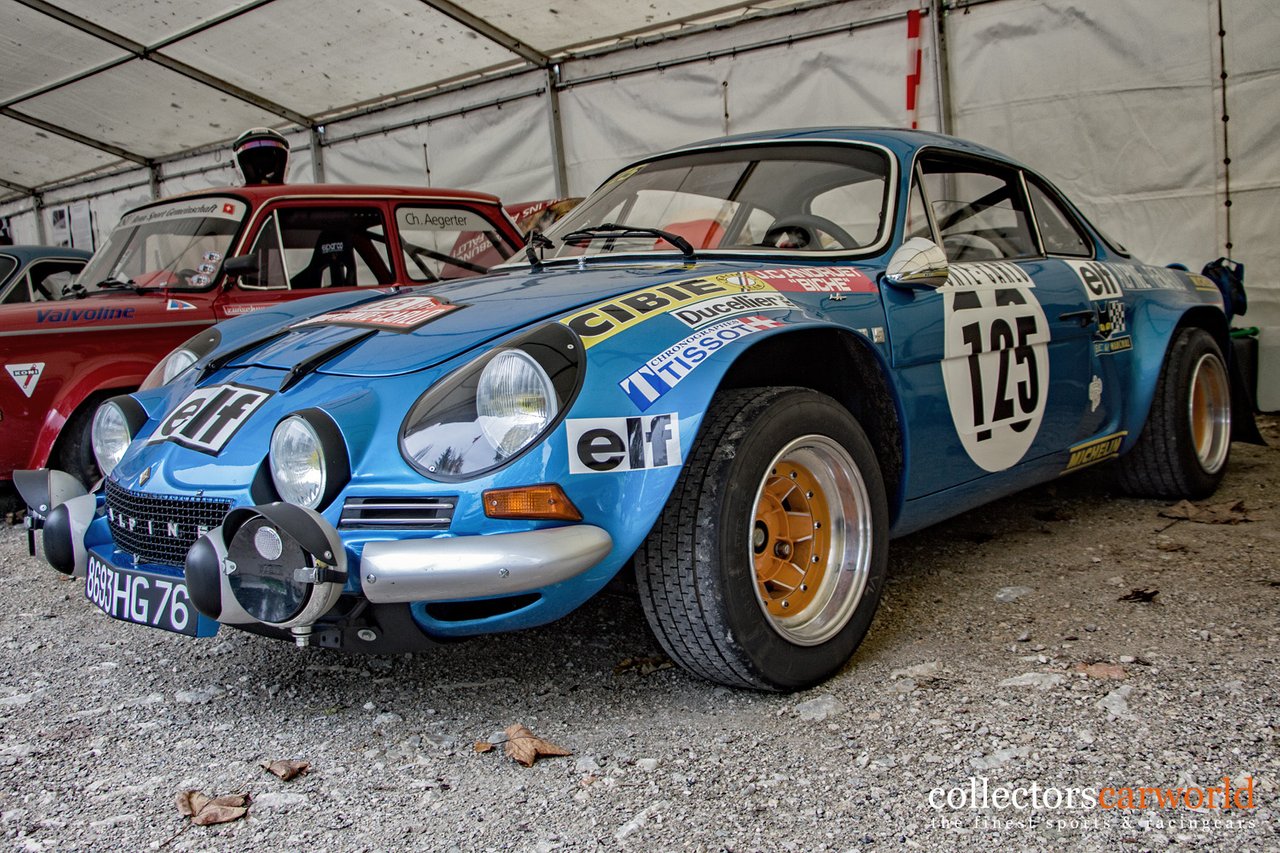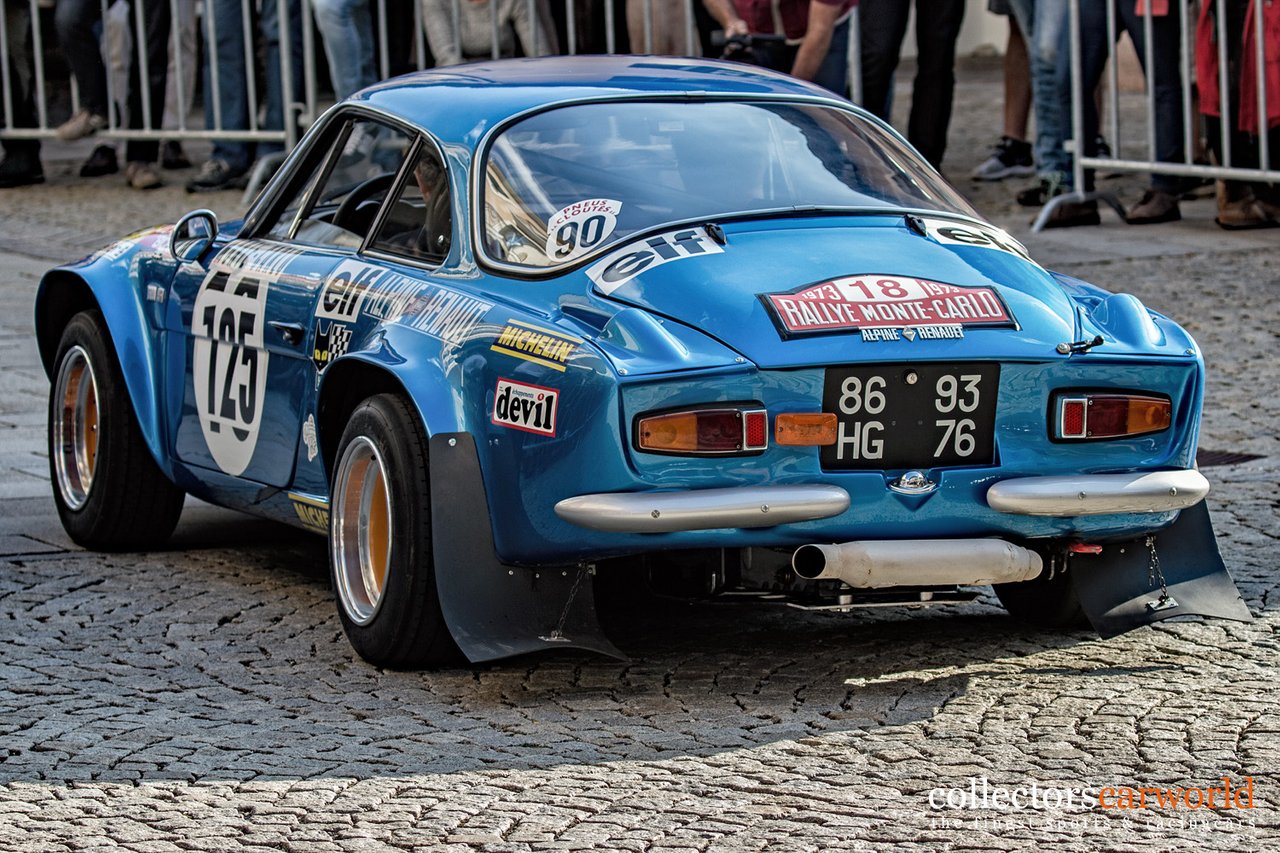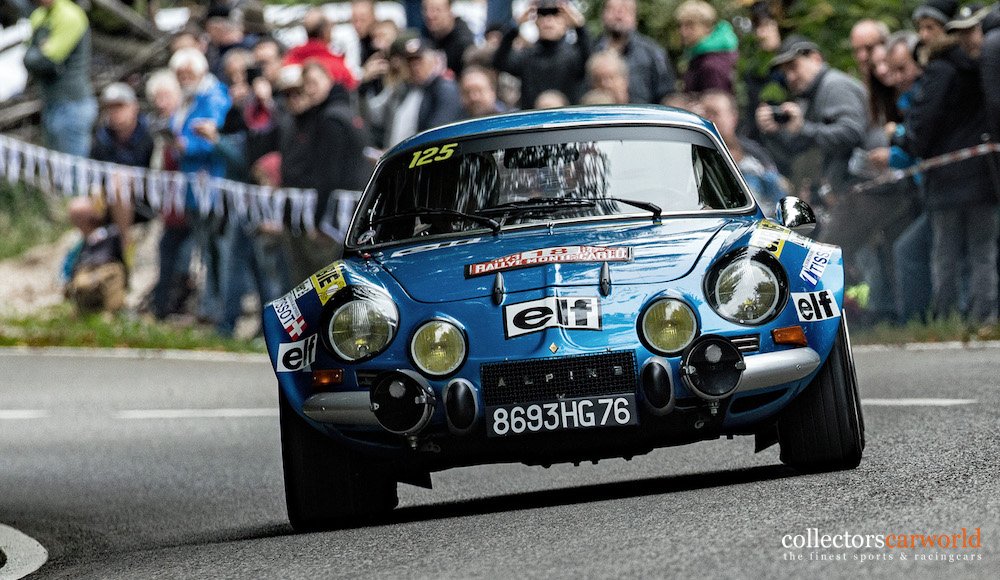 Credits to: 1977 Alpine A110 Rally Car | My planet needs me... There aren't many rally cars that look menacing, and equally sultry all at once. That first photo was taken at the 1973 Rallye Portugal.
On the contrary, an Alpine marks itself as the antithesis, putting its attention more on simplicity, lightness, and a single-mindedly focused approach to making sure that every kilo-Watt of power makes you smile that much more. The latest Alpine A110 doesn't have 12, 8, or even 6 cylinders, instead utilising the same engine used in their regular cars. So, if you see a mother dropping-off her children at the school gates in a minivan, or if your own mother has a simple Renault of her own for driving to Bingo Night, you'll likely have been familiar enough with this engine.
Having gone through a fine-toothed comb by its engineers however, this Alpine's small 1.8-litre, twin-turbocharged, inline (straight)-4 engine can output 249-hp, and 236-lb-ft of torque at your will. Modest, but adequate for accelerating from standstill to 60-mph in just 4.5-seconds, and onto a limited top-speed of 155-mph. More importantly, nothing is wasted here, as every horsepower is put to good use.
This is a result of having bolted this engine onto a diet-strapped bodywork, one that weighs only 1,100-kg (2,400-lbs), a featherweight compared to most other sports cars that weigh 1,400-1,500-kilogrammes, sometimes more. Altogether, it fits into that Goldilocks-zone of power-to-weight ratios, just ripe for enjoyment. More impressive, is that this is accomplished with conventional materials, forgoing expensive and complex structures involving carbon-fibre tubs, or some Kevlar-Nomex sandwich.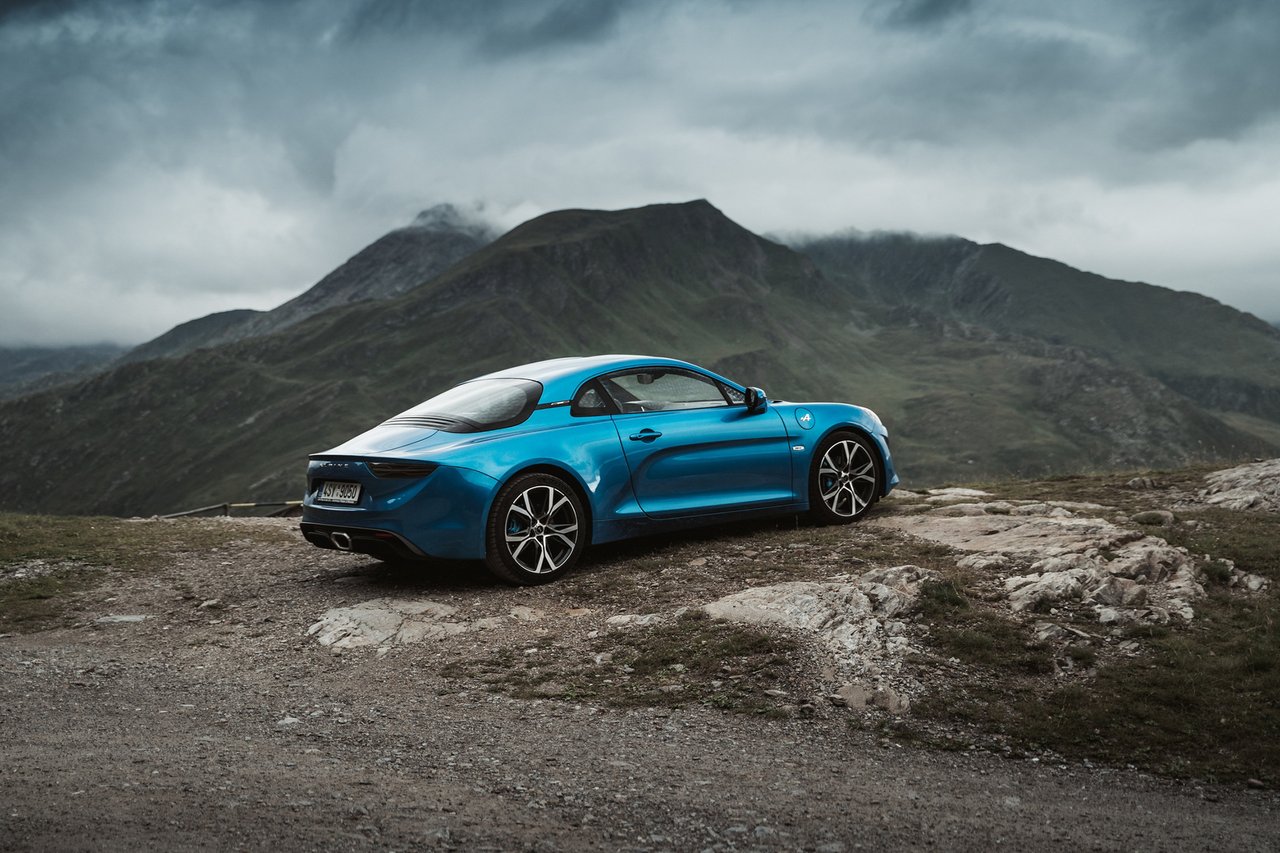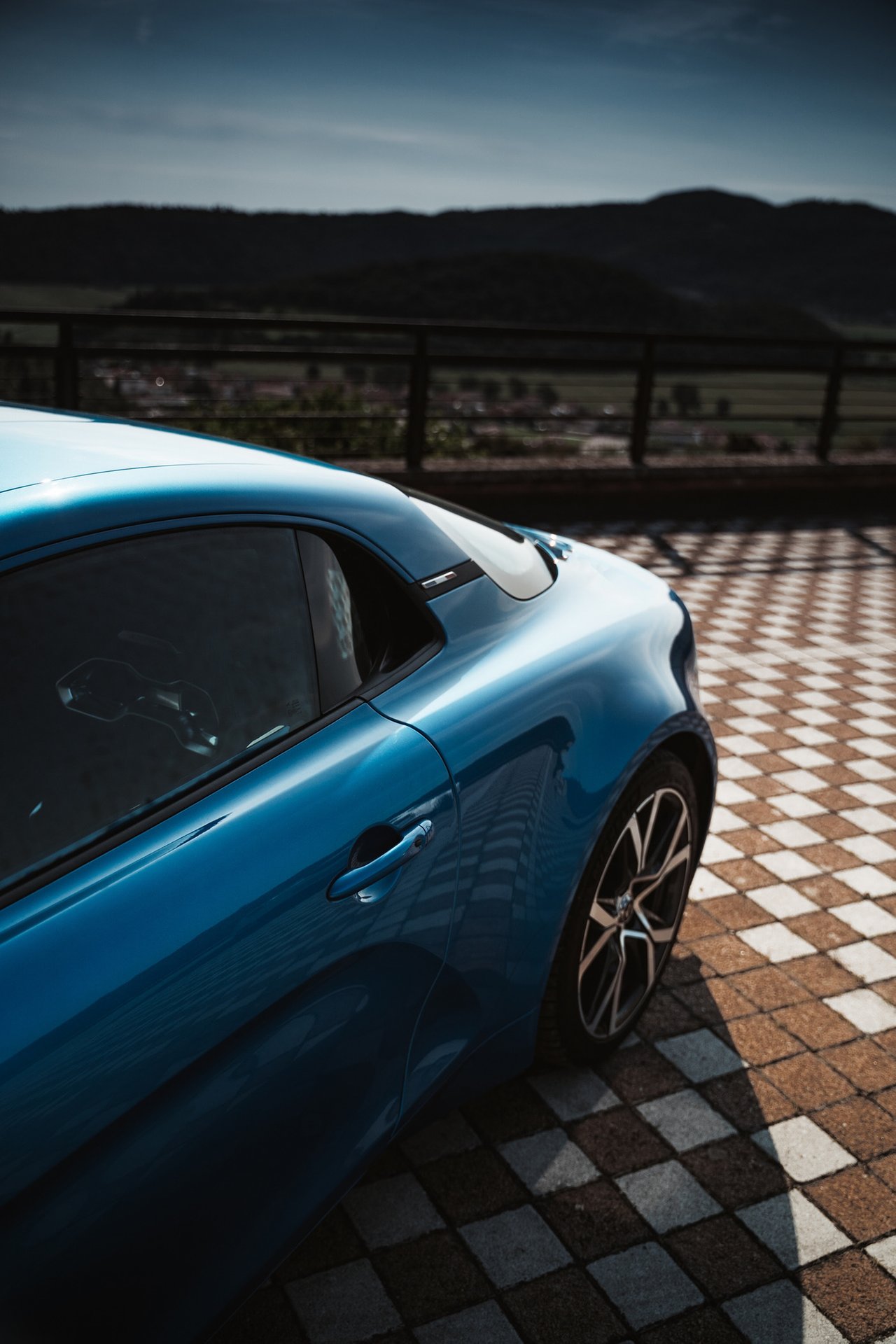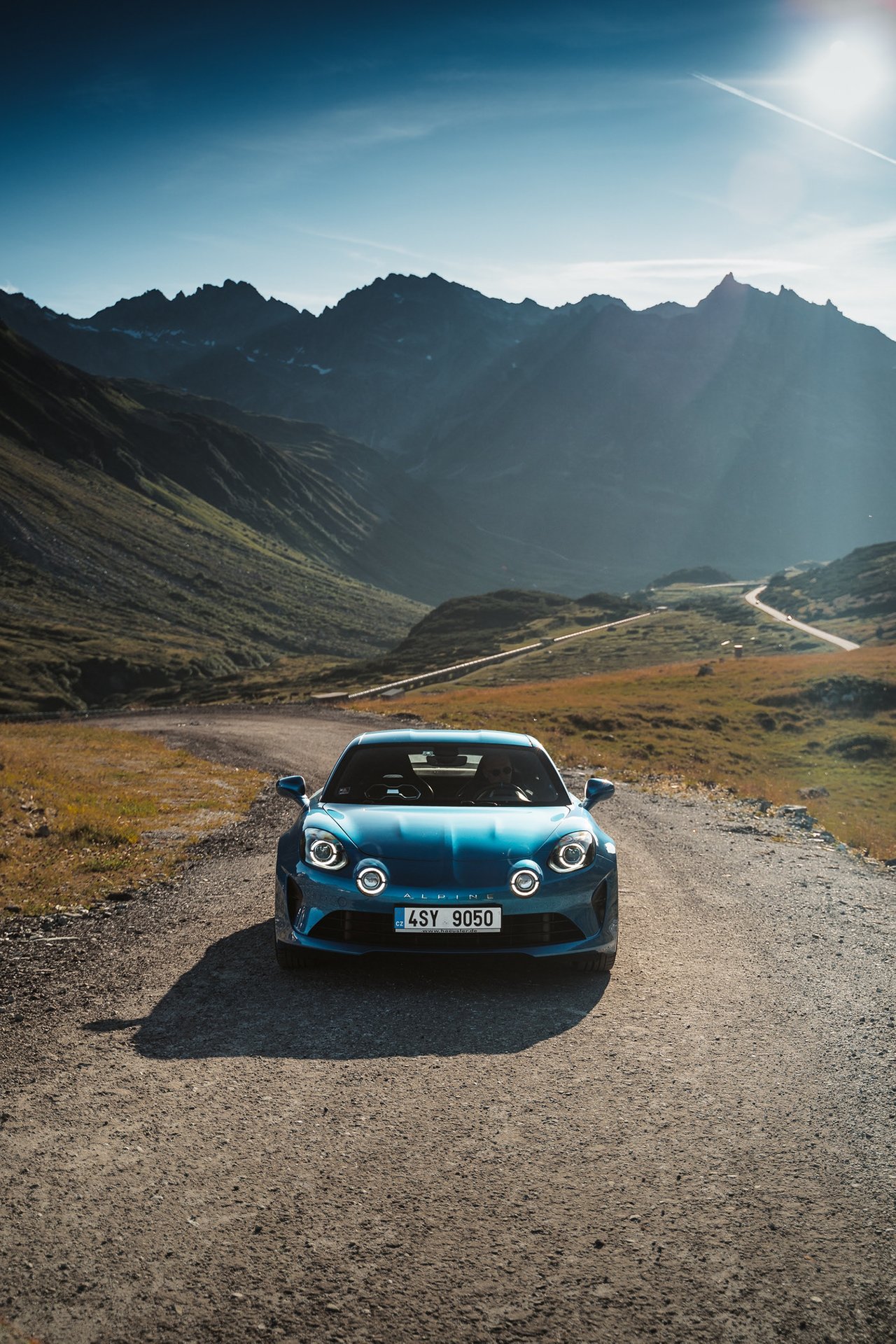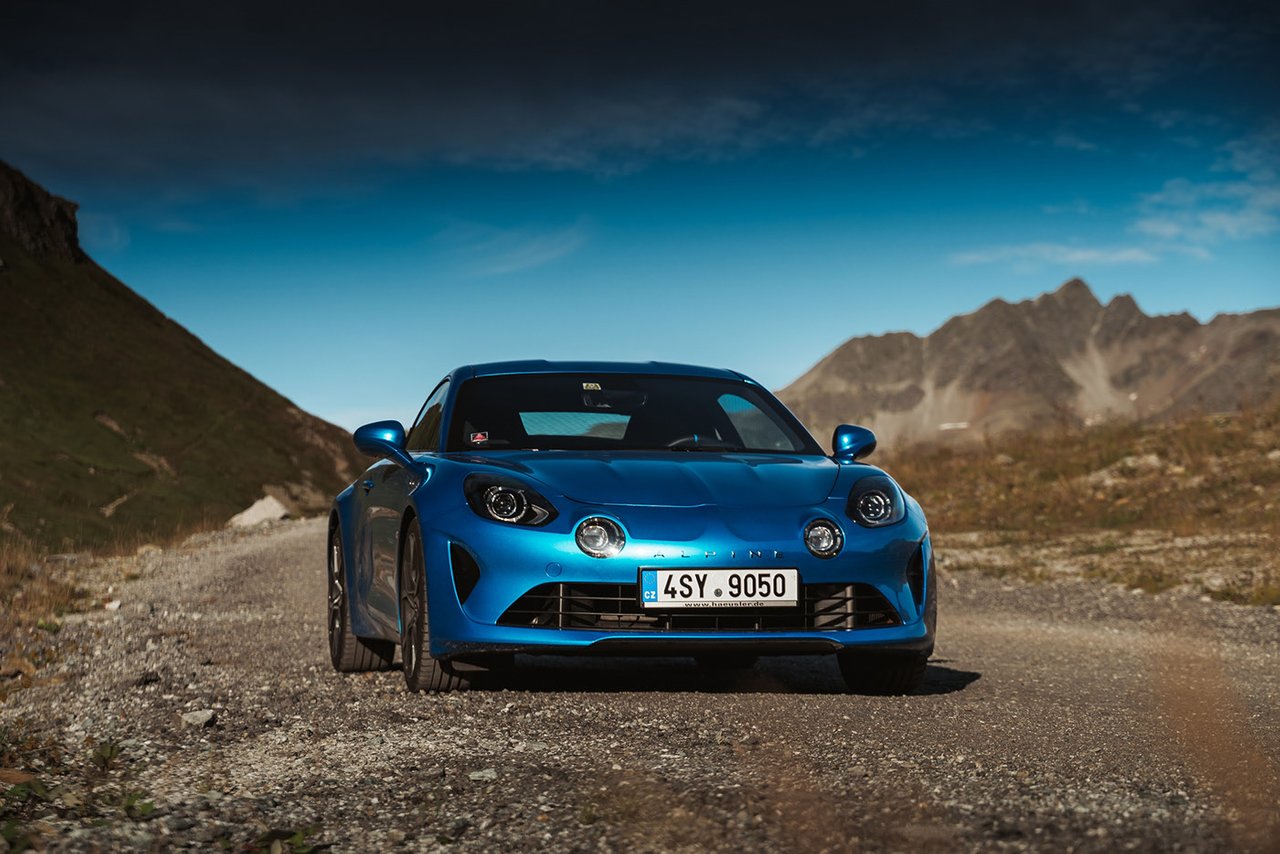 Credits to: Ilia Shimanovskiy, Alpine A110 - Behance | After a long hiatus, the new A110 takes much of its retro-design cues from the old A110. It's signature look is the Berlinetta silhouette, and the quad-headlights.
Not only is the all-aluminium frame lightweight, it's also rigid and well-balanced. But don't just take my word for it, as none other than Gordon Murray himself owns an Alpine A110. This comes from the father of the McLaren F1, the last of the great, analogue supercars. The F1 was able to break past 242-mph (391-km/h) in the late 1990s, back when most cars could only ever manage 150-mph at best. Now, the legend himself is setting the A110 as the benchmark for handling, famously taking it apart into pieces, and putting it back together again. I suppose that's what engineers do for fun.
The suspension itself is conventional as well, with the A110 opting for a passive configuration. This is in contrast to actively-adjustable suspension that plenty of sports cars have these days, allowing the driver to choose between harder suspension for more spirited driving, or for cruising in comfort. While using a passive setup might seem like a step backwards, Alpine's engineers have somehow found that balance just right once again. Neither does the A110 ride too harshly, or feel too mushy. Moreover, using a simple setup like that also helps to save on weight.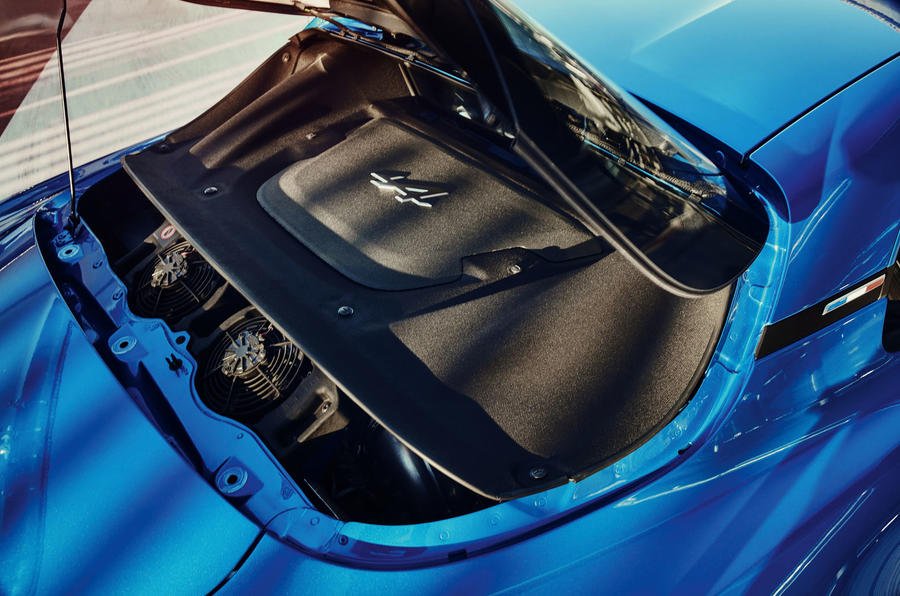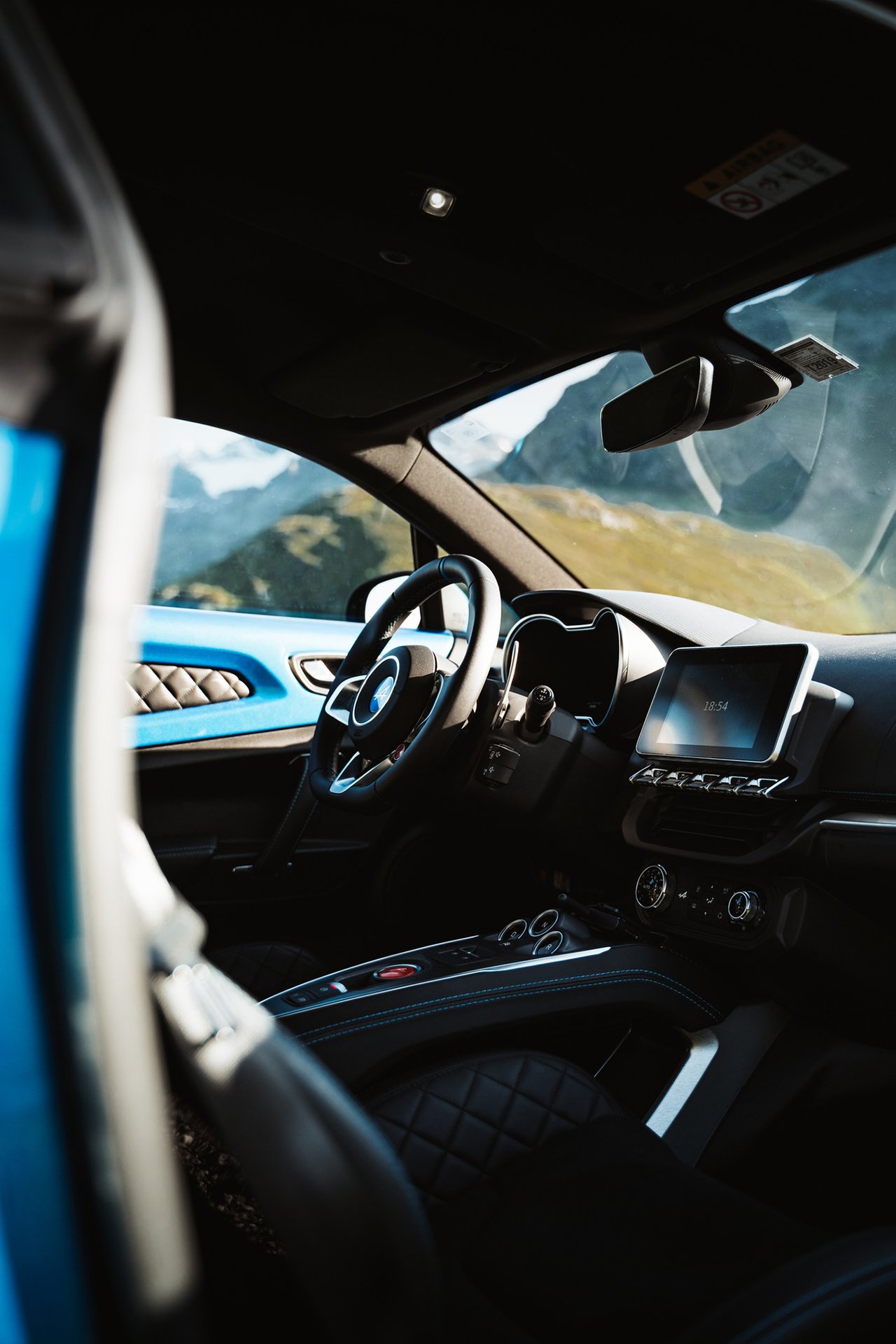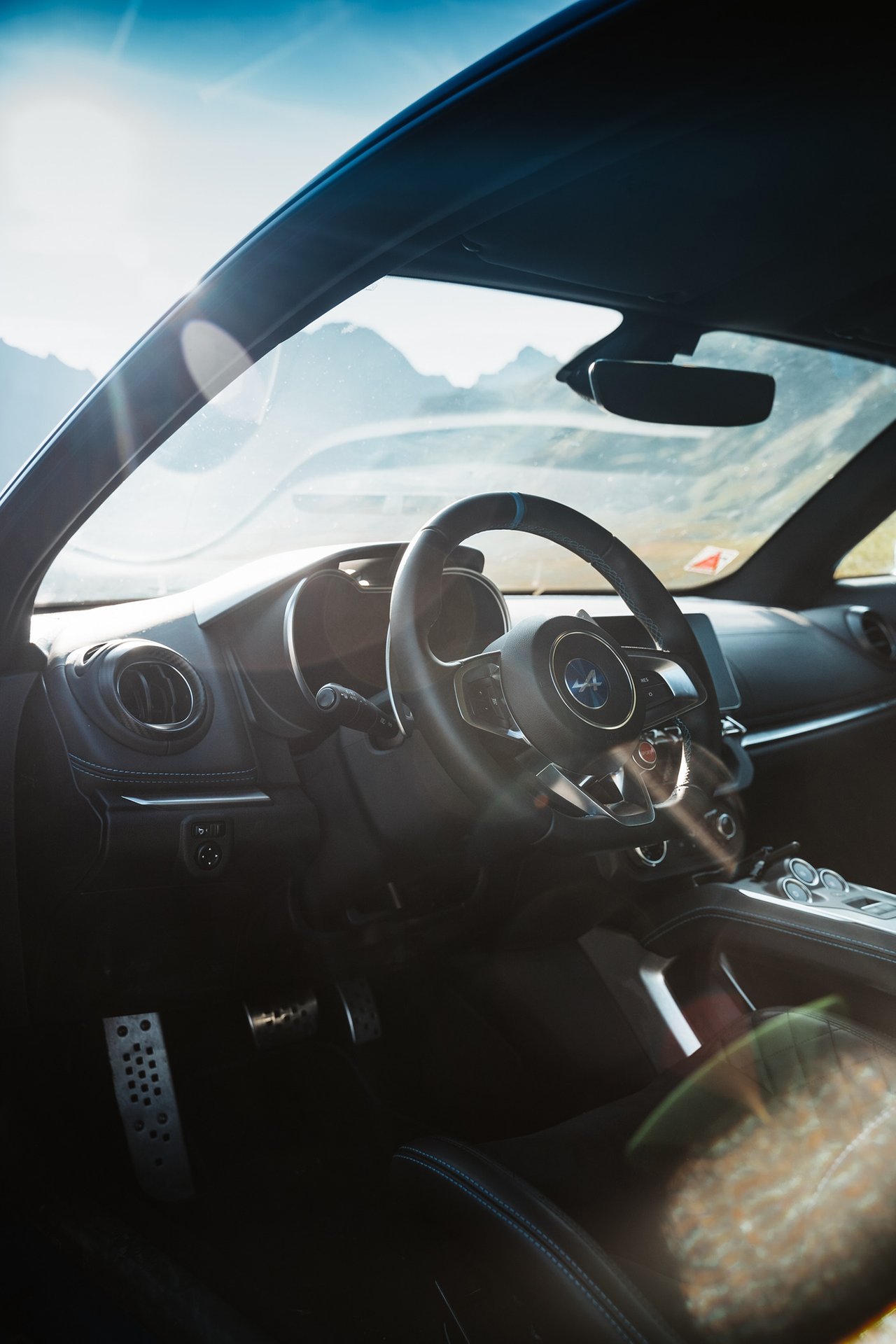 Credits to: Autocar, Ilia Shimanovskiy, Alpine A110 - Behance | The interior is a nice place to be, with quilted leather stitching, and simple pleasures. One negative: Alpine makes it rather hard to see the engine, as plain as it may be.
Ensuring the best driving experience, the engine is mounted in the middle, balancing the weight and the centre of mass right in the middle of the car. That small-but-mighty engine sit just inches away from the back of your head, purring away in four-cylinder raspy-ness, directing power to the rear-wheels exclusively, as God had intended. Once a completed item, the A110 is a frugal, yet rewarding car to pilot down any piece of road.
It's minimalistic approach also has added practical benefits as well. It's smaller than most cars, thus making parking and manoeuvring easier, while the average ride-height means that you're not scuffing the underside on every speed-bump. By being light on its feet and powered by a humble engine, it's very fuel-efficient, for a sports car anyway. Despite all that, it's not as if you're sacrificing comfort, given the well-appointed interior, with nice bucket-seats to hold your arse in place, and large metallic paddle-shifters connected to its 7-speed gearbox.
---
---
The Last Of Its Kind?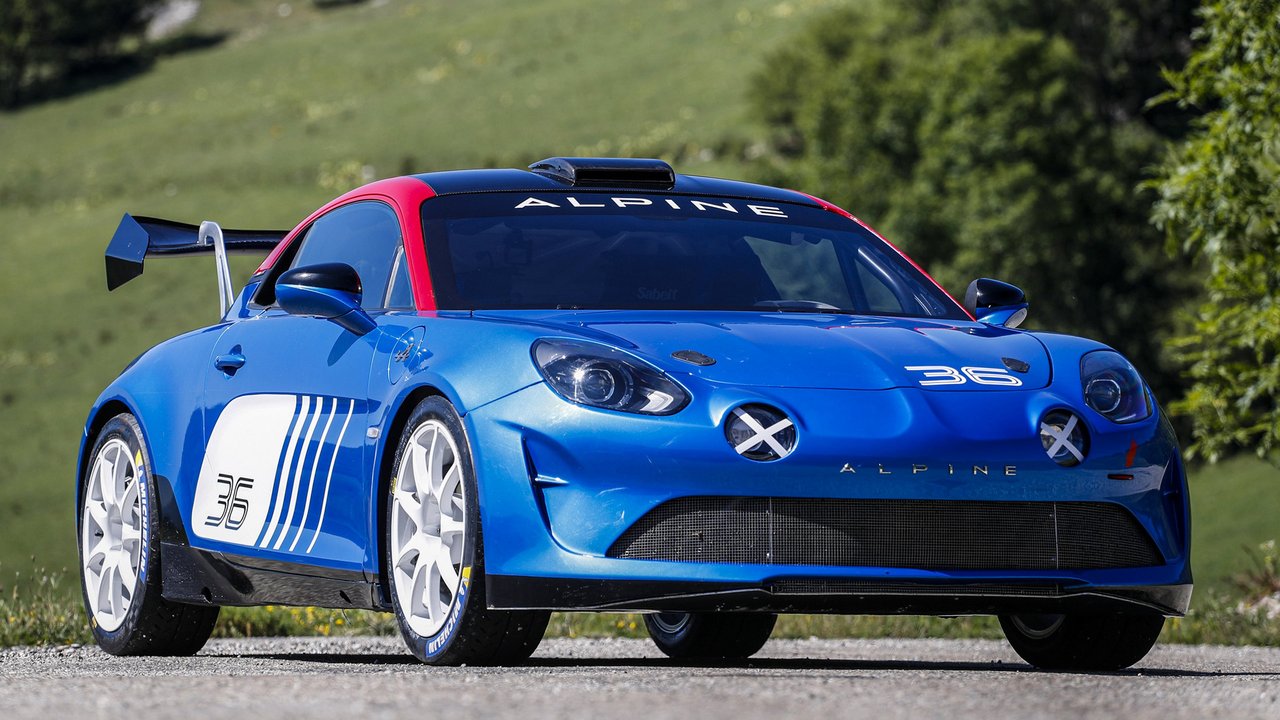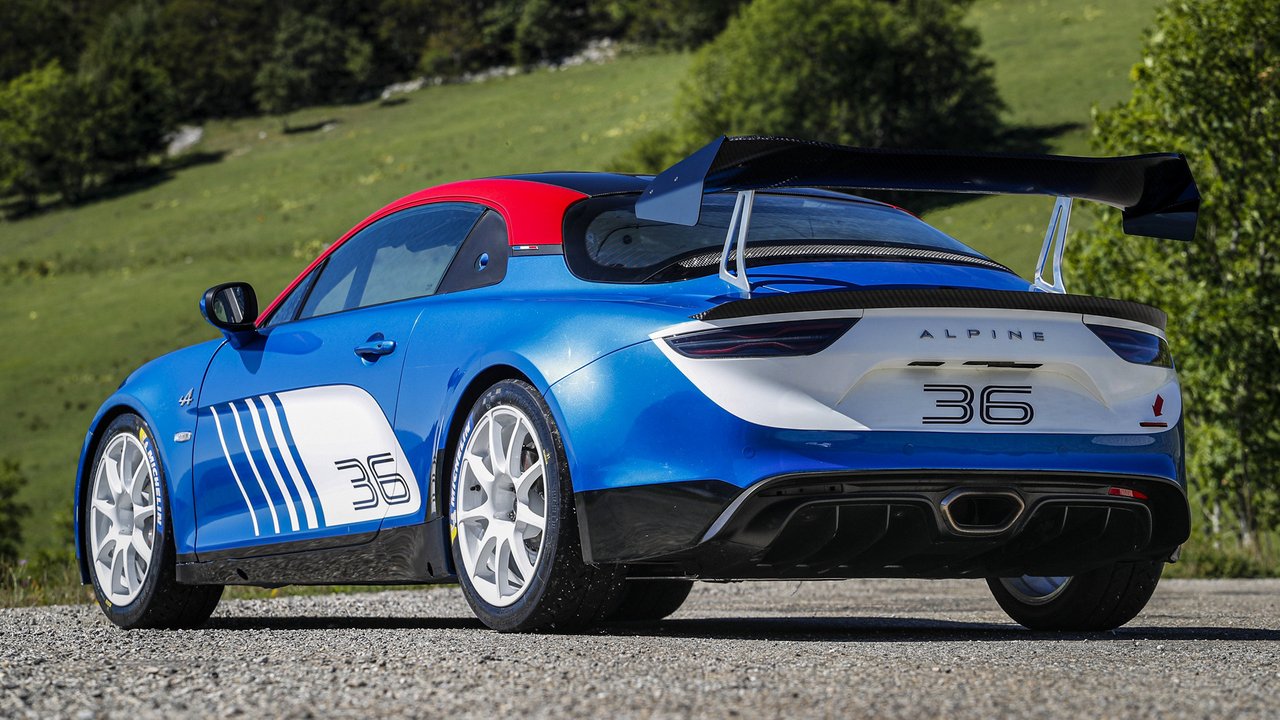 Credits to: 2019 Alpine A110 Rally | Like its predecessor, this new Alpine isn't afraid to get down and dirty.
Though it looks as though all of this wasn't enough. Despite raving reviews and good feedback from all those to have driven one, the little Alpine remains a low-volume seller for Renault. More buyers are looking for large, high-riding vehicles, and had Alpine made a sports-SUV instead of a sports-car, then it could've been a different story. Made worse, as most of the world is locked-down with the Covid-19 (Coronavirus) outbreak still in full-swing, and with the economy at the brink of collapse, few people are rushing out to showrooms, cash in hand.
As such, carmakers are having a terrible time, and Renault is no different, with their business now succumbing to factory closures, and layoffs. Among them potentially includes the Alpine factory, as the top bosses are keen to cull models in their line-up that aren't critical to revenue, thus not being financially-wise to keep pouring resources into them. So, for a low-volume sports car with thin margins, you can see why we should all be concerned for the A110's fate, still a youngling in age.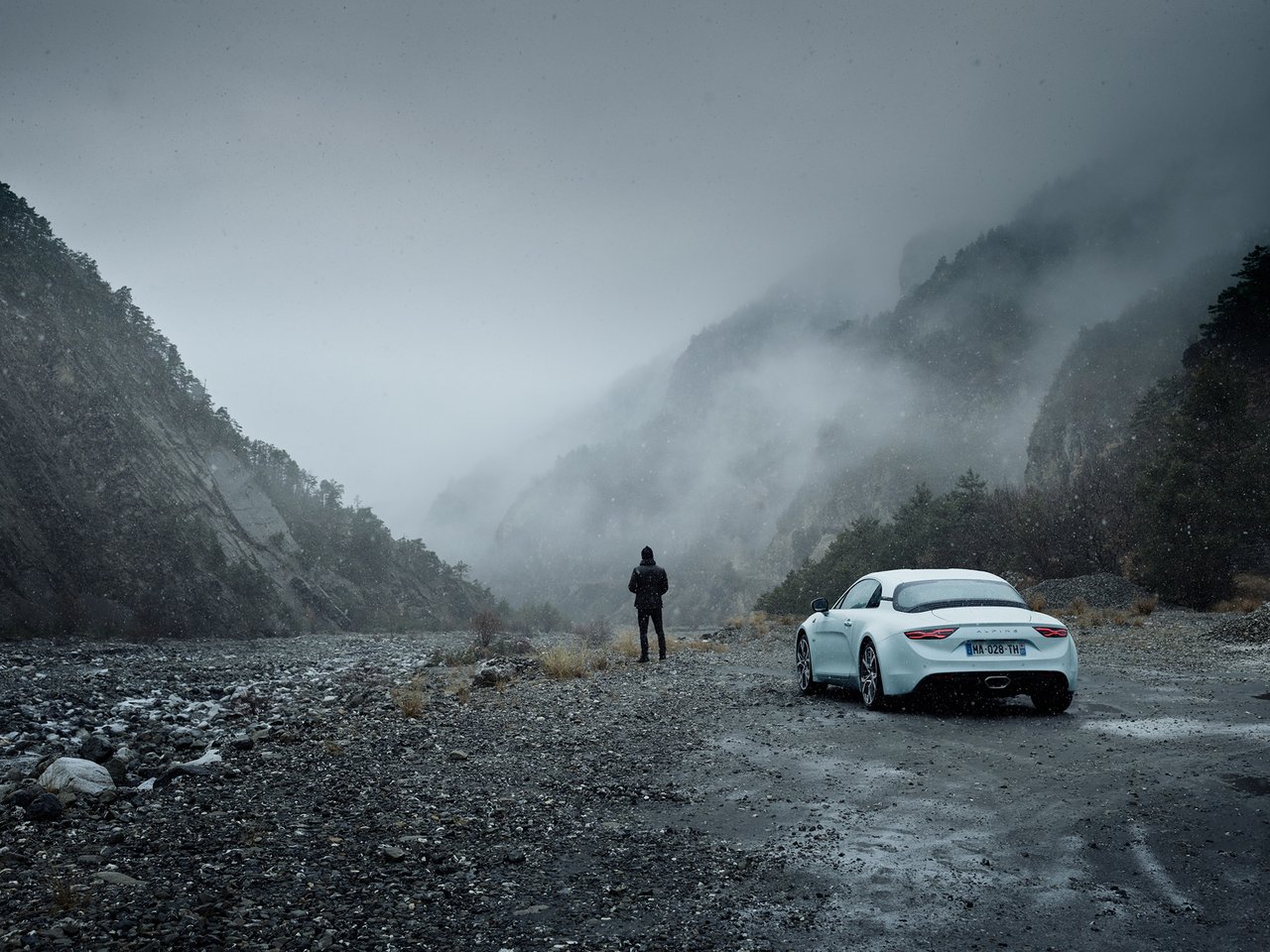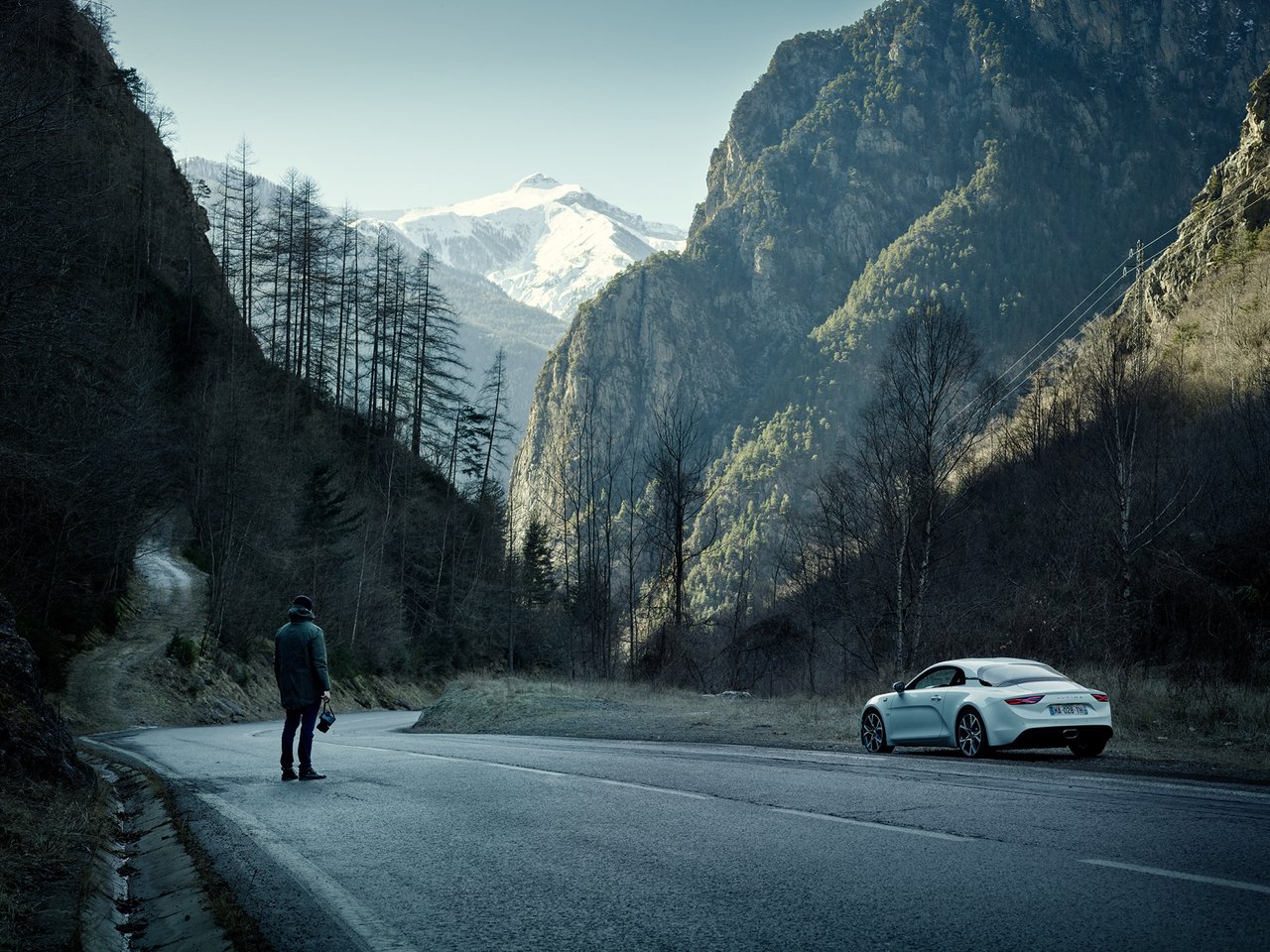 Credits to: Sébastien Staub, Alpine Pure & Legend - Behance
For now, there hasn't been any solid confirmations just yet, and to be clear, by no means is this some form of consumer advice. Though if you do have the money, and are in the market to buy a car, why not choose Renault? You can have something Germanic, which is typically well-built and over-engineered, but also a bit boring. Alternatively, you can choose French, and have something that stands out from the crowd, exuding a chic, quirky, and romantic persona.
It'll probably start falling into pieces later in its life, as its reliability impeaches itself once the warranty runs out, and neither will it hold onto value for much long. In retrospect, everything has its flaws, and all have a price to pay. People are flocking to consume meat-free burgers, one that doesn't taste as good as a real cow, but it might be more healthy to your conscience. Then why not apply this same passion with Alpine? My message is clear, and take it if you will - buy a Renault, and you too can save an Alpine from extinction.

Credits to: R Cars
---
---
Thanks for reading! For more updates on my blogs, or the more minute things in life, feel free to follow me on Twitter, LinkedIn, and Medium, and maybe give a shout there as well!
While you're at it, follow along ZackNorman97 for more, coming soon :-)