Yeah, that's right. I use Presearch as my primary search engine and do not have Google. That does not mean I don't google. For some results Presearch is so basic compared to google, I have to dive right back into the warm and cozy google-land. Things like maps, restaurants, shops and opening hours are so well adjusted in google platforms, you are hooked to those. But, that is not what I am focusing on today.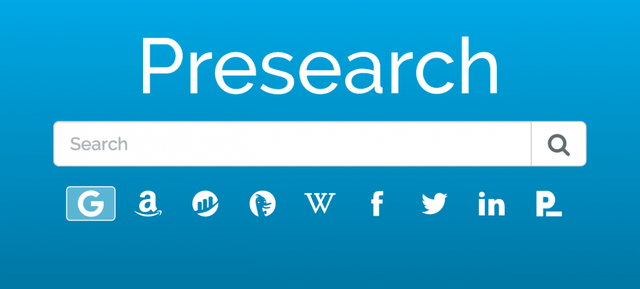 What is it?
I have been using Presearch for almost two months now. I am testing the platform to see if it is really good and if there is value to keep using it. First thing first, Presearch is a new search engine that provides you rewards for using the search engine in the form of their rewards tokens. It's a tokenized economy pretty similar to Brave browser and BAT. I am using Presearch and Brave browser together. 
Is Presearch Good?
I have my issues with the search engine as it is not as good as Google but they have their own pros in the form of tokens. The token value is not significant at the moment but we know we are not collecting tokens for now :). To keep Presearch as my default search engine, I downloaded a browser extension and thought I would not miss a thing. The extension allows you to search from the address bar and the default search engine is set as Presearch.
And then ….
Everything worked well for me. I did not have any complaints other than the fact that I mentioned earlier. Whenever I needed something very specific, I would switch to Google. After two months of using Presearch, I wanted to know how many tokens I collected. I logged in and voila, it was only 43 tokens. The platform stopped counting my tokens in July.
I have not done my research yet but I think to collect tokens on Presearch, you need to remain logged in. Even Though I had my browser extension downloaded and was using the extension search from my address bar, the system did not login my time or the number of times I was using the search platform.The platform did not mention anywhere in detail that we need to remain logged in to collect points. 
Oh well, there goes my one month worth of Presearch tokens. Be aware if you are using Presearch and are not logged in. The browser extension is not equivalent to logging in. 
---
If you want to try out the searching platform, here's a referral link
https://www.presearch.org/signup?rid=1801696
---
This post was first published on leofinance