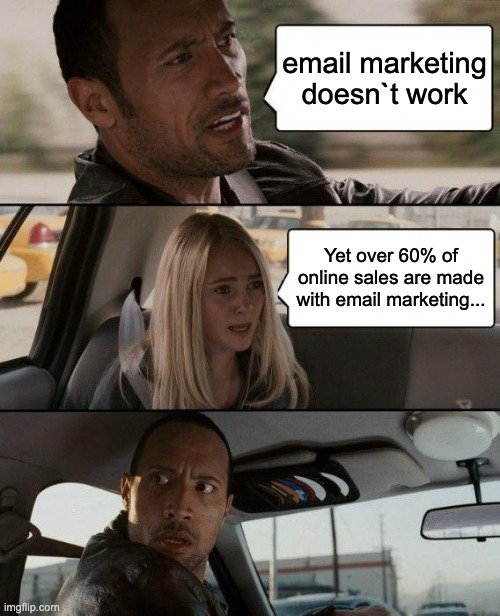 In this post I will show you what tools I use on the hive blockchain and how you too can start earning daily income with only a couple of clicks.
NOTE: This posts contains affiliate links!
You can also find all these tools on my brand new site HERE
Note: Non of this is financial advice and you must do your own research before investing in any kind of asset, or project!
The world of web3 and the hive blockchain are great ways for everyone to get started with building an income stream from easy daily activities. This world is expanding and growing in a massive way. And we are only at the beginning!
You may ask yourself:
what does this meme have to do with how I can make crypto income on a daily basis?
Well lets start with the first and funniest way to get paid in the hive ecosystem:
1. MEME to earn
Yes! This is possible and a very nice way to earn some extra income and it doesn't even cost you a single cent.
Introducing the hive frontend of memes: https://www.hiveme.me/
Meme culture is big. Top memes on imgflip.com reached 171000 views in 2021 and that is only one of many meme creator sites. Create your own memes or just quote good one and tell everyone how amazing it is. Bang! You earn MEME the tribe token of hiveme.me
Congrats! You just unlocked 1 new way to earn extra income daily!

You can also earn MEME on the side when posting one in your blogpost about literally anything you want! Use the #meme tag and earn MEME thats how easy it is!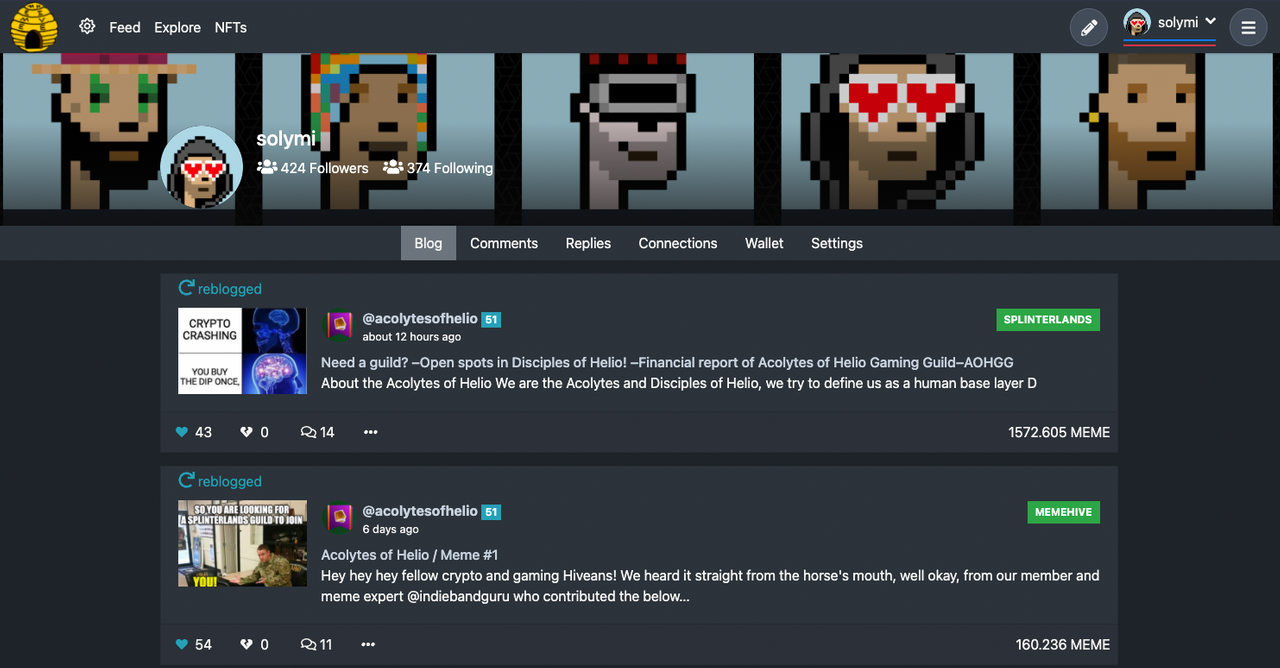 2. Post your photos on liketu and earn hive!
Liketu.com is a new frontend based on the hive blockchain. It works very much like instagram with the slight difference that you can instantly monetize your content and even run a subscription service that allows you to hide content behind a paywall.
It is completely free to use! All you need is a hive account and you can sign in with your hive keychain wallet.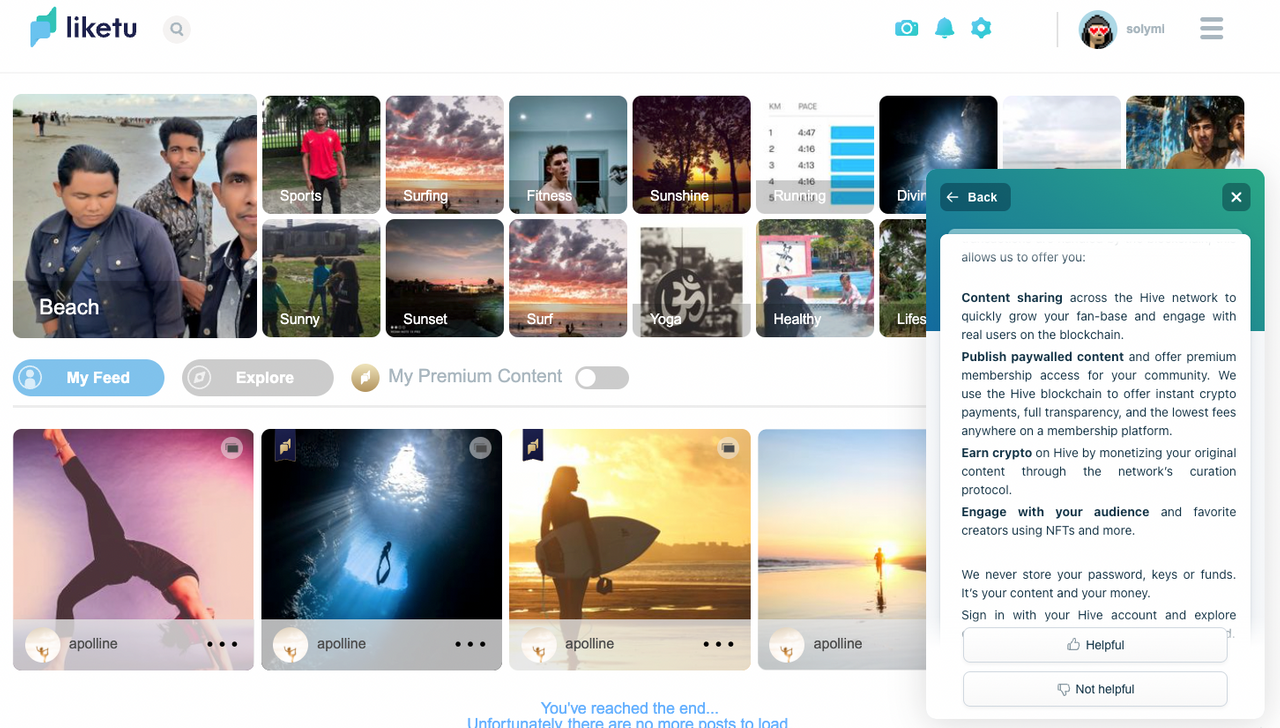 Users can upload photos, the first photo of each post will be visible for everyone. The next photos you can decide to only show to your subscribers. You even can do different tiers where you can decide on different subscription prices. This is a very good tool if you are a photographer. You can add different perks to your subscription tiers and monetize your free content with help of the hive blockchain!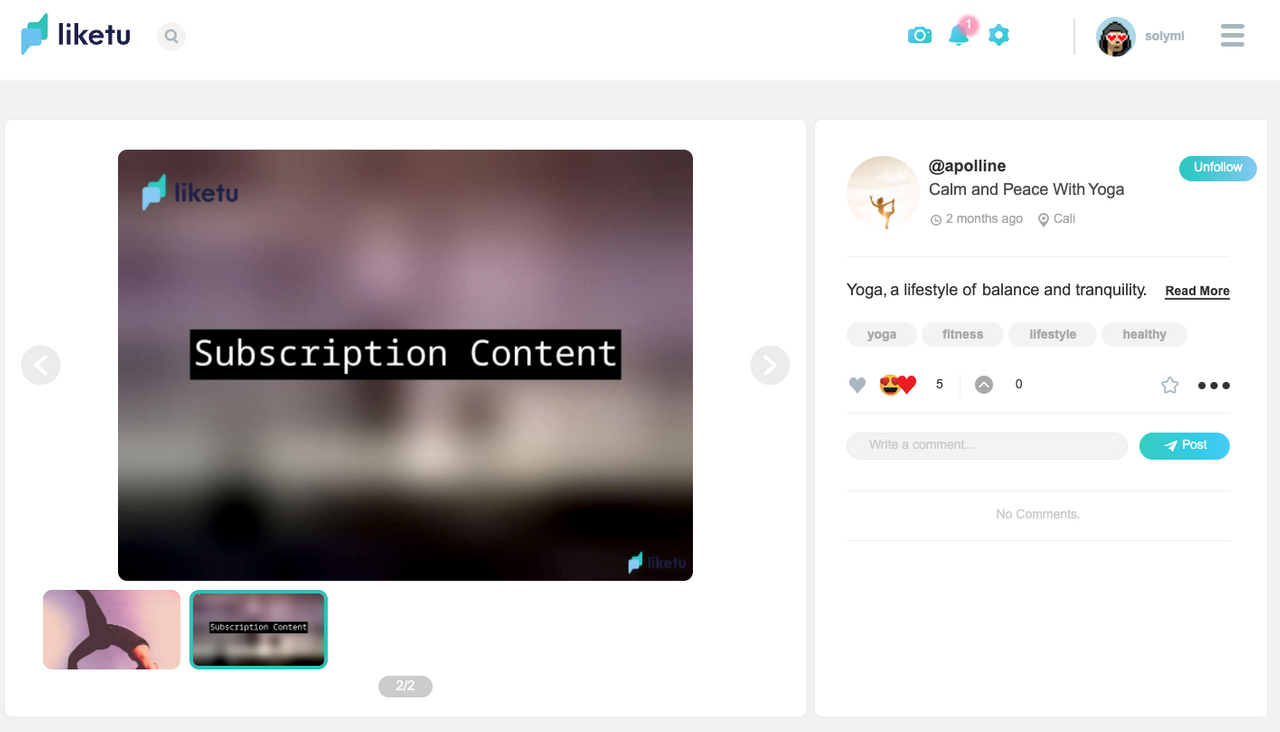 Very much like patreon this frontend is a perfect tool for artists to connect with their audience and offer them different perks. The posts are published in the liketu community
But even if you do not sell a single subscription you will still earn hive and other tribe tokens depending on which tags you use! You could post a meme on liketu and get both hive and meme. While you could hide some special perks for your subscribers. Note the minimum subscription price for a tier is 5$ per month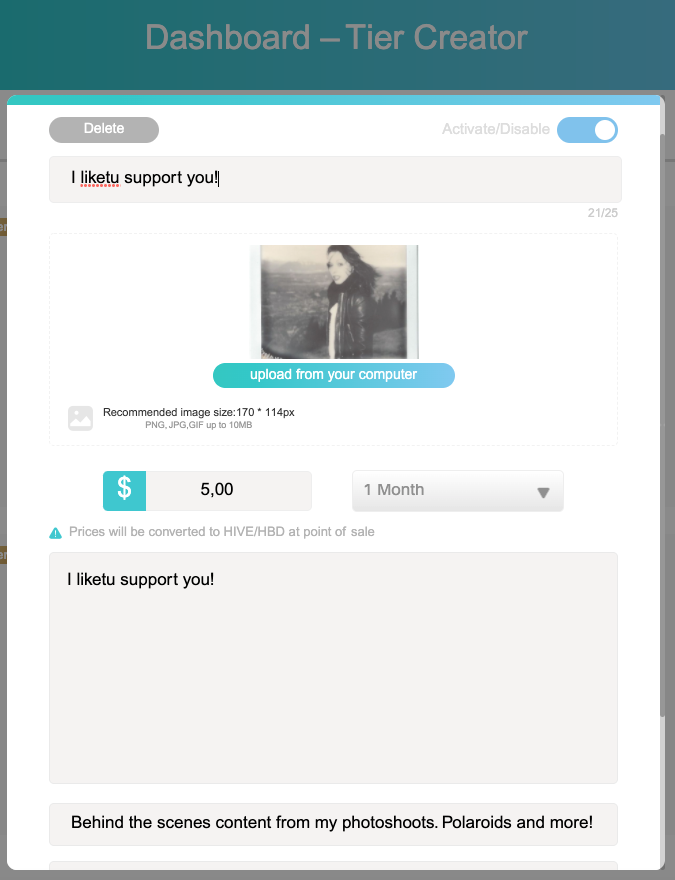 3. Be a rockstar in Rising Star! Free to Play and play to earn:
If you are not playing the Rising Star Game yet this is the number one game to start earning crypto completely free and listen to awesome music by independent artists like @stickupboys or @ravenmus1c and many more talented musicians.
The game is a fun NFT based game where you carry out missions to progress your music career. You begin as street busker and are on the road to be a rockstar!
It is free to start and you can earn Starbits. The gameplay is simple and the arte on the cards is lovely! If you are a musician yourself you can upload your tracks and sell them as NFTs. Players can stake their earning to earn passive income on in game recordsales!
You can withdraw you starbits and swap 50% ti hive and provide liquidity in the STARBITS:PIZZA liquiditypool. You will earn passive income in Starbits! If you are really eager you can also make it to the top 100 in the game and earn daily rewards in HIVE!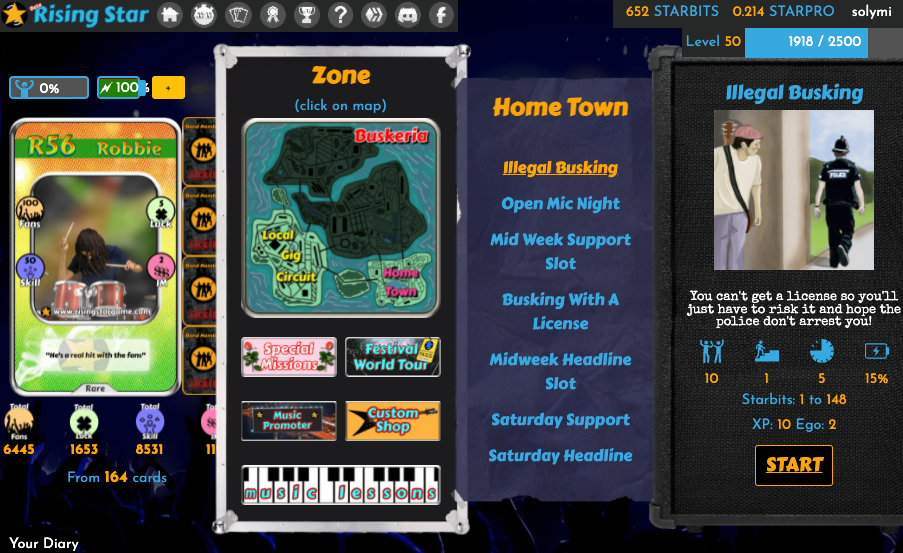 4. Read and send Mail and earn crypto with Listnerds

sign up now, click on the banner!

This works for everyone and is also a free to use tool! You can promote your posts by sending a mail to the list. Depending on how much MAIL you have you can increase the number of recipients your mail goes to! You will earn MAIL for reading emails and can send one mail per week for free. Give it a try and experience earning CTP and LISTNERDS tokens for reading emails! Spend your MAIL to send a mail to the list and see the magic happen!

Promote literally anything you want: a product you sell, an affiliate link to a game, a post on hive. You realize that links back to the previous 3 points?
promote your liketu page
promote your meme posts
promote your Rising Star affiliate link!
You will see quick growth for your hive account and your posts will earn even more!
Sign up for listnerds with my affiliate link: https://listnerds.com/@solymi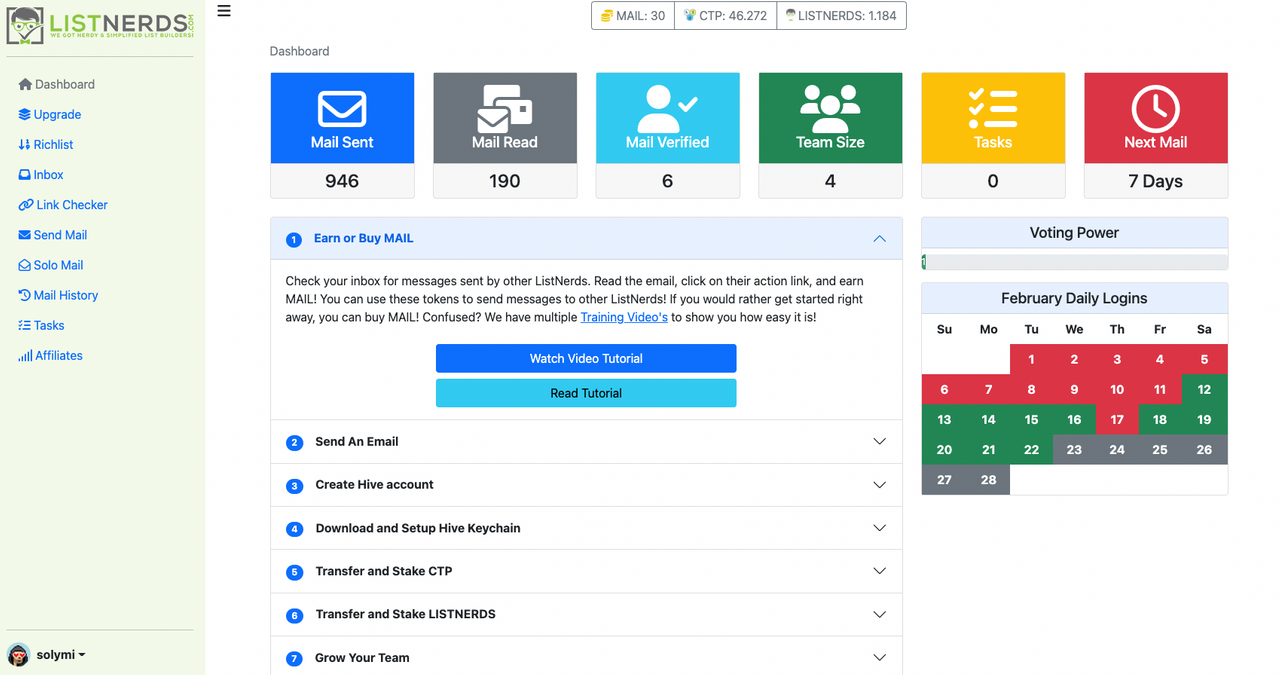 5. Stake and delegate your earnings for passive income!
If you have these tokens you can first stake to your account and then delegate to the curation accounts in the picture below. This will earn you a steady passive income over time. Accumulate rinse and repeat to compound your earnings! Find out about the @curation-cartel and how they operate in THIS POST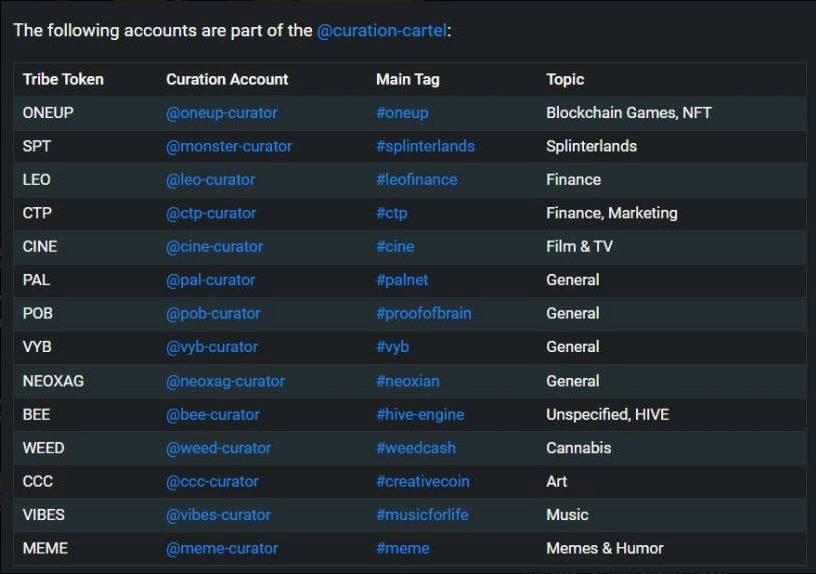 ---
I hope you liked my post and if so feel free to leave me a comment! Interaction can be rewarding on the blockchain :) It is also the number one tool to make some extra followers and grow your fanbase!
cheers!
Solymi