Ethereum project became live in the year of 2015 through a successful fund raising. The idea of developing decentralized applications (DAPPs) caught the public attention very fast. Ethereum was promised to be the world computer. Since then, numerous DAPPs and tokens have been launched successfully in the Ethereum platform. But Ethereum network is slow. It has scalability and performance issue often. Ethereum works with POW algorithm. That was the reason, Ethereum developers, led by Vitalik Buterin, launched the ambitious plan to migrate to POS from POW. Obviously it proposes a fundamental change in the working mode of Ethereum.
Migration from a working blockchain like Ethereum is quite difficult. Ethereum 2.0 will use sharding technology, which distributes the processes of the blockchain into nodes to complete fast and secured transactions. It is being designed to be capable of handling more transaction traffic also. Basically Ethereum 2.0 is supposed to overcome all shortcomings of Ethereum.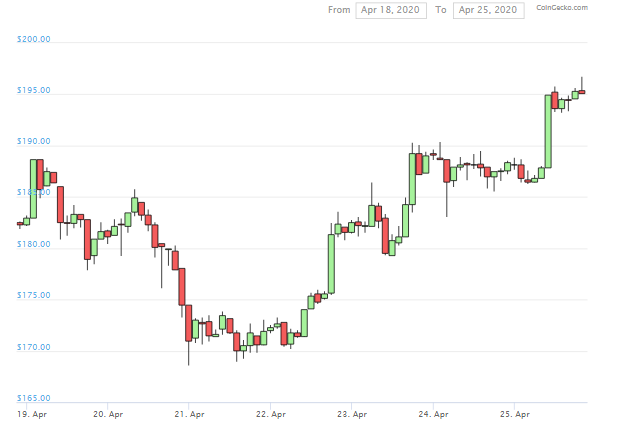 ETH/USD 7 day movement from Coingecko
Ethereum has outperformed the cryptocurrency market in the month of April'20 after the recent market carnage. It has something to do with the recent developments. The Ethereum team successfully mined and validated Ethereum 2.0 genesis block on Topaz testnet some days back. This Topaz test network came as a replacement of the preceding Sapphire test network. Things are going smooth and migration process may get completed by H2 of 2020.
EthereumPrice.org recently released a new UI calculator to calculate Ethereum staking rewards of proposed Ethereum 2.0. This calculator is based on ConsenSys Codefi's ETH2 spreadsheet. It clears a lot of ongoing speculations. To operate a validating node, 32 ETH stake is needed by a user as per Phase 0 specification. Considering the present price of ETH and masternode requirement of many other lesser known POS projects, it looks extremely attractive. 32 ETH! Does it look very high? Don't worry. Many third party services are being developed to allow flexibility in the amount staked.
Now imagine the staking rewards! If you stake 32 ETH, the annual yield will be staggering 14.26% considering node up time of 99%. Taking today's ETH price of $194.48 USD, the value of your original stake would be worth $222 after 1 year and $738 after 10 years.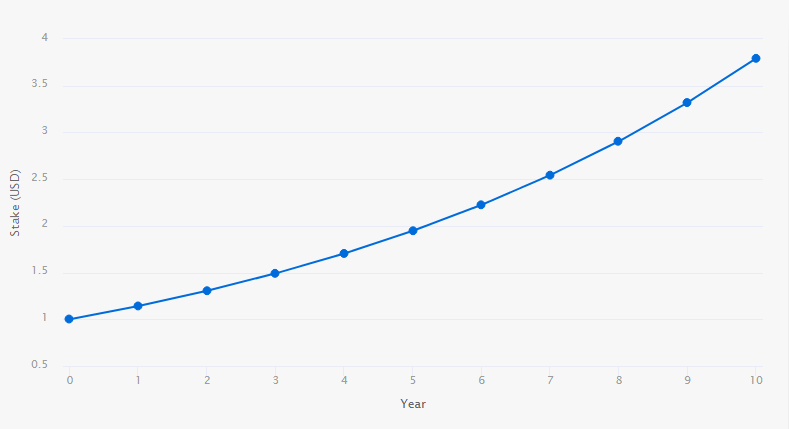 Image Source – eth2 calculator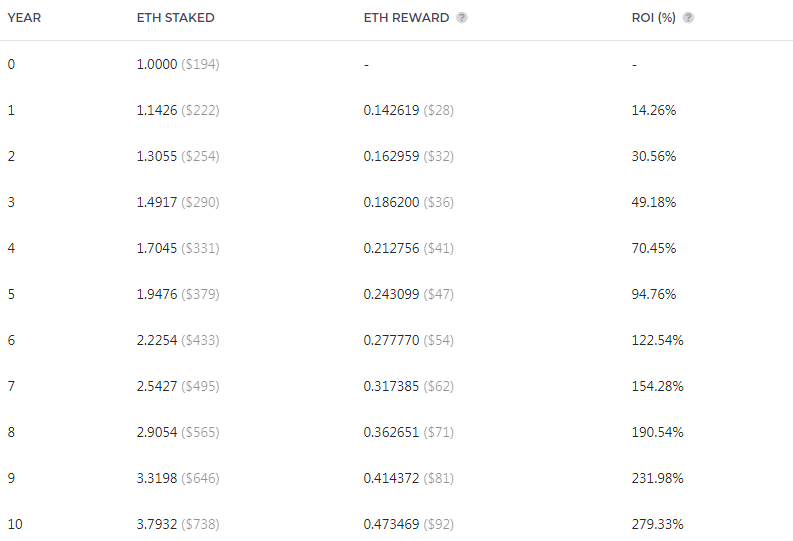 Image Source – eth2 calculator
Ethereum looks bullish! Ethereum 2.0 may bring new positivity in the market and may provide a defining moment in the blockchain technology field. Obviously new power in DeFi will be unleashed by Ethereum 2.0. People should be ready to embrace an energy saving, faster, more powerful Ethereum. Are you going for that?
Note: You can follow the author on twitter.