How to add Hydro token to Atomic wallet
HYDRO + ATOMIC WALLET 
Did you know that Atomic wallet can provides a powerful, in-demand service that allows users to reduce effort spent on managing crypto assets​
makes it transparent and reliable?
It is the most secure, trustworthy, transparent and decentralized wallet solution you can imagine. It designed and supported of many coins or we called this as "Multicurrency Light Wallet".
How can I add my Hydro address using Atomic wallet? Let me show to you the step by step guide.
First you need to go to their website and click the download button below.
Secondly, Atomic is available for all major operating systems
(Windows,MacOs,Ubuntu,Devian,Fedora,Android)
Set your password and dont forget to write down your 12-word Backup Phrase and click the next button. Now you can start use your Atomic wallet.
To make it sure that your 12-word Backup Phrase( I do logout and login back again) Click the exit left side below button and click "YES".
Click your Atomic wallet on desktop to start again (I personally recommend windows, google play or apps store). The below screenshot is for windows.
Next step is to write down your password and click the open wallet. ( On the left side below of the atomic symbol you can click the drop button and you can choose the currency you like ex. BTC,USD,AUD,CNY and more.) To add your HYDRO token you can click the upper right side of your wallet.
Since hydro is made of ERC20 token you can add them via custom Ethereum token.
All information could be find on Etherscan and search for token Hydro (https://etherscan.io/token/0xebbdf302c940c6bfd49c6b165f457fdb324649bc)
Filled out those information full and short name,decimal and token contract address and click add token.
After you clicked the Add token. You can search your token on the upper left of your wallet and search "Hydro" and there you go! you can check your Hydro address.
To know more about Atomic Swap vs Centralized Exchanged.
https://atomicwallet.io/centralized-exchanges-vs-atomic-swap
To learn more about Atomic Wallet Security
https://atomicwallet.io/atomic-wallet-security
To learn more how to Buy Crypto in Atomic Wallet
https://atomicwallet.io/buy-bitcoin
To add your new favorite coin please filled out the form below.
https://atomicwallet.io/cryptocurrency-prices
For more info about Atomic Wallet visit please see below.
Email: support@atomicwallet.io
Twitter: https://twitter.com/atomicwallet
Facebook: https://www.facebook.com/atomicwallet
Telegram: https://t.me/atomicwalletchat
Medium: https://medium.com/atomic-wallet
Coinmarketcap: https://coinmarketcap.com/currencies/atomic-wallet-coin/
Atomic wallet quick video: https://www.youtube.com/watch?time_continue=4&v=GvPLN8pe_IY
Android App: https://play.google.com/store/apps/details?id=io.atomicwallet&hl=en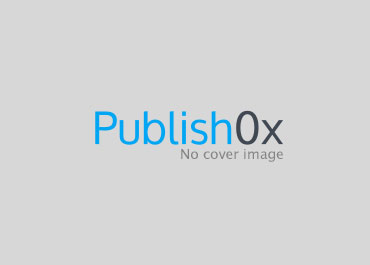 Blog
One of the greatest coin Hydro
Did you know the one of the greatest coin of this year is Hydrogen? Hydro is an entire decentralized ecosystem for financi...
Send a $0.01 microtip in crypto to the author, and earn yourself as you read!

80

% to me.

% to author /

We pay the tips from our rewards pool.