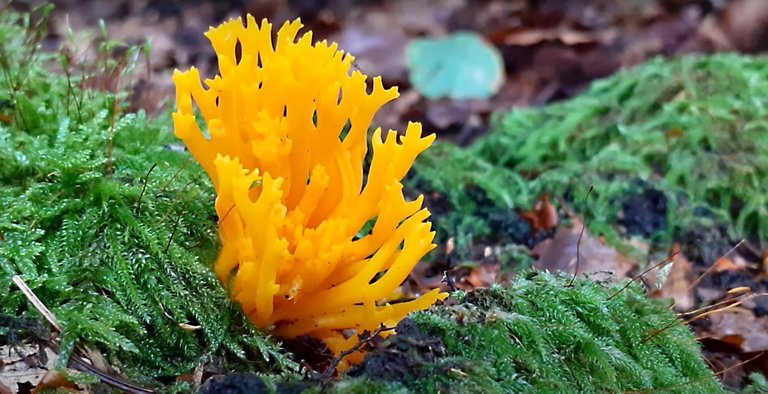 Calocera Visosa, commonly known as Great Hornet, is a gelatinous mushroom, most often light orange in color, yellow and sometimes white. Old fruiting bodies may be dark orange in color. It grows bushy, branches at the top, forming characteristic horns. It is slippery to the touch, with a gel-like structure. It is relatively large for this type of species, and can reach up to 10 cm in height. Flesh - jelly-like, no taste or smell.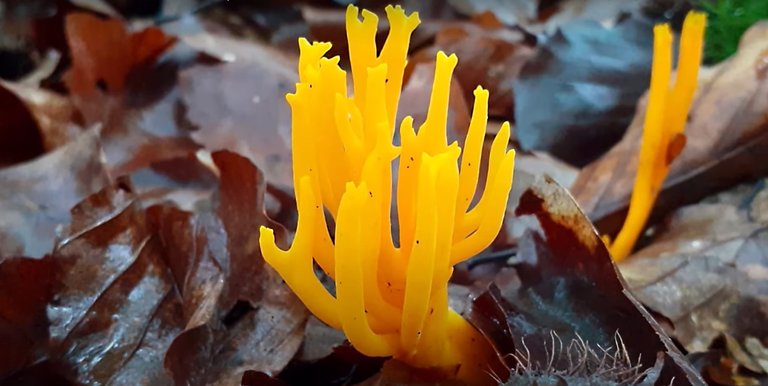 Occurrence - It grows on decaying conifers, usually stumps and roots. It bears fruit all year round, most often found in autumn. Very common throughout Europe and the world.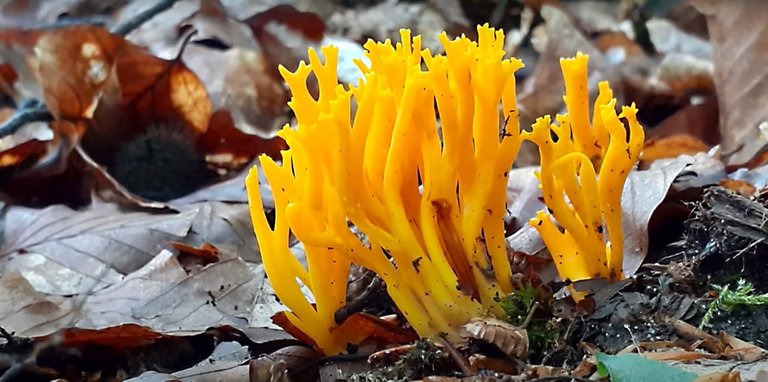 Zastosowanie - nie jest trujący, ale niejadalny.